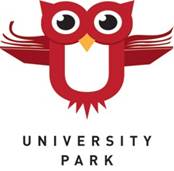 2300 S. St. Paul St., Denver, CO 80210
720-424-3410
Principal
2017-2018 Classes
As we begin to prepare for the 2017-2018 school year, we would like to give you the opportunity to tell us about your child and their learning needs. You can learn more about the class placement process and fill out the Student Information Sheet
HERE
.
*Don't forget to download the UPark App
HERE
!
UPark Health and Wellness Fair
- March 22, 5:30-6:30
Join us Wednesday in the gym, auditorium and blacktop for the chance to interact with dentists, dermatologists, dance instructors, Orange Theory staff, karate instructors, the Denver Fire Department and more!!!!
For full details, click
HERE
.
*NEW* Summer Enrichment Camps
June 5-9th and June 12-16th
The same great enrichment programs offered during the school year are now being offered during the summer. Have your child enjoy summer programs here at UPark!
To view the online course catalog, click HERE and scroll down to "Summer Enrichment Camps @ UPark".
To register, click
HERE
.
Thank you to the parents who attended our PTA meeting Tuesday evening. If you
missed the meeting, and would like an update, our minutes will be available next week online HERE.
Join the PTA Wellness Committee and the UPark Neighborhood Center on Wednesday, March 22nd from 5:30-6:30pm for
our 1st UPark Health & Wellness Fair! We'll meet up in the gym and auditorium. For full details on doctors who will attend, activities and much more, read HERE.
Semantics News
Congratulations go to Angelina Holm, who
won 4th Place in the Colorado State Spelling Bee on Saturday, March 11th!
Angelina is a 5th grader at UPark. She earned a spot in the oral bee after placing within the top scorers on the written contest. She competed with more than 30 spellers from across the state of Colorado. After FOUR hours of spelling various words (
fidelity, wiseacre, macadamia, staccato, herpetology, batik, ocarina, taiga, Croesus, wane, inversion, recursive, sloganeer, and dolce), she earned FOURTH PLACE!
This was Angelina's first time to compete in the Colorado State Oral Spelling Bee and she was the youngest in the top ten! Congratulations, Angelina! UPark is proud of you!
Donations and Prizes - FRIDAY
Silent Auction
Tomorrow is the last day to Spin The Wheel which s
upports UPark's Silent Auction!
Bring in an auction donation and Spin The Wheel for a prize! The success of our auction is dependent on the number of donations we receive. We need your help! Each child who brings in a donation will "Spin the Wheel" for a prize.
When: Tomorrow, March 17 from 8:40 - 8:55 am
Where: On the blacktop playground
Item Ideas: Gift Cards, Retail Items, Certificates for Services, Gift Baskets, Wine
Every spin is a winner...for both the kids and the school!
Learn more about the auction
HERE
.
Silent Auction
Mark your calendars and secure your tickets to the 7th Annual UPark Silent Auction!
The UPark Silent Auction is on Friday, April 21, 2017 from 6:30 - 10:30pm. This fun event not only supports UPark, but is also a night full of laughter, community, and games. It is the only place you can purchase class art projects, teacher and parent hosted experiences and other one of a kind art.
Buy your
TICKETS
now for only $30 (dinner included) before the price increases on April 8, 2017.
**Note: The ONLINE auction runs from April 13 - April 20. Both the online auction and the live event are open to all. Participation in the online auction is free! Learn more about the UPark Silent Auction

HERE.

PARENT AND TEACHER EXPERIENCES
What are Parent and Teacher Experiences?
Have you heard people talking about the Silent Auction Experiences and thought, "What in the world are these all about?"
To find out more about the "ONLY AT UPARK" events, visit
Experiences FAQs
. View
the dates for all UPark Experiences
HERE
.
DPS Letter
Denver Public Schools would like to share information with you regarding mumps, including symptoms and how the virus is spread. There have not been any cases reported to DPS, but cases have been reported in Colorado.
Apple Campaign
The Apple Campaign is PTA's direct check writing campaign. Money raised goes directly to UPark Elementary for 2.5 teaching positions not covered by the district.
We are currently $12,000 short of our goal of $70,000.
Without generous donations from our community, UPark will have to cut one 5th grade teaching position, one Kindergarten teaching position, AND our half time art teacher. State budget restrictions under the TABOR and Gallagher Amendments have created a situation where the State of Colorado is not able to fund K-12 education adequately. Did you know Colorado currently ranks 42nd in the nation in per pupil funding adjusted for regional cost differences? (Source: Ed Week 2016 Quality Counts, 2013 data)
To date, we have received contributions from approximately 20% of our families at
UPark. We realize not everyone can give, and many families give their time and money in other ways to the school. However, if you have the means to contribute, we ask you to consider a donation in any amount that fits your family's budget. If you have already given, thank you and please consider giving more if possible!
Remember, our PTA is a 501(c)3 organization and your Apple Campaign donation is tax deductible and anonymous. You may drop a check off at the office in the Apple Campaign box or donate online
HERE
.
Please help the PTA keep small class sizes and art at UPark!


Thank you for your consideration and all you do to make this a great school for ALL students at UPark.
Band Camp
If you want to join band next year, learn a new instrument over the summer or keep growing your skills, this is your chance! 3rd-8th graders can join us for Summer Band Camp to learn how to play the flute, clarinet, trumpet, french horn, saxophone, trombone, tuba or drums (and for daily water balloon fights)! You don't need to know how to play an instrument and you can rent an instrument for just $20! We will have a blast learning how to express the music inside us that is just waiting to get out!
These all day (9-3 p.m.), week-long camps are taught by DPS University Park and Slavens K-8 Band Director, Ms. Christmas. We will provide your child with a fabulous start on their musical journey. Each camp has a different theme, but you will learn to play an instrument at any of them.
World Music - Russia and Ireland (June 26th-June 30th)
Summer Blues (July 10th-14th)
University Park Elementary Calendar
*At the end of each month we will be donating all clothing in the lost and found and anything left in the halls (all clothing will go into our little red school house in our parking lot).
5 Star Wizard Hat Students
Congratulations to last week's 5 Star Wizard Hat students! They were recognized by their teachers for positive behavior.
Last week's students include: Benjamin Mendez, Marley Stoler, Liam Nugent, William Bollmann, Calvin Davidson, Sophia Cho, Delaney Muilenburg, Wesley Tyner, Emir Maloku, Peter Hum, Brody Gold, Connor Spiegel, Annika Morton, Maxwell Garcia, Ella Sudar, Sarah Shigio, Lifko Cuyul, Samara Mendez, Gabrielle Panella, Eileen Zheng, Gracyn Mitchell, Ramsey White, Marlowe Connors, and Avery Monden.
Wizard Hats are given throughout UPark to celebrate students' good choices and positive behavior. We use a common vocabulary and teach Critical Thinking skills using the BrainWise curriculum.
Each week there is a random drawing of 2 students done by classroom teachers. These children are photographed and receive a token of our appreciation.