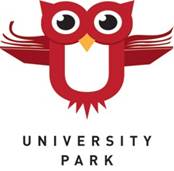 2300 S. St. Paul St., Denver, CO 80210
720-424-3410
Principal
Parent Portal
Create your Parent Portal account now!
All families must verify registration information over the summer. The easiest way to complete this is using the Parent Portal online tool. If you do not already have a Parent Portal account, you can create one now using the instructions found
here
. You will need your student's DPS ID/Lunch Number to create the account. Contact the main office at 720-424-3410 if you do not know this number. Parent Portal online registration for the 2017-18 school year begins July 20th and will be open until August 11th. Click
here
for more online registration information.
If you have additional Parent Portal questions please contact the DPS Parent Portal team at 720-423-3163 or
dps_portalteam@dpsk12.org
.
*Please note that report cards will also be available at the end of the year on Parent Portal.
*Don't forget to download the UPark App
HERE
!
As the school year comes to an end, please remember to continue to use your King
Soopers gift card throughout the summer, so that our school continues to make money
for next year! If you need a King Soopers gift card or a replacement card, please email
us over the summer HERE
and we will mail you a new card.
Health Office News!
If your student has medications in the health office, they will need to be picked no later than 12pm on June 2nd. No medications can remain at school after this date. Any medications left in the health office will be destroyed. When picking up, medication must be signed out by an adult and can not go home with a student.
If your student will be attending Summer Academy at UPark or another location, medications will be accepted at the school on the first day of classes as long as you had completed medical forms for the school year. Forms must accompany the medication.
Click below links for next year's 2017-18 school year medication forms. To be valid, they will need to be dated after 7/1/17.
We need to form a vision team!!!
As a follow-up to our recent personalized learning audit, we would like to put together a team of 8 people (staff, parents, students) who are interested in helping write a vision statement for our school. If you are interested and can attend 2 short meetings in the summer (we will confirm the meeting dates next week) please email Sarah Holdeman.
Thank you very much for helping our school become even stronger!!!
Yearbooks
Yearbook order forms were sent home with your students last week! Please send forms back to school today! If you need a replacement form please come to the office. Checks should be made out to University Park PTA.
The PTA will also be selling Yearbooks on the black top
on Friday, May 26th at 12:30pm during Field Day. Yearbooks are $15.
The University Park Library currently has over 90 overdue books which represent $1700 in fines or replacement costs. These missing books impact our school both in lost library content for kids and school expense.
If you have received an overdue notice email from Denver Public Schools Library Services and/or your child has brought home an overdue book slip, please look for the book and return it to our library. If the book can't be located you will need to reimburse UPark for the amount listed in the notice or on the slip. Students with accounts that remain overdue after the end of the year will be unable to check out books at the beginning of the next school year.
Warm up those legs for field day and join the Before School Fun Run Program May 22-26. Each morning at 8:40, kids can run the track to earn charms (K-2) or compete for a class party and individual prizes (3-5). Please consider volunteering a morning or two and keep UPark "The Healthiest School in Denver"! Sign up here to volunteer!
New To Kindergarten:
2017-2018
Is your student eager to start UPark Kindergarten?
Are they full of questions?
We have a great opportunity for all of these soon-to-be UPark Owls!
An enrichment camp, "Owl About Us", taught by two UPark teachers (Kindergarten and Reading Interventionist) will enhance incoming Kindergarten readiness skills, build your student's confidence and lessen any anxiety about starting a new school.
Students will have the opportunity to spend time in a Kindergarten classroom and tour other parts of our building. D
aily activities will be creative, early-childhood friendly, educational, student centered, and FUN.
For more details and how to register, click HERE. The registration deadline has been extended! Sign up today!
5th Grade Project
In keeping with tradition, our 5th graders will sell snacks after school.
The purpose is to raise money and purchase a legacy gift for UPark. This gift will represent a Culture of Kindness.
We will sell a variety of delicious snacks on the playground. So, please stop by for a snack and support our 5th graders! We
will continue daily sales as the weather cooperates. We thank you for all your support!
University Park Elementary Calendar
5 Star Wizard Hat Students
Congratulations to last week's 5 Star Wizard Hat students! They were recognized by their teachers for positive behavior.
Last week's students include: Harry Hemenway, Grayson Johnson, Ronnie Tucker, Chase Cestra, Ella Wagner, Joey Roedel, Ariel Adame, Sadie Austin, Jillian Samaras, Chloe Huffman, Spencer Posey, Kaydence Howell, Crosby Stutz, Jackson May, Lilah Tuchez, Zyrik Pena, Neil Morris, Eileen Zheng, Ian Gutierrez-Carrasco, Gavin Arnold, Marley Stoler.
Wizard Hats are given throughout UPark to celebrate students' good choices and positive behavior. We use a common vocabulary and teach Critical Thinking skills using the BrainWise curriculum.
Each week there is a random drawing of 2 students done by classroom teachers. These children are photographed and receive a token of our appreciation.
*At the end of each month we will be donating all clothing in the lost and found and anything left in the halls (all clothing will go into our little red school house in our parking lot).