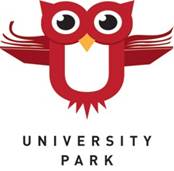 2300 S. St. Paul St., Denver, CO 80210
720-424-3410
Principal
Don't miss UPark's favorite annual event this Sunday, October 22nd 11:30-2:30pm. If you registered by the October 16th deadline, your child should have brought home their t-shirt yesterday (if not, please email
Melinda Davis
).
Registration will be available on the day of the run for $5 more per runner. If you ordered meal tickets and carnival wrist bands, pick them up at the registration table on Sunday.
Calling all teachers & parents... Sign up now to be the kids' hero and volunteer for the Carnival Dunk Tank on Sunday. Sign up
HERE
.
Click HERE for information on our Fun Run pumpkin carving contest.
Thank you,
*Don't forget to download the UPark App
HERE
!
2017-18 Apple Campaign
The Apple Campaign is still going strong, but we haven't met our goal. Every contribution counts, no matter the amount. The grade with the most number of contributions wins a
POPCORN PARTY*
!
Become an Apple All-Star!
If you have questions, please contact Apple Chair Traci Samaras.
Checks are accepted via mail, in the office made out to the UPark PTA or donate online HERE.
*2nd Grade is in the lead, while Kindergarten is a very close 2nd.

Restaurant Night Tonight!
Join us for Restaurant Night at California Pizza Kitchen (3000 E. First Ave.) Thursday, October 19th from 11:00am-10:00pm! Click here to RSVP now! Mention that you are supporting UPark and our fabulous band program will receive 20% of UPark purchases that night.
Kindergarten and 1st Grade Art Exhibit
Come celebrate the creativity of our youngest artists at UPark by attending an opening reception for the Kindergarten/First Grade Art Show! On Wednesday, November 8th, from 3:45 to 4:45, we'll be gathering in the 2nd floor hallway to see artwork from all of our K-1 students, including glittering fish, self-portraits, animal puppets and colorful accordion books. We hope to see you there!
Mark your calendars! The fall University Park Book Fair is Monday, November 13 through Thursday, November 16 in the library. Shopping hours will be 8 a.m. - 9:00 a.m. and 3:45 p.m. - 6 p.m. each day. Our book fair is a great time to pick up a hot new book, some holiday gifts or something special to read over winter break. S
upport University Park Elementary School by attending the Fall Book Fair!
Discovery Camps
There is no school on October 26th - 27th and November 3rd, BUT we will have Discovery Camps at UPark!
Each day we will have programming from 6:30am to 6pm. You can drop your student off and pick them up at any time in between. We will provide a morning snack and afternoon snack, but you will have to send them with a lunch. The cost of the October Camp is $71.50 and the cost for the November Camp is $35.75. Please see below for the daily schedule and the registration links.
Daily Schedule:
6:30am - 8:00am Centers/Outside/Gym
8:00am - 8:30am Breakfast
8:30am - 9:00am Camp Rally!
9:00am - 11:30am Club Time
11:30am - 12:30pm Lunch/Recess
12:30pm - 1pm Drop Everything & Read!
1:00pm - 3:30pm Club Time
3:30pm - 4:00pm Snack
4:00pm - 5:50pm Centers/Outside/Gym
5:50pm - 6:00pm Clean Up
Click on the below dates to register.


October 26-27
-
registration for the October camp closes Thursday, October 19th at 5pm.
November 3 -

registration for the November camp closes Friday, October 27th at 5pm.
Green Team
The student green team meeting has been rescheduled for this Friday, October 20th.
School Tours
UPark school tours for prospective families are starting this Friday, October 20th! We will hold tours on the dates below. Please let your friends know to RSVP by calling the main office at 720-424-3410.
October 20th- 9:15am and 2:30pm
November 10th-

9:15am and 2:30pm

December 8th-

9:15am and 2:30pm

January 12th-

9:15am and 2:30pm

January 26th-

9:15am and 2:30pm

February 9th-

9:15am and 2:30pm

February 10th- Open House 10:00am
February 23rd-

9:15am and 2:30pm
University Park Elementary Calendar
Click on the the calendar icon to the right, look below, or visit the
University Park Website
to access calendar information!
5 Star Wizard Hat Students
Congratulations to last week's 5 Star Wizard Hat students! They were recognized by their teachers for positive behavior.
Last week's students include: Beckett Rathbun, Amy Fabela, Finola White, Jack Stallworthy, Advitha Doda, Ian Stow, Leaira Harris, Evan Wander, Lily Baker, Mason Baldwin, Jace Gustafson, Erion Muji, Finn Donahue, Mateos Hilario, Saiya Langefels, Dean Frenkel, Doro Wilcox, Cassidy Michas, Mayura Iyengar, Reily Doi-Jared, Olivia Harris, Elaf AlSaaid, Evie Lillyblad, Harry Hemenway, Abdullah Saleh, Denis Zlatanov, Ryan Long.
Wizard Hats are given throughout UPark to celebrate students' good choices and positive behavior. We use a common vocabulary and teach Critical Thinking skills using the BrainWise curriculum.
Each week there is a random drawing of 2 students done by classroom teachers. These children are photographed and receive a token of our appreciation.
*At the end of each month we will be donating all clothing in the lost and found and anything left in the halls (all clothing will go into our little red school house in our parking lot).