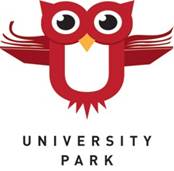 2300 S. St. Paul St., Denver, CO 80210
720-424-3410
Principal
Please join us for our second PTA meeting on Tuesday, October 10 at 6 pm in the Art Room.

Babysitting and pizza will be available with an RSVP HERE. You don't have to be a PTA member to join us. Please come learn about what is going on at UPark and share your thoughts and ideas.
Thank you,
*Don't forget to download the UPark App
HERE
!
2017 Fun Run and Carnival
Sunday, October 22nd 11:30am-2:30pm
Don
't forget to register for our 12th Annual Fun Run & Carnival HERE
or by picking up a registration packet in the front office.
This year's Fun Run & Carnival includes:
1 MILE FAMILY FUN RUN

TEE SHIRT DESIGNED BY 5TH GRADE STUDENT

BOUNCY CASTLES

LIVE MUSIC FROM THE RADIO BAND

BBQ LUNCH

WOW BUBBLES

PARENT/CHILD ART

12 PLUS CARNIVAL GAMES WITH COOL PRIZES

DUNK TANK FEATURING TEACHERS

COTTON CANDY AND
We also NEED Carnival volunteers!
Dad
s, we need YOU manning the grill!
To help, please click
HERE
.
The Apple Campaign is off to a great start! We thank those of you who have already donated. This campaign keeps class sizes small, and ALL the money you donate goes to pay for teacher salaries! How great is that?! Please remember that each family's participation is very important, no matter the amount donated. As you can see from the chart above, we still need more help. If your child's grade has the most participation by November 10th, they will win a popcorn party and be an Apple All-Star.
You can donate easily by dropping off a check made out to UPark PTA in the school office or donate HERE
. Thank you!
October Restaurant Night
RSVP Today!
RSVP for Restaurant Night at California Pizza Kitchen (3000 E. First Ave.) Thursday, October 19th from 11:00am-10:00pm. We need a minimum of 16 families to participate in order to hold the event. Click here to RSVP now! Our fabulous band program will receive 20% of UPark purchases that night.
Spirit Week
Monday, October 16 - Friday, October 20
Monday: PJ Day
Tuesday: Twin Day
Wednesday: Sports Day
Thursday: Character Day
Friday: UPark Spirit Day
It's immunizations time again. If you have not turned in a current copy of your student's immunizations please do so. Over the next two weeks a letter will be sent home if your student is not up to date. DPS and the Colorado Immunization Law require that students must have documentation and be up to date with immunizations.
Any DPS student can visit one of the DPS School Based Clinics to get up to date on immunizations. These services are free of charge to all DPS students regardless of insurance status. University Park's School Based Clinic is at Place Bridge (720-424-2050, 7125 Cherry Creek North Drive 80224). See below for additional health clinics and immunization resources.
Hello UPark Families,
There is no school on October 26th and 27th, BUT we will have a Discovery Camp at UPark!
Each day we will have programming from 6:30am to 6pm. You can drop your student off and pick them up at any time in between. We will provide a morning snack and afternoon snack, but you will have to send them with a lunch. The cost of the 2-day camp is $71.50. Please see below for the daily schedule and the registration link.
Daily Schedule:
6:30am - 8:00am Centers/Outside/Gym
8:00am - 8:30am Breakfast
8:30am - 9:00am Camp Rally!
9:00am - 11:30am Club Time
11:30am - 12:30pm Lunch/Recess
12:30pm - 1pm Drop Everything & Read!
1:00pm - 3:30pm Club Time
3:30pm - 4:00pm Snack
4:00pm - 5:50pm Centers/Outside/Gym
5:50pm - 6:00pm Clean Up
University Park Elementary Calendar
Click on the the calendar icon to the right, look below, or visit the
University Park Website
to access calendar information!
5 Star Wizard Hat Students
Congratulations to last week's 5 Star Wizard Hat students! They were recognized by their teachers for positive behavior.
Last week's students include: Elliott Bieschke, Chris Trujillo, Connor Newcomb, Lu Smith, Bristol Betts, Dea Fazliu, Lucas Lipke, Calvin Davidson, Olivia Stevens, Ethan Ogaro, Jacob White, Crosby Stutz, Brody Mesquita-Taylor, Dallin Simpson, Orion Michas, Wesley Tyner, Julian LeClaire, Callie Dorsett, Jai Benford, Lincoln Gallagher, Oliver Samuels, Alex Inghilterra, Abby Hazelwood, Dexter Sheely, Brady Kuehn, Adrie Wilson, Giovanna Golan, Zyrik Pena, Kenna Whorton, Jayden McClinton, Eliana Menkis.
Wizard Hats are given throughout UPark to celebrate students' good choices and positive behavior. We use a common vocabulary and teach Critical Thinking skills using the BrainWise curriculum.
Each week there is a random drawing of 2 students done by classroom teachers. These children are photographed and receive a token of our appreciation.
*At the end of each month we will be donating all clothing in the lost and found and anything left in the halls (all clothing will go into our little red school house in our parking lot).