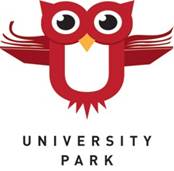 2300 S. St. Paul St., Denver, CO 80210
720-424-3410
Principal
Thank you for a great turnout last night at our Back to School Night.
Apple Campaign
If you didn't get a chance to make a donation to the Apple Campaign (the PTA's direct check writing campaign) at Back to School Night, there is still time to make a donation, and be part of the competition for the grade with the highest number of donors! You can make a donation online
HERE
or you can drop a check off in the Apple Campaign box in the front office anytime between now and November 30th.
*Don't forget to download the UPark App
HERE
!
1st PTA Meeting
Please join us for our first PTA meeting on Sept. 12th at 6pm in the school gymnasium. Childcare and pizza will be provided courtesy of the PTA.
Please see the PTA Meeting Agenda HERE for details.
We would love to see new faces and returning families as well! You can join the PTA for $10 at our first meeting or online
HERE
(please note, membership is not required to attend the meetings). Membership allows you to vote on our budget and receive monthly meeting agendas.
Help UPark by Shopping at King Soopers and Loaf and Jug!
Last year, UPark raised over $10,000 through this program, and it didn't cost our families a single cent!

How it Works
2. Hand your card to your cashier before he rings up your groceries and tell him how much money you'd like to load on the card, up to $500. It is preloaded with $2.50, which is yours to spend.
3. Use your card like a gift card to purchase groceries or gas, and when it's empty, load more money on it. The UPark PTA will receive a 5% donation from King Soopers every time you reload!
Email Verification for the UPark 2017-18 Directory Coming Soon!
Be on the lookout for an email from "support@ptapal.com" that contains a link to verify your child(ren)'s contact information for the UPark 2017-18 directory. This link also contains an option for you to opt out of the 2017-18 UPark Directory completely. If you do not receive an email by September 8th, email directory@uparkelementary.org with your name, your child's name and teacher.
Wellness Committee
Please join us for the Wellness Committee meeting on Tuesday, September 19th at 9am in the Art Room. All are welcome! If you're interested in promoting healthy eating, the garden, our backpack program, or greening up our school then this is the place for you. We're always looking for fresh ideas so join us!
The 2018 Auction will be held on Saturday, April 21, 2018, at the University of Denver. This event, and the Apple Campaign, are University Park's most important fundraisers, and are the key to our continued success and growth. The auction is also a fun way for the parents and faculty to connect and support our school and the community. All of the proceeds will go towards additional homeroom teachers and keeping our classroom sizes small. Our goal is to raise $75,000 this year.
More information and how to donate to this event will be communicated in the next coming weeks. If you would like to volunteer on the 2018 Auction Committee, please email Katie Fitz-Gerald at
auction@uparkelementary.org
.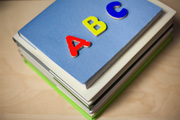 Please see this flyer for more information on highly gifted and talented characteristics, testing and more.
Looking for Library Volunteers
The University Park Library is looking for volunteers to help with general library tasks:
Shelving Books

Organizing the stacks
Click here for an update on our classroom compost and recycling program as well as our lunchroom waste stations.
The UPark Green Team is looking for parent volunteers! Please contact Judy Cardenas at judith_cardenas@dpsk12.org to help out this year. We will continue to have Waste Free Wednesdays as well as Zero Waste Party Kits that can be reserved for classroom events. There will be more information to come!
Also new this year, find our Student Green Team member application in the Neighborhood Center section of our website after the August 28 Enrichment Fair. We would love at least 2 students from each class to become a part of the Green Team, working on projects that reduce waste and create sustainability.
Registration for Girls on the Run is open!
Practice meets every Monday and Friday from 3:45-5:15 the weeks of September 11th through November 18th.
Fee: $170 (includes 20 practices, 5k entry and a t-shirt!).
Click on "Registration Open".

Find and select your school name in the drop down box.

Complete the registration.

Check your email for a registration confirmation email. This means registration is complete.
University Park Elementary Calendar
Click on the the calendar icon to the right, look below, or visit the
University Park Website
to access calendar information!
5 Star Wizard Hat Students
Congratulations to last week's 5 Star Wizard Hat students! They were recognized by their teachers for positive behavior.
Last week's students include: Raisa Almahira, Jonathan Jackson, Ella Wagner, Kole Roberts, Henry Thole, Brayden Scott, Brady Welch, Miguel Hao, Brody Gold, Emily Dolan, Jacob Cho, Shreyas Rao, Adia Stoler, Fiona McCaughey, Ben Snyder, Wynn Morris, Lifko Cuyul, Ryder O'Keefe, Ken Kojima, Jake Nederveld, Franziska Henze, Jace Gustafson, Trevor Welch, James Merkle, Kyle Gutierrez-Carrasco, Yuwei Li, Brayden Willden, Jai Benford, William Bollmann, Justin Criswell, Chloe Choughari.
Wizard Hats are given throughout UPark to celebrate students' good choices and positive behavior. We use a common vocabulary and teach Critical Thinking skills using the BrainWise curriculum.
Each week there is a random drawing of 2 students done by classroom teachers. These children are photographed and receive a token of our appreciation.
*At the end of each month we will be donating all clothing in the lost and found and anything left in the halls (all clothing will go into our little red school house in our parking lot).