Children's Updates:
Hannah just got her learner's permit and is learning to drive and is currently working 2-3 days a week doing respite care for an elderly woman.
Hayleigh
has taken on responsilbility for meals, housework, and caring for the children while Cindy is working
.
Michael is now 13 and working on his 8th grade studie
s,
becoming more responsible in helping with household chores and continuing to work on behavior issues and developmental skills.
He is helping out in children's ministry doing skits and odd jobs for the Children's Pastor.

Abby is now 11 and is becoming a beautiful young lady. She has a Mentor that takes her out about once a week and is teaching her to do things such as sewing, cooking, horseback riding, and hiking. *A SPECIAL THANKS TO MISS TABITHA GRIFFIN FOR THIS!*



Samuel

is 9 and is working on his reading and spelling skills.

He is learning more about what it means to be a young man and what his responsibilities are. He and

Jesse

will soon be starting a martial arts class.

Jesse

is now 5 and attends Preschool from 8am-2:30pm. He is developing into a great little guy full of spunk.

All of the boys could benefit from time with other men and boys. The children are doing very well and making progress.
Thank YOU for serving us!

Other Needs:
Master Bedroom and Bathroom


Closet Doors repaired, Storage units for closet, paint and bedroom decor. Need a full sized bed and mattress and a desk.


Bathroom shower needs repairs.
Prayer Requests:

That all needs, and repairs are met quickly and with excellence.
That all those who serve are blessed abundantly.


That children are able to live and play without fear or hindrance.

Under HIS Wings CC, Inc.
ONE Pulse, ONE Breath, ONE Purpose!

Greetings!
We hope your new year is getting off to a great start. Apologies for sending out a second newsletter this month. There a a few happenings we would like to make you aware of and ask for your help. The Lord has again touched my heart toward the great need for respite care. We have had to turn down on many occasions helping out families due to lack of space and need for repairs in our current home situation. It seems we will be here a bit longer, so we would like to share our plan to remedy this great problem. We don't want to say
NO
anymore when a family or a child is in need. Below I will be listing specific ways your family, business, or organization can help us get this house in order until the Lord makes further provision for a home and property. Please consider how your family, business, organization, or church might help. The needs are many ranging from small to large. Any help will greatly appreciated. The goal is to get everything finished and functionable by mid to end February. Please contact us as to when you can come and we will be sure to have the room ready for repairing and decorating.
If you are a family in need we will consider your case as we are working to accomplish our goals to see if we have space and the areas are safe.
If you are uncertain what respite care is for, please refer to our previous Newsletter
(click here)
explaining in depth. We service children with or without special needs. There are currently six children -four adopted from our community- living here full-time between 5 and 18. One with special needs.
We appreciate all help. If you prefer to donate funds for a specific area, please do so. Thank you for your service to UHW and the children of our community and beyond.
Under HIS Wings,
Cindy Millsap/Founder
Kitchen & Living Areas Repairs & Needs

Kitchen Repairs: Sub-flooring damaged and needs replacing and will also need to be covered -prefer tile, and some cabinetry work needs to be done. Kitchen needs to be painted. Dishwasher installed, old one removed. Sprayer on sink need to be replaced.



Dining Room Area:




Back Sliding glass door keeps coming off track and needs blinds, Area Needs Painting and Decorating. We would like some sort enclosed cabinets for this room for storing children's items when visiting and items they are in need of. Dining Room Table Needed. Prefer Long, Rectangular seating 8-10 and very sturdy.

We like to do family style meals.





A New Refrigerator with plenty of compartments and freezer space. New Pots & Pans, Cooking & Serving utensils, Toaster, Crock Pot.



Living Room & Hallway Area needs, painting and decorating, window blinds-curtains. We were recently given furniture for this room.
Children's Rooms/Bathroom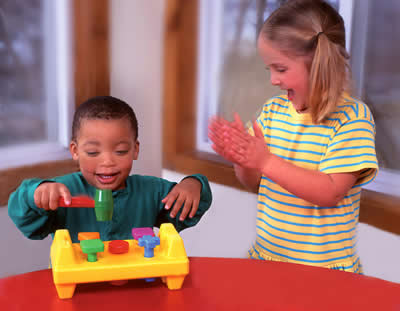 Boys Room:
Carpet pulled up and replaced with laminate flooring. Repair any damaged sub-flooring. Drywall in Ceiling and closet wall has large holes. Repair and paint the wall coverings and decorate. Want to do this room in an old classic car look. Closet needs storing units for clothes and toys.
Boys Room:
Carpet pulled up and replaced with laminate flooring. Closet doors repaired, Room painted. Closet will need units for storing clothes and toys. Decorated with a Cowboy Theme.
Girls Roo
m:
This room was a garage and was enclosed. Has no heat or air. Needs safe remedies for this. The Laundry area is also in this room. Washing Machine is not working. Closet doors repaired. Has a concrete floor. Not sure what to do there.
Room needs to be painted.
Some of the baseboards need to be replaced.
Room needs to be set up and decorated for 4 girls.
Possibly need two bunk bed sets-prefer matching
, or beds with trundles.
The girls all like green and pink colors something that is ok for older or younger girls.
Needs sturdy wall shelving, and storage units for clothes and toys. Want to try to keep everything inside and off the ground.
Bathroom: Sub-flooring & Baseboard damaged around tub and toilet. Tub does not drain well. Paint & Decor needed.

Outside Areas


Yard Work: Lots needed. Would like front area around bushes cleaned out and refilled with mulch, bushes trimmed. Trees around fencing trimmed back. Trash removed. Some raking and general cleaning up. We would desperately like a privacy fence put up along at least on the right side. The trees remedy some of the problem with the neighbors on the other side. The children need to be free to play in the back yard.



Shed:

This is a problem area as its in need of several repairs or need to be taken down altogether. Need some guys to come and take a look. It does have electricity.



Back Porch: Small Porch -Needs Screening and lattice replaced and painted. Has concrete floor. Needs outdoor furniture and decor.

Wants for the Children:

Trampoline and 2 Outdoor Picnic tables, Net and basketballs for Basketball Goal

Outside of House:

Needs gutters, painting, window shutters, screens for windows.





Water Problems: Driveway Floods up to the house when we have heavy rains. Under the house water stores-no way to drain. Have water under there now. Possibly mold.
Again, any and all volunteer work, material donations, and financial donations are appreciated and will be used to safely care and provide for the children.

Sincerely,
Cynthia Millsap
Under HIS Wings CC, Inc.
www.underhiswings6.org