Costumes are encouraged!
"Mystery in the Mansion" Lunch Matinee
Tuesday, October 18 & Wednesday, October 19
We will meet you at the "Town Meeting" at the Jacob Henry Mansion for a fun filled, light hearted, personalized mystery where the guests unknowlingly become entagled in an intriguing web of drama and suspense as they become the victims, suspects or...the KILLER! The theme revolves around the 1920's era and dress from that period is encouraged!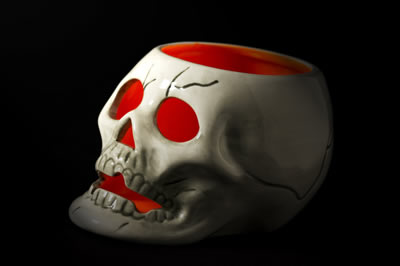 Happy Halloween!
Haunted Joliet Tour
October 2011
This day trip itinerary includes "Ghosts of the Ammunition Plant" tour at the former Joliet Arsenal, a psychic lunch at the Jacob Henry Mansion and "Buried Treasures of Oakwood Cemetery" tour. Oakwood Cemetery is the final resting spot of many people who formed the history of Joliet, Will County, Illinois and world history. A naturalist from Pilcher Park will lead you on a walking tour of the cemetery.
Holiday Decor
Victorian Holiday
Mid-November through January
Come enjoy lunch or dinner and celebrate our annual holiday celebration at the Jacob Henry Mansion! The holly, evergreen and mistletoe are abundant in true Victorian custom and each room is decorated in its own special theme.
As a special treat, join us on Wednesday, November 16 or Thursday, November 17 for the Canterbury Carolers. This Victorian caroling ensemble perform glourious arrangements of traditional carols - all written before 1870. Attired in authentic costume, the group's perfectly blended a cappella harmonies will transform any gathering into a celebration guests will talk about for Christmases to come.
"White Christmas"
Lunch Matinee
Tuesday, December 6 & Wednesday, December 7, 2011
Join us for our annual holiday celebration inspired by the classic film White Christmas. This spectacular holiday concert will take you on a musical journey from a World War II performance for the troops to the glamour of a Florida nightclub and finally the charm and simple beauty of a New England town.