Mingle with Faithful Catholic Singles!
Greetings!
Angelus
invites you and a guest to a
Cocktail Reception
Space is limited, please RSVP as soon as possible
* * * Before accepting our invitation, please review the details of this event listed below * * *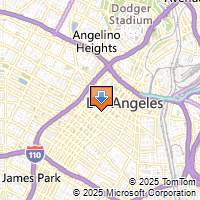 *Please note we are not at Takami*


Where:

Perch
448 S Hill Street
Los Angeles, CA 90013

(213) 802-1770




When:

Saturday October 6, 2012

6:00 PM to 8:00 PM

Perch is a very popular bar and restaurant, space fills quickly so please plan to arrive early.

The purpose of this gathering is for eligible, practicing, Catholic singles,
ages 25 and up, to become acquainted with like-minded individuals. To make the evening special, we request the following:


~ Be committed to Catholic ethics and morals ~



~ Bring a friend of the opposite gender ~



~ Attire: Men--coat, no tie; Women--no jeans ~



~ Men: please purchase a one-drink minimum for your companion ~



~ Women and Men: please confirm that your guest is in agreement with the above format ~





Angelus only grows by guests bringing a "date" -- ideally a

new

person each time you attend -- but if you tried your best and do not find a companion for the evening, please feel welcome to join us at 7:30 pm.



I can't make it
If you have any questions, please contact Cynthia Kron:
310-413-0334 or
cake@pobox.com

~ We sincerely hope to see you ~

Blessings in Christ,




Sarah Halpin

(co-founder)
and


Cynthia Kron (coordinator)