Volunteer to be an Associated Press Reporter with the League of Women Voters of the City of New York!

One League member described her experience:
The poll...was like a beehive: poll workers at their tasks, engaging with one another and the voters; the clock ticking down; the last person running in just as the polls closed - it was like watching a movie...Calling in the results to the AP, I could hear the excitement in the newsroom...And when I got home, it was extremely satisfying to watch the number of 'precincts reporting' add up through the evening and know I was part of it.
This year's November election promises to be one of the most important in decades. Voters in New York City and around the country will not only be choosing candidates, they will also be choosing the direction of America for years to come.
You can be part of this historical event by volunteering to be a League Election Night Reporter. The League of Women Voters of the City of New York is again recruiting members and friends to spend Election Day evening, Tuesday, November 6, 2012 at polling sites throughout the city, counting votes and reporting the totals to the Associated Press.
This collaboration between the City League and various press organizations to provide preliminary but timely election-night reporting of the vote totals dates back 40 years. Along with providing critical information to the Associated Press, it has also allowed our members a unique opportunity to observe first hand post-election polling activities and results. It also provides the League with a small remuneration. Over the past few elections Associated Press has been expanding their New York City coverage in order to obtain a more accurate picture of local politics, and therefore the League must cover more poll sites than before.
If you decide you would like to be one of the League's Election Night reporters, we will help you choose a poll site convenient to you. In addition, the Associated Press will provide you with credentials, an Associated Press reporter's phone number, and instructions which we will thoroughly review with you. You will be expected to arrive at your assigned site by 8:30 p.m. and you will probably be able to leave before 10:00 p.m.
If you would like to know more about this interesting, off-beat and important volunteer activity, please leave your name, home borough and phone number at the League office, by phone (212-725-3541) or by email (office@lwvnyc.org) so we can discuss your opportunities.
Thank you and don't forget to vote!
League of Women Voters of the City of New York
www.lwvnyc.org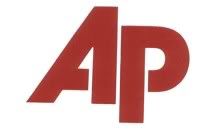 Unite and Engage!
Become part of the League legacy in any way you can: