This annual day helps raise awareness that heart disease is the No. 1 killer of women. One woman out of every 2 - 1/2 will suffer from heart disease sometime in her life, says the Heart Association. The Midland Daily News encourages everyone to wear RED on Friday, February 3.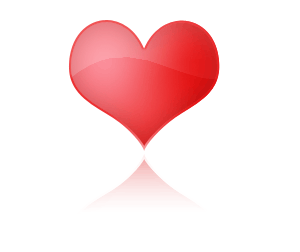 Greetings!
The Midland Daily news will publish a grouping in the paper on Thursday, February 2 dedicated to

Wear Red Day

, encouraging everyone to wear red on Friday, Feb. 3 to help raise awareness of heart disease. Even our masthead will be red on Friday, Febuary 3! So, whether you personally will be wearing red, all of your employees at your business will be wearing red, or if you just want to show your support of the project, join in the grouping and help raise awareness through out our community. Also a great opportunity for merchants with red clothing items and/or related merchandise.
You may advertise in this special grouping with the following ad sizes and prices.
All ads include spot color red

.
1/2 page (10.75" x 10.5") $900
1/4 page (5.29" x 10.5'") $450
3c x 5" (5.29" x 5") $225
2c x 2" (3.47" x 2") business card size $60
Can we count on your support for helping to promote the awareness of this important issue?
Deadline is Monday, Jan. 30 - contact Erma Chase 839-7658 echase@mdn.net