Welcome to the Team
Ladies and gentlemen, DDW would like to introduce you to our newest team member, Claire Lafont, Industry Sales Coordinator. We are thrilled to have her onboard and we know that she makes a great addition to our team.
DDW Social


Welcome to Digestive Disease Week 2012


Thank you for your continued support of DDW. We are always striving to improve our service to you and provide helpful information for your booth planning process.
As you know, DDW will be held in beautiful San Diego, CA from May 19-22, 2012 and we will be presenting DDW's new look. We look forward to seeing you there.

Sincerely,
The Exhibits Team
Digestive Disease Week
DDW's New Logo
What Do You Think?

DDW is the largest GI convention in the world and now we have a logo to reflect our global reach.


DDW is comprised of four societies: AASLD, AGA, ASGE, and SSAT. Each D in the logo represents one of the four societies by their organization's color.

Exhibits Only Twitter
Just for You

We have created a twitter site where you are the only audience. Now you can great DDW information, fun articles, deadlines, and tips.
TIP: If your company does not use twitter you may follow DDWExhibits using your individual account
Exhibitor Housing

Now Open
The official housing bureau for DDW 2012 is Travel Planners The housing process is online, with no paper forms to fill out.
You should have received an email on August 31st from Travel Planners with instructions for reserving your hotel rooms. For additional housing information please contact Travel Planners at
ddw@tphousing.com
.
Exhibitor Deadline Checklist

Due Date Item
q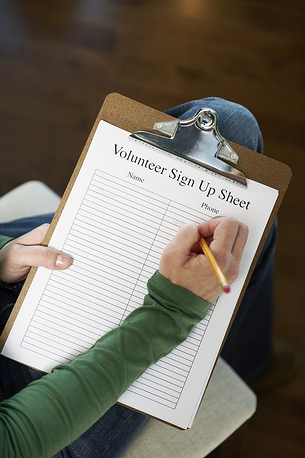 12/01/2011 Abstract Submission Closes at 9pm ET
q
01/04/2012 Member Registration Opens
q
01/06/2012 100% of Booth Fees Due
q
01/11/2012 Non-Member Registration Opens
q
01/31/2012 Exhibitor Service Manual Available Online
q
02/03/2012 25% Cancellation Fee Ends
q
02/04/2012 50% Cancellation Fee Begins
Meeting Space Requests

Need Meeting Space in San Diego?
The meeting space request site is now available on our website. Please use the link below or go directly to the "Forms" page on our website
www.ddw.org
to submit your requests.
Please read all the rules and regulations before submitting your requests as the fees are non-refundable.
New for 2012: Meeting request submissions are $45 per request. For an additional $10 your submission can be listed on MyDDW.
For more information or questions contact Kasey McNeil
Exhibitor Resource Center

Tip of the Month

Are you spending time with every show visitor? Stop that! One of the hardest concepts for some exhibitors is to understand is that everyone at the show is not a prospect. At any show, there are really only three types of prospects for your product or service. Handling each one correctly will save you time and save them time.
Read More
Whether you're a first-time exhibitor, experienced event planner or veteran show organizer, find tips and tools in the Resource Center - everything from strategy and creative solutions to industry best practices.
DDW Abstract Submission Opens

Abstract Submission Guidelines Opens
The DDW 2012 abstract submitter opens Thursday, September 22, 2011 at 9am ET and the deadline for submissions is Wednesday, December 1, 2011 at 9pm ET. Please visit
DDW Abstracts Submission
to submit an abstract.
If you shold have any questions, please contact Lorna Lucas, Program Coordinator at
DDW 2011 Registration Report
Looking Good
DDW 2011 Chicago, IL attracted over 15,500 attendees. Domestically, 7,000+ physicians from all 50 states and 8,000+ physicians representing over 100 countries attending cutting-edge educational programming and networking events, and viewed top of the line products and services from the DDW Exhibitors.
Thank You

We hope you have enjoyed this issue. We welcome any questions or comments you may have. We are just an email or phone call away.

Digestive Disease Week
4930 Del Ray Avenue
Bethesda, Maryland 20814
Digestive Disease Week
(301) 272-0022