Here's What's Going on in the Elm City This Week...
Jun 12-Jul 17. Summer Workshop in Creative Writing, with Ruth Lambert. Main Library. Writers in all genres welcome. 4:30-6:30pm Limited space: register at ruth.lambert@goddard.edu
Jue 12. ECA Music Department Presents Spring Concert. ACES ECA. 6:30pm. achristman@aces.org
Jun 12. Intercambio: Kath Bloom. 756 Chapel Project Storefronts. 8pm. www.projectstorefrontsnewhaven.com
Jun. 13. Canoeing. Outdoor Adventure Club is for students ages 8-11 who enjoy the outdoors and want to experience New Havens Parks. The Club will meet once a month on Wednesday's from 3:00 PM -4:30 PM at the Parks Administration office located at 720 Edgewood Avenue.
Jun 13. Sunset Sail. Departs from Long Wharf Pier.7pm.www.schoonerinc.org/
Jun 15. Sunset Sail. Departs from Long Wharf Pier.7pm.www.schoonerinc.org/
Jun 15. Flossing the Lot. Outdoor Installation at The Lot (812 Chapel Street) by Leeza Meksin, On view thru September 15. artspacenh.org
Jun 15. Insite/Out Opening Reception. Artspace. www.artspacenh.org
Jun 15. Opening Night feat. Brooklyn-based band MiraStroika. 5-8pm. artspacenh.org
Jun 15. Brooklyn/New Haven Arts Exchange presentation by: Textile and Surface artist Ruben Marroquin Project Storefronts. 756 Chapel. 5:30pm. www.projectstorefrontsnewhaven.com
Jun. 15. New York Firehouse 12. Ellery Eskelin - Trio. $18 8:30pm./ $12 10pm. http://firehouse12.com
Jun. 16. Annual Rose Garden Walk and Plant Sale. Friends of the Pardee Rose Garden and Greenhouse. Refreshments will be available. The rose garden and greenhouse are located at 180 Park Road, at the intersection of Park Drive and Farm Road in Hamden, CT.
Jun 16. Children's Film Festival. Yale Center for British Art. 10:30am-12pm/2-3:30pm. www.britishart.yale.edu
Jun 16. Dwight Central Management Team's 20th Annual Community Festival. Amistad Academy Field. 12-5pm.
Click Here
Jun 16. 3rd Saturday Cinema: Metropolis. Discussion with Jacinto Lirola. Main Library. 2pm. 203-946-7431.
Jun 16. Chantey and Ale Sail -BYOB. Departs from Long Wharf Pier.7pm. www.schoonerinc.org/
Jun 16. Sing the Truth. Angelique Kidjo, Dianne Reeves and Lizz Wright. New Haven Green. 7pm
Jun 16-17. International Festival of Arts & Ideas: ERTH's Dinosaur Petting Zoo. Various times. www.artidea.org
Jun 16. Intercambio: CSC Funk Band. 756 Chapel Project Storefronts. 8pm.
www.projectstorefrontsnewhaven.com

Jun 17. Brunch Sail. Departs from Long Wharf Pier.10am. www.schoonerinc.org/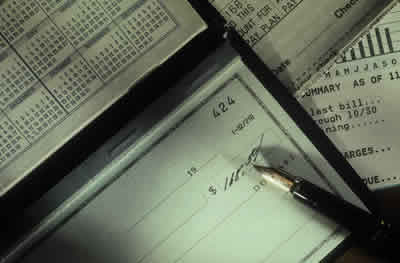 Seven Out of Ten Homeowners to See Taxes Decrease, Payment Plans Available
Seven out of ten homeowners will notice a decrease in their tax bills this year. At the same time, the City recognizes that property taxes are a hardship for some residents. Please contact the Office of the Tax Collector at 203-946-8054 to discuss a payment plan if you feel you cannot pay your real estate tax bill on time.
Greetings!


On Friday, the City acquired 129 Clay Street in the first successful foreclosure action under the Anti-Blight Ordinance passed in 2009. The level of blight experienced at 129 Clay Street was unacceptable to the neighborhood and to the City. Foreclosure is not something the City takes lightly, but when an absentee owner refuses to take responsibility for a property, the resulting blight negatively impacts the whole neighborhood. Fortunately, the City now has the ability to assure that this uninhabitable safety hazard and eyesore can be transferred to a responsible owner, and that this property can once again become a safe and affordable home for a New Haven family.
The home at 129 Clay Street has been an eyesore since it became vacant in 2003. With the passage of the Anti-Blight Ordinance in 2009, the City gained the ability to fine nonresponsive property owners up to $100 a day. In addition, the City gained the right to perform necessary maintenance work, bill the property owner, and place a lien on the property. Prior to 2009, the City had been able to fine owners for building code violations, but had limited remedies in cases of serious blight. Anti-blight fines and maintenance fees for 129 Clay Street totaled $61,209 at the time of the foreclosure action.
Fifth Anniversary of the Elm City Resident ID
What It Means to Be a Resident

Five years ago next month, the City began issuing Elm City ID Cards to all New Haven residents. Since then, more than 10,000 cards have been issued, enabling card holders to access basic City services and discounts at local businesses. The cards have also been used as primary identification by residents to open bank accounts at Start Community Bank.

Five years ago, we made a simple statement about what it means to be a New Haven resident. We chose to define our City and what it means to be a part of it not by failed federal immigration policies, but by what we all see and experience every day. We are residents and neighbors and community members here not because of what it says on a piece of paper, but because we raise our families here, worship here, work here, pay taxes here, and send our children to school here. The message of the Elm City Resident ID Card was simple-- if you are a resident here, you should have access to basic City services here.

Five years ago, there were many from outside our community who used the card and our simple message as a platform for hate and ignorance. Residents in Fair Haven were the subject of retaliatory raids by federal immigration agents seeking to undermine our community. Five years later, the success of the card is evident in how mundane it has become. Ten thousand residents gained access to the dump, the ability to take out a library book, and to go for a swim at Lighthouse. Hardly anyone even noticed. Certainly, no one was harmed. Amidst the partisan diatribe that has consumed federal immigration conversations, I hope our mundane Elm City story can serve as one example of how simple it really can be.

The first cards issued in 2007 will now expire in July. Please check the date of your card and make sure to come to the Office of Vital Statistics to renew your card before it expires.


Congratulations to Hillhouse Sophomore Accepted into College
While the New Haven Public Schools prepare to send the next generation of high school seniors off to college, one exceptional Hillhouse High School sophomore has received his own very early college acceptance letter! Fifteen-year-old sophomore Malcolm Jefferson has been accepted to Bard College at Simon's Rock in Great Barrington, Massachusetts. The program is home to over 400 highly motivated teenagers who begin a rigorous college education immediately after the tenth or eleventh grade, enabling them to receive a college diploma up to two years ahead of their peers. Great job Malcolm! He's pictured here with Ayana Harry of Fox61 who interviewed him last week about his accomplishment. When she asked him if there's anything he doesn't do, he replied "fail." This kid is going places!
International Festival of Arts & Ideas Returns This Week
The International Festival of Arts & Ideas returns this Saturday, June 16. The 15-day festival occurs each June in New Haven and features performing arts, lectures, and conversations that will spread throughout theaters and open spaces in the city. More than 80 percent of festival events are free. Click here for the festival event calendar.
Very truly yours,

John DeStefano, Jr.
Mayor