Jeepers Miniatures Newsletter

What's New?

January 2011
Greetings!
I'd like to take this opportunity to thank everyone who stopped by for our Open House on December 11th. I think everyone was surprised that we managed to make the move as quickly as we did. Of course, we couldn't have done it without the help of a great bunch of friends and family! Other than a little on-going "tweaking" the shop is comfortable and easy to maneuver. The overall lighting and layout makes browsing and shopping very convenient and accessible.
If you didn't make it to the open house, I hope you'll stop by soon!
Quilt Shop Workshop
February 26-27, 2011

Join us for a two-day workshop in which we will build a simple shop, magazine rack, fabric rack, fabric bolts, fat quarters, magazines, and faux quilts. This is a fairly easy workshop that is perfect for the beginner or the experienced miniaturist. Let's forget the cold and snow and have some miniature fun! Come play with us for a couple days!

Learn More...

Barns, Barns, Barns!



Patriotic Barn

A new shipment of wonderful barns handcrafted in Indiana by Lane Custom Replicas arrived last week. We have uploaded pictures and description on the website. Each barn is unique and made primarily from recycled materials and no two are alike! Currently, the barns are featured in our window. Be sure to stop by and take a peek.



Can't stop by, see them

online

today.

Lamp Roombox Workshop
March 12, 2011


The Nook

We're calling this one the Nook Lamp. You will have the opportunity to decorate both the inside and outside of your lamp to suit your real life's home decor and create that special little nook that reflects a special or favorite place. Maybe you would like a writing space, a garden spot, or a mini library.

Read more...

Basic Wiring Class
Just a Reminder

Registration for the Thursday, January 28, 2011 wiring class is now closed. The next basic wiring class is Saturday, March 19, 2011. Stop by the shop, give us a call or register online to reserve your seat. Basic wiring classes are held every other month, alternating weekdays and weekends.
Winter White Sale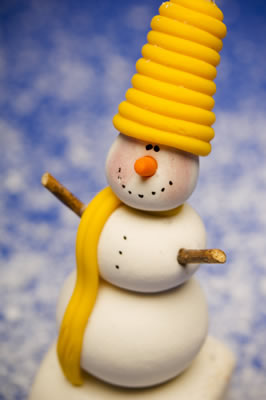 It's that time of year again, when we are holding our annual in-store only Winter White Sale from January 31 - February 12, 2011. If any item you purchase while visiting the shop is white (even a little), we'll take 20% off its regular price. Discount cannot be combined with any other discount or coupon. Our winter white sale applies only to in-stock merchandise. You'll be surprised how many mini things are white. Sorry, but packaging does not qualify.
Let the hunt begin!
If you have any questions or need help with a project, please don't hesitate to call. We love to help!

Mini Happy Returns!


Cheryl Ufnowski
Jeepers Miniatures
Save 15%

Take 15% your entire order of regular-priced in-stock items. Offer may not be combined with any other discount or coupon. Sales will be processed in order of receipt. Only available stock at time of sale processing will be discounted.

Use the coupon online (enter code: GRNDHOG) or print and present it in person at the shop for your savings.

Offer Expires: February 2, 2011