Here's What's Going on in the Elm City This Week...
May 31. Memoir workshop with Patricia Lapidus. Main Library. 6-7:30pm. $5 registration required 203-946-8835.
May 31. Therapy Dogs. Daisy and Rudy listen while you read to them! Come to Fair Haven Library on Thursday afternoons and sign in for your own special reading times with these two loving and gentle dogs! Fair Haven Library. 4:30pm.
May 31. Intro to Archery. Youth 8 - 15 year olds. The Beginner Archery Series of classes concentrates on range rules, safety rules and fundamentals of archery, and is taught using recurve bows. The beginner session is appropriate for those who have never shot a bow, or those with some previous experience that are seeking a refresher session. West Rock Nature Center. 5-6pm. ; 6-7pm.
Jun 1. Arts On 9. Ninth Square District. On 9 is a collaborative open-house evening in a neighborhood famous for innovative art, food, music and experiences. 6-8pm. www.on9newhaven.com/
Jun. 1-3. In The Heights. Shubert Theater. $15-75. Various times. www.shubert.com.
June 1. Music Haven Student Performance Party. Charles Garner Recital Hall, SCSU. 6pm. www.musichavenct.org/
Jun 1. Firehouse 12. Allison Miller - BOOM TIC BOOM. $18 8:30pm./ $12 10pm. http://firehouse12.com
Jun 2. Audubon Arts on the Edge. Performances and arts activities for families. Audubon St. 12-5pm. www.newhavenarts.org
June 2. Exhibition Reception: Wabi-Sabi. City Gallery. 2-5pm. On view thru July 1.
Parking Meter Hours Extended to 9 p.m.
The Transportation, Traffic & Parking Department began enforcing new extended meter hours on Tuesday. Parking meter hours now run until 9 p.m. To accommodate the need for longer term parking in the evening, time limits on all meters will be lifted after 5 p.m., giving customers the flexibility to pay up to the full remaining time. To read more about the changes, click here.
Greetings!


U.S. Secretary of Education Arne Duncan visited the Brennan/Rogers School Tuesday morning for a roundtable conversation with two dozen education advocates, including American Federation of Teachers President Randi Weingarten, Congresswoman Rosa DeLauro and Connecticut Education Commissioner Stefan Pryor. I left the event with a renewed belief that New Haven School Change has the ability to profoundly impact not just the lives of our students and the future of our City, but the future of our state and national education systems as well.
It is always rewarding to hear national leaders like Secretary Duncan call our School Change initiative a "national model for tough-minded collaboration," or to hear Commissioner Pryor say New Haven serves as an "exemplar for the state." But it was particularly rewarding to hear from students who said they have experienced significant positive changes in their school since Brennan/Rogers was designated a turnaround two years ago.
I was most impressed, however, with those who do the work everyday. Three teachers, three students and the Principal of Brennan/Rogers participated in the panel. The students pointed to the change in atmosphere in the school - more orderly, clearer expectations. The teachers spoke about wanting to be in turnaround school and the belief they have in the capacity of their kids to succeed. And Principal Karen Lott was direct in both her expectations for the entire school community and that places like Brennan/Rogers can and are succeeding in closing the achievement gap, reducing drop out rates and getting kids on the track to college.

Click here and here to read more about this event.
Pardee-Morris House Opens for the Season
The Pardee-Morris House, located at 325 Lighthouse Road, will open for the season on Sunday, June 3. The Pardee-Morris House, one of the oldest surviving historic structures in Connecticut, dates from about 1780. Built by Amos Morris around 1750, the house was burned by the British during their raid on New Haven in 1779 and was rebuilt by the Morris family. In 1915, William Pardee, a descendant of the Morris family, willed the property to the New Haven Colony Historical Society, today the New Haven Museum.

From 2-5 pm, there will be free family-friendly activities to celebrate the start of the season. Children will be able to plant herbs and learn more about how colonial gardens were used. Historic photos of the East Shore neighborhood will be on display, and children can complete a scavenger hunt inspired by the photos for prizes. Visitors will also be able to tour through the Pardee-Morris House.

The Pardee-Morris House will be open free of charge on Sundays from 12-5 pm through August 26, 2012. Look for special events at the House throughout the
summer season.
Seven Out Of Ten Homeowners to See Taxes Decrease in Approved City Budget
The Board of Aldermen voted unanimously Tuesday night to approve a City budget that will result in lower property taxes for seven of out ten New Haven homeowners, as well as for all motor vehicles and business personal property.
This is a responsible budget that advances our core priorities as a City while lowering taxes for the majority of New Haven residents. This budget respects the financial challenges New Haven taxpayers continue to face, while at the same time advancing the four core missions of this City and my Administration.
The approved budget:
Decreases

the mill rate from

43.9 to 38.88

;
Decreases taxes for 72 percent of homeowners;
Reduces taxes on all motor vehicles and business personal property;
Increases expenditures by less than 2.4 percent to $486.4 million, less than the growth in the Consumer Price Index;
Preserves core City services and functions such as senior centers, parks, and libraries;
Supports community policing by increasing sworn staffing in the Police Department to 467; and
Requires no City layoffs, but eliminates 119 Board of Education positions.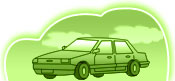 Electric Car Community Day This Friday
Interested in learning more about the benefits of plug-in electric vehicles? New Haven is partnering United Illuminating, Yale University and the Connecticut Clean Cities Coalition to bring model electric plug-in vehicles to New Haven for Electric Car Community Day. The event will take place Friday, June 1 from 10 a.m. to 2 p.m. near the Yale Bookstore on Broadway. Click here to learn more about it.
Very truly yours,

John DeStefano, Jr.
Mayor