Wicker Park Bucktown Pipeline 08.16.11
Visit us anytime at chicago-pipeline.com
THANK YOU TO the Following BOOKLET PARTICIPANTS/Sponsors and e-newsletter sponsors:
Eva Bergant, Realtor, from @properties, Cat & Mouse Game Store

,

Jackson Junge Gallery & Framing, The UPS Store #3173, Lubinski Movers, and the chamber's upcoming Last Call Sidewalk Sale.



If you are a local business interested in advertising in this weekly e-newsletter, or on our frequently updated website,

or call 773-960-3997.

Looking for a booklet? Check out spots to spot one!





If Philin Phlash were to have written a caption for these men, above, spotted at Division Street's Smoke Daddy, strangers to each other but twins nonetheless, it might have read, "Goatee or no goatee?"

In addition to Smoke Daddy, Phlash also popped by his "home base" of Moonshine for a few beers this past Friday night, after being on vacation with his family for a week.



Phlash loves his new Native shoes almost as much as Crocs. We are thinking these are, like Crocs, "Love em or look away" shoes. Do you love Native Shoes? Or do they make you want to look away? This might be our first ever poll! Let us know your thoughts and we will share any and all responses.


On Saturday, shortly before the rainstorm hit and reportedly as a harried vendor struggled to take down her booth and deal with some irregular/slightly damaged merchandise, Phlash scored a free pair of "Bottleneck gray" Native brand shoes at the Mad Decent Block Party, which we've informally dubbed, 'the biggest block party you (and CTA Bus Riders, taken by surprise, per this sign!) probably had never heard of until it descended upon the 1700 block of North Milwaukee.

Yikes, that was a run-on sentence. We'll just go ahead and stop now.

Thanks for reading.

Alisa Hauser, Publisher,
Nandika Gervais, Linkypoos/CAPS
Philin Phlash, Photojournalist
Joe Rubin, Special Projects


Photo by Philin Phlash




RETAIL SPACES is sponsored by Eva Bergant @properties Realtor.





This weekend I was struck by the sudden death of a friend. The stage at the state fair fell on her and her bright light is gone. Since then, I'm struck by the compassion of the community and the support for Christina Santiago, her family, and her friends. The grief is touchable and so is the healing.

Christina chose to make Chicago home, and to welcome so many to be a part of her home. In real estate, we sell houses. In life, you make these your homes. The financial troubles of the stock market and the housing market are reflections of houses as things to invest in, to trade, to profit. Home is the place where one lives with their family or social group, a place of origin, a place of safe return.

In Wicker Park and Bucktown, four new properties changed hands this past week. These are the houses that are becoming homes for our new neighbors and new community members. I hope you read more about these new homes, and say hello to their new owners and welcome them into our vibrant communities, which were just featured in this USA Today Travel section story.


Eva


Eva Bergant i

s a

Bucktown resident and local Realtor with a community driven style. In addition to being president of the Bucktown Community Organization (BCO), Eva has long served as the chair of the Bucktown Garden Walk.

Do you have a real estate topic that you'd like explored in a future column? You can reach Eva by email, or 312-543-6819.

LINKYPOOS is Sponsored by

Cat & Mouse Game Store, 2212 W. Armitage

p: 773-384-4454, Tues. 10AM-10PM, Wed. 10AM-8PM, Thurs.-Sat 10AM-7PM, Sun. 11AM-5PM

If you have kids aged 10-14 who have some time on their hands, you'll want to check out the event calendar at Cat & Mouse! Events include Game Night (great for families), the Chicago Yo-Yo Club, Dungeons & Dragons, and Combat Kids.

Not a fan of combat? There's always our Yo-Yo club, and this Purple Super Nova arrived just in time for this Saturday's club meet-up! Join us from 2-5PM!

And don't worry, Combat Kids doesn't involve attacking the neighborhood; we just have a bunch of nice young fellows who are interested in playing some war games!

Reports came in early Saturday morning that two men were shot in the 1900 block of W. North Ave. around 4 a.m. Both of the men are recovering in area hospitals and police do not yet have anyone in custody.

T

he patio at

Prasino

was hopping this past Sunday night/ photo by Alisa Hauser

Prasino opened this past Thursday evening at 1846 W. Division, adding to the multitude of new culinary hotspots popping up this summer. Grub Street has a review here and you can take a look at Prasino's massive menu here. There seems to be plenty of vegan-friendly options right along side mouth-watering meat dishes.

"Thugs" threw up some pretty ugly tagging on the historic People's Gas Light and Coke Company building at 1520 N. Milwaukee Ave, according to this story by Our Urban Times.

The impact of the London riots hit close to home last week as fires ripped through a warehouse used by two Chicago-based independent record labels.

New grass was just laid onto a plot of land near the trail, at Milwaukee and Bloomingdale

The Friends of the Bloomingdale Trail's Ben Helphand and the Trust for Public Land's Beth White spoke about the future of the space in this article on the Huffington Post's website. Mark Boyer of Curbed Chicago posted this interesting piece which is inspiring a lot of thoughts and comments by comparing the downtown Riverwalk project to the Bloomingdale Trail.

Check out many more links in Linkypoos, compiled by Nandika Gervais.

Got a link to share, or a story to forward? Send it in!

Photo by Phliin Phlash, who attended the Mad Decent Block Party this past Saturday in the 1700 block of N. Milw. and got down with the omnipresent shredded T-shirt man who is at every festival!

Photo by Philin Phlash
COMMUNITY NEWS is Made Possible By Jackson Junge Gallery & Framing,
1389 N. Milw. p: 773-227-7900
Monday-Sat 11AM-8PM; Sun. Noon-5PM

A fun time was most definitely had by all this past Thursday night, at the Jackson Junge Gallery, when Jack Silverstein, a neighborhood writer, had arranged/organized an informal 'Meet-and-Greet with First Ward Ald. 'Proco' Joe Moreno, with the purpose for the gathering being to bring together the community with their alderman in a nonpartisan way, surrounded by art, live music by Eyes Manouche, and more. See photos from the event here, along with post-meet-and-greet stops at Piece's 10th Anniversary Party, where Cheap Trick's Rick Nielsen took to the stage!


Chock full of the latest park, pool hours, camp, yoga, arts fest, and talent show news is the August 2011 Edition of Holstein Happenings.

The Wicker Park Garden Club welcomes volunteers to assist with gardening in the park on Saturday mornings, from 10AM-1PM, through the fall.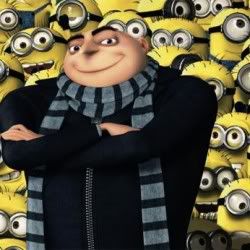 Per IMDb, Despicable Me is about, "When a criminal mastermind uses a trio of orphan girls as pawns for a grand scheme, he finds their love is profoundly changing him for the better." Check it out this Sunday night!
Did you miss this past Monday night's movie in Wicker Park? Have no fear, there's still one final outdoor movie of the summer to catch under the stars... Despicable Me goes down at dusk this Sunday evening in Churchill Park. Read more about it!
Did you miss Wicker Mic in the park this past Friday night? Check out some images and words from Wicker Mic here! The next open mic is slated for Fri. Aug. 26, from 6-9PM.
Online registration began at 8AM this past Mon. Aug. 15 for all Chicago Park District Fall Programs, which run from Sept. 19-Dec. 4. Check out the start dates/fees for classes HERE.
With the school year approaching, the emails about school news are coming in, and we're noticing all kinds of things, like the fact that Roberte Clemente High School is undergoing a renovation, per this sign. If anyone would like to help us cover the ever evolving school scene-- parents, people interested in education happenings welcome-- pop by West on North tonight at 8PM! Following is the latest news from Friends of Pulaski School, which is just five students away from filling its sixth and final PreK half-day tuition-based classroom. Read more HERE.
WPB/Special Service Area #33 is looking for artists to contribute their efforts for The Orange Walls Mural Project. Entry deadline: This Thurs. Aug. 18. Get the RFP.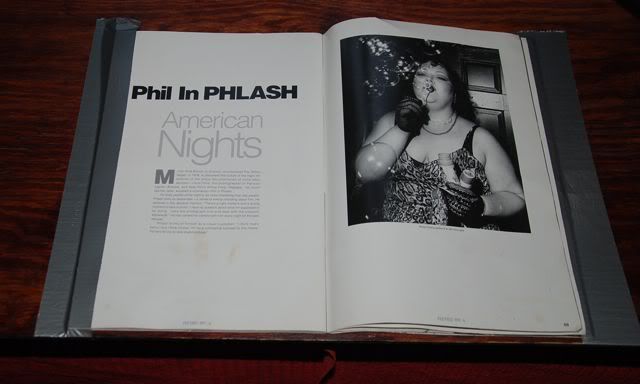 Skewerz was one of the many businesses affected by the ComEd Outages, check out the Philin Phlash gallery at Skewerz!

Last week we shared frustrations expressed by area business owners over the ComEd power outages. While we tried to get a response from ComEd to share with those whose businesses were affected, we failed in that task. According to this TribLocal story, headlined 'Crowd heckles ComEd officials at outage hearing,' 907,000 ComEd customers were without power after the epic July 11 hailstorm, making it the largest outage in the utility company's history.

There's no need to trek to your nearest grocery store for produce in the summertime when you can pop in on a great local market... cue in The Wicker Park's Farmers' Market, 1425 N. Damen. The WPFM occurs every Sunday, 8AM-2PM, through Oct. 30.
Michelle of FOHP and the BAPC is hungry for volunteers, but looking on the bright side!
Friends of Holstein Park are looking for volunteers during the Bucktown Arts Fest, Saturday Aug, 27, and Sunday Aug. 28, as well as the Bucktown Community Organization (BCO), which could also use a few good people to assist with various upcoming events and festivals.
Per this recent email from the BCO, there are a variety of volunteer vacancies available.
Send an email to Michelle to sign up for yourself and a friend. In other news, volunteers are also needed for the upcoming Bucktown Apple Pie Contest.
Visit FOHP to learn more.
Tidbits/Sales/Spaces Etc.
is Sponsored by
THE UPS STORE #3173,
1658 N. Milw.

Open 7 days/week!

Mention 'Pipeline' for savings on your next Next Day Air or Ground shipping order.

This guitar was stolen from Quencher's Saloon

A guitar was stolen from an open mic at Quencher's Saloon. Musician Cat Tragic posted the following on the saloon's Facebook page yesterday: "

Previously mentioned in the pipeline, though just briefly in 'Spaces,' is a Brooklyn, NYC based craft brew arcade, Barcade , which is possibly coming soon to the storefront adjacent to Barry Drugs, at 1366 N Milw. Check out this video interview with Barry of Barry Drugs, made in winter of 2009 by Gary Marr of Hexagram Productions. It includes footage of what Wicker Park looked like back in the day!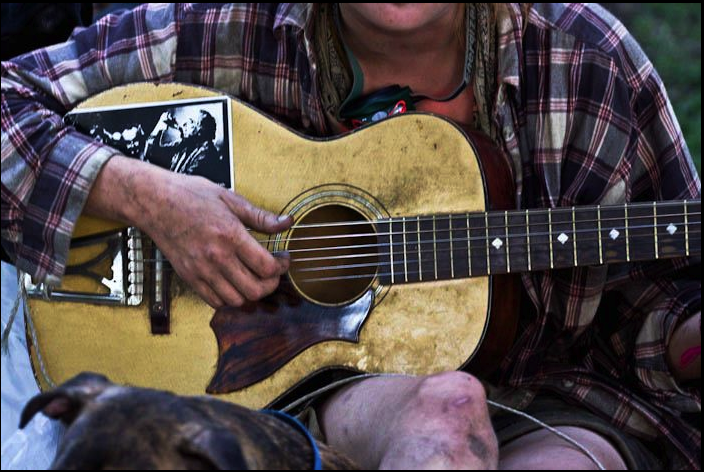 Photo by stephaniebassos.com, who wrote on Facebook, "They've come from everywhere, and haven't showered in months. Some have known each other a while, others for just a day. Self proclaimed "art school drop-outs" that love to travel and take "good care of their dogs." They were super nice people, and passed around a water bottle of boxed wine between them while I photographed." For more photos by Stephanie, click here.

If you've been walking around the neighborhood, you've likely noticed a crew of drifters that have turned Wicker Park into their own personal encampment, with the irony becoming almost too great when The Pipeline encountered the youths hanging out on the sidewalk in front of Aldi Foods, just a few feet away from the 'guerilla encampment of the future' comprised of shipping containers aka the Built Festival.

Earlier in the week, while standing in a line at the library, we overheard one of the youths asking about obtaining a free day pass, which he received, as another youth tried to reach someone they'd lost touch with in Ohio on what looked to be an ancient flip phone, its keys crusted in dirt. Resident Richard Wallace posted a series of photos of the visitors to the "Buck Town" Facebook page, like this one of youths sleeping, captioned "Under the El; Behind Starbucks; Six Corners," which reminded us of this quote by deceased French journalist and Noble Prize winning writer Anatole France: "The law, in its majestic equality, forbids the rich and the poor alike to sleep under bridges, to beg in the streets, and to steal bread." Do you have thoughts on our neighborhood's new visitors to share? Send us a note, we'll share it.

An AT&T Retail storefront- check it out- will be moving into the new complex in the 1600 block of North Milwaukee, just shouting distance from a Verizon, Sprint, and, if we recall correctly, a T-mobile. The neighbor to At&T's left will be Caribou Coffee, just a stone's throw from Six Point's intersection's recently remodeled Starbucks, and just across the way from Buzz Killer Espresso, which we hear through the grapevine is expanding its lease to include the entire building. We guess all of this means that there will be no shortage of phones and coffee pretty soon.

Tipsy Cake, 1944 N. Damen, is now open on North Damen, or getting close to opening, we're not sure. Check out this really cool photo of a "pizza cake," spotted on the bakery's Facebook page.

In other cake and pastry news, Bake now offers an alluring 'Pie of the Week', with both large and individual sizes, and has been known to tweet about giving the final unsold pie away for a song to the tune of $10, if you're lucky enough to get there fast enough!

Division Street's Alliance Bakery & Cafe recently won a cake industry award, displayed in its window, and two friendly clerks whose names we did not catch this past Sunday night were kind enough to point The Pipeline, and our granny cart full of the four bags of clothing rejected by all of the usual buy back players, to a Donation Box. For the record, the nearest donation box is located on the lot next to Milk & Honey- after many blocks walking, we were so happy to see the box that we even snapped a picture!

Exciting news is coming to Division Street for fashionable men and women: Designer Carl Dahlstedt will be opening up a boutique soon called C.Dahlstedt, Made in Chicago, in the retail storefront of 2028 W. Division, across from Paper Doll's newish digs, at 2027 W. Division, which looks like this at night.

Tobaccosville, at 1439 N. Milw., is now open and, for frugal smokers, offering steep introductory discounts on name brand cigarette labels like Winston and Marlboro.

Does your space need an overhaul? Cindy of Interior Minded, a member of the Wicker Park Bucktown Chamber of commerce, recently announced a 30% reduction of her hourly rates for fellow chamber members.

In other discounts-you-can use, Local First Chicago's latest e-news included highlights like a 50% slashing of print advertising rates for local businesses interested in advertising in Mindful Metropolis.

Looking for a new career? It's not everyday that a person sees most of the contact tabs pulled off of a flyer, like this one, spotted on the 2400 block of West North, for Prestige Nails.

THIS NEIGHBORHOOD STORY is SPONSORED by Lubinksi MOVERS, "On the move since 1937!" Call 773-276-2835.
+ No job too big or too small
+ Reliable and Professional
+ Ask for the 'Pipeline Neighbor' Special...
+ Book three hours, get your fourth hour (a $90 value) free, thru Oct. 16, 2011 only.
A piece of the building at 1526 N. Claremont, built in1886, holds steady until the machine takes it down/ Aug. 15, 2011

Around 12:15PM this past Monday, we heard the noise of construction/demolition and realized that the time had come for a building at 1526 N. Claremont to meet its end after an impressive 125-year run in the neighborhood.

The former church school building, which we wrote about here, was retired from use in 1970. Per this letter from pastor Nick of St. Aloysius Parish, the structure was deemed too unsafe for occupancy and thus sacrificed in the name of the church's Time to Grow (TTG) initiative.


Standing alongside us was Rosa Tryba, the church's office manager. Rosa grew up in this neighborhood and worked at the parish for 32 years. Read/see more here.
Last (Community) Darkroom Standing to Host Reception this Friday in Noble Square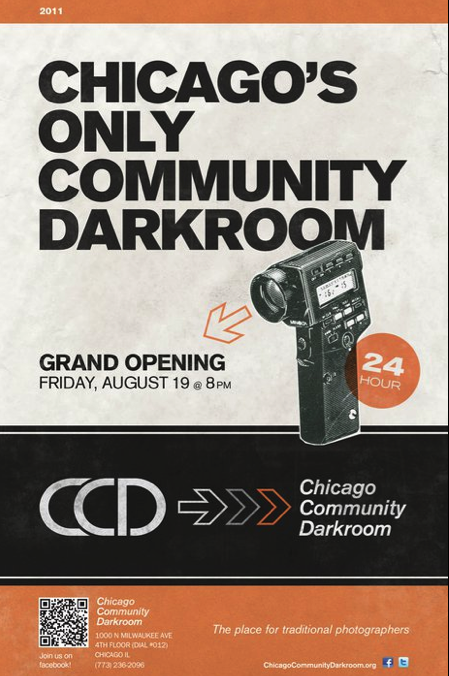 Click on the poster to visit the event's Facebook page

While digital photography has impacted the way we snap and share images, and opened up what was once an expensive craft to the masses, there is something to be said for the age-old adage, "Life's about the journey, not the destination," as it applies to the photographic process, which, for folks like this writer old enough to remember what it was like to sit in a photographer's studio or a newsroom and pore over strips of negatives on a bright, lit-up table, and to smell chemicals from a nearby darkroom, a visit to Suite #408 on the fourth floor of the Multikulti arts complex in nearby Noble Square, 1000 N. Milw., transports a person back to a time when photography, like nearly everything else these days, including publishing, was not an instant-gratification pursuit.


Read/see more.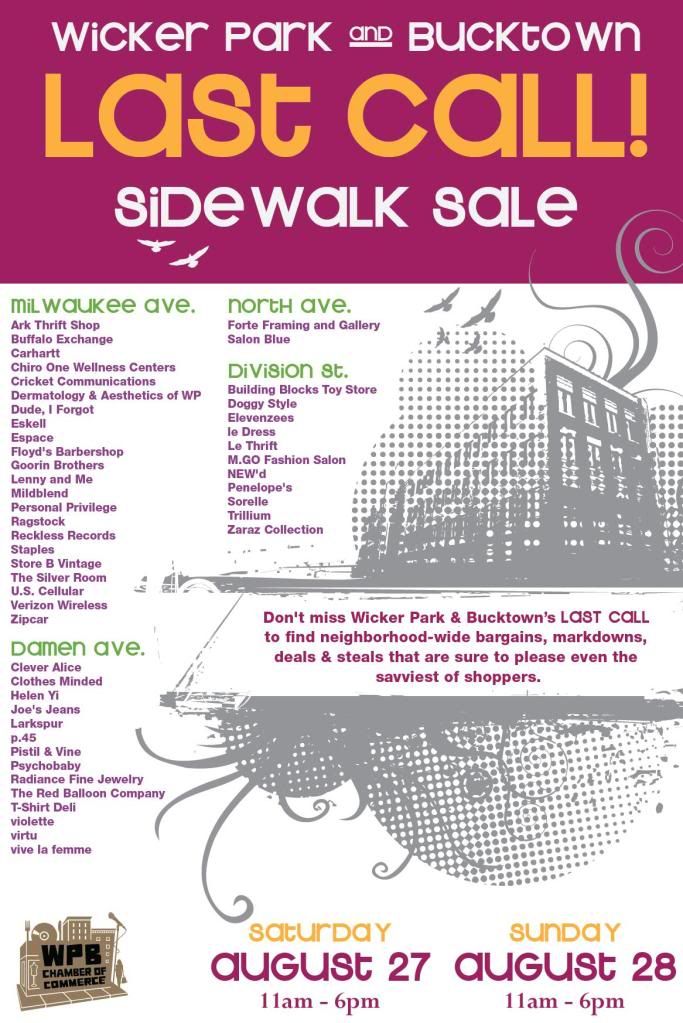 Click on the poster to visit the event's Facebook Page, where stores are categorized by street


THE WEEK AHEAD is sponsored by

the

Wicker Park Bucktown Chamber of Commerce's LAST CALL Sidewalk Sale. The savings will be steep and plentiful at the second installment of this popular weekend long sidewalk sale which includes nearly 50 participating shops, even more than 'the Summer Sizzle Sidewalk Sale,' which took place during this past Wicker Park Fest!

If you are looking to score some major deals on summer fashions, accessories, gifts, products, and services, all while supporting local businesses, this will be the time-- and the place--- to do it, from 11AM-6PM both Saturday and Sunday, Aug. 27-28.

Consult (and RSVP to) the Sidewalk Sale FB event page to see where to shop at, as well as check out 'breaking news' on Last Call updates as they occur!

Wed. Aug. 17
6:30PM: BEAT 1434 CAPS (WPB Library, 1701 N. Milw.)
8PM: Pipeline Writers Meeting, All Welcome! (West on North, 2509 W. North)

Thurs. Aug. 18

If Eye Want's new video, made by Joone Studios, is anything like its storefront displays, attendees at tomorrow's networking event are in for a treat!

3-8PM: Polish Triangle Marketplace (Polish Triangle, Ashland/Div/Milw)
7-9PM:

Business Networking:

The Power of Online Video Content,
(Eye Want, 1431 N. Milw.)
7-10PM:

Storytelling:

Grown Folks Stories (The Silver Room, 1442 N. Milw.)

Fri. Aug. 19
10AM-2PM: 1st Ward Back-to School Health Fair
(WC Fieldhouse, 2367 W. Logan)
5-7PM: Out-of-Site Performances (Polish Triangle)
8PM:

Comedy:

Astronaut Theatre
(Gorilla Tango, 1919 N. Milw.)


8PM: Opening Reception: Chicago Community Darkroom (Multikulti, 1000 N. Milw.)

10:30PM: The Magic Parlour

(Chopin Theatre, 1543 W. Division)

Sat. Aug. 20

10AM-1PM: Volunteer Gardening with WP Garden Club (1500 N. Damen)

2-5PM: Chicago Yo-Yo Club Meet-Up (Cat & Mouse, 2212 W. Armitage)

1-6PM: Vintage Heaven Market Retro Sale (Heaven Gallery, 1550 N. Milw.)

6-10PM: Lecture and Screening: Escape from Sobibor, with survivor Thomas Blatt

Sun. Aug. 21

8AM-2PM: Wicker Park Farmers Market
(Park Grounds)
10AM-3PM: Logan Square Farmers' Market


DUSK (8PM?): Movies-in-the-Park:

Despicable Me (Churchill Park)

Thurs. Aug. 25

6-9PM: Fundraiser: Bucktown Arts Fest Gala Kickoff Party (Jackson Junge)

6--8PM: Business Networking (Accelerated Rehab Center, 2143 W. Division)

6-11PM: ART: Atomic Sketch (Green Eye Lounge, under Western El tracks)

Fri. Aug. 26

5-10PM: St. Helen Carnival 2011 (Augusta Blvd. between Western and Oakley)

6-9PM: Performance: Wicker Mic Open Mic (Park Grounds)

Sat. Aug. 27 & Sun. Aug. 28

11AM-7PM: 26th Annual Bucktown Arts Fest (Senior Citizens Memorial Park)

11AM-6PM: Last Call Summer Sidewalk Sale (Streets of Wicker Park/Bucktown)

Noon-10PM Sat; Noon-9PM Sun: St. Helen Carnival (Augusta Blvd. between Western and Oakley)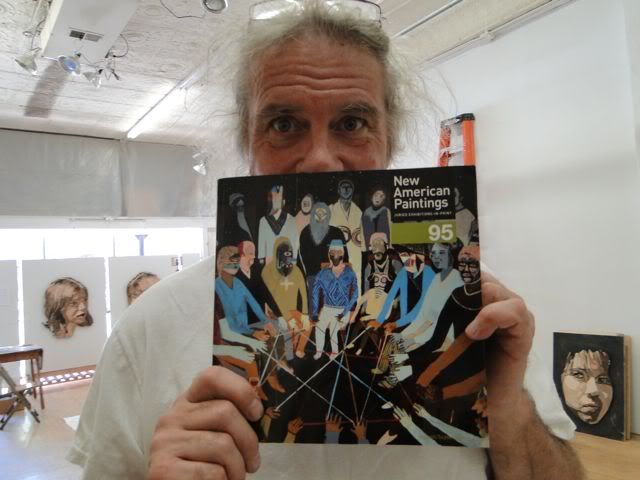 Tom Robinson
Fri. Sept 2
5-9PM: Book Release Party: New American Paintings #95 (Tom Robinson, 2416 W. North)
ART WATCH:
A Year in Humboldt Park (Birchwood Kitchen)
Stephanie Owen (Three Birds Gallery)
Selected works by Charlie B. Thorne (Eye Want's Eyeporium Gallery)
Philin Phlash Retrospective Photo LOVE Gallery (Skewerz)
A cycle-inspired piece by Brian Morgan. There are just a few weeks remaining to check out Morgan's work at Jackson Junge Gallery
NOW Through Aug. 25:
(Jackson Junge Gallery)
NOW Through Aug. 27:
Group Show: Assembly Line Collective
(OhNo!Doom Gallery)
NOW Through Sept. 3:
Don't Think You Can Change Our Evil Ways, How I Learned to Relax and Enjoy Our New Dystopia (Heaven Gallery)
NOW Through Sept. 30
"Convergence," the Works of Chicago's Marc Hauser (Indiana Welcome Center)
PERFORMANCE BEAT:
Many Thanks to Alex Meda of Teatro Luna, who responded to our 'cry for help' this past week! We are excited to work with Alex as well as others performance buffs interested in reviewing shows from time to time, as well as maybe keeping our listings current.
If you are interested in contributing your voice to the pipeline, either through our once weekly e-newsletter, the 24/7 'always open' website, or a possible HOLIDAY BOOKLET, let us know! If you have an event to add to this calendar, let us know as well!



Support Your

Local Independent House Cleaners

! Mention "Pipeline" for

$5 off

Your First Cleaning

!