Meet John Kugler, above. He's worked in the plumbing salvage business for 25 years. He recently produced evidence determined to be sufficient enough for a judge to sentence two graffiti "artists" responsible for 'VTC,' (vandalize the city), 'XTC' (exterminate the city) and 'DTC' (destroy the city) tags sprayed on a half dozen 32nd and 1st ward businesses and residences.
Read More!
Moving on, we can't believe we used "this past season" in referring to the Bucktown Arts Fest in
this overdue dispatch!
It's now-- at least unofficially-- fall. Fun fact: The summer season does not meet its end until the Autumn Equinox, which,
per Wikipedia,
is slated to occur Fri., Sept. 23 at 9:04PM. There's still time to enjoy the remaining days of summer!
Tonight (Wed. Sept. 7) you can snag a free bike light
at Milw/Damen/North intersection
beginning at 7:30PM.
There are 80 complimentary lights available,
per this Red Eye story.
After or during the bike light giveaway, stop by the Wicker Park Fieldhouse, 1425 N. Damen, and hear what the Metropolitan Planning Council has to say about
bringing an express bus network to Ashland and Western avenues
.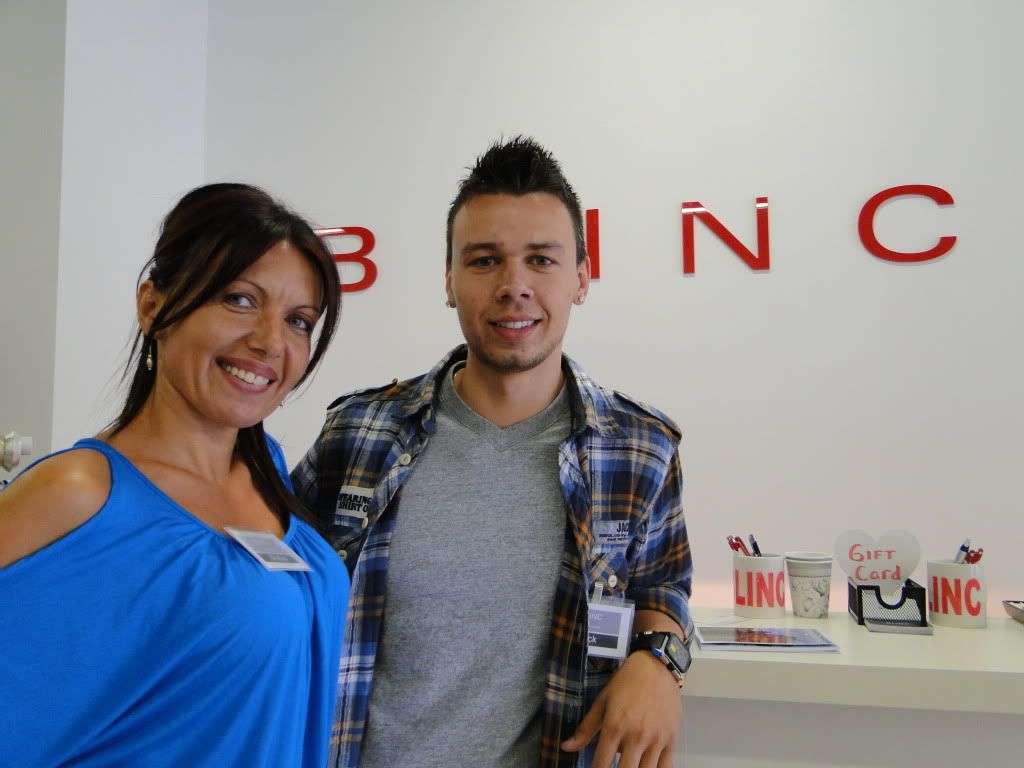 Blinc Boutique is now open at 1843 W. North! And no, that's not a typo, we didn't mean Bling. Blinc stands for Blanka, left, and the initials of her family members, including son, Igor, pictured who will help her run her boutique's second location (Blinc #1 is located in Glenview, IL)
After you've biked around for a few weeks with your new light, enjoying
this weekend's Renegade Craft Fair
and summer nights, you can mark the first day of fall on Sat. the 24th at the
Hideout's Block party,
listening to Mavis Staples sing,
"You are Not Alone," or
take in the wonderment of the Circus at Holstein Park, which, if you haven't done it yet, could really use
your

park-inspired feedback, via this survey.
The Sept. edition of Holstein Happenings, containing information like
a meeting about the Bloomingdale Trail at the Congress Theater tomorrow night
(THURS.) can be read
HERE.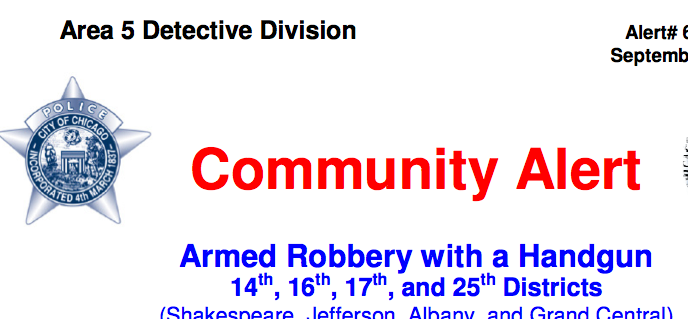 Click to learn more
We weren't planning on doing a newsletter today, but there was a lot happening, like this
Police Area 5 Community Safety Alert i
nvolving a pattern of armed robberies occurring in garages and alleys. Be safe.
In lighter fare, Joe Rubin stopped by Crepe Crave yesterday and
reported on his experience
for a new and occasional column, 'Joe Eats.'
Let us know
if you'd like to read more about food in the 'hood and where Joe's eating at, and we'll try to get him to do more of this eating thing.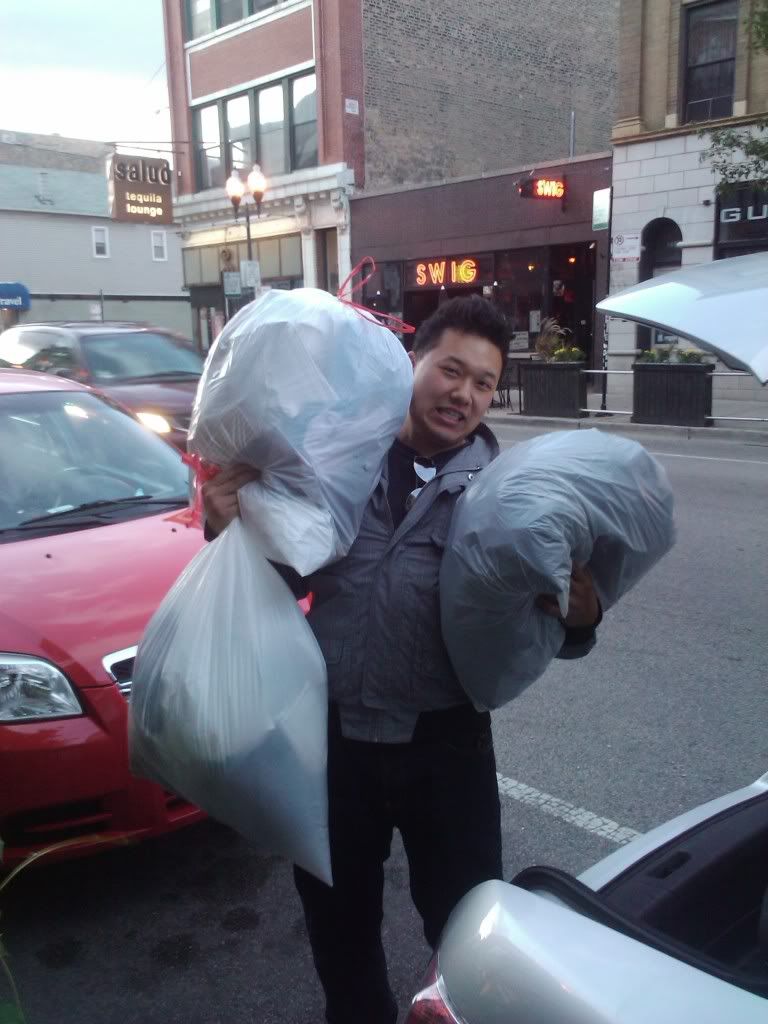 "Excuse me, where can I sell bags of my clothing in Wicker Park?" Check out CeCe and Alisa's story later in the week at chicago-pipeline.com and find out!
Lastly, apologies to
Philin Phlash
, whom we did not get a chance to photo edit just yet, and CeCe, who submitted a story on thrifting in Wicker Park for today's issue. The only reason we haven't "e-published" CeCe's piece is because we wanted to add our two-cents about our favorite local spots in which to thrift, and thus make it a co-writing adventure, so
check our site
later for more news from CeCe as well as images by Philin Phlash. For now, we're just bringing you all we've got
and get back to unpacking, etc.
Thank You for Reading Today's Brief Edition! We didn't want you to labor too much over attempting to read or skim us, either!
Your Pipeline Team
P.S. We ran outta time for Linkypoos, but
Here's the Latest and Greatest News
from Links Sponsor,
Cat & Mouse!
Dungeons and Dragons, Redakai, Settlers of Canan, anyone?