Just Announced

Saturday, April 14th


Japandroids / Herzog
Saturday, June 23rd
Orgone / We The People / Uptowne Buddah
Welcome to the Grog Shop Newsletter!
Your one-stop shop for show announcements, free tickets and the insider info to Cleveland's #1 concert venue.

We are giving away free tickets to our sold out GIRL TALK show tonight! At Jack & The Bear / Leah Lou & The Two Left Shoes! Come to our FREE show tonight and enter in a raffle to win a pair of tickets!

On April 7th, we are hosting a Girl Talk After Party with Smoke Screen, Urbindex & Ghost Noises! Free if 21+ | $5 if under.

This weekend kicks off The Rock & Roll Hall of Fame Induction events! Make sure to check out all of our exciting shows and support the vibrant Cleveland music scene!
Happy Friday! And have a great weekend!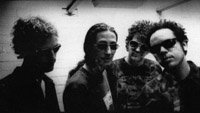 Monday, April 2nd
7:30pm doors | 8:30pm show
with Heaven
Reformed shoegazing legends Swervedriver formed in the mid 80s in Oxford. Their driving, rocky take on the shoegazing sound marked them out from their peers, who notably included fellow Oxford group Ride. Signing to Creation Records the band released some critically acclaimed albums before record company problems set in. A lengthy hiatus was broken by news of a reformation in 2008.
Tuesday, April 3rd
9pm door | 9:30pm show
Everything Is Terrible!
presents DoggieWoggiez! PoochieWoociez!

Those krazed VHS-hunting pupz from Everything Is Terrible! (everyone's favorite found footage chop shoppe) are back with their third inner-eye-opening feature - containing a feat never before attempted in either human or canine history. EIT! asks but a few simple questions: 1) "What if we made a movie composed ENTIRELY out of dog-related found footage?"; 2) 'What if this magickal movie, made up of thousands of other dog movies, was also a remake of Alejandro Jodorowsky's 1973 masterpiece The Holy Mountain?"; and, 3) "What if we went on the road performing an all-new "live in fur" show that picked up where Cirque Du Soleil and The Rock-A-Fire Explosion left off?" Well, let's stop asking dumb rhetorical questions because this never-ending spiral of World-Pup winning, sunglasses-wearing, murder-solving, skateboarding pooches is real! This is it! Are you dog enough to go fetch it? ARFFFFFF!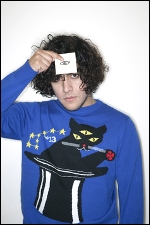 Wednesday, April 4th


7:30pm doors | 8:30pm show

$15
with Friends
An elusive new project from composer Alan Palomo, Neon Indian delivers equal parts synthetic nostalgia, dreampop lullabies, and grinding guitar noise to create something eerier than the sum of its parts. Forged after a hazy winter gathering in Texas, this initial batch of tracks were the result of field recordings, record samples, a collection of bizarre synth sounds. Orbiting around the themes of drug induced heartbreak, weary afternoons, and lost chances, this music provides a lush soundtrack to the deadbeat exploits of teenage ennui.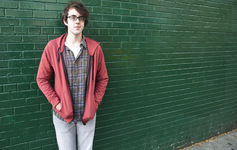 Thursday, April 5th
8pm doors | 9pm show
$8 adv / $10 dos
with A Classic Education / Library Time
It's been a crazy year for Cloud Nothings since they burst onto the music scene last winter. At the time main man Dylan Baldi was eighteen, living at home, and making lo-fi indie rock on a crappy computer in his parent's suburban basement outside Cleveland. For a producer on his 1st album, Dylan chose Baltimore's Chester Gwazda, known for his work with Dan Deacon and Future Islands. Come and welcome Dylan & Cloud Nothings back to Cleveland!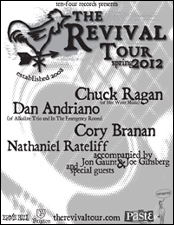 Friday, April 6th
8pm doors | 9pm show
$13 adv | $15 dos
THE REVIVAL TOUR 2012
with Chuck Ragan (of Hot Water Music) / Dan Andriano (of Alkaline Trio and The Emergency Room) / Cory Branan / Nathaniel Rateliff
Folk music was born from a rich tradition of giving and openness-and no one has done more to bring that original spirit back to the genre in recent years than Chuck Ragan has with The Revival Tour. Ragan-who is well-known as both a solo recording and touring artist as well as guitarist/vocalist for the legendary punk act Hot Water Music-conceptualized the idea for the Revival Tour in 2005 along with his wife Jill Ragan, however it didn't come to fruition until 2008 when Ragan hit the road with Avail's Tim Barry, Lucero's Ben Nichols and a cast of revolving guests-including Against Me!'s Tom Gabel-for the tour's inaugural year.
Sunday, April 8th
7:30pm doors | 8:30pm show
$8 adv / $10 dos
w/ Delay / Signals Midwest / The Ground is Lava
Bomb the Music Industry! (commonly abbreviated as BtMI!) is a musical collective originally from Baldwin, Nassau County, New York. They write, produce, record, and distribute all of their music under the leadership of songwriter and producer Jeff Rosenstock, and you can get their albums FREE at quoteunquoterecords.com They are known for their DIY punk ethic, embodied in such actions such as distributing six albums worth of their own material for free on their website, and offering free stencils and paint for fans to create their own T-shirts.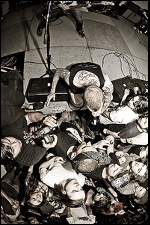 Monday, April 9th

7pm doors | 7:30pm show
$12 adv / $14 dos
Converge

with Loma Prietta / Ringworm / Git Some
Boston metallic hardcore veterans Converge, have been pushing the boundaries of aggressive music since its 1991 inception. Following their 1991 demo, the band contributed to numerous CD compilations, and eventually released their debut LP 'Halo in a Haystack.' It wasn't until Converge released its definitive 1996 release, 'Petitioning the Empty Sky' on Ferret Music, that the band received praise from critics everywhere, and were thrusted to the forefront of the metalcore movement.

Love,
The Grog Shop