(an all female production)
Now through
March 24th
8 PM Friday's & Saturday's,
2 PM Sunday's
Hi-Liners Musical Theater Presents:
Disney's Winnie the Pooh KIDS!
April 19, 20, 21, 26, 27 & 28 at the Burien Annex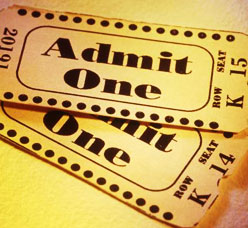 RESOURCE CENTERS
Small Business
Development Center
BURIEN MAKES
Coming in at #3, Burien is featured in
Seattle Magazines
top 15 Happiest Neighborhoods List in the March 2013 edition
National Priorities Project is a national non-profit, non-partisan research organization dedicated to making complex federal budget information transparent and accessible so people can prioritize and influence how their tax dollars are spent. Click the logo above to learn more.
Upcoming Events In Burien
Event Season is in full swing and here are some fun things coming up.
M
arch 20, 2013
Burien Bites TOP CHEF Competition
Time - 4:00 pm - 7:30 pm (Judging at 6 PM)
HomeTask Heaquarters 611 SW 152nd Street Burien, WA 98166
Call: (206) 763-6800
Visit
www.burienbites.com
or for more information contact by email the registration office at
Home Task
Are you a local restaurant and think you have what it takes to make the best dish out of any ingredients in 90 minutes or less? Sign up to be part of the Burien Bites TOP CHEF competition. The event will be held on March 20th, 2013. Expert food critics will judge and rate food on criteria such like taste, appearance, creativity and more.
March 30, 2013
Spring SpEGGtacular
Time - 9:00 am - 11:00 am
Burien Community Center 14700 6th Ave SW., Burien, WA 98166
Visit Event's Website
or Call: 206-988-3700.
Here comes Peter Cottontail hoppin' down the bunny trail, hippity hop, Spring is on its way! Fun for the whole family.
Spring SpEGGtacular includes breakfast (ham, pancakes, fruit, juice, coffee and hot chocolate) starting at 9 a.m. with a live harpist. Following breakfast, children will have the opportunity to participate in arts and crafts, photos, carnival games, and much more. Activites are geared towards children 12 years and under. All tables are set for groups of 8. Please specify who you want at your table at the time of registration. We do our best to accommodate large groups of 9 or more but there are no guarantees. Last year we sold out, so get your tickets early!
Burien Clean Sweep
Time: 8:00 am - 1:00 pm
Burien Fire Station
900 SW 146th Street
Burien, WA 98166
Burien Clean Sweep is a city-wide clean-up morning. Volunteers gather at 8:00 a.m. at the fire station for coffee, juice, donuts, etc. They are then assigned to a team and given gloves, garbage bags, buckets, brooms and safety vests. Volunteers are dispatched to an area of the city to clean up trash. At noon the crews return to the fire station for a hot dog lunch and raffle with prizes donated by area businesses. The event ends at 1:00 p.m. Last year 8.15 tons of garbage were collected.
April 20, 2013
Burien Shred Day
Open to local businesses and residents who want to get papers shredded on the same day as the Burien Clean Sweep. The host encourages donations to a local charity of their choice of $5 or $10
Cove 2 Clover
Please See website for all event dates and times for race and pub crawl
This is like no other race you have run. It is hard; suffering is the name of the game as you climb and climb up the ominously named "Snake Hill". Indeed, it is brutal but at the top of the hill runners are rewarded with the ethereal music of a Highland piper and beautiful views of Puget Sound. When we suffer together, we emerge more united.
For more information on these or any event happening in Burien, contact the Discover Burien office at (206) 433-2882 or by email at info@discoverburien.com
Welcome New Members

New Business Members

Primerica Financial
630 SW 153rd Street


Burien

,

WA

98166
(206)938-4719


Contact: Jeff Gibson
jeffgibson@primerica.com
BubbleZ n BowZ Dog Grooming
1239 SW 151st Street
Burien, WA 98166

(206)380-2693
Contact: Amberlynn Shellard
averon72@ymail.com
Mimi's Crop Circle
152 SW 152nd Street
Burien, WA 98166

(206)838-7659
Contact: Allen Parker
allen@mimscropcircle.com
Salvage Consignment

148 SW 153rd Street
Burien, WA 98166

(206)832-6427
Contact: Roda Mutongwizo
wesalvage2012@gmail.com
Nibret's Wholesome Cuisine
20738 1st Avenue South
Des Moines, WA 98198

(206)218-2833
Contact: Nibret Aga
lovecarepacific@yahoo.com
RD House Real Estate & Property Management
6322 Fauntleroy Way SW
Seattle, WA 98136

(206)728-6063
Contact: Ricky Sadler
RickyD@RD-House.com
Larson Family Medicine & Medical Aesthetics
16233 Sylvester Road
Burien, WA 98166

(206)244-5477
Contact: Sara Titus
info@larsonfamilymedicine.com
March 2013 After Hours Networking
March Discover Burien After Hours will be unlike any other
networking
event you've attended. We've teamed up with an exciting competition Burien TOP CHEF giving you front row access to Burien's premier local
restaurant cook-off to determine who can make the most out of secret ingredients. This is a fun and relaxing networking event so be sure to RSVP by clicking the link below. Space is limited.
Date: March 20th
Time: 5:30 - 7 PM
Location: HomeTask 611 SW 152nd Street Burien, WA 98166
DISCOVER BURIEN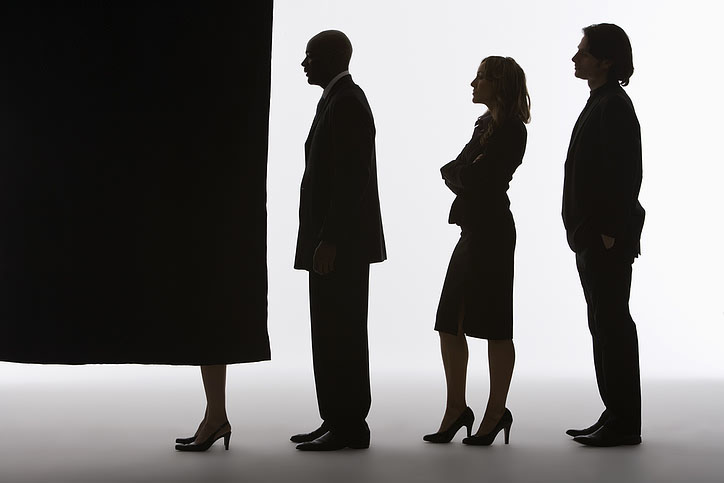 Annual Member Meeting
& Board Elections 2013
Date: Tuesday April 23rd
Time: 5:30 PM
Location: South Gate Masonic Lodge
1004 SW 152nd St Burien, WA 98166
Any member in good standing of the Association has a right to run for a position on the Board of Directors. Such member will need to submit a petition signed by nine members in good standing of the Association more than 20 days in advance of the annual meeting. This year's annual meeting is scheduled for April 23, 2013 the petition must be submitted to the Association's office no later than 5:00 PM, March 26, 2012.
Please click here to email Discover Burien for more information.
Leadership Awards Winners 2013
Photo by Steve Shay, Highline Times
Congratulations to all of the outstanding award winners at the Discover Burien Awards Dinner and Silent Auction. Our Student leader of the year will receive a $500 Scholarship to the college of her choice and our Nonprofit of the year winner raised $2075 through generous donations of attendees of the evenings festivities.
(From left to right)
Student Leader of the Year: Sierra Flanagan, Senior Highline Highschool
Discover Burien Volunteer of the Year: Denise Ferguson
Robinson News "Robbie" Award Recipiant: Lynda Isernio
Clean Sweep Team Member Recognition:
Alestaire Echavia
Nonprofit of the year: Navos
Business Leader of the Year: Scott Schaefer, B-Town Blog/SoKing Media
Get Your Business On The Map
Space Is Limited, Get Featured on the Discover Burien Map
The Discover Burien Map is a community resource meant to reflect all of what Burien has to offer. As a unique reference tool, locals as well as visitors will find it very useful. Some businesses already participating are automotive, financial, medical and professional services as well as shopping & restaurants.
Visitors, new & current residents now can experience the treasure chest for shopping, restaurants and services by referring to this fun & user-friendly resource!

Features:
Business name at location
Interactive website displaying your business

Distributed by Discover Burien
* Local Visitor Information Centers & Chambers of Commerce
* Area Hotels
* Burien businesses
And More!
Secret Shopper Program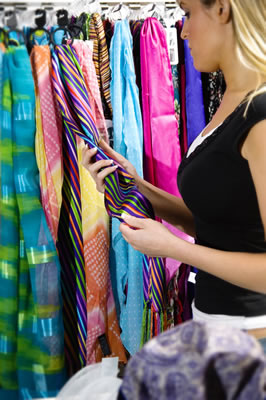 Don't forget the Discover Burien Secret Shopper Program. Have you ever wanted to dive deep into the minds of your customers or considered hiring a mystery shopper company to review your business? Discover Burien is now offering a free program that will provide this service to our
members.
For details on how to participate in this this program, or to become a member, email the Discover Burien office at info@discoverburien.com
Ongoing Business Educational Resources
There are many great free and low cost resources for small businesses and hopeful entrepreneurship to participate.
The SBDC (Small Business Development Center), has been helping small businesses for over 30 years. The Washington Small Business Development Center Network is your resource for expert business advising, management training and market research. SBDC advisors offer one-on-one technical assistance at no charge to make sure you have the information you need to make the decisions that are right for you and your company. They have variety of in-person and online events to help you build and grow your business.
SBDC Resource List HERE
SCORE | Greater Seattle Chapter, can help you in many ways. If you are thinking about starting a business, but don't know where to start, you should make a no-cost appointment with a mentor. If you are a current business owner who is ready to grow,you may wish to take one of our low-cost workshops on management or marketing. If you are a business owner who is not doing well and needs help to survive, call our office immediately to make a no-cost appointment with a counselor. If you are in the process of buying or selling your business, make a no-cost appointment to meet with one of the coaches who has bought or sold his or her own business (or multiple businesses!), or a former broker or lender who has experience handling such transactions.
Register HERE for SCORE Live Webinars
Small Business Administration, Small business is America's most powerful engine of opportunity and economic growth. That's where SBA comes in. SBA offers a variety of programs and support services to help you navigate the issues you face with your initial applications, and resources to help after you open for business.
SBA Online Small Business Training HERE
(All information from each organizations' website)
Make It Social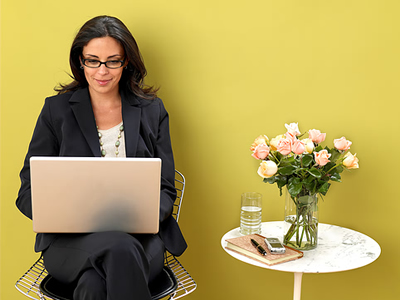 We are now online in more places than ever! As we continue to expand and build these new social media outlets please "follow", "join", "like" and "subscribe" to our different social media channels. Keep an eye out for us on YouTube and Tumblr, coming soon.
Sincerely,


Discover Burien
DISCOVER BURIEN