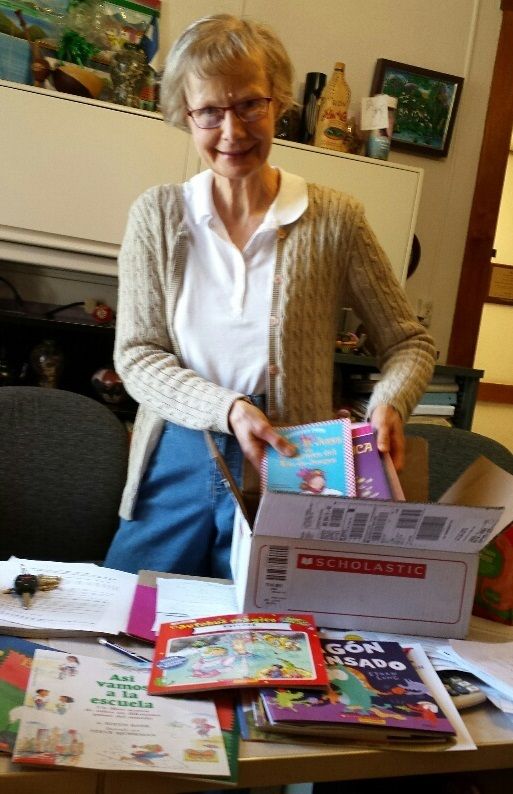 W/NP volunteers come in all varieties, and we are exceedingly thankful for the incredible talents each person so willingly shares. Personal efforts are the key that helps many much needed projects to continue and thrive.
Patty is a prime example. Having extensive professional experience as a librarian, she became involved with our lending library project by purchasing books from a variety of sources and donating them to the W/NP lending library project to help build the collection of books for the lending libraries in Nicaragua. She recently researched the programs available to non-profits through Scholastic Books, and discovered ways to get more books for less money, simply wonderful - thank you Patty and all the people who graciously collect books, donate books or donate funds so we can keep building the book collections!
Patty volunteers with many organizations in our community, in the photo above she was recently honored at the St. Michael's Hospital Volunteer Award event (flower child pic). They say volunteering contributes to a healthier, happier life, and Patty looks radiant so it must be true!