SUBSCRIBE

Follow us on Twitter



The BC Wood staff wishes you all a safe and happy holidays!


If you have not yet been featured in our Spotlight section and would like to be, please email me at

rmann@bcwood.com

or call 604-882-7100. You must be a value-added wood manufacturer in BC; however, you do not have to be a member of BC Wood, or any other association to participate - and it is free of charge!




If you are using Microsoft Outlook to view this email, you may not be able to see all of the images. In this case, you can view the webpage version of this email by clicking on the link at the top of this email "Having trouble viewing this email?

F

eel free to send me news stories that you think our readers would be interested in. You can email them to

rmann@bcwood.com
Promote your Company in the BC Wood Japan Brochure and Showroom
In the New Year, BC Wood will redesign its Japanese language brochure that is used at all trade shows and events in Japan. It is also given out in response to all inquiries and during outreach visits. By being a part of the new brochure, your product samples can also be put on display in the Tokyo showroom for year-around exposure.
Even if you cannot take advantage of our trade show programs by participating directly, our brochure program will get your company in front of a wide cross-section of the Japanese building products industry. If you are interested, please contact Jim Ivanoff at
ivanoff@bcwood.jp
f
or more information.
Industry News
Canadian Forest Service Survey
The Canadian Forest Service in collaboration with the BC Wood Specialties Group survey is conducting a survey to better understand the secondary wood manufacturing sector's challenges and contributions. Participation will contribute to an accurate information base on the structure, performance, and needs of the secondary manufacturing sector. Also, it will assist decision-making on timber supply and access, and investments in marketing, technology transfer, product development, and worker training.
We ask for detailed information on production, employment, wood use, markets, marketing, and constraints to expansion. This information is being collected for the 2016 production year. Our past studies have quantified the sector's importance in producing jobs and value per unit of fibre used and allow us to analyse sector trends since 1990.
Trends in British Columbia secondary manufacturing:
1990

1994

1997

1999

2006

2012

Firms

Sales ($ billions)

Employment

565

1.54

11,660

525

1.93

14,010

683

2.69

14,457

703

2.90

14,410

660

3.15

14,800

547

2.8

12,417
If you wish, you can request an electronic fillable survey by contacting us by email at
nrcan.bcsurvey@canada.ca
. The information collected in the survey will remain strictly confidential and no individual firm information will be shared or reported on.
Industry News
UBC - Part-Time Online Industrial Wood

UBC - Online Certificate in Industrial Wood Finishing

A unique Industry Training Program
FEW SPOTS REMAINING FOR 2018!
Part-time online training program with a one week hands-on practical session.




North America's most comprehensive wood finishing certificate program

.
The certificate program provides participants with a broad understanding of the field of wood finishing. It's designed for individuals who have some general experience in wood finishing and would like to expand their knowledge.
Once completed, learners will have knowledge and experience to do the following:
Understand why finish is applied to wood and how wood properties affect finishing

To be able to identify the best finishing system based on the end use

Trouble-shoot wood finishing problems

Design a safe and efficient finishing facility
This course will provide you with the knowledge and tools to start a finishing business or to improve an existing one.
Starts January 2 to April 7, 2018
One week intensive practical - April 2-6, 2018
Industry News
UBC - CAWP Open House & Co-op Presentation Evening
-
January 25, 2018
The University of British Columbia (UBC) Centre for Advanced Wood Processing (CAWP) will be held on January 25, 2018. The open house event is an opportunity for interested individuals to learn more about the education, training, research and industry assistance programs that go on in our building. In the afternoon we have a few short presentations on topics of interest to the wood products industry community. From 3pm visitors can walk around and view practical demonstrations and exhibits in our machine lab areas, as well as talk to some of our machinery, software and educational partners. In the evening, final-year co-op students in the Wood Products Processing program and other UBC Forestry undergraduate programs describe the projects they completed during their recent co-op work terms. There is ample opportunity in the afternoon and evening to network with manufacturers, suppliers, students, staff and faculty.
Thursday, January 25, 2018
1:00pm-5:00pm - CAWP Open House
6:00pm-9:00pm - Co-op Presentation Evening
Industry News
Kiln Drying Training Program - Essentials of Wood Drying (5 days)
Date:
February 19-23, 2018
Location:
Centre for Advanced Wood Processing, Vancouver, BC
A comprehensive, hands-on introduction to drying technology taught from a practical, real-life perspective and backed with solid explanations into the scientific background of drying.
This highly-regarded workshop discusses the key processes and concepts involved in drying wood. Beginning with wood properties and moisture movement, students become familiar with kiln design considerations, drying schedules and kiln loading considerations. Other topics include drying with air, drying degrade, lumber storage and handling, control systems and power plants.
Please click on the following link for more information and registration: 2018 Agenda
Industry News
StructureCraft Grand Opening Gallery
If you missed the grand opening of the new StructureCraft headquarters in Abbotsford, Tree Frog Creative have got you covered!
Industry News

Terrace House, Vancouver's Most Exclusive Waterfront Condominium, Receives Tallest Approval for Hybrid Wood Structure in North America
Cale Boudreau | EconoTimes
Terrace House, the highly anticipated development by Pritzker Prize-winning architect Shigeru Ban, with its highest point sitting at 232' above ground level, has received official approval to use exposed mass timber in the top 7-storeys of this 19-storey building. The issuance of the Building Permit required approval of an "Alternative Solution" to demonstrate compliance with Vancouver's Building Code, thereby allowing the use of mass timber in the construction of a high-rise building. This approval from the Chief Building Official's Office is significant as Terrace House is the tallest hybrid wood structure approved for construction in North America.
Naughty or Nice: 9 Things Staffers Do To Get Your Booth Noticed (For The Right Reasons)
Sofia Troutman | Skyline Trade Show Tips
No matter how wonderful your exhibit or promotions, if you have booth staffers who are not paying attention you could lose more brand equity and sales than you realize. Yet they can also do simple things to get you more attention than any exhibit ever could. Below are the nine things staffers can do to get you noticed.
1. DRESS FOR THE OCCASION
Your everyday khaki pants and company polo are OK, but are not going to get anyone to take notice. Yet, coordinating your outfit to your brand or booth theme might stop people. Get solid dress shirts using a bright color in your brand, invest in comfy shoes for staffers that match the booth if they are frequent exhibitors, buy them matching vests. Whatever you do make sure they all know that they should be dressed as if they were attending a special occasion... because they are.
2. GET OFF THE SCREEN
If your staffers are on their phones, they are not getting what the face to face time they came for at the show. People will walk right by the booth if they feel the staffer is disinterested. If you don't have the budget to send two staffers to the show so they can take breaks, then explore whether you can get a local employee or hire a crowd gatherer to help the staffer during busy times or cover them for a lunch break. Yet, do use tech wisely with relevant videos, a good lead management app and timely follow up emails after the show.
Specifiers Program - WoodTALKS

®
This is our last Wood Connections article of 2017 and what an amazing year it has been! The Specifiers Program organizing a total of 50 events for industry companies participating in the program; while the vast majority were lunch & learn sessions, the program also assisted in factory tours, group seminars, and the "OneTree" Project and Exhibit at the

Robert Bateman Centre with Live Edge Design

. 2017 also saw another very successful WoodTALKS
®
at the GBM program as well Specifier Workshops in the Pacific Northwest
BC Wood is pleased to announce that the name WoodTALKS
®
has now been registered and will become the exclusive domain of BC Wood for years to come. Beginning in our new fiscal year, the WoodTALKS
®
brand will include all educational sessions including the Specifiers Progam, WoodTALKS
®
at the GBM and our US Specifier Outreach programs.
Our last major event of the year was the "OneTree" Seminar and Workshop which was held in the Robert Bateman Centre in Victoria on December 1st.

For the second time in 3 years, John Lore and his people at Live Edge Design salvaged a 100 year old tree that had to be removed due to its deteriorating condition. 2 years ago, it was a Western Maple; this time around it was a Walnut tree.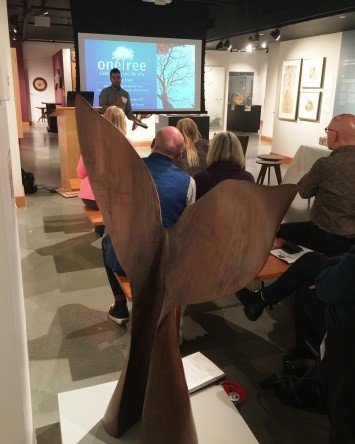 Over 53 companies utilized various parts of the tree to produce amazing products including furniture, cabinetry, sculptures and works of art.- all of which are on exhibit that the Robert Bateman Centre. The piece at the forefront of the picture above is a sculpture of a whale's tail made from this tree. Over 35 architects and designers joined Live Edge Design and BC Wood to learn about some of the great talent in our province as well in a relaxed and fun format, gain a greater understanding of wood and just what constitutes "quality".
To summarize, 2017 has been a very amazing and active year for the program. See you in the New Year!
A few comments, suggestions, and ideas...
Korea Market Update

Housing
Brand
Fair - January 18-21, 201
8
BC Wood will be organizing a pavilion for members at the next Housing Brand Fair from January 18th to 21st at the very convenient COEX Exhibition Facility in Seoul's Gangnam district. The show's strong promotional backing and central location attracts most of the major players in Korea's wood and construction industries. A wide range of products are covered at the show including lumber, millwork, kitchens, furniture, and house packages. Therefore, this show is ideal for a large cross-section of BC Wood members interested in targeting professionals in the Korean construction industry.
On behalf of BC Wood members interested in attending the show, BC Wood's Korean Representative, Mr. JC Lee, has been negotiating with the
show
organizers
to cover some of our members' travel costs for the show.
For more information on this and the show, please contact Jim Ivanoff at ivanoff@bcwood.jp.
BUILDEX Vancouver - Feb 14 & 15, 2018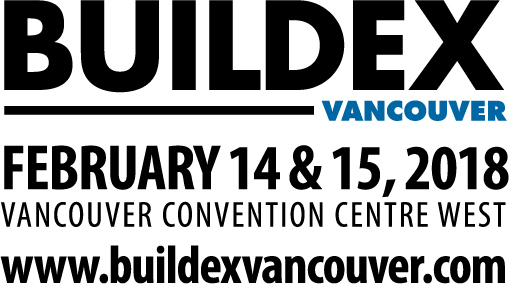 BUILDEX Vancouver is Western Canada's largest tradeshow and conference for the construction, renovation, architecture, interior design, and property management industries. With over 600 exhibits and more than 80 educational seminars, BUILDEX attracts over 14,000 attendees annually.
Join the BC Wood Pavilion. More details will be advised soon.

For more information, please contact Ken Hori at 604-882-7100 or
khori@bcwood.com
.

Japan Market Update

Nikkei Show - March 6-9, 2018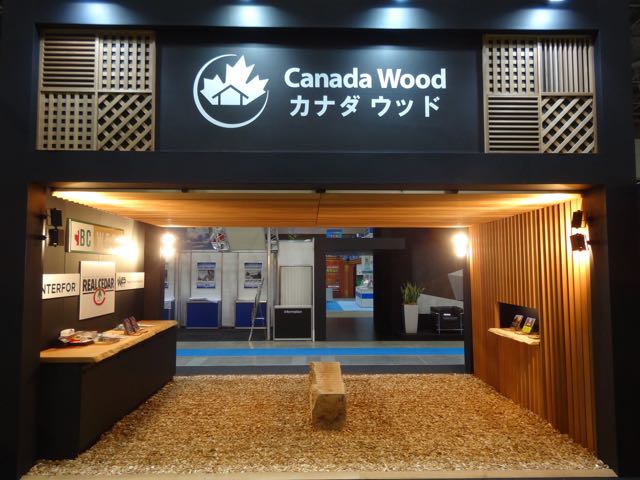 BC Wood will once again be coordinating the Canadian Pavilion at the Nikkei Architectural and Construction Materials Show at Tokyo's Big Sight from March 6th through 9th, 2018. The Nikkei Show is already sold-out, but with BC Wood's longstanding participation in the show, we have been able to secure a pavilion in a prime location on behalf of our members.
The Nikkei Show is the largest show of its kind in Japan and sees over 250,000 industry professionals over the show's four days. The show attracts a great number of architects, but is also well attended by importers, distributors, and both residential and commercial builders. Therefore, the show is a good fit for producers of cabinetry, millwork, house packages including log and timberframe, as well as lumber and reman products.
Spring Cottage Life Show, Toronto -
Mar 23-25, 2018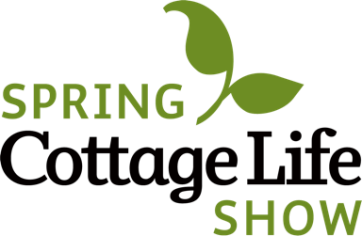 The Spring Cottage Life Show attracts 37,000 visitors and 86% of the attendees own a cottage. These hard-core cottagers arrive at the show with a plan to upgrade, improve, build new, or to buy property, boats, furniture, and accessories. Over 525 exhibitors come together for one great weekend to celebrate and prepare for all things cottage related. Exhibitors include boats, docks, builders, contractors, innovative building products, green solutions, décor, arts and crafts, food and entertainment, and water toys.
For more information and to reserve your space, please contact Ken Hori at 604-882-7100 or
khori@bcwood.com

China Market Update

Interzum Guangzhou - March 28-31, 2018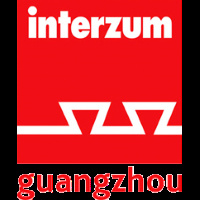 Once again, BC Wood will be exhibiting at Interzum Guangzhou from March 28th to 31st to give members the opportunity to build and expand their businesses in the large Chinese market. This annual event covers every facet of wood furniture and building products manufacturing including both machinery and raw materials. It is said to be the largest woodworking show in Asia. Over 1,100 manufacturers and suppliers are expected to occupy the 130,000-square meter venue with 60,000 visitors expected.
Interzum has been attracting pavilions from Germany, the US, Italy, Turkey, Spain, Sweden, etc over the past ten years covering a wide variety of both softwood and hardwood species. Due to the show's importance to the Chinese woodworking industry, buyers/ importers of all types of wood products visit. Therefore, this show will be of interest to members supplying a wide variety of softwood & hardwood lumber including for uses such as remanufacturing, concrete forming, as well as wood construction.
Marketplace
---
In this se

ction, you can post for free anything from job listings (for employees looking f

or work, and employers looking for new staff), to machinery for sale/wanted, to a request for a particular type of wood or service.

If you would like to include a posting in our Marketplace section, please email me at rmann@bcwood.com

or call 604-882-7100 and ask for Rumin.
Upcoming Events
January 9-11, 2018: International Builders Show, Orlando, USA
January 14-20, 2018: Expo CIHAC, Mexico City, Mexico
January 18-21 2018: Housing Brand Fair, Seoul, Korea
January 26-28, 2018: BIA Hawaii, Honolulu, USA
February 2018: Hotel-Res Expo, Tokyo, Japan
February 14-15, 2018: Buildex Vancouver, Canada
March 6-9, 2018: Nikkei Architectural & Construction Materials Show, Tokyo, Japan
March 23-25, 2018: Spring Cottage Life Show, Mississauga, Canada
March 28-31, 2018: Interzum Guangzhou, China

For a list of all trade and industry events, please visit

Rumin Mann
BC Wood