SUBSCRIBE

Follow us on Twitter





BC Wood staff wishes you a happy and prosperous 2018!


If you have not yet been featured in our Spotlight section and would like to be, please email me at

rmann@bcwood.com

or call 604-882-7100. You must be a value-added wood manufacturer in BC; however, you do not have to be a member of BC Wood, or any other association to participate - and it is free of charge!




If you are using Microsoft Outlook to view this email, you may not be able to see all of the images. In this case, you can view the webpage version of this email by clicking on the link at the top of this email "Having trouble viewing this email?

F

eel free to send me news stories that you think our readers would be interested in. You can email them to

rmann@bcwood.com
Industry News
Canadian Forest Service Survey
The Canadian Forest Service in collaboration with BC Wood is conducting a survey to better understand the secondary wood manufacturing sector's challenges. Participation will contribute to an accurate information base on the structure, performance, and needs of the secondary manufacturing sector. Also, it will assist decision-making on timber supply and access, and investments in marketing, technology transfer, product development, and worker training.
We ask for detailed information on production, employment, wood use, markets, marketing, and constraints to expansion. This information is being collected for the 2016 production year. Our past studies have quantified the sector's importance in producing jobs and value per unit of fibre used and allowed us to analyse sector trends since 1990.
Trends in British Columbia secondary manufacturing:
1990

1994

1997

1999

2006

2012

Firms

Sales ($ billions)

Employment

565

1.54

11,660

525

1.93

14,010

683

2.69

14,457

703

2.90

14,410

660

3.15

14,800

547

2.8

12,417
If you prefer, you can request an electronic survey by contacting us by email at
nrcan.bcsurvey@canada.ca
. The information collected in the survey will remain
strictly confidential
and no individual firm information will be shared or reported on.
Promote your Company in the BC Wood Japan Brochure and Showroom
In the New Year, BC Wood will redesign its Japanese language brochure that is used at all trade shows and events in Japan. It is also given out in response to all inquiries and during outreach visits. By being a part of the new brochure, your product samples can also be put on display in the Tokyo showroom for year-around exposure.
Even if you cannot take advantage of our trade show programs by participating directly, our brochure program will get your company in front of a wide cross-section of the Japanese building products industry. If you are interested, please contact Jim Ivanoff at
ivanoff@bcwood.jp
f
or more information.
Industry News
True Confessions of a Furniture Maker
WL Design Talks are eligible for 1 non-IDCEC hour for IDIBC members.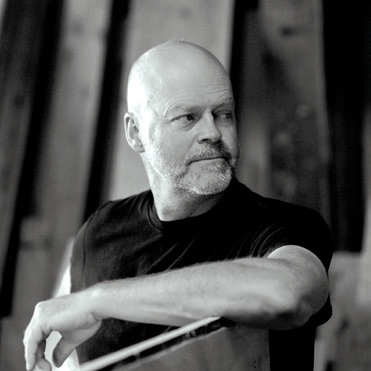 Award-winning designers Toby Barratt, Brent Comber and Kate Duncan join Western Living editorial director Anicka Quin to share their insights on the process of custom design, including expertise around installations, working with other trades, awareness of code and safety issues, and less tangible (but no less important) issues such as social consciousness. Expect some dynamic storytelling!
When: Monday, January 29, 2018
Where: 2876 Rupert St, Vancouver, BC
Wine and canapés will be served.
Parking available; walking distance from Rupert Skytrain Station

Industry News
UBC - CAWP Open House & Co-op Presentation Evening
-
January 25, 2018
The University of British Columbia (UBC) Centre for Advanced Wood Processing (CAWP) will be held on January 25, 2018. The open house event is an opportunity for interested individuals to learn more about the education, training, research and industry assistance programs that go on in our building. In the afternoon we have a few short presentations on topics of interest to the wood products industry community. From 3pm visitors can walk around and view practical demonstrations and exhibits in our machine lab areas, as well as talk to some of our machinery, software and educational partners. In the evening, final-year co-op students in the Wood Products Processing program and other UBC Forestry undergraduate programs describe the projects they completed during their recent co-op work terms. There is ample opportunity in the afternoon and evening to network with manufacturers, suppliers, students, staff and faculty.
Thursday, January 25, 2018
1:00pm-5:00pm - CAWP Open House
6:00pm-9:00pm - Co-op Presentation Evening
Industry News
Kiln Drying Training Program - Essentials of Wood Drying (5 days)
Date:
February 19-23, 2018
Location:
Centre for Advanced Wood Processing, Vancouver, BC
A comprehensive, hands-on introduction to drying technology taught from a practical, real-life perspective and backed with solid explanations into the scientific background of drying.
This highly-regarded workshop discusses the key processes and concepts involved in drying wood. Beginning with wood properties and moisture movement, students become familiar with kiln design considerations, drying schedules and kiln loading considerations. Other topics include drying with air, drying degrade, lumber storage and handling, control systems and power plants.
Please click on the following link for more information and registration: 2018 Agenda
Industry News
WMC Management Skill Training Program
UBC - Online Managements Skill Training Courses
UBC - Centre for Advanced Wood Processing (CAWP) will be offering two "online" courses; Quality Management & Control, and Business Finance & Investment Evaluation. Both these courses will run for 6 weeks starting February 5th to March 19th, 2018. These wood products industry specific courses are designed for owners, managers, supervisors or management tracked employees. These are not academic courses and the skills learned can be applied immediately to the work place. Each part time course is led by a tutor with extensive industry experience.
For more information on the courses, please click on the following link:
Management Skill Training or call Jason Chiu at 604 822-0082.
Industry News

International Sustainable Cities Congress San Jose, Costa Rica - May 17-18, 2018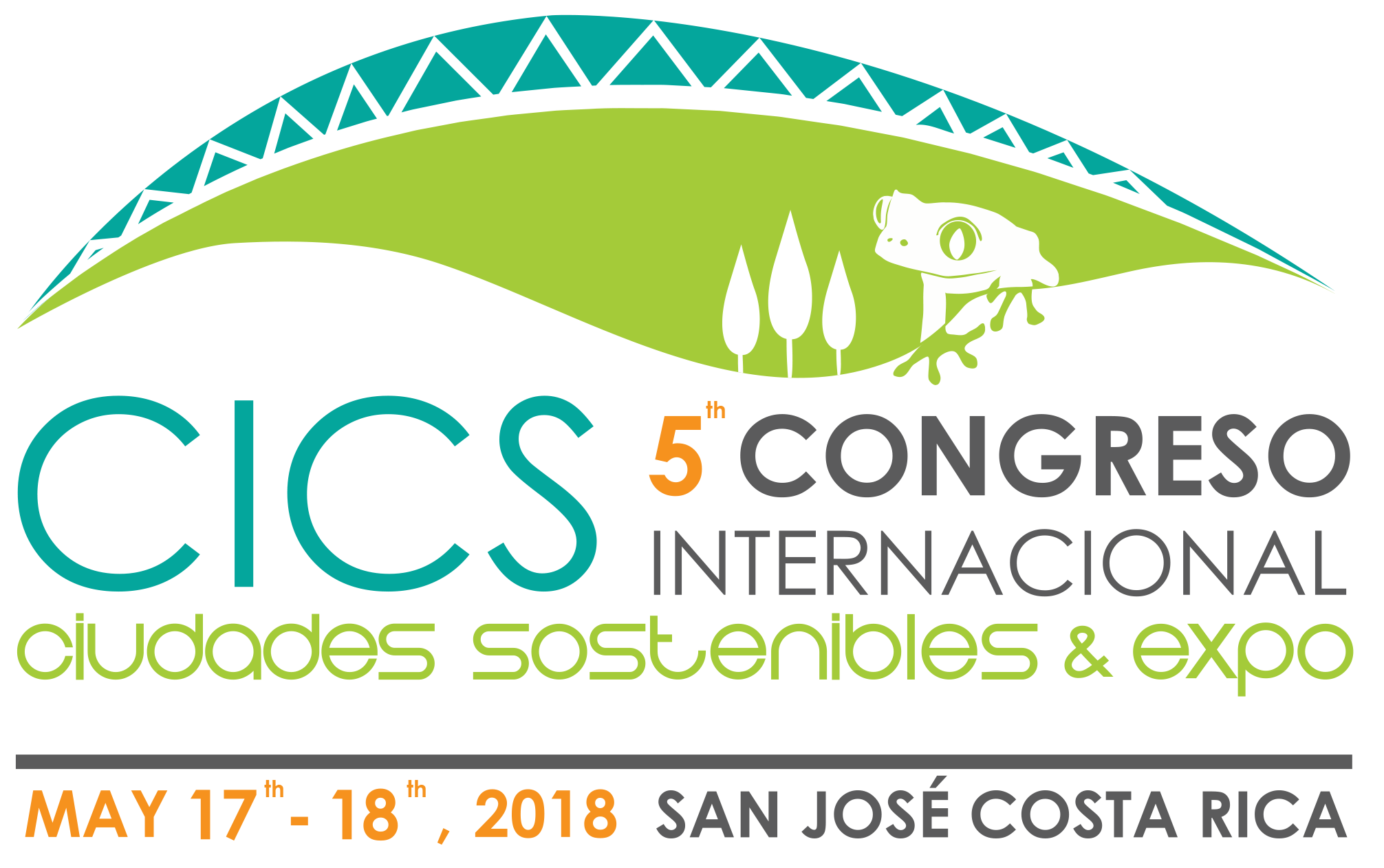 The Green Building Council de Costa Rica (GBCCR) invites you to participate in the green expo: "Expo Edificación Verde" under the framework of the 5th edition of the Sustainable Cities International Conference that will take place on May 17 and 18, 2018 in San Jose, Costa Rica.
Your products can stand out among a distinguished audience that includes leader companies from the construction and
sustainability
sector. Your brand can obtain presence and visibility among nationally and internationally recognized participants and speakers.
For more information, please click here or contact: Ken Hori at khori@bcwood.com
Learning From The Competition
Chad Erickson | Skyline Trade Show Tips
There is a strange irony in exhibiting: even though we are all showing off our marketing expertise in very public ways, we're all obviously tight-lipped when it comes talking about which of our efforts work, and which don't.
So, short of blatantly copying our competitor's
exhibit environments
, how do we learn from them? The answer lies in getting a customer's-eye view of their marketing.
GO AS AN ATTENDEE
Ask exhibitors what they do in their spare time, and none are likely to say "going to trade shows." And yet going to a show as an attendee rather than an exhibitor can give you an entirely different view of how you and your competition are perceived in that environment. Walk the exhibit hall and strike up conversations with other prospects in attendance. Find out whose exhibits they liked, who they bought from, or whom they may do business with in the future. Most importantly: find out why. Ask how competitors' products, services or prices compare to yours. While doing this may seem bold, many people appreciate feeling that their input could shape your company's future offerings.
Spotlight: ScottyWood

ScottyWood is an innovative, North American-based company leading the way in thermal modification. Using a Jartek speciality kiln, and leveraging their unique expertise and ThermoWood technology, ScottyWood is fostering innovation in thermal treatment and manufacturing in British Columbia. Their lumber, primarily Western Hemlock and American White Ash, is sourced from renewable, sustainable North American forests. ThermoWood products are perfect for decking, cladding, flooring, doors and windows, bathrooms, saunas, landscaping, architectural millwork, and more.
Scottywood was established by Scott and Sue Forbes in the Fraser Valley. Scott's family has been in the log business for three generations and he is very knowledgeable when it comes to wood. Originally, he worked with softwoods through manufacturing for the music industry, which brought his attention to the practice of thermal modification in Europe. Scott was taken by the idea and wanted to bring it to North America. This dream became a reality four years ago when he purchased his first kiln and officially established ScottyWood. Scott and Sue have since brought two of their children into the business, continuing the family business practice.
Thermal Modification is a revolution in the development of modified wood products, through a carefully controlled process that dramatically improves the dimensional stability and durability of wood using elevated temperature (>180°C) and steam, without the use of chemicals. The most apparent change created by thermal modification is the darkening of the wood throughout. Wood staining is not required, and the desired colour can be accurately controlled with specialty software. Some species, such as Western Hemlock, can be used to emulate tropical wood species. ThermoWood is ideal for a wide range of exterior and interior applications, especially where high moisture is present.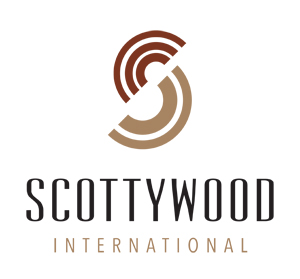 Happy New Year from the Specifiers Program!!
After a few days of everyone getting back in the saddle, 2018 is starting out strong and in January alone, we have six lunch & learn sessions either booked or already delivered. This month we will be holding sessions with Openspace Architecture, Michael Green Architecture, Stantec, Burrows Huggins Architects, Evans Architecture and Integra Architecture. Industry firms that will be participating in the lunch and learn sessions include Scottywood, Daizen Joinery, Kettle River Timberworks, Fire Retardant Coatings Canada and Structurlam Products.
We are also in the process of organizing a conference at UBC scheduled for March 1st. More information on this event will be covered in our Wood next Connections as details will be finalized by then.
Next month yours truly will be playing host to a
PechaKucha program at Buildex. The title of the program is "Iconic Wood Projects". Speakers will include 2 architects and an engineer. It is scheduled for 9:00 AM on February 14th (the first day of Buildex) and lasts for an hour. Details can be found here. I hope many of those who are reading this article and plan to attend Buildex will be able to join us. This is my first attempt at hosting a PechaKucha program so I would welcome your support. I think it will be a fun and informative hour.
A few comments, suggestions, and ideas...
this week coming from the International Builders Show (IBS) in cool, but hurricane free Florida. I often refer to this show as being a bellwether for the general state of the US economy as housing construction is a key component of the economy here.
After three days of the event, it's safe to say that the economy is doing very well indeed. Initial estimates are that over 120,000 Industry folks will participate in IBS and the adjoining Kitchen and Bath Show. The halls were packed with people, meeting with over 1500 exhibitors.
Overall the show was very good, probably the best I have seen since before the downturn of 2008. I will follow up with some of the Building and Wood trends that I noticed in the next issue of Wood Connections. stay tuned.
BUILDEX Vancouver - Feb 14 & 15, 2018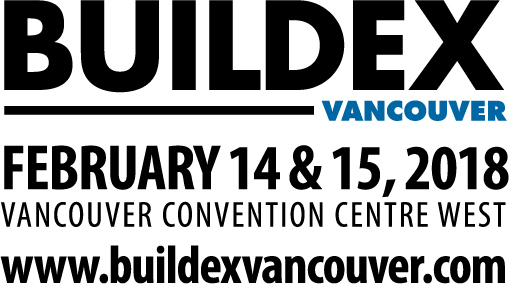 BUILDEX Vancouver is Western Canada's largest tradeshow and conference for the construction, renovation, architecture, interior design, and property management industries. With over 600 exhibits and more than 80 educational seminars, BUILDEX attracts over 14,000 attendees annually.
If you would like to join the BC Wood Pavilion, more details will be advised soon.

To get your name on the list and for more information, please contact Ken Hori at 604-882-7100 or
khori@bcwood.com
.

Spring Cottage Life Show, Toronto -
Mar 23-25, 2018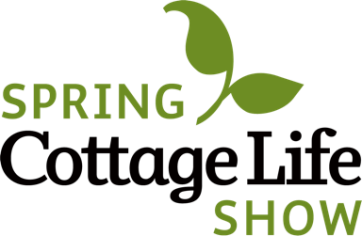 The Spring Cottage Life Show attracts 37,000 visitors and 86% of the attendees own a cottage. These hard-core cottagers arrive at the show with a plan to upgrade, improve, build new, or to buy property, boats, furniture, and accessories. Over 525 exhibitors come together for one great weekend to celebrate and prepare for all things cottage related. Exhibitors include boats, docks, builders, contractors, innovative building products, green solutions and water toys.
For more information and to reserve your space, please contact Ken Hori at 604-882-7100 or
khori@bcwood.com

China Market Update

Interzum Guangzhou - March 28-31, 2018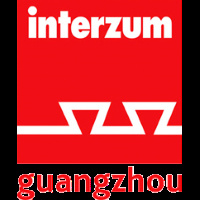 Once again, BC Wood will be exhibiting at Interzum Guangzhou from March 28th to 31st, to give members the opportunity to build and expand their business in the vast Chinese market. This annual event covers every facet of wood furniture and building products manufacturing including both machinery and raw materials. It is said to be the largest woodworking show in Asia. Over 1,100 manufacturers and suppliers are expected to occupy the 130,000-square meter venue with 60,000 visitors expected.
Interzum has been attracting pavilions from Germany, the US, Italy, Turkey, Spain, Sweden, etc over the past ten years, covering a wide variety of both softwood and hardwood species. Due to the show's importance to the Chinese woodworking industry, buyers/ importers of all types of wood products visit. Therefore, this show will be of interest to members supplying a wide variety of softwood & hardwood lumber for uses such as remanufacturing, concrete forming, as well as wood construction.
Marketplace
---
In this se

ction, you can post for free anything from job listings (for employees looking f

or work, and employers looking for new staff), to machinery for sale/wanted, to a request for a particular type of wood or service.

If you would like to include a posting in our Marketplace section, please email me at rmann@bcwood.com

or call 604-882-7100 and ask for Rumin.
Upcoming Events
January 13-20, 2018: Expo CIHAC, Mexico City, Mexico
January 18-21 2018: Housing Brand Fair, Seoul, Korea
January 26-28, 2018: BIA Hawaii, Honolulu, USA
February 2018: Hotel-Res Expo, Tokyo, Japan
February 14-15, 2018: Buildex Vancouver, Canada
March 6-9, 2018: Nikkei Architectural & Construction Materials Show, Tokyo, Japan
March 23-25, 2018: Spring Cottage Life Show, Mississauga, Canada
March 28-31, 2018: Interzum Guangzhou, China

For a list of all trade and industry events, please visit

Rumin Mann
BC Wood