SUBSCRIBE

Follow us on Twitter



If you have not yet been featured in our Spotlight section and would like to be, please email me at
rmann@bcwood.com
or call 604-882-7100. You must be a value-added wood manufacturer in BC; however, you do not have to be a member of BC Wood, or any other association to participate - and it is free of charge!
If you are using Microsoft Outlook to view this email, you may not be able to see all of the images. In this case, you can view the webpage version of this email by clicking on the link at the top of this email "Having trouble viewing this email?
F
eel free to send me news stories that you think our readers would be interested in. You can email them to
rmann@bcwood.com
Industry News
Invitation to Participate in a Questionnaire to Identify Regulatory and Trade Barriers in Canada
The Government of British Columbia would like to hear from B.C. businesses and other stakeholders regarding regulatory barriers in Canadian jurisdictions, which hinder their opportunity to do business or work across Canada.
The new Canadian Free Trade Agreement, which came into effect on July 1, 2017:
Aims to reduce and eliminate, to the extent possible, barriers to the free movement of persons, goods, services and investments within Canada, and

Establishes a Regulatory Reconciliation and Cooperation Table (RCT) to address regulatory measures that are compliant with the Agreement but that stakeholders may experience as a barrier when doing business across federal, provincial and territorial jurisdictions.
A regulatory barrier can take many forms, such as differing testing or certification requirements, or technical standards; differing trucking, shipping or transportation requirements; and differing product labelling, or sizing/packaging requirements.
Each government is responsible for identifying which specific regulatory measures it wishes to bring forward to the RCT on behalf of its stakeholders.

Discover New Resources for Building with Wood
B.C.'s wood products sector continues to experience rapid innovation as new, locally-developed products and building solutions have expanded the possibilities for wood in structural and finishing applications.
Highlighting the latest trends and topics,
Wood Innovates BC
is a new platform that
profiles and connects the latest B.C. expertise, wood design resources, networking events and workshops, to encourage exchange on technological developments, research, building and manufacturing efficiencies and design innovations.
Explore the platform and other
naturally:wood
resources brought to you by Forestry Innovation Investment, the Government of B.C.'s market development agency for forest products.
Promote your Company in the BC Wood Japan Brochure and Showroom
In the New Year, BC Wood will redesign its Japanese language brochure that is used at all trade shows and events in Japan. It is also given out in response to all inquiries and during outreach visits. By being a part of the new brochure, your product samples can also be put on display in the Tokyo showroom for year-around exposure.
Even if you cannot take advantage of our trade show programs by participating directly, our brochure program will get your company in front of a wide cross-section of the Japanese building products industry. If you are interested, please contact Jim Ivanoff at
ivanoff@bcwood.jp
f
or more information.
Industry News
Carbon/ Life Cycle Analysis Workshop -

Approved for 6.5 AIBC Core LU's
Monday, March 5, 2018 - University of Victoria
Tuesday March 6, 2018 - University of British Columbia
As building performance and energy efficiency increases for new buildings, greater awareness is being paid to the life cycle impacts of the materials and systems which comprise the building structure. Life Cycle Analysis (LCA) has been recognized in most major green building rating systems as an important tool to evaluate and reduce the embodied impacts of construction, including transportation of materials.
In addition, global recognition of the impact of carbon emissions has led to global, national, provincial and regional regulations being enacted to measure, regulate and reduce both operational and embodied carbon emissions. Indeed, the City of Vancouver now requires embodied carbon impacts be reported for all rezoning and Vancouver Affordable Housing Authority projects.
Industry News
2018 Wood Design Awards in BC
Monday, February 26, 2018
-

Vancouver Convention Centre - West
Time: 4:30 pm Registration | 5:00 pm Reception | 6:30 pm Dinner & Awards
Registration: PURCHASE YOUR TICKETS NOW
**NOTE: nominees receive 2 complimentary tickets!**
T ickets : Early Bird until February 6th $129. - Regular $149.
Tables: Early Bird (Table of 10) - $1161. - Regular $1341.

Get your tickets early to this sell-out event and join us to celebrate the 2018 Wood Design Awards' nominees! This highly anticipated evening begins with a reception where you can mingle with innovators in wood building & design and BC's wood industry leaders. View the project story boards of all the nominees; visit with colleagues and enjoy the background music of a local jazz ensemble. Nominees and guests will then be seated for dinner and the 2018 Wood Design Awards ceremony.
Industry News
Canadian Forest Service Survey
The Canadian Forest Service in collaboration with BC Wood is conducting a survey to better understand the secondary wood manufacturing sector's challenges. Participation will contribute to an accurate information base on the structure, performance, and needs of the secondary manufacturing sector. Also, it will assist decision-making on timber supply and access, and investments in marketing, technology transfer, product development, and worker training.
We ask for detailed information on production, employment, wood use, markets, marketing, and constraints to expansion. This information is being collected for the 2016 production year. Our past studies have quantified the sector's importance in producing jobs and value per unit of fibre used and allowed us to analyse sector trends since 1990.
Trends in British Columbia secondary manufacturing:
1990

1994

1997

1999

2006

2012

Firms

Sales ($ billions)

Employment

565

1.54

11,660

525

1.93

14,010

683

2.69

14,457

703

2.90

14,410

660

3.15

14,800

547

2.8

12,417
If you prefer, you can request an electronic survey by contacting us by email at
nrcan.bcsurvey@canada.ca
. The information collected in the survey will remain
strictly confidential
and no individual firm information will be shared or reported on.
Industry News
Webcast: NAFTA - Where are we heading? Do we need a plan B?
Date:
Thursday, February 1, 2018
Will 2018 be the year of NAFTA? The next round of NAFTA talks are taking place in Montreal from January 23 to January 29, with little progress reported in the first five rounds and amid increasing concerns that the Trump administration may be ready to trigger Article 2205 and pull the U.S. out of NAFTA.
Please join us on February 1st for an in-depth discussion around the latest developments in the negotiations and what it may mean for your business. We will discuss any progress being made on key issues, in addition to examining opportunities for your business.
Hosting the webcast will be Bob Sacco, GTA Trade & Customs Leader at KPMG in Canada. He will be joined by Joy Nott, President of the Canadian Importers and Exporters Association and Lawrence L. Herman, Counsel, International Trade & Investment, Public Policy and Government Relations at Herman & Associates. Larry Herman is on the Deputy Ministers' NAFTA Advisory committee and will have the inside track on the NAFTA negotiations. His comments will be relevant and timely. Russell Crawford, NAFTA Services Leader for KPMG Canada, will also be joining us.
Industry News
Kiln Drying Training Program - Essentials of Wood Drying (5 days)
Date:
February 19-23, 2018
Location:
Centre for Advanced Wood Processing, Vancouver, BC
A comprehensive, hands-on introduction to drying technology taught from a practical, real-life perspective and backed with solid explanations into the scientific background of drying.
This highly-regarded workshop discusses the key processes and concepts involved in drying wood. Beginning with wood properties and moisture movement, students become familiar with kiln design considerations, drying schedules and kiln loading considerations. Other topics include drying with air, drying degrade, lumber storage and handling, control systems and power plants.
Please click on the following link for more information and registration: 2018 Agenda
Industry News
WMC Management Skill Training Program
February 5 - March 19, 2018
UBC - Centre for Advanced Wood Processing (CAWP)
will be offering two "online" courses; Quality Management & Control, and Business Finance & Investment Evaluation.
Both these courses will run for 6 weeks starting February 5th to March 19th, 2018. These wood products industry specific courses are designed for owners, managers, supervisors or management tracked employees. These are not academic courses and the skills learned can be applied immediately to the work place. Each part time course is led by a tutor with extensive industry experience.
For more information on the courses, please click on the following link:
Management Skill Training or call Jason Chiu at 604 822-0082.
Industry News

Guatemala city

-

April 19 - 22, 2019
The Trade Commissioner Service in Guatemala invites Canadian companies in the wood and building sector to participate in the largest Construction Fair to take place in Guatemala city from April 19 - 22, 2019 Construfer.
Canadian companies interested in exploring opportunities in this market and promoting products and services can participate by: 1. Sending Catalogues to the Embassy of Canada in Guatemala 2. Obtain stand space 3. Provide a technical workshop on Canadian technology, products or services (preferably in Spanish).
For additional information, please contact Jennifer Chac

ón

, Trade Commissioner responsible for Building and Clean Technologies Sector
Industry News

International Sustainable Cities Congress San Jose, Costa Rica - May 17-18, 2018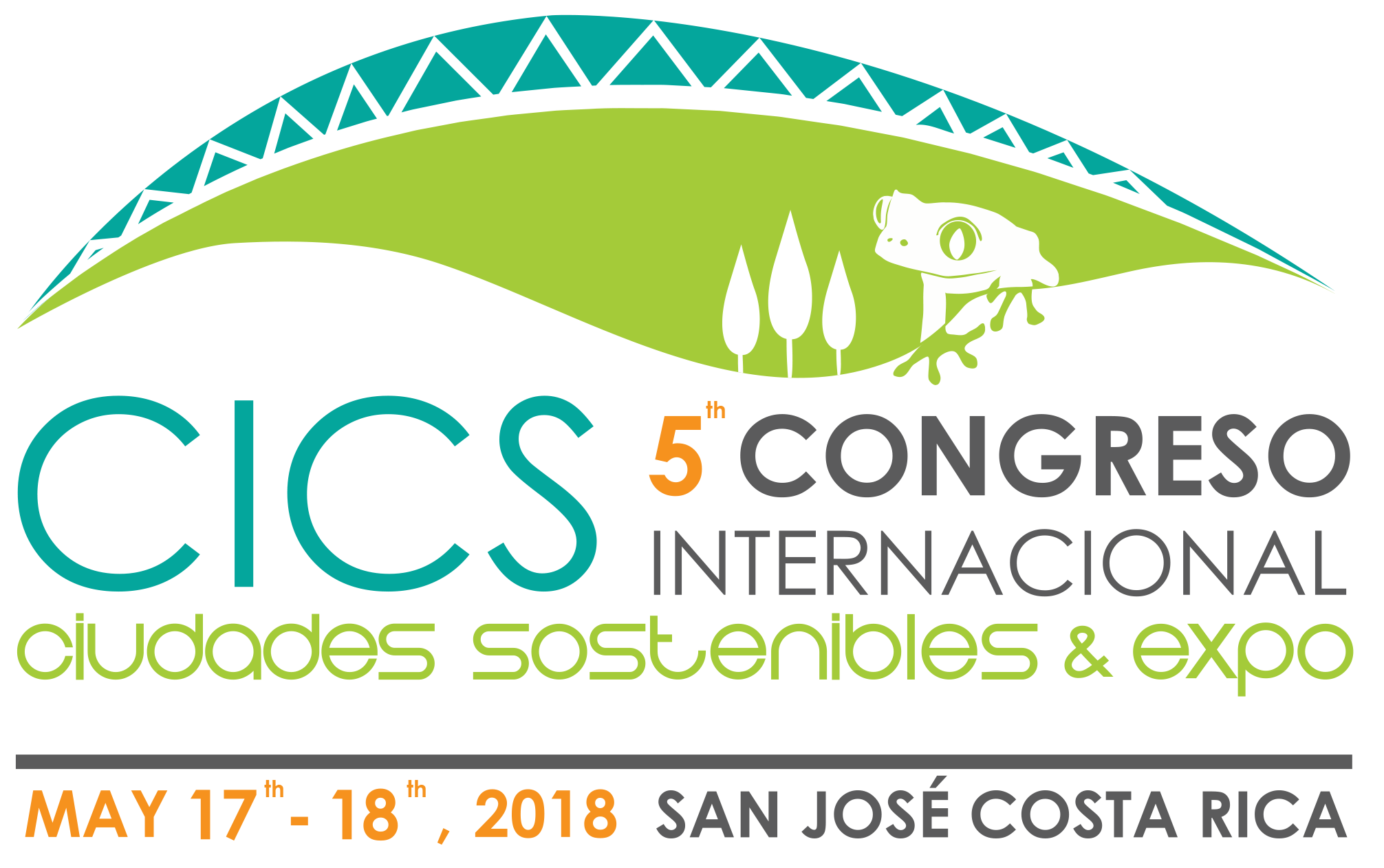 The Green Building Council de Costa Rica (GBCCR) invites you to participate in the green expo: "Expo Edificación Verde" under the framework of the 5th edition of the Sustainable Cities International Conference that will take place on May 17 and 18, 2018 in San Jose, Costa Rica.
Your products can stand out among a distinguished audience that includes leader companies from the construction and
sustainability
sector. Your brand can obtain presence and visibility among nationally and internationally recognized participants and speakers.
For more information, please click here or contact: Ken Hori at khori@bcwood.com
6 Steps To Mastering Lead Management
Most exhibitors have replaced the old "business card fishbowls" with badge scanners and software. But far too many exhibitors are still merely collecting as many cold prospects as possible and handing them over to sales. That approach can make the follow-up sales efforts overwhelming. Using the following six lead management steps will ensure your lead generation efforts identify the quality leads.
STEP 1: DEFINE GOOD LEADS BEFORE THE SHOW
Before each show, decide what constitutes a qualified trade show lead. These qualities might remain the same throughout your sales year, or they may change depending on the shows you attend and the products or service lines you feature. Once these definitions are established, set up your questions and database to effectively identify and capture the information.
STEP 2: QUALIFY ON THE FLOOR
In-booth qualification criteria typically needs to be broad. Initial discussions should be very welcoming; asking too many questions about budget or purchase timing can be off-putting to attendees who just want to learn about your company. Since your exhibit staff will be meeting and greeting many attendees, they won't always have time to get into in-depth discussions with everyone who enters the booth. Nevertheless, train your staff to identify and record the attendee's reason for attending. Assign a dedicated staff person to sort the leads, separating the buyers from the browsers. You likely won't need to send your sales team leads for students, spouses, or other show attendees who aren't part of your target demographic.
Spotlight: T.L. Timber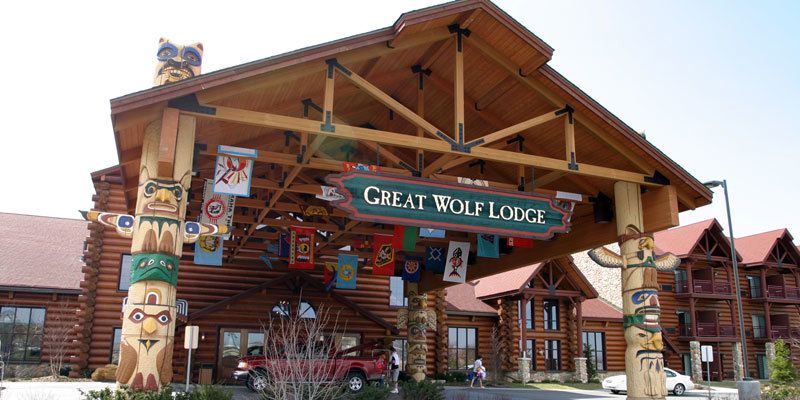 T.L. Timber Ltd., established in 1996, is a family owned and operated producer of milled log and timber homes, supplying log packages for custom residential and commercial projects. Their work can be seen across the US and Canada, in projects such as Bass Pro Shop in Las Vegas, Cabela's, and several Great Wolf Lodge Hotels & waterparks
. They primarily use top-quality dry Spruce and Lodgepole Pine timber that has been salvaged after natural occurrences such as the pine beetle epidemic or forest fires.
When T.L. Timber's Operation Manager, Clayton Hillman, was younger, he worked for his father's logging company (Lusted Logging Ltd. -where his brother and son still work!). During his time in the logging industry, the family noticed the amount of wasted timber from natural occurrences that was being left in the forest. After going up north to work in the oil industry, Clayton came back and helped his family start a sawmill to better utilize this salvaged dry-wood, initially to create semi-finished timber products for US based companies. Soon they invested in more equipment and moved further into value-added sector of milled log homes. T.L. is situated on land originally owned by his grandparents in the South Okanagan/Similkameen, conveniently close to the US border. Within the first 10 years, the company grew from 2 to 16 employees, many of whom are still working for the company.
T.L. Timber is recognized by builders and dealers for having the "long log advantage", as they can supply timbers and/or milled logs up to 65 feet! In addition, they boast a wide variety of milled log profiles. For more information on the company, please see their website at
tltimber.com
, or connect with them on
linkedin
,
facebook
, and
twitter
.

Japanese Inbound Visitors Shatter Record in 2017
The number of visitors to Japan continues to soar. While the government originally set a target of 20 million annual visitors for the 2020 Olympic Games, that goal was basically met in 2015 and a new target of 40 million was set last year. The fact that almost 29 million people came to Japan in 2017, up 19.3% over 2016, confirms that 40 million is attainable. There is already talk about targeting 60 million visitors in the long-term.
At a recent press conference, Land, Infrastructure, Transport, and Tourism Minister, Keiichi Ishii, credited last year's growth to more flights to South Korea and other Asian countries, more cruise ships from China, as well as relaxed visa requirements for Russians. Going forward, Ishii suggested that the focus should be on increasing tourists from Europe and North America while also encouraging repeat visitors.
Inbound tourism to Japan is already irreversibly altering Japan's hospitality industry with new facilities being built around the country. The tremendous growth in visitors has attracted the attention of foreign hotel chains over the past few years. Recently, Hyatt Hotels announced plans to open 10 properties in Japan by 2020 while the Marriott Group said that it will bring its W brand to Japan for the first time with a new hotel in central Osaka. In an interview with the Nikkei Newspaper, Craig Smith, who is the president of Marriott Asia Pacific, was reported as saying that the true benefit of the 2020 Games will be in establishing long-term demand for inbound tourism to Japan.
However, travelers are no longer only staying in major urban destinations such as Tokyo and Kyoto. More and more are venturing out to rural and resort areas. Hilton will be arriving in Nagano's Karuizawa resort while InterContinental Hotels will open a property in Hakone near Mt Fuji. In addition to the famous foreign brands, there are many smaller developers working on hotel/resort projects across Japan.
BC Wood has been working with the Japanese resort market for many, many years, but we are further increasing our efforts in this area to find more opportunities for members. As a result, we will for the first time be exhibiting on behalf of the industry at the hospitality industry HoteResu Show in February. We are also planning greater collaboration with Japan's commercial design community for next fiscal year. Please contact me, Jim Ivanoff at ivanoff@bcwood.jp for more information on how your company can get directly involved in this exciting time in Japan.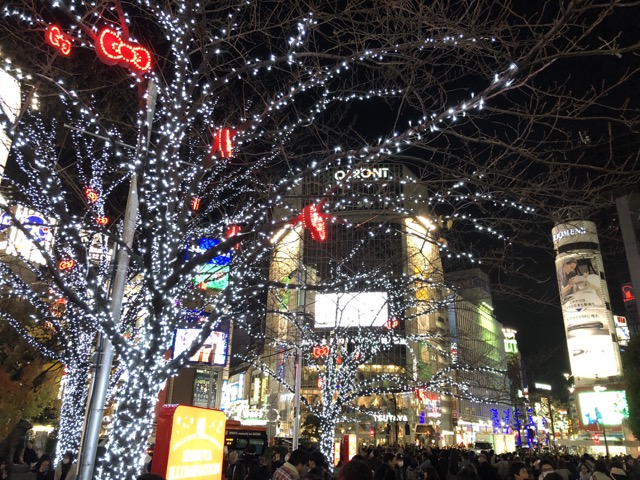 Spring Cottage Life Show,
Mississauga
-
March 23-25, 2018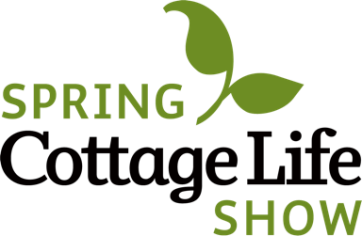 The Spring Cottage Life Show attracts 37,000 visitors and 86% of the attendees own a cottage. These hard-core cottagers arrive at the show with a plan to upgrade, improve, build new, or buy property, boats, furniture, and accessories. Over 525 exhibitors come together for one great weekend to celebrate and prepare for all things cottage related. Exhibitors include boats, docks, builders, contractors, innovative building products suppliers, green solutions and water toys.
For more information and to reserve your space, please contact Ken Hori at 604-882-7100 or
khori@bcwood.com

China Market Update

Interzum Guangzhou - March 28-31, 2018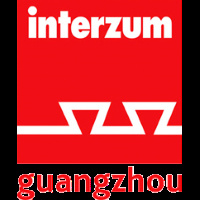 Once again, BC Wood will be exhibiting at Interzum Guangzhou from March 28th to 31st, to give members the opportunity to build and expand their business in the vast Chinese market. This annual event covers every facet of wood furniture and building products manufacturing including both machinery and raw materials. It is said to be the largest woodworking show in Asia. Over 1,100 manufacturers and suppliers are expected to occupy the 130,000-square meter venue with 60,000 visitors expected.
Interzum has been attracting pavilions from Germany, the US, Italy, Turkey, Spain, Sweden, etc over the past ten years, covering a wide variety of both softwood and hardwood species. Due to the show's importance to the Chinese woodworking industry, buyers/ importers of all types of wood products visit. Therefore, this show will be of interest to members supplying a wide variety of softwood & hardwood lumber for uses such as remanufacturing, concrete forming, as well as wood construction.
Marketplace
Fantastic Opportunity to Join UBC Centre for Advanced Wood Processing (CAWP)!
UBC CAWP is looking for an Industry Liaison to manage major curriculum development and training for industry projects. The candidate will also be responsible for planning, development assessment and delivery of a diverse range of industry educational and outreach activities.
For more information, please visit:
Deadline to
apply is February 8th, 2018.
---
In this se

ction, you can post for free anything from job listings (for employees looking f

or work, and employers looking for new staff), to machinery for sale/wanted, to a request for a particular type of wood or service.

If you would like to include a posting in our Marketplace section, please email me at rmann@bcwood.com

or call 604-882-7100 and ask for Rumin.
Upcoming Events
February 14-15, 2018: Buildex Vancouver, Canada
March 6-9, 2018: Nikkei Architectural & Construction Materials Show, Tokyo, Japan
March 23-25, 2018: Spring Cottage Life Show, Mississauga, Canada
March 28-31, 2018: Interzum Guangzhou, China

For a list of all trade and industry events, please visit

Rumin Mann
BC Wood