SUBSCRIBE

Keep up-to-date
with BC Wood




If you have not yet been featured in our Spotlight section and would like to be, please email me at
rmann@bcwood.com
or call 604-882-7100. You must be a value-added wood manufacturer in BC; however, you do not have to be a member of BC Wood, or any other association to participate - and it is free of charge!
If you are using Microsoft Outlook to view this email, you may not be able to see all of the images. In this case, you can view the webpage version of this email by clicking on the link at the top of this email "Having trouble viewing this email?
F
eel free to send me news stories that you think our readers would be interested in. You can email them to
rmann@bcwood.com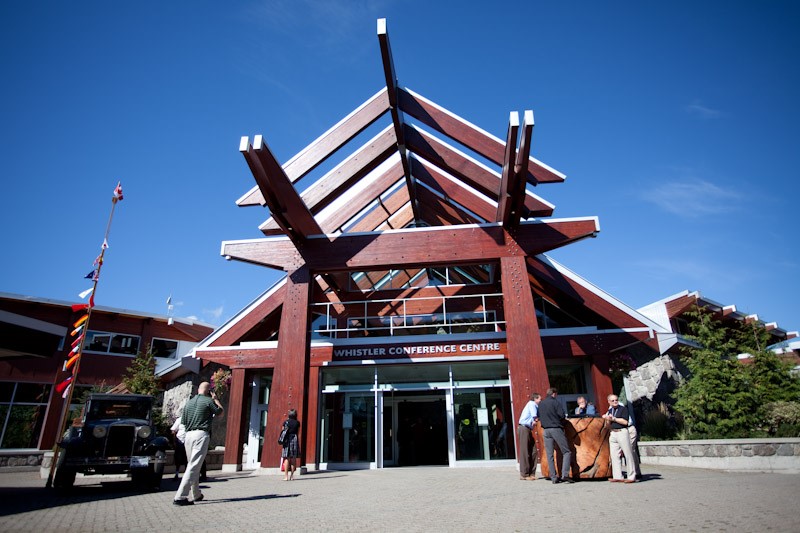 BC Wood Specialties Group 2018 Annual General Meeting
9:30 - 10:15 AM, Thursday, September 6th, 2018
Whistler Conference Centre
BC Wood will be holding its' 2018 Annual General Meeting on Thursday, September 6th, 9:30 AM at the Whistler Conference Centre in Whistler, British Columbia. All BC Wood members are encouraged to attend.
To register or for more information, please contact me directly at bhawrysh@bcwood.com or by phone at 604-882-7100 (toll free 1-877-422-9663). We look forward to seeing you in scenic Whistler, BC for BC Wood's Annual General Meeting on September 6th, 2018.
Chuck Chiang | BIV
Despite the housing boom in the United States in the last few years driving exports of B.C. wood products below the 49th parallel, Asia remains a crucial market for a local industry constantly seeking to diversify its global market presence.
That's the view of several industry officials who have highlighted continued potential in expanding large existing markets like China and Japan, as well as new regions that may develop an appetite for B.C. lumber, such as South Korea, Southeast Asia and India.
"We've spent a ton of our time and energy looking at diversifying our market," said
Susan Yurkovich
, president and CEO of the
BC Council of Forest Industries
(COFI). "I was in the industry in the 1990s, and we probably spent about 85% of our production efforts at the company I was working at to the United States. Now, that's down to about 50%, with about 30% going offshore and 20% staying in Canada. It's highly difficult to be dependent on one market.... We will continue to be a major supplier to the U.S. market, but diversification is important given the trying circumstances of dealing with the U.S. government of late."
Government of Canada Supports Construction of World's Largest Passive House Building
Energy efficiency is hard to see, but we feel its benefits in our homes, environment and economy. Investments in energy efficiency save Canadians' hard-earned money.
Canada's
clean energy future includes federal investments driving economic growth, reducing environmental impacts and creating new, clean technology jobs for our middle class and those looking to join it.
John Aldag, Member of Parliament for Cloverdale -

Langley City, British Columbia, on behalf of the Honourable Jim

Carr, Canada's

Minister of Natural Resources, today announced the Government of

Canada's

contribution to the future site of

North America's

first and the world's largest community centre built according to Passive House certification guidelines in

Surrey, B.C.
Natural Resources Canada will provide
$1.3 million
toward the new
$43.5-million
Passive House community centre through the Energy Innovation Program, which furthers research, development and demonstration of solutions supporting the adoption of high-efficiency building codes.
Event Roots Canadians as Preferred Suppliers
Carl Rhyndress | Trade Commissioner Service
Fifteen years ago, BC Wood planted a seed that has now grown into an international trade event which sprouts new export opportunities for Canadian wood product manufacturers.
British Columbia's BC Wood is a non-profit trade association started in 1989 to assist British Columbia companies in seizing international business opportunities and entering new markets. The Global Buyers Mission now held annually in Whistler, B.C., continues to grow, helping Canadian companies root themselves as preferred suppliers for international buyers.
BC Wood, a government and industry partnership, also provides marketing programs and cost-sharing for tradeshows and other networking opportunities to registered suppliers.
"Value-added wood production is where the money and the jobs are," says Randi Walker, BC Wood's director of marketing and communications. "We consider value-added to include anything where lumber has been further processed."
Passive House, Active Research
Building an ultra-energy efficient industrial-style building in a northern climate is no easy task, but the Wood Innovation Research Laboratory (WIRL) stands as proof it can be done.
Home to researchers seeking to discover novel materials and techniques for the next generation of tall wood buildings, the laboratory is itself an engineering marvel. It is a certified Passive House, the first building of its type in North America to exceed the exacting international standard.
"We pulled off something really amazing here," says UNBC Associate Professor of Engineering Dr. Guido Wimmers. "This building has caught the attention of Passive House researchers around the world because it demonstrates how an industrial structure, constructed with wood, in Northern British Columbia's cold climate can be a global leader in energy efficiency."
Certified Passive House buildings use up to 90 per cent less energy for heating and cooling when compared with standard buildings and use up to 70 per cent less energy overall.
WMC Management Skill Training Program
UBC - Online Managements Skill Training Courses
UBC - Centre for Advanced Wood Processing (CAWP)
will be offering two "online" courses; Sales & Marketing and New Product Development. Both these courses will run for 6 weeks starting September 10th to October 22nd, 2018. These wood products industry specific courses are designed for owners, managers, supervisors or management tracked employees. These are not academic courses and the skills learned can be applied immediately to the work place. Each part-time course is led by a tutor with extensive industry experience.
For more information on the courses, please click on the following link:
Management Skill Training or call Jason Chiu at 604 822-0082.
Transition Planning For Family Businesses
What would happen to your business if you suddenly needed to hand over the reins? Do you have a succession plan in place? Already thinking of passing on the baton but unsure of how or to whom?
This seminar will help you, as an owner of an incorporated family business, understand what you need to consider and do in order to plan the transition of your company.
What will I learn?
Understand the potential risks and costs of ownership transition
Key succession planning concepts and ways to gradually pass ownership and management
Methods of ensuring business continuity, such as corporate governance structures
Tools that will help you reduce and/or defer some of the costs of the transition process
A decision-making matrix to help guide you
This seminar is hosted at Small Business BC in Vancouver and delivered via live webinar. Please note: all webinar participants will also receive access to a recording for seven days after the live session.
Could the Terrible Reputation of the Trades
be Your #1 Business Opportunity?
by Neil Godin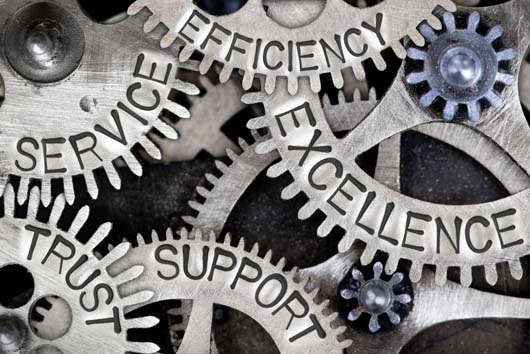 This month let's look at how delivering truly exceptional customer service could help you build sales and profit.
In my work as a business coach and trainer, I've come to believe that delivering exceptional customer service will give you the only remaining sustainable competitive advantage there is. If your entire business is focused on making certain that customers are totally satisfied - if that's your "brand promise" - and you take the steps necessary to deliver on that promise - then you will earn a huge advantage over competitors who may promise the world, but often don't deliver.
There's more. If your wood products company is involved in the trades (as most are), emphasizing customer satisfaction will give you an even greater advantage. Why? Because, as we all know, the trades have a terrible reputation. They are notorious for...
Over-promising and under-delivering

Standing customers up when they've booked time off work

Showing up late (or not showing at all)

Not communicating

Taking longer than expected

Leaving a mess

Charging more than they estimate or quote

Doing work that isn't right the first time

Being slow to complete re-work

And more!
Every one of these shortcomings is readily preventable, of course. But exceptional service is a competitive advantage because most tradespeople shrug off customer complaints. They say chronic mistakes - product quality and service errors that drive customers crazy (think "Cable Guy") - just go with the territory. If you make a determined effort to reverse this reputation in your business, you "will" differentiate yourself from the crowd - and you "will" earn a competitive advantage.
The Swag Alternative: How Experiential Premiums Build Better Brand Loyalty
Mindy Feih | Skyline Trade Show Tips
How many t-shirts, mobile device chargers, water bottles, umbrellas or other items have you received at trade shows? How many of them do you still own, and how many of them have actually changed your view of the company that produced them?
Custom imprinted swag (aka stuff we all get) has been a marketing staple for decades, despite the fact that much of it ends up being lost, tossed, given away, or otherwise forgotten shortly after a conference. Today, more and more brands are ditching the plastic trinkets in favor of less tangible, more experiential premiums.
EXPERIENCES LAST LONGER THAN THINGS
While it seems counter-intuitive that a one-time event actually is more enduring than a physical object, psychological studies prove otherwise. While we all delight in a free gift, we tend to become accustomed to-or even bored with-our physical possessions. In contrast, experiences live on in memory long after an event has past. The emotions we attach to those memories color our perceptions of the people with whom we shared the experience.
For this reason, more exhibitors are offering in-booth experiences ranging from photo booths to contests to lectures. Outside the hall, VIP events such as mixers, tours of local landmarks, or other quality-time experiences offer attendees experiences they won't get anywhere else. Such experiences thus offer more lasting brand value than a custom printed keychain.
Global Buyers Mission™ 2018
We will be back at the beautiful Conference Centre for our 15th Annual GBM and have once again almost sold out the floorspace with wood products manufacturers and suppliers from across Canada.
Pre-qualified Buyers are expected from Australia, Belgium, Chile, China, France, Germany, India, Indonesia, Japan, Jordan, Korea, Malaysia, Mexico, Netherlands, Pakistan, the Philippines, Switzerland, Taiwan, Thailand, the UK, United States, and Vietnam.
Proposed Program Schedule
Thursday - September 6th
BC Wood AGM; Exhibitor set-up
Evening Welcome Reception at the spectacular Roundhouse Lodge at the Peak of Whistler Mountain for all participants
Friday - September 7th
Breakfast with Opening Ceremony and Morning Networking/Tradeshow/Meetings
Afternoon Sponsored Golf Tournament; Specifiers in-booth presentations; or Whistler free time
Evening Networking Dinner/Reception
Saturday - September 8th
Breakfast and Morning Networking/Tradeshow/Meetings
If you haven't already registered, contact us for your online registration link at
gbm@bcwood.com
or call Randi at 604-882-7100.
Japan Market Update
Redeveloping Japanese Ski Resorts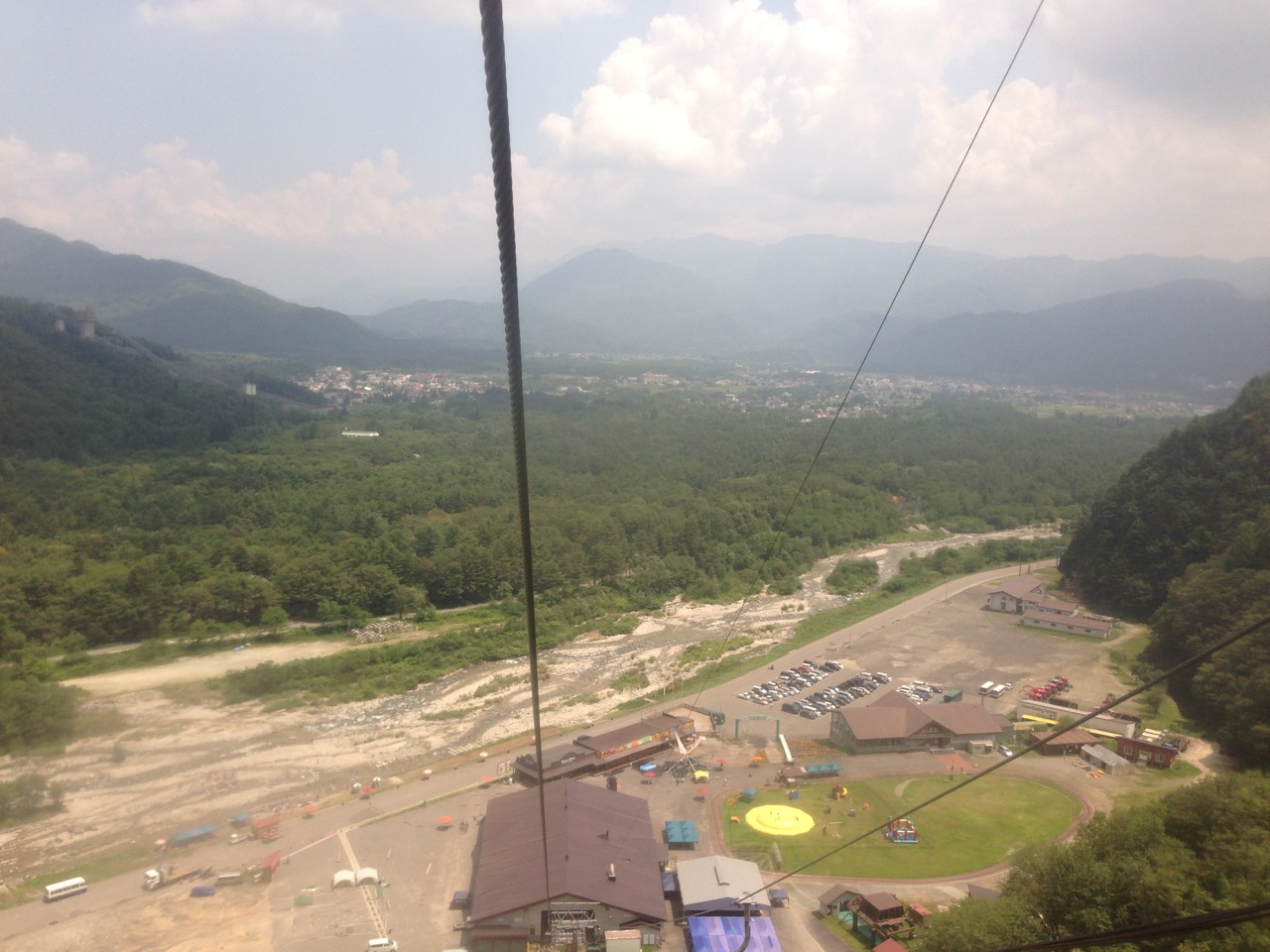 At the beginning of the year, I visited the Hakuba ski resort in Nagano and found that much like Niseko 10 years ago, it was booming with foreign visitors, but infrastructure to support such tourists was lacking. During my stay, I was able to speak with local people in the tourism industry and they told me about the challenges the resort was facing. I wanted to speak with some of the resort operators in the area to get their perspectives, so I recently met with one of the major players which has assembled and operates eight resorts.
During the meeting, I was struck by the representative's candor in discussing the insufficiencies he saw in their facilities. Most ski resorts were built during the bubble era by railroad related real estate companies with the "if you build it, they will come" mentality. Unfortunately, the end of the bubble economy coincided with a demographic shift that ushered in an age of a decreasing numbers in the domestic skier population. Less spending and fewer skiers meant that most resorts did not receive further investments which has left many well behind their overseas competitors. Companies such as the one I met with saw this as an opportunity to buy these unloved ski hills and reinvigorate them. The representative pointed out that inbound visitors have given them the new, growing market they need, but these customers have seen resorts around the world and have high expectations.
USA Market Update
A few comments, suggestions, and ideas....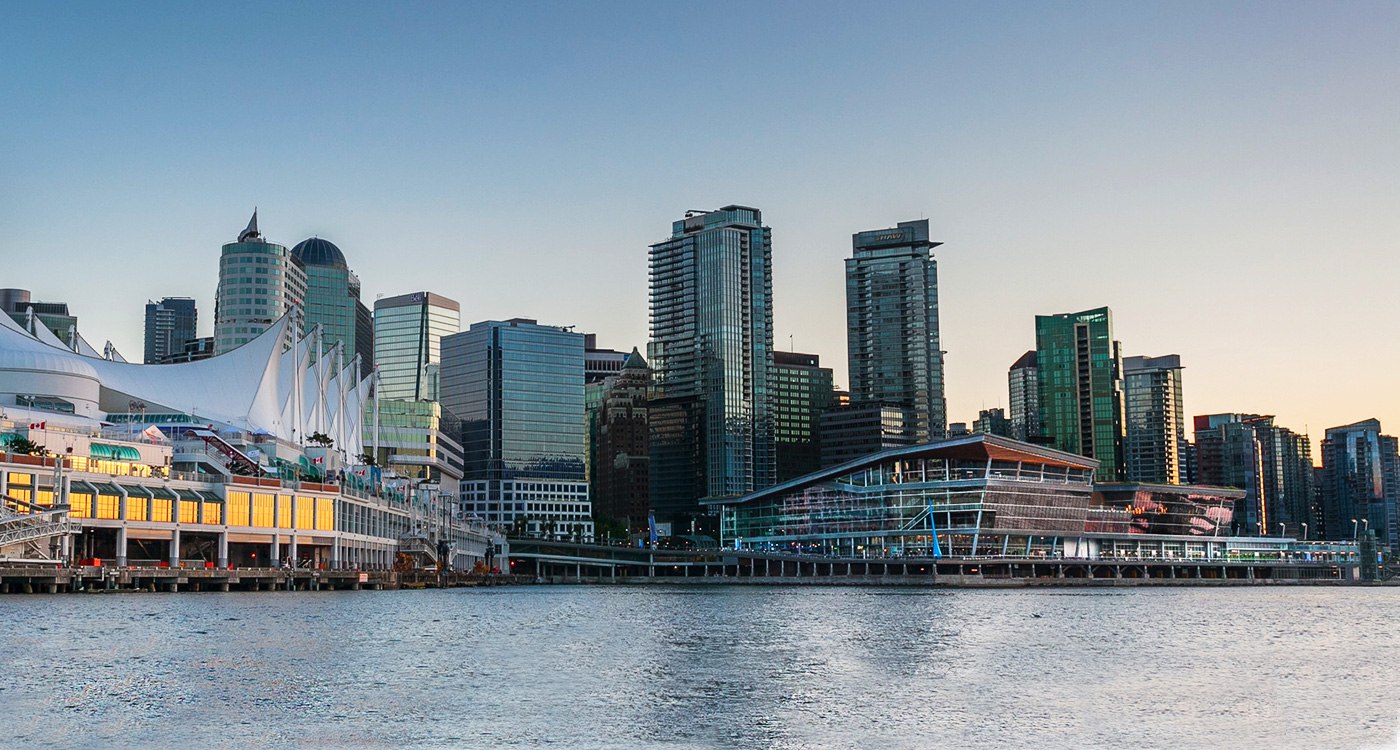 The dog days of summer are already upon us and I'm certain that many are enjoying their summer vacation. For those of you in Vancouver next week, you should consider stopping by and visiting us at the Circle of Trade Event which is part of the Assembly of First Nations annual convention.
The show takes place July 24-26 underneath the sails of the Vancouver Trade and Convention Center. BC Wood and member companies will be exhibiting as part of the branded Wood Products Pavilion at the Circle of Trade event.
This event is important really for two reasons; the primary reason is that First Nations communities across Canada will be at this event and come by our pavilion to discuss housing, infrastructure and recreational needs for their communities. This is an excellent opportunity for manufacturers of prebuilt housing and finished products to develop a foothold into the growing market.
Secondly, First Nations are playing a larger role into the management of forestry programs on their communities.
Many have tenure, and as the wood pile continues to tighten, partnerships with communities here in B.C. and across the country will continue to grow in importance.
So, if you're in Vancouver and want to stop by the event for a look, please send me a text or email and I will help organize a pass into the Circle of Trade event. As always you can reach me
dfarley@bcwood.com
. Enjoy the rest of the summer!
Japan Market Update
Japan Home & Building Show 2018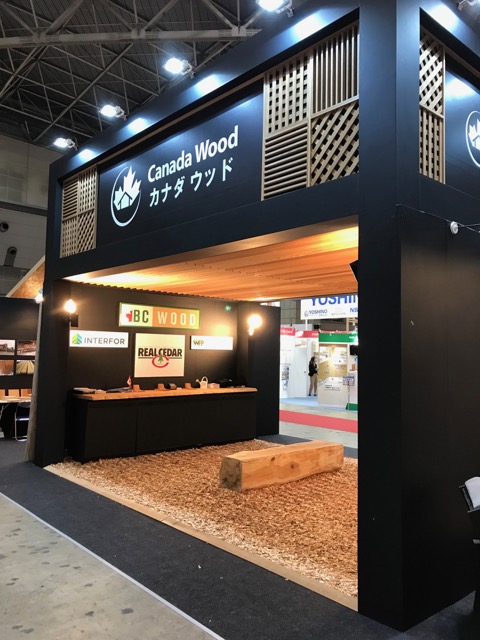 BC Wood is once again organizing the Canadian Pavilion at the Japan Home & Building Show on behalf of the wood industry. This show is held at Tokyo Big Sight and this year it will run from November 20th to 22nd. We are expecting to have the largest Canadian pavilion at the show in over 10 years. This is still the best show for companies looking to enter the Japanese market.
For the past few years, the organizers of the Japan Home Show have been targeting the hospitality industry with a new zone for interior fixtures. This is of course because of the rush to build and refurbish hotels and resorts to accommodate the growing number of inbound travelers. Last year almost 30 million people visited Japan and this number is expected to grow to 40 million annual visitors by the 2020 Tokyo Olympics, so there is a great need to expand Japan
'
s tourism infrastructure.
Those interested in learning more about the show should contact Jim Ivanoff at ivanoff@bcwood.jp.
Marketplace
In this se

ction, you can post for free anything from job listings (for employees looking f

or work, and employers looking for new staff), to machinery for sale/wanted, to a request for a particular type of wood or service.

If you would like to include a posting in our Marketplace section, please email me at rmann@bcwood.com

or call 604-882-7100 and ask for Rumin.
Upcoming Events

July 24-26, 2018: AFN Circle of Trade, Vancouver, BC

August 15-18, 2018: Tecno Mueble International, Guadalajara, Mexico

September 6-8, 2018: Global Buyers Mission, Whistler, BC

September 20-23, 2018: IDS West, Vancouver, BC

October 10-12, 2018: Osaka Living and Design Show, Osaka, Japan

October 11 - 14, 2018: Bond Custom Home, Palm Beach, USA

October 18-21, 2018: West Edge Design Fair, Santa Monica, USA

November 6, 2018: Wood Solutions Conference, Vancouver, BC

November 20-22, 2018: Japan Home and Building Show, Tokyo, Japan



January 14-19, 2019:

BAU

, Munich, Germany





For a list of all trade and industry events, please visit

Rumin Mann
BC Wood