SUBSCRIBE

Follow us on Twitter



If you have not yet been featured in our Spotlight section and would like to be, please email me at
rmann@bcwood.com
or call 604-882-7100. You must be a value-added wood manufacturer in BC; however, you do not have to be a member of BC Wood, or any other association to participate - and it is free of charge!
If you are using Microsoft Outlook to view this email, you may not be able to see all of the images. In this case, you can view the webpage version of this email by clicking on the link at the top of this email "Having trouble viewing this email?
F
eel free to send me news stories that you think our readers would be interested in. You can email them to
rmann@bcwood.com
Industry News
Western Innovation Initiative - Call for Proposals & Information Session

On October 31, 2017, Western Economic Diversification Canada (WD) will be launching the fourth call for proposals for the Western Innovation (WINN) Initiative. The objective of WINN is to assist small and medium-sized enterprises (SMEs) in commercializing new technology-based products, processes and services.
Investments must support one of these clusters: clean technology, clean resources, digital technologies, advanced manufacturing, value added agriculture, and health/bio sciences.
WINN is a five-year federal funding initiative that provides repayable contributions to SME's located in Western Canada. WINN complements WD's existing programs and supports an environment where local businesses can thrive and innovate.
WD will be accepting online applications from October 31, 2017 to November 29, 2017 at 2:00 p.m. MST.
WD will deliver WINN information sessions in cities across Western Canada. Each session will include a presentation on the WINN initiative, followed by a question and answer period.
Industry News

2018 Marketing and Sales Boot Camp
For Business Owners with Neil Godin
Three-Month Business Coaching Program from January through March, 2018
This unique three-month program
is designed for business owners who want a substantial - and rapid - boost in sales. It focuses on the knowledge and skills (and the support) you need to build - and implement - a powerful Marketing and Sales Plan for the coming year.
Topics include:
How to get real action - and a solid R.O.I. - from every advertising and business promotion dollar

How to turn telephone and web inquiries into sales - systematically

How to avoid losing touch with prospects after quoting - so you're not left wondering what happened - and so you close more sales!

How to use Guerrilla Marketing to boost sales - rapidly and at very little cost

How to counter price competition - by getting customers coming to you!
Registration includes:
A half hour initial telephone consultation; a full day opening workshop; three monthly follow-through webinars (live, and recorded for future reference); three private monthly one-hour coaching calls with Neil; more than $400 in reference materials - and a copy of Neil's book, "Selling in the (Comfort) Zone," a comprehensive guide to marketing and sales for business owners.
Details:
| | |
| --- | --- |
| Dates: | Mid-January through March, 2018 |
| Location: | Location of the Opening Workshop is to be determined |
| Cost: | $330 per person + GST (coffee and lunch provided at the opening workshop) |
This workshop is open to everyone in the wood products industry including non BC Wood members. However, registration is limited to 10 non-competing BC companies.
About the Presenter:
Neil Godin is a Vancouver based marketing, sales and leadership trainer, speaker and author. He has worked with more than 30 wood product manufacturers across Canada (including architectural woodwork; wood windows and doors; flooring; kitchens/cabinets; molding; factory built custom homes; closets and organizing; timber frame and log homes; trusses, and wine cellars). He has also worked with larger organizations including Fletcher Challenge, Tolko, FPInnovations, AWMAC, EB Eddy Forest Products and others.
Industry News

Sales Training Workshop with Randy Hnatko in Kelowna on Nov 15!
Fundamentals of Selling Extended Workshop
This one-day workshop has been designed and tailored toward arming sales professionals with the techniques, knowledge and skills necessary to succeed in their environment, helping them to overcome any barriers they may encounter along the way.
Topics include:
Using DISC
Advanced Pain Techniques
Body Language and Bonding & Building Rapport with Prospects
Overcoming Call Reluctance and Making the Call
Advanced Questioning Techniques
Negative Reverse Selling
Trainwest Management & Consulting Inc. CEO & World-Renowned Sandler Trainer, Randy Hnatko, will teach proven strategies and tactics to navigate today's competitive sales climate. Attendees will walk away with tools and skills for real-world success that they can apply for immediate results Investment.
Location:
Delta Grand Okanagan Resort, Kelowna, BC
Date & Time: November 15, 2017
Cost: $95 per person, $85 per additional person from the same company (coffee and lunch is provided)
Industry News

Private Company Tax Changes
Do you understand what the July 18, 2017 private corporation tax changes mean for you?
The 2017 proposed tax changes will impact virtually every private company in Canada. There are time sensitive planning opportunities that may be available to mitigate the impact of these changes. This session is geared towards private corporations, their shareholders, and any of their advisors. It is important that individuals potentially affected by these proposals become aware of the possible consequences and learn what their next steps should be.

Join us at one of our sessions as we provide a comprehensive overview of the private company consultation paper and the recent changes to these proposals.

Topics will include:
Restrictions on income sprinkling using private corporations

Measures to restrict conversion of a private corporation's income into capital gains

Proposed restrictions on holding a passive investment portfolio inside a private corporation
Langley Session:
Wednesday, November 15, 2017

7:30 am - 8:00 am | Registration and hot breakfast
8:00 am - 9:30 am | Seminar


Please note the extended seminar time

The Coast Hotel & Convention Centre |

20393 Fraser Highway, Langley
Burnaby Session:
Thursday, November 16, 2017

7:30 am - 8:00 am | Registration and hot breakfast
8:00 am - 9:30 am | Seminar


Please note the extended seminar time

Delta Burnaby Hotel & Conference |

4331 Dominion St, Burnaby
Please register for the location of your choice by November 9th. Space is limited.

If you have any questions about this event, please contact Emily Hou at (604) 691-3523 or by email
emilyhou@kpmg.ca
.
Industry News
"Holzbau 2017" Timber Building Technical Tour and Conference -
Austria and Germany
HPO CPD Credits (17 Group A)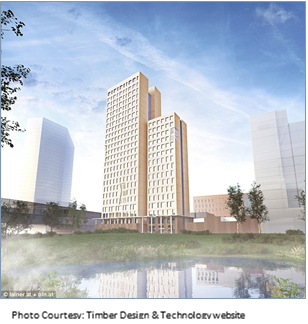 Date:
December 3rd - 9th, 2017
Locations: Austria and Germany
The Centre for Advanced Wood Processing (CAWP) at the University of British Columbia (UBC) in collaboration with the University of Northern British Columbia (UNBC) is pleased to announce that they will lead a technical tour to Austria in December 2017. The tour will start in Vienna with a visit to the construction site of the world's next tallest wood building, the 24 story Ho Ho Tower, as well as other significant sites in Aspern Seestadt, one of the largest city development projects in Europe. The next three days will be spent travelling through Austria visiting manufacturers of prefabricated energy efficient homes, modular building systems fabricators, and innovative mass-timber components manufacturers. The tour will culminating at the 23rd Holzbau Forum, the world's largest international conference on wood building and design, in Garmisch Partenkirchen
(Holzbau Conference Program)
.
The aim of the tour is to give participants the chance to see modern timber structures, state-of-the-art prefabricated home and modular home manufacturing facilities, as well as innovative mass-timber component manufacturers. These products are important in modern timber construction, demonstrating innovative use of advanced energy efficient materials, and mass-timber products for single family, multi-family, and non-residential construction
More information on the tour and itinerary can be found on the following link:
Holzbau Information
Industry News
UBC - Part-Time Online Industrial Wood Finishing Certificate Course
January 2 to April 7, 2018
North America's most comprehensive wood finishing certificate program which includes p

art-time online training program with a one week hands-on practical session.
The certificate program provides participants with a broad understanding of the field of wood finishing. It's designed for individuals who have some general experience in wood finishing and would like to expand their knowledge. Once completed, learners will have knowledge and experience to do the following:
Understand why finish is applied to wood and how wood properties affect finishing

To be able to identify the best finishing system based on the end use

Trouble-shoot wood finishing problems

Design a safe and efficient finishing facility
This course will provide you with the knowledge and tools to start a finishing business or to improve an existing one.
Starts January 2 to April 7, 2018
One week intensive practical - April 2-6, 2018
Space is Limited, Register Now!
Tel: 604 822-0082
Industry News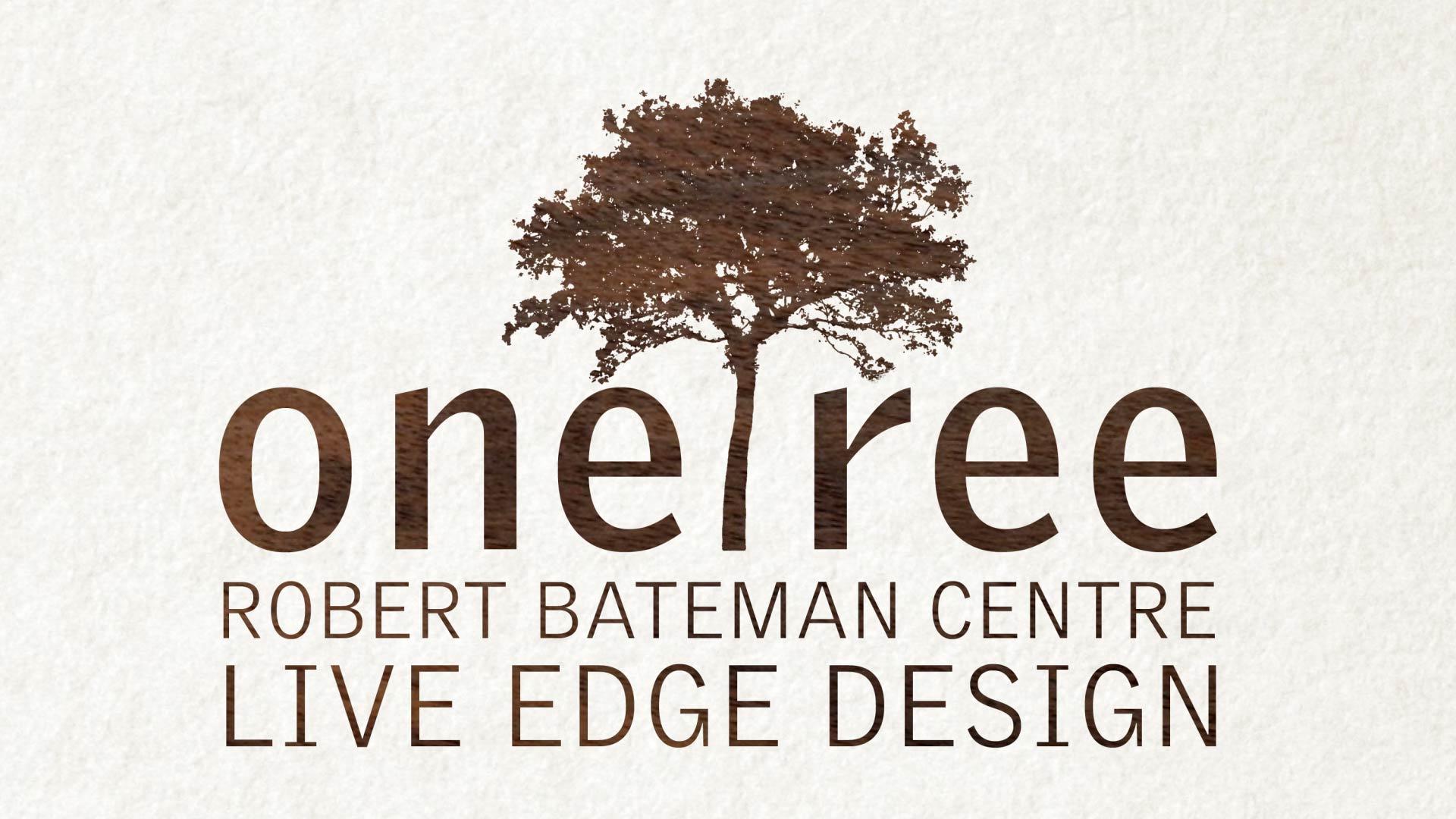 oneTree Seminar & Workshop
IDCEC: 2.5 GENERAL | AIBC: 2.5 CORE LUs

BC Wood is pleased to partner with Live Edge Design to offer a unique interactive seminar and workshop around the oneTree exhibition.
The oneTree exhibit project on display at the Bateman Centre in Victoria illustrates the fascinating interrelationship between art and nature by celebrating the past, present, and future of one particular Walnut Tree by salvaging its wood, making functional art from it, and recording the creative process. Intimacy with the life of this oneTree will enhance our relationship with nature as a whole.

Learning Objectives:
Understand wood species-their aesthetics and requirements

Learn to discern "quality" in the design and production of wood furniture

Understand the process of producing high-quality slab furniture, from tree to table

Learn more about the benefits of using local wood products
Details:
5:00 - 8:00pm

The Bateman Centre, 470
Belleville Street, Victoria, BC V8V 1W9


$20

Industry News
The 14th annual Global Buyers Mission™ (GBM) and WoodTALKS took place in Whistler, September 7th to 9th, 2017. Over 850 delegates from around the world came together to participate in this three-day, invitation only networking/tradeshow event. The GBM brings together qualified international buyers of wood products, with Canadian manufacturers of that include finished materials, building supplies and remanufacturing products. In conjunction with the GBM, WoodTALKS is full of opportunities for architects, designers, contractors, developers, public officials and other wood products specifiers to earn Learning Units, see first-hand what is new in BC's wood products industry, network and catch up with colleagues.
Industry News
Wood Design Awards in BC - Nominations Open!
Nomination Deadline: November 30, 2017
Do you know of any exceptional wood structures completed in the last 3 years?
Nominate a deserving architect, engineer or building owner for their innovative and inspiring wood project today.
Spotlight - Western Reclaimed Timber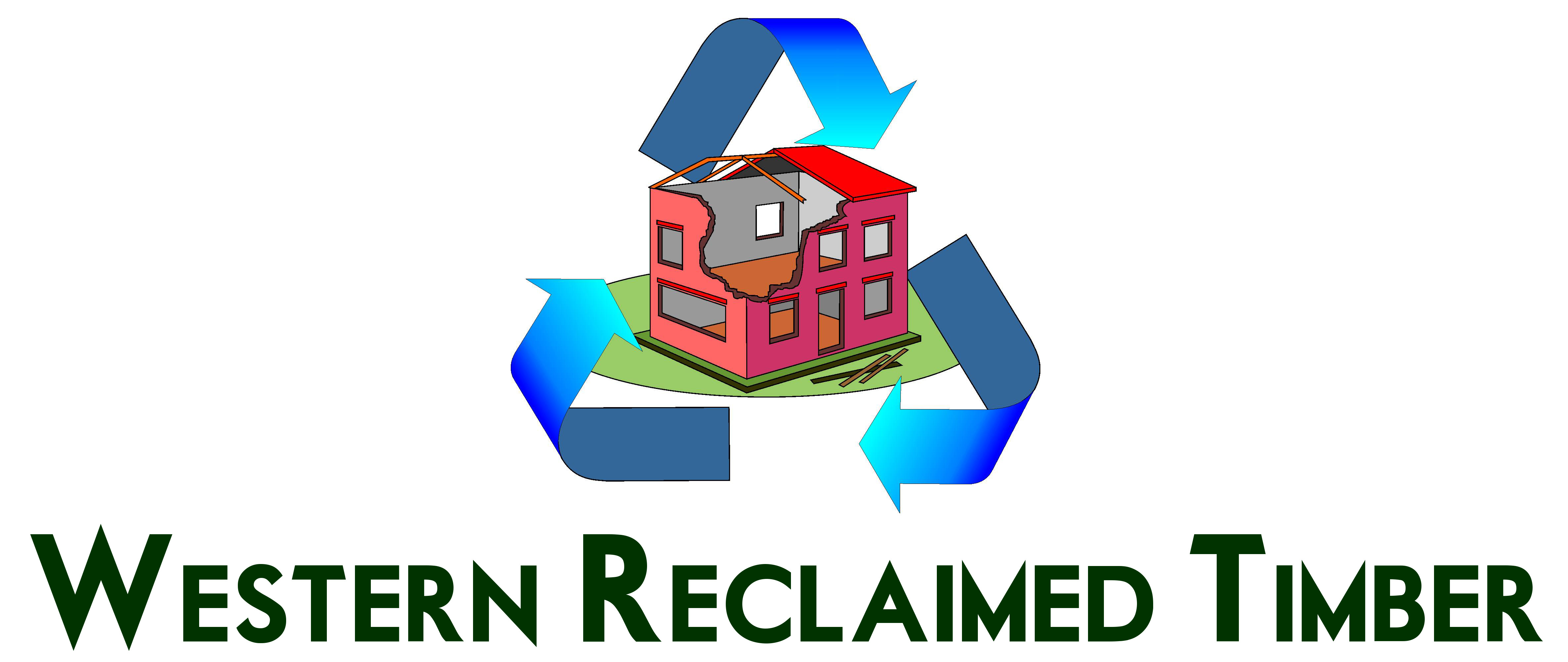 Over the last ten years, Western Reclaimed Timber has built a name for themselves as one of the primary sources for salvaged and reclaimed wood in the lower mainland, offering a range of products such as large timbers, custom cut lumber, and custom finished mantels. They have achieved their status by finding an efficient and effective method to salvaging timber, a process that can be incredibly time-consuming, saving their customers as much work as possible.
The process starts with the sorting of the wood. Reclaimed timber can vary in quality quite drastically, some being broken, rotten, or twisted, which means each piece has to be individuallyrestored. This includes de-nailing the timber, which is one of the most time-consuming aspects of the restoring process. Although they have custom modified machines to assist, each piece has to be thoroughly examined to ensure no nails are left. After the timber is restored, it is graded and dried if necessary. The lumber is then stored in dry areas until the right customer comes along.
Western Reclaimed Timber hasn't always worked with wood. Around twenty-five years ago, Bruce MacDonald started a demolition company; however, after seeing how many large timbers were being taken from sawmills and industrial buildings, he moved into the salvage market. Since starting out, the market has changed considerable. Initially, consumers did not want wood to look old, thus the company having to recut the wood to make it look new. Today, consumers want as much of that rustic-charm look as possible.
Each piece of timber has a story, and walking around their yard, you can get an eclectic history of the lower mainland. For a tour of the yard or any inquiries, you can contact Western Reclaimed Timber
here
. Be sure to check out their website at
westernreclaimed.com
, like them of
Facebook
, and follow them on
Twitter
.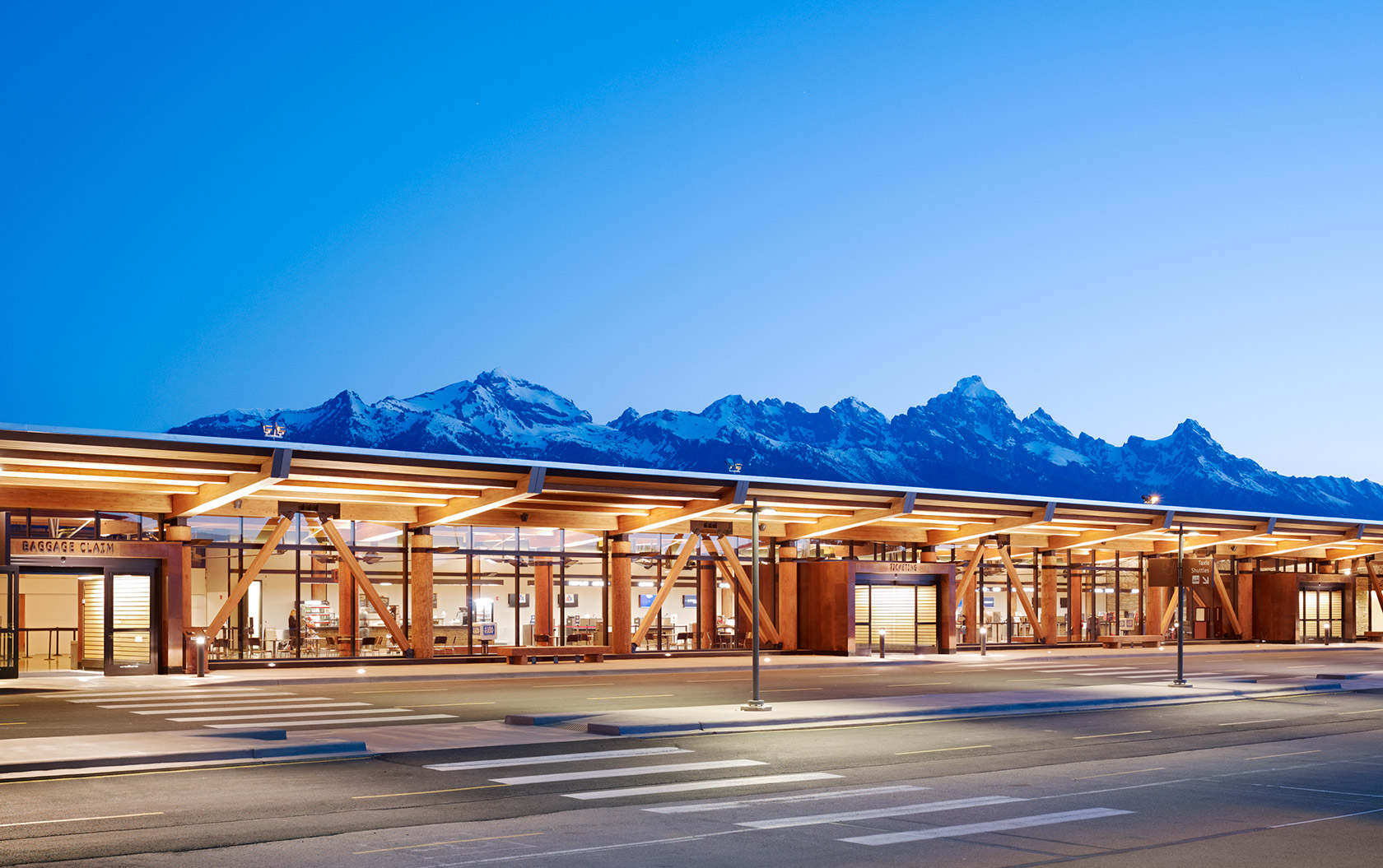 A few comments suggestions and ideas...
With the continued softwood lumber dispute and the US Commerce Department recently setting an average 21% duty on dimension lumber, I thought I would sample the opinions of some of the US builders that I work with to see how the Countervailing Duty (CVD) is impacting their businesses.
It won't be a great surprise to Canadians that our Southern neighbors don't pay too much attention to what's happening North of the border. While most were aware of the duty, many were uninformed as to how it impacted their bottom line. One builder in San Francisco commented that they were so busy, that they were having a hard time just keeping up, but they were noticing price increases across the board from all their suppliers.
Another builder from Big Sky, Montana, knew that the CVD was adding costs and impacting his bottom line but suggested that it was the role of his regional chapter of the NAHB to "deal with the political issues" so that he could focus on meeting demand.
Finally, I spoke to a builder on the Big Island of Hawaii, who, like his counterparts on the mainland, is "smoking busy"; however, he has concerns regardings the price increase that he is seeing on Western Red Cedar. WRC is a popular species in the Hawaiian market due to its ability to withstand the elements and its termite resistance. His comment was that he thought it was a "dispute over 2x4s and not specialty products like cedar where you can only get from a few places in the world." Like his counterparts, he expects his local Builders Associations to represent his interests. The difference is, he is being proactive, having already contacted representatives from the BIA Hawaii voicing his concerns.
All the builders hoped for a quick resolution to the dispute, but cautioned with a strong housing market and the protectionist political climate, that the CVD was likely to be around till at least the next election cycle.
BC Wood Mexico Trade Mission & Trade Show - January 14th - 20th, 2018
BC Wood is inviting members to join us in our January 2018 trade mission to Mexico for one-on-one meetings and trade show participation in Mexico City, and one-on-one meetings in Guadalajara or Monterrey.
After 23 years of evolution, Magna Expo Mueblera Industrial is the leading trade fair in Mexico for wood processing, woodworking and furniture manufacturing. The four day event takes place at Centro Citibanamex, the largest exhibition centre in Mexico City. This event is combined with Magna Expo Mobiliaro which is the leading trade fair for furnishings, decoration, appliances and flooring. The majority of the 8000 visitors attending Magna Expo Mueblera will be industry professionals, while the Mobiliaro side will attract some public.
www.hfmexico.mx
Schedule:
Sunday January 14th: Travel to Mexico

Monday January 15th: Meetings in Guadalajara or Monterrey

Tuesday January 16th: Meetings in Guadalajara or Monterrey

Wednesday January 17th: Magna Expo Mueblera Industrial & Meetings in Mexico City

Thursday January 18th: Magna Expo Mueblera Industrial & Meetings in Mexico City

Friday January 19th: Magna Expo Mueblera Industrial & Meetings in Mexico City

Saturday January 20th:Magna Expo Mueblera Industrial & Travel home

Optional:

January 19th-20th Trade Commissioner Service and COMACO are organizing with the College of Architects a two day seminar in Puerto Vallarta on Wood Construction. BC Wood members who are interested in the architectural audience and the Puerto Vallarta region can make a presentation at the seminar and meet the attending architects.
For more information:
Korea Market Update

BC Wood will be organizing a pavilion for members at the next Housing Brand Fair from January 18th to 21st at the very convenient COEX Exhibition Facility in Seoul's Gangnam district. The show's strong promotional backing and central location attracts most of the major players in Korea's wood and construction industries. A wide range of products are covered at the show including lumber, millwork, kitchens, furniture, and house packages. Therefore, this show is ideal for a large cross-section of BC Wood members interested in targeting professionals in the Korean construction industry.
On behalf of BC Wood members interested in attending the show, BC Wood's Korean Representative, Mr. JC Lee, has been negotiating with the
show
organizers
to cover some of our members' travel costs for the show.
For more information on this and the show, please contact Jim Ivanoff at ivanoff@bcwood.jp.
BUILDEX Vancouver - Feb 14 & 15, 2018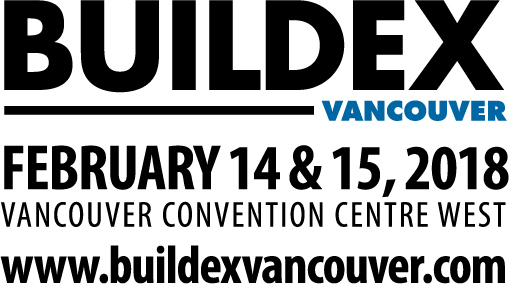 BUILDEX Vancouver is Western Canada's largest tradeshow and conference for the construction, renovation, architecture, interior design, and property management industries. With over 600 exhibits and more than 80 educational seminars, BUILDEX attracts over 14,000 attendees annually.
Join the BC Wood Pavilion. More details will be advised soon.

For more information, please contact Ken Hori at 604-882-7100 or
khori@bcwood.com
.
Japan Market Update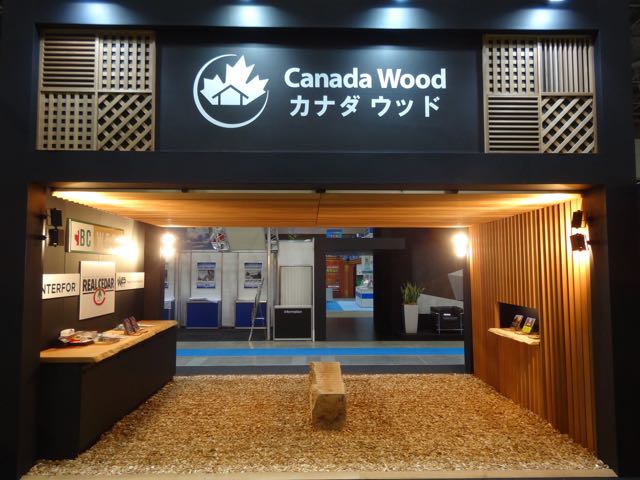 BC Wood will once again be coordinating the Canadian Pavilion at the Nikkei Architectural and Construction Materials Show at Tokyo's Big Sight from March 6th through 9th, 2018. The Nikkei Show is already sold-out, but with BC Wood's longstanding participation in the show, we have been able to secure a pavilion in a prime location on behalf of our members.
The Nikkei Show is the largest show of its kind in Japan and sees over 250,000 industry professionals over the show's four days. The show attracts a great number of architects, but is also well attended by importers, distributors, and both residential and commercial builders. Therefore, the show is a good fit for producers of cabinetry, millwork, house packages including log and timberframe, as well as lumber and reman products.
Spring Cottage Life Show, Toronto -

Mar 23-25, 2018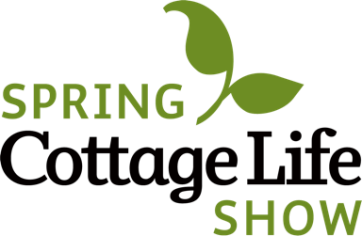 The Spring Cottage Life Show attracts 37,000 visitors and 86% of the attendees own a cottage. These hard-core cottagers arrive at the show with a plan to upgrade, improve, build new, or to buy property, boats, furniture, and accessories. Over 525 exhibitors come together for one great weekend to celebrate and prepare for all things cottage related. Exhibitors include boats, docks, builders, contractors, innovative building products, green solutions, décor, arts and crafts, food and entertainment, and water toys.
BC Wood will be booking 6 booth spaces. For more information and to reserve your space, please contact Ken Hori at 604-882-7100 or
khori@bcwood.com
China Market Update

Once again, BC Wood will be exhibiting at Interzum Guangzhou from March 28th to 31st to give members the opportunity to build and expand their businesses in the large Chinese market. This annual event covers every facet of wood furniture and building products manufacturing including both machinery and raw materials. It is said to be the largest woodworking show in Asia. Over 1,100 manufacturers and suppliers are expected to occupy the 130,000-square meter venue with 60,000 visitors expected.
Interzum has been attracting pavilions from Germany, the US, Italy, Turkey, Spain, Sweden, etc over the past ten years covering a wide variety of both softwood and hardwood species. Due to the show's importance to the Chinese woodworking industry, buyers/ importers of all types of wood products visit. Therefore, this show will be of interest to members supplying a wide variety of softwood & hardwood lumber including for uses such as remanufacturing, concrete forming, as well as wood construction.
Marketplace
---
In this se

ction, you can post for free anything from job listings (for employees looking f

or work, and employers looking for new staff), to machinery for sale/wanted, to a request for a particular type of wood or service.

If you would like to include a posting in our Marketplace section, please email me at rmann@bcwood.com

or call 604-882-7100 and ask for Rumin.
Upcoming Events
November 14, 2017: Wood Solutions Conference, Vancouver, Canada
January 2018: BIA Hawaii, Honolulu, USA
January 2018: Housing Brand Fair, Seoul, Korea
January 9-11, 2018: International Builders Show, Orlando, USA
January 14-20, 2018: Expo CIHAC, Mexico City, Mexico

February 2018: Hotel-Res Expo, Tokyo, Japan
February 14-15, 2018: Buildex Vancouver, Canada
March 2018: Nikkei Architectural & Construction Materials Show, Tokyo, Japan
March 23-25, 2018: Spring Cottage Life Show, Mississauga, Canada
March 28-31, 2018: Interzum Guangzhou, China

For a list of all trade and industry events, please visit

Rumin Mann
BC Wood