SUBSCRIBE

Follow us on Twitter



Missed previous Wood Connections issues?
Our archive gives you access to any issue at any time.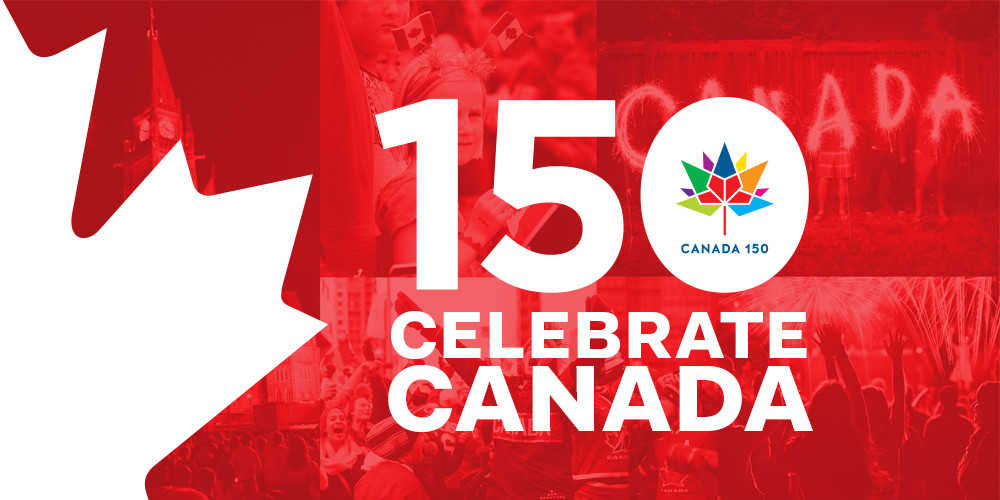 Wishing you a fun and safe Canada Day long weekend!

If you have not yet been featured in our Spotlight section and would like to be, please email me at
rmann@bcwood.com
or call 604-882-7100. You must be a value-added wood manufacturer in BC; however, you do not have to be a member of BC Wood, or any other association to participate - and it is free of charge!
If you are using Microsoft Outlook to view this email, you may not be able to see all of the images. In this case, you can view the webpage version of this email by clicking on the link at the top of this email "Having trouble viewing this email?
F
eel free to send me news stories that you think our readers would be interested in. You can email them to
rmann@bcwood.com
Industry News
Learn how to make beautiful rustic garden furniture and structures while collaborating in a project to see how many things can be made from a single cedar tree that blew down in our community forest.


Industry News
Nail-Laminated Timber Design and Construction Guide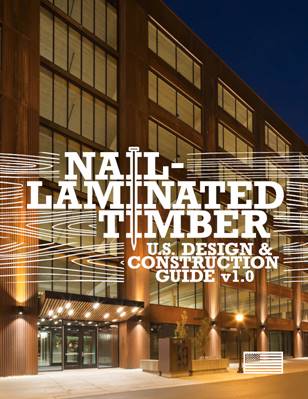 The NLT Guide was conceived and prepared by skilled practitioners who are each dedicated to advancing high-quality timber construction across industries, typologies, and geographies. Available exclusively for free download at www.reThinkWood.com, the guide provides direction to ensure safe, predictable, and economical use of NLT, and offers practical strategies and guidance, including lessons learned from real-life projects.
A Canadian guide, funded by FII, will be made available later this year.
Industry News - CAWP Update
Technical Operations Coordinator Wanted - CAWP
The Technical Operations Coordinator will contribute to activities of the Center for Advanced Wood Processing (CAWP), Canada's National Center of Excellence for the wood products industry, including designing equipment, protocols, and process improvements for projects and programs run from CAWP.
Industry News

Click the image or link above to watch a time lapse of StructureCraft's new 50,000 sqft industrial facility in Abbotsford, BC.
Spotlight - Brent Comber
Brent Comber's "Siigaay" Sculpture Revealed in the Osaka Conrad Hotel
Jim Ivanoff | ivanoff@canadawood.jp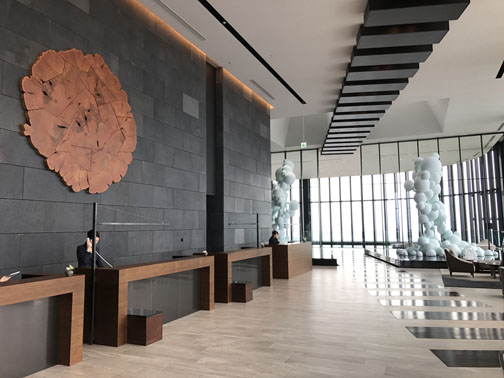 With the number of inbound travelers to Japan growing by leaps and bounds, there is a great need for both new hotel construction and renovations. This tremendous growth story has attracted the attention of Western hotel chains with many of the big international players scrambling to build and buy properties across Japan. The Hilton Group just opened a new hotel in Osaka on June 9th under its high-end Conrad brand.
BC Wood has been working with Japanese design firms to spec in Canadian wood products into hospitality projects and we have become active members of the Japan Commercial Design Association. One of the top firms in this group is the Yukio Hashimoto Design Office. Hashimoto-san started his career with the world renown firm Super Potato, but since going out on his own he has himself become one of Japan's most famous designers. As a result, his firm was hired by the Hilton Group to handle the interior design of the entire Osaka Conrad Hotel.
Many years ago, Hashimoto-san took a personal interest in Brent Comber's work and even bought an Alder Bench for his own office. Brent and Yukio met whenever Brent visited Japan and discussed opportunities for working together. Hashimoto-san loves to blend sleek, modern designs with the natural warmth of wood, so he asked Brent to make the central art piece for the Osaka Conrad's lobby. The Conrad project was of course very important to Hashimoto-san so he decided to take his entire design team to Vancouver last fall to visit Brent's studio and see this work of art in progress. During that trip, Brent and BC Wood also arranged for Hashimoto-san to speak at IDS Vancouver so that the wider industry could learn about some of the great things happening with commercial design in Japan.
Siigaay, which means ocean in the Haida language, was assembled from pieces of ancient Western Red Cedar. Some of these pieces are 800-1000 years old. Brent said that he was "
pleased to present this ancient material in a modern context within the beautifully designed lobby of the Conrad Hotel, Osaka Japan. The paradox of ancient material and modern lifestyle still plays a central role in my art as does Japanese and Haida culture."
As the Conrad is now the top luxury hotel in Osaka, Brent's art and Hashimoto-san's designs will be enjoyed and appreciated by well-heeled travelers from around world. BC Wood will keep working with Japanese designers so more of our members' products will find their way into the growing number of hospitality related projects in Japan.
Specifiers Program Update

Roy Manion | rmanion@bcwood.com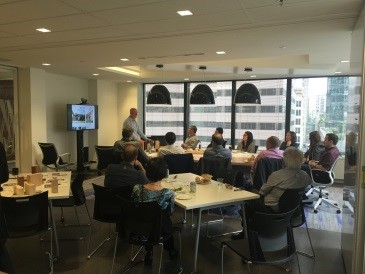 The first three months of our fiscal year (April - June) have proven to be very active for the Specifiers Program with Lunch & Learn sessions. Some sessions were initiated by the firms themselves who requested information on a variety of specific products.
The number of companies from industry participating in the program at this point has also been more active than in the past; however, now that summer is upon us, we anticipate a significant slowdown in activity until the fall.
While the activity in our Specifier Program slows significantly during summer, this is the time of year when preparations for the GBM including our WoodTALKS program, kicks into high gear.
WoodTALKS, for those who may be unfamiliar with the term, is the program that targets those who greatly influence what products are specified and educate them on available wood products. For example, this could include interesting designs featuring wood, especially those designs where in the past non-wood products have been specified and used.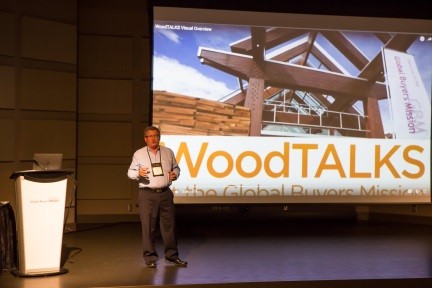 Last year, we had a somewhat abbreviated program which began Thursday afternoon. This year, we are returning to our regular full program which will begin Thursday, September 7th, at 10:30 AM. The earlier start will ensure architects, who make up the majority of attendees to these sessions, will receive an additional 2 educational credits. We anticipate that the line-up of this year's speakers will be ready to announce in the next few days.

The GBM has been one of the most successful program of its type, and the group here at BC Wood is dedicated to ensure that will be the case again in 2017.
Global Buyers Mission Update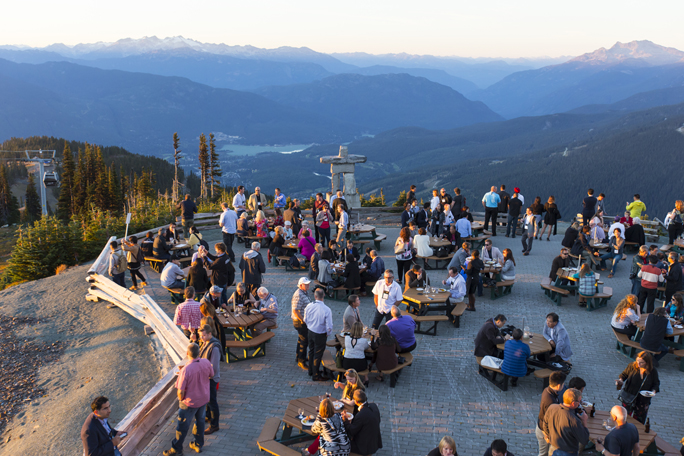 If you haven't experienced the GBM, or had to miss it this past year, you should be aware that this is the greatest opportunity of the year to showcase your products to over 300 pre-qualified international buyers and North American Architects, Designers, Builders, Contractors, Developers & Engineers.

One returning exhibitor said:
"This event continues to be the best trade show that we attend as a company and continues to get excellent reviews from our attending clients. The size of the venue and intimate feel of the event always leaves an impression with new and veteran attendees alike. The social evening at the art gallery was a real stand out this year - good work!!"
Last year, over $34 million in new business was developed at this event alone. Click here for a list of those who have signed up to exhibit already.

One WoodTALKS participant expressed that:
"This is an excellent program which has introduced me to many new products and companies that can provide services that I can use in my designs. I think that the tours are exceptional - providing a great deal of information in such a live method...Thank you for all your efforts to educate us and show us the great creativity of the Canadians. Also I would like to note that Roy Manion is a great host, makes us feel very welcome."
Pre-qualified Buyers will come from the US, Australia, Western Europe, China, Vietnam, Japan, Korea, India, Mexico, Pakistan, Taiwan and some newer markets like Malaysia. One buyer had to say,
"We enjoy GBM a lot. For us there's always a busy schedule meeting with suppliers and discussing contracts, but we like the face to face opportunities and travelling with Taiwan fellow buyers. We purchased about 100,000m2 lumber during the visit and I am sure there will be more business coming up between us and BC Suppliers."
GBM Program Schedule
Thursday - September 7th

BC Wood AGM; Exhibitor set-up
Evening Welcome Reception at the spectacular Roundhouse Lodge at the Peak of Whistler Mountain for all participants

Friday - September 8th

Afternoon Sponsored Golf Tournament; Architects (Wood First) in-booth presentations; or Whistler free time
Evening Networking Dinner/Reception & Private Showing at the Audain Art Museum

Saturday - September 9th

Breakfast with Opening Ceremony and Morning Networking/Tradeshow/Meetings
Breakfast and Morning Networking/Tradeshow/Meetings
Exhibitor lunch and teardown

Exhibit space is now VERY limited and will be available on a first-come / first-served basis. If you haven't already registered, contact us for your online registration link at
gbm@bcwood.com
or call Randi at 604-882-7100.
Click here for additional information
USA Market Update
Market Activity in the I-80 Corridor

A few comments, suggestions, and ideas...
I recently returned from a trip along the I-80 corridor. This highway runs west to East and connects the population centers of San Francisco, Sacramento, and Reno. I-80 also runs right through Truckee, California, the main town of the resort destination of Lake Tahoe, California. A few thoughts and connections that I took away from the trip.
The Northern California construction market is once again booming. In my meetings with architects, builders, and distributors, a common theme came about: everyone is extremely busy working on projects that were either new, or finally restarted after the housing crash of 2008. One builder in the Tahoe market is turning work away as they are having a hard time finding skilled employees. It turns out that many construction workers left the industry during the downturn and this void has not been filled.
Nearly every builder and architect I spoke to was aware of the softwood lumber dispute and were concerned about how the duties would impact the cost of construction. A few had even contacted their elected state officials to push for a quick resolution to the dispute. This is a marked difference from this dispute to years past in that US builders seemed a lot more educated and engaged this time around.
Lots of exciting high-profile projects were uncovered during the trip, including the Tesla Gigafactory project in Reno, Nevada. Of interest to BC Industry is the design and building of the communities surrounding this massive factory. A very wood friendly architect, who we have previously worked with, is responsible for this exciting project and will be attending the GBM this September.
A number of other residential and light commercial projects were discovered and will be reviewed in an upcoming issue of Wood Connections. As always, for more information on the US market, please feel free to contact me at
dfarley@bcwood.com
.
Mexico & Latin America Market Update

BC Wood Mexico Trade Mission & Trade Show, Guadalajara - August 13-19, 2017


This trade mission will take BC Wood members to two of the main wood import regions of Mexico,
Nuevo Leon (Monterrey)
and
Jalisco (Guadalajara)
to meet with pre-qualified importers and distributors. Meetings will be a combination of group and one-on-one meetings, and include drivers and interpreters.


The trade show participation will be at
TECNO MUEBLE International
at Expo Guadalajara. This is the biggest trade fair of machinery, raw materials and accessories for the furniture industry and woodworking industry in Mexico. The four day event features 200 exhibitors from Mexico, U.S., Spain, Brazil, Canada, Central America and more than 5,000 professional buyers. Many of the major lumber importers from the Jalisco region in Mexico exhibit at Tecno Mueble. BC Wood members will each get a kiosk counter within the group booth, and be supported by BC Wood staff and interpreters.
Schedule:


Monterrey & Guadalajara

Trade Show + 4 Meetings Monterrey +6 Meetings Guadalajara

Travel: YVR>MEX> Monterrey

Welcome & Orientation at Hotel

AM/PM: Group Visits to 3 companies in Monterrey


(some one-on-one meeting time will be scheduled into each visit)

AM: Group Visit to 1 company in Monterrey


(some one-on-one meeting time will be scheduled into each visit)

PM: Travel Monterrey>Guadalajara

* work the trade show booth

* 2 One-on-one Company Visits scheduled into the day

* work the trade show booth

* 2 One-on-one Company Visits scheduled into the day

* work the trade show booth

* 2 One-on-one Company Visits scheduled into the day

PM: Travel Home Guadalajara>MEX>YVR
For more information, please contact Ken Hori at 604-882-7100 or
khori@bcwood.com
.
IDS Vancouver
- Sept 28-Oct 1, 2017


85% of the show exhibit space is sold out!
Join BC Wood in our 20'x20' island- 2 spots left!
"IDS Vancouver is the Pacific platform for all things design". Individual designers, artists, makers, and design-centric brands come together in Vancouver to showcase their current works, concepts, and products. In addition to exhibits, there are opportunities to hear from some of the design world's most notable and talented personalities.
IDS Vancouver attracts 36,000 + attendees over 4 days. This includes 5,500 guests to The Party on Opening Night, 7,000 designers, architects, buyers, builders/developers, and other industry professionals during trade day, and an additional 24,000 consumers interested in design. Participation at IDS Vancouver is open to manufacturers, distributors, importers, retailers, makers, designers, and others interested in marketing, selling, and promoting products and services for residential design
.
For more information, please contact Ken Hori at 604-882-7100 or
khori@bcwood.com
.
European Market Update

Brian Hawrysh

BC Wood's returns to the United Kingdom in October 10-12, 2017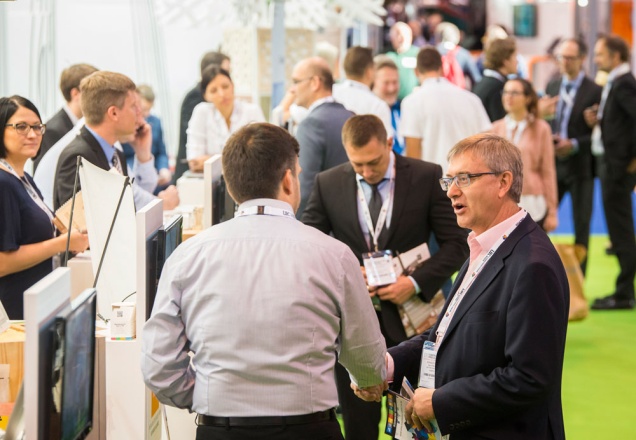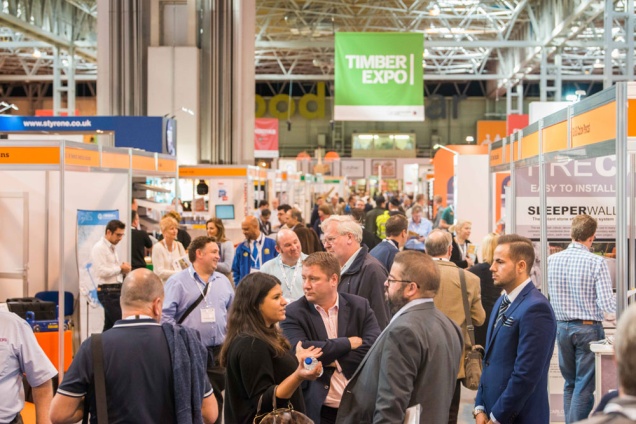 BC Wood will return to the UK market place with its' participation in the Timber Expo - October 10-12th in Birmingham. The Timber Expo is part of the UK Construction Week, the largest event of its kind in the UK, attracting 30,276 industry professionals. It is the only show that covers every facet of the construction industry.
Participating in the Timber Expo with BC Wood will allow companies to:
position their brands at this high profile event;
raise brand awareness;
meet new clients;
and close business deals.
The Timber Expo allows attendees to explore the emerging possibilities in the timber business and brings together exhibitors and potential consumers under one roof.
Historically, Western European markets, particularly the UK, have demonstrated a preference for the high-value species coming from BC and the value-added products made from these species. There remains a significant opportunity in the UK to grow sales, specifically in high-grade specialty Western Red Cedar, Douglas Fir, and Hemlock lumber, veneers and finished building materials, log and timber frame homes and potentially 2x4/6 pre-fabricated homes.
BC Wood plans to organize a group pavilion at the Timber Expo for industry representatives and other Canadian forest products associations. For more information regarding the Timber Expo, BC Wood's participation, and costs, please contact Brian Hawrysh at 604-882-7100 or directly at
bhawrysh@bcwood.com
.
Japan Market Update

Japan Home & Building Show 2017
BC Wood is once again organizing the Canadian Pavilion at the Japan Home & Building Show on behalf of the wood industry. This show is held at Tokyo Big Sight and this year it will run from November 15th to 17th.
Since last year, the organizers of the Japan Home Show have been targeting the hospitality industry with a new zone for interior fixtures. This is of course because of the rush to build and refurbish hotels and resorts to accommodate the growing number of inbound travelers. Last year, 24 million people visited Japan and this number is expected to grow to 40 million annual visitors by the 2020 Tokyo Olympics; therefore, there is a great need to expand Japan's tourism infrastructure.
Also, continuing from last year will be the dedicated kitchen and bath zone. It has always been strange that Japan did not have a kitchen and bath show so it is hoped that the Japan Home Show will build this section into the main annual event for the industry.
---
In this section, you can post for free anything from job listings (for employees looking for work, and employers looking for new staff), to machinery for sale/wanted, to a request for a particular type of wood or service.
If you would like to include a posting in our Marketplace section, please email me at
rmann@bcwood.com
or call 604-882-7100 and ask for Rumin.
Upcoming Events
July 25-27, 2017: AFN - Circle of Trade, Manitoba, Canada
August 16-19, 2017: Techno Mueble Expo, Guadalajara, Mexico
September 7-9, 2017: Global Buyers Mission, Whistler, Canada
September 24-27, 2017: Multi-Family Exchange, Scottsdale, USA
September 28-Oct 1, 2017: IDS Vancouver, Canada
October 10-12, 2017: UK Construction Week, Birmingham, UK
October 12-14, 2017: CIEHI, Beijing, China
October 12-15, 2017: Bond Custom Home, San Diego, USA
October 14-17, 2017: Osaka Living and Design Show, Japan
October 17-21, 2017: Expo CIHAC, Mexico City, Mexico
For a list of all trade and industry events, please visit our

Rumin Mann
BC Wood