Writing Book Reports in 2nd Grade
Start Early!
Many schools begin to teach children how to write book reports early in elementary school; however, some schools do not begin to teach these skills until third grade.
I have come across schools and teachers who begin to stress writing and critical thinking in kindergarten and other schools where children don't get a very solid foundation in writing.
A child in second grade (or earlier) CAN begin to write book reports! He or she should be able to express simple concepts about the books they read.
You can help by encouraging your child to develop critical thinking skills and by helping him or her write down their thoughts and ideas.
To help your child practice...after reading a book, write down these things on a sheet of paper:
My Book Report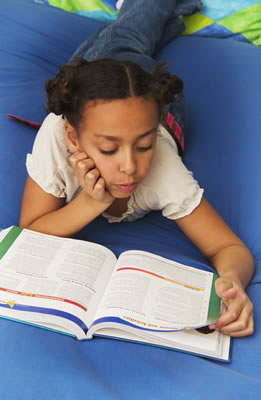 Author: (leaving space for your child to fill-in the blank).
Title: (also leaving space).
This story is about... (let your child fill-in the rest).
The main lesson from this book is.... (let your child fill-in his or her thoughts).
I liked (or did not like) this book because... (let your child write his or her opinion).
Finally, simply talk to your child about the answers they wrote down.
This will help your child become confident about analyzing books, sharing his or her opinions, and writing down their thoughts, effectively, so that other people can understand them.
If your child can write down the author and title of a book, one sentence on what the book is about, and a couple of sentences on their opinion of a book, then your 2nd-grader is on his or her way to becoming a great writer!