Young Adult Author Panel with Christina June and Katy Upperman
*Note: This event is free and open to the public, but please RSVP to Fiction Addiction if you plan to attend. Books can be purchased online, at the store, or by calling us at 864-675-0540. Those who cannot make the event may order signed books from Fiction Addiction to be picked up afterward or direct shipped.
Sixteen-year-old Tatum Elsea is bracing for the worst summer of her life. After being falsely accused of a crime, she's stuck under stepmother-imposed house arrest and her BFF's gone ghost. Tatum fills her newfound free time with community service by day and working at her covert graphic design business at night, which includes trading emails with a cute cello-playing client. If Tatum is reading his emails right, her virtual Prince Charming is funny, smart, and talented -- and he seems to think the same about her. Too bad he's spending his summer across the ocean in Ireland...not that Tatum would be allowed to go on a date anyway.
But over the course of the summer, Tatum will learn that sometimes going after what you want means breaking all the rules. And when Tatum discovers she's not the only one in the house keeping secrets, she finds she has the chance to make amends with her family and friends. Equipped with a new perspective, and assisted by her feisty step-abuela-slash-fairy-godmother, Tatum is ready to start fresh and maybe even get her happy ending along the way. A modern play on the Cinderella story arc, Christina June's It Started with Goodbye will appeal to fans of Sarah Dessen, Stephanie Perkins, and Jennifer E. Smith.
Equal parts swoonworthy romance and deeply affecting family drama, this debut novel about the boy next door-turned-super hot bad boy will have readers hooked from the very first kiss.
After his father's stroke, Max Holden isn't himself. As his long-time friend, Jillian Eldridge only wants to help, but she doesn't know how. When Max climbs through her window one night, Jill knows she shouldn't let him kiss her. But she can't resist, and when they're caught in the act by her dad, Jill swears it'll never happen again. Because kissing Max Holden is a terrible idea.
With a new baby sibling on the way, her parents fighting all the time, and her dream of culinary school suddenly up in the air, Jill starts spending more and more time with Max. And even though her father disapproves and Max still has a girlfriend, not kissing Max is easier said than done. Will Jill follow her heart, and allow their friendship to blossom into something more, or will she listen to her head and stop kissing Max Holden once and for all?
Chosen by readers like you for Macmillan's young adult imprint Swoon Reads, Katy Upperman's debut novel Kissing Max Holden skillfully navigates the tenuous territory of bad influences, good friends, and complicated families.
About the authors: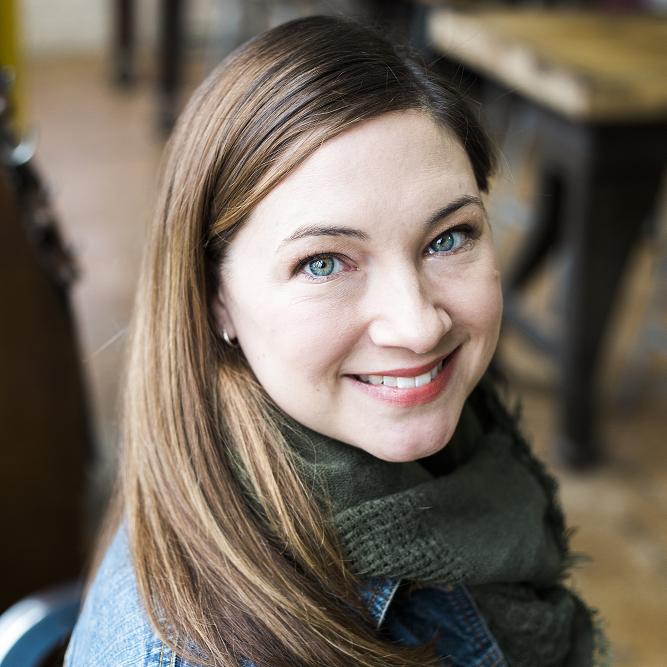 Christina June writes young adult contemporary fiction when she's not writing college recommendation letters during her day job as a school counselor. She loves the little moments in life that help someone discover who they're meant to become -- whether it's her students or her characters. Christina is a voracious reader, loves to travel, eats too many cupcakes, and hopes to one day be bicoastal -- the east coast of the US and the east coast of Scotland. She lives just outside Washington, D.C., with her husband and daughter.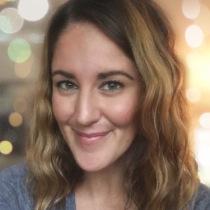 Katy Upperman is a graduate of Washington State University, a former elementary school teacher, and an insatiable reader. When not writing for young adults, Katy can be found whipping up batches of chocolate-chip cookies, or exploring the country with her husband and daughter. Kissing Max Holden is her debut novel.
If you cannot make the event, you can reserve a personalized copy of the authors' books by contacting Fiction Addiction in advance at 864-675-0540 or at info@fiction-addiction.com.
ABOUT FICTION ADDICTION
Fiction Addiction is a local, woman-owned, independent bookstore established in 2001. The store carries a mixture of new and used fiction and nonfiction, including children's books, as well as gift items. We are located at 1175 Woods Crossing Road (in the shopping center with Fried Green Tomatoes, Jimmy John's, and Boardwalk). For more information, visit our website at http://www.fiction-addiction.com or call us at 864-675-0540.
- END -