The Birthday Wall: Create a Collage to Celebrate Your Child
by Dawn Herring
I'm excited to share with you my new e-book, The Birthday Wall, which is a detailed, step-by-step instructional book I've written that shows how to create a multi-dimensional, colorful visual collage to help celebrate your Child's birthday! As creator of this family tradition, I share how to research, plan, gather, create, and display all the elements of your child's Birthday Wall, which can enable you to validate, affirm and show appreciation for your child with who they are right now. You can buy it
here on Amazon or
here
on Smashwords
for just
$2.99

.
**A BIRTHDAY WALL STORY, FEATURING SARAH JOYCE BRYANT AND HER SON CODY**:
Refresh Your Kids
Pay very close attention to what brings your child
joy
. When you see them respond with that kind of vibe, there's a good chance you observing an
important matter of their heart
. Even if this matter is not necessarily close to yours, be sure to focus on that quality and let them know that it
matters to you too
. Matters of the heart are part of the
vitality
of relationship.
Refresh Your Self
What

really matters

to you right now? Is it a

relationship

that holds a lot of weight in your life experience? Is it an

activity you are yearning for

that you haven't carved out time to engage in? Is it an

emotion that you've buried

because you find it too overwhelming to focus on with all of your other responsibilities? These

matters of the heart

are of vital importance and should not be ignored or put aside for very long.

Listen carefully

to what your heart is speaking to you and

MAKE TIME

for those things that you know will make all the difference in the

quality

of your life. It will be time well invested.
For Your Journal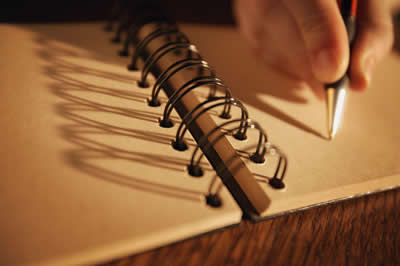 Journaling Tip:
Create a joy and gratitude filled focus with your journaling practice to initiate positive change.
***
Q: How often do you focus on the matters of your heart? Does joy and gratitude of your life matters naturally come to the surface with this focus or do you have to make a deliberate effort?
I try to initiate a more joyful focus in my journal entries by noting what made me happy or excited or inspired. When I record my grandboy's experiences, that often naturally produces joy and gratitude, since he is a serious and happy matter of my heart.
***
In a previous issue of Refresh Journal, this journaling question was presented:
Q:
What sort of focus do you keep in your journal? Is it mostly what went wrong or what you did right?
The following answer is from #JournalChat contributor and avid journal keeper,
A: For the longest while I journaled about my perceived lack in my life. In reviewing my journal entries, I noticed a pattern. I was negative and in a victim mentality. I realized I was only stagnating my growth. So I immediately took measures to turn it around to a more positive outlook by acknowledging all of my accomplishments and feedback from people I encountered in my day. Now when I focus on what I did wrong, I look at it as a way to learn so that next time, I could do it right. My journal entries are more balanced because of my new-found perspective; I come from a place of compassion for SELF which makes it easier for me to see things clearly.
Here is

my response

to Andrea's answer:
I'm so glad you have found a balance in your journal entries and are now learning from your 'negatives' rather than feeling like a victim. When we learn from what we struggle with, it only benefits us in the long run so we can create positive change, leading to a higher quality of life experience.
You're welcome to reply to the weekly journaling question; I may share it in a future edition of Refresh Journal.
My blog post:
The View
You're welcome to subscribe to my blog Refresh with Dawn Herring so you will always get my latest posts in your email to read at your convenience.
THE ARTIST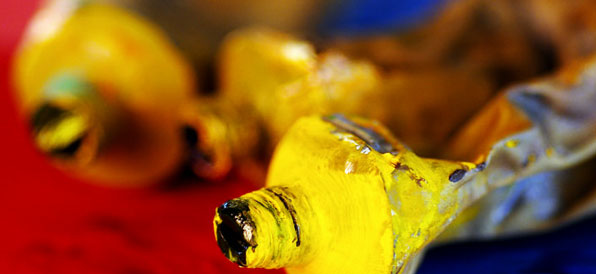 When you sit down to create something, what triggers your inspiration?
What is your heart focus when you decide to express yourself visually or physically in creative form?
It can be intimidating at times to allow your heart emotion, what really matters to you, to come to the fore.
Sometimes it's hard to know just HOW to express our heart emotion without feeling overwhelmed.
But that's OK.
That's why being an artist takes guts, courage and bravery.
That's when you choose to create despite your overwhelm.
Then you notice how much more grounded in gratitude and joy you feel afterwards.
Always give yourself permission to create from the heart. Because that's what really matters.
"You discover what greatness you are capable of by moving past your doubts and resistance and following your heart, even when it scares you."
#JournalChat contributor and avid journal keeper:
"I'm so glad I came across your #JournalChat. It has helped enrich my journaling experience as well as unlock some deep core limiting beliefs. Thank you!"
I recall a sweet little church song I used to sing as a youngster called, "I've Got the Joy, Joy, Joy, Joy, Joy Down in My Heart."
Whenever we used to sing it, we'd ask the question, "Where?"
I think the repetition of the word JOY in that song is what made it so sweet. And then knowing where that joy came from which was even comforting.
Like Love and Peace and Gratitude.
Don't you just love a day when those qualities of the heart stand strong and they're right on the tip of your tongue (or your pen, for that matter)?
But maybe we don't recognize or realize these essential elements especially when our day is full of challenge, difficulty or pain.
That's why it can help to create a deliberate focus of Joy, Gratitude and even Victory in our lives to help enhance those qualities and bring them to the fore, whether we speak them or write them.
We touched on this life issue during our recent session of #JournalChat Live with our topic, Your Journaling: Making Change, as we discussed how creating a positive Joy-filled focus can actually help initiate positive change through our journaling practice. Highlights are below.
Also included are refreshing tips for your kids and your self and a great song pick by Rod Steward title, "You're in My Heart."
And check out a special Q&A in the Journaling tip section featuring #JournalChat contributor, Andrea Lewis, as she shares from her personal journaling experience.
Next time you're looking for a way to create a more positive focus on the happenings of your day, think about who and what are matters of your heart. You may just find joy and peace and gratitude bubbling up from places you least expect. What you focus on grows!
Thanks for making Refresh Journal part of your heart-felt focus.
Have a joy filled week!
Host of #JournalChat Live and #JournalChat Links edition
JournalChat Pick of the Week:
Whenever you receive a diagnosis of a dramatic and life-altering illness, you want all the support you can get to work your way through to the other side--where healing and wholeness reside.
Dr. Laurie Nadel shares many approaches that we can use

in our journaling practice

to create such a healing pathway--whether we're diagnosed with cancer or any illness or disease that debilitates and frightens us. From drawings and color to humor and dreams, journaling can help us focus on what will bring healing, calm and humor as we navigate the unknown.
For this week's #JournalChat Live, we will discuss Dr. Nadel's suggested approaches to journaling that will help us stay centered and strong in the face of serious health issues. Our topic will be Your Journaling: A Healing Pathway.
You're welcome to read this post prior to the Live chat on Thursday, and perhaps write an entry about how you have used your journaling practice to heal your body and soul during great physical duress. You're welcome to share any discoveries you've made during our chat.
So join us on Thursday, February 14, 2013 at 5 p.m. EST (2 p.m. PST) for #JournalChat Live on Twitter. Be sure to use the #JournalChat hashtag in your tweet!
Highlights from #JournalChat Live
Our topic for #JournalChat Live this past week was Your Journaling: Making Change as we discussed how we can create a more joy and gratitude filled focus with our journaling practice. Highlights are below.
Here are insights from Debra Marrs with her post, Write Your Way to Change in the New Year:
Debra shares that a journaling process helps you create change and open up new possibilities. The awareness that Debra's approach with journaling can simply help us create more positive perspectives. Debra's suggestion is to have your kids record their daily joy as well. Joy is ever more joyful when it is shared. Her point is of recording the wonder of being a child again. When we emphasize gratitude in our journaling, we will attract more to be grateful for.
Here's my point of view and insight:
For anyone who has journaled at all, most recognize the awareness the practice brings to our lives. Whether you choose to actually create separate journals or use Debra's ideas as prompts, it can really emphasize the positive. It can be so easy to just write a rant but journaling a great point/highlight activity can be a real boost! I notice when I enjoy something that makes me feel young again, it's worth noting in my journal. Whether it's music, an old activity made new, or reading books we used to love as kids, journaling helps us take notes!
From Stephen Van Vugt:
I've never had the discipline to write in five separate journals. I can only keep one at a time! The only problem with keeping one is keeping track of the different aspects (i.e. my joy points, gratitude thoughts...) I did keep a gratitude journal once. I found it helpful, but not as consistent as my 'daily' journal. I wrote LOTS last year; too focused on the negative and it broke me. My journal became a place to dwell on my problems, negative thoughts. Instead of helping me resolve my problems, my dark thoughts, it perpetuated them, made them worse, more fearful. I had consquences on my life, my family, my work. I suppose I should write my joy down...
From Victoria Musgrave:
I keep a gratitude journal to remind myself of the good things in my life. If you continually focus on the negative in your journal, you attract or see more negative in your life. A journal is a good place to notice the negative and find positive solutions or let it go.
From Kathy Pooler:
Different journals address different aspects; helps me keep my life compartmentalized. It helps structure my thoughts and hone my focus. Journaling does help identify areas that need changing...sometimes my own words surprise me. We are who we THINK we are and who we tell ourselves we are. It's all about self-awareness and listening to oneself-necessary ingredients for change. It seems when we brave going into the depths of our pain, we find treasures within-our gold.
And to Summarize:
With Debra's journaling ideas, you're bound to create positive change on the page with joy, gratitude and victory.
See how you can create positive change with a joy filled focus in your journaling practice.
Check out the transcript for #JournalChat Live on 2/7/13. Special Thanks to Debra Marrs for her fabulous post, Write Your Way to Change in the New Year, which was our journaling resource for this week's live chat.
Join us on 2/14/13 at 5 EST/2 PST for our next session of JournalChat Live. Topic is in the section for Pick of the Week.
Love is a Matter of the Heart.

You're in my heart
As you create a more heart felt focus--what really matters to you--in your life experience, encourage a friend to join you in this journey. Sometimes we can gain courage and a more authentic path when we share our positive change with a friend.
And friendship is truly a matter of the heart!
Dawn Herring
Host of #JournalChat Live and #JournalChat Links Edition on Twitter
Author of The Birthday Wall: Create a Collage to Celebrate Your Child