Irrigate workshops coming up this summer.

Irrigate is an artist-led creative placemaking initiative spanning the six miles of the Central Corridor Light Rail line in Saint Paul during the years of its construction. Artists collaborate with businesses, organizations and community groups to change the landscape of the corridor with color, art, surprise, creativity and fun.

Artists of any level, experience or discipline -- who live, work or have a personal investment in the Central Corridor Light Rail Transit (CCLRT) neighborhoods -- are invited to a complimentary training on placemaking and cross-sector collaboration. Use your creative talents to have an impact on your neighborhood, your local businesses, and the light rail corridor. After completing the training, artists will be eligible to apply for collaborative placemaking project support through a simple and speedy application process.

Requirements:
You consider yourself an artist.
You live, work or have a personal investment in at least one of the CCLRT neighborhoods.
You want to learn about placemaking and working cross-sector.
Benefits:
Free training on placemaking and collaboration tools.
New connections to neighborhood resources and other artists.
Eligibility to apply for collaborative placemaking project support (up to $1000 per eligible artist/per project up to a maximum of $3,000)
All workshops are on Saturdays, 8:30am-5pm, located on or near the CCLRT. Artists need only take one workshop.

Here are upcoming available dates for June 2, June 30, July 28, and August 25.



Springboard's offices and resource center, closed May 28 for Memorial Day.

In observation of Memorial Day, our offices and resource center will be closed May 28. We'll be back on Tuesday!

Our own Noah Keesecker has suggested you observe the day by putting together a playlist of artists born on May 28. He suggests John Fogerty, Gladys Knight and Gyorgy Ligeti, the Hungarian composer noted for his contributions to the soundtrack for Stanley Kubrick's 2001: A Space Odyssey. Your editor also suggests ska legend Prince Buster and the late chainsaw-wielding punk singer Wendy O. Williams. We'll get you started below. Happy Memorial Day!

Ligeti: "Lux aeterna"
Creedence Clearwater Revival - I Put A Spell On You
We're now a staff of twelve -- eleven in St. Paul, and one in Fergus Falls -- but until recently, we'd never been photographed in the same place before. All that has finally changed, however. Photographer Zoe Prinds-Flash came by our offices to take our first full staff photo in two years. So with that, we present to you the whole 2012 Springboard team. Look at us!




Top row: Carl Swanson Atiya, Executive Assistant; Peter Haakon Thompson, Irrigate Project Coordinator; Noah Keesecker, Program Director; Caly McMorrow, Operations and Program Manager

Middle row: Zaraawar Mistry, Artist Resources Coordinator; Michele Anderson, Program Director, Lakes Region; Laurel Zabel, Exeuctive Director; Kathleen Richert, Director of Artist Programs

Bottom row: Molly Chase, Interim Managing Director; Jun-Li Wang, Artist Community Organizer; Nikki Hunt, Program Manager; Andy Sturdevant, Artist Resources Director

Now that you know us all by name and face, come by the offices and say hello!



Did you know about our Emergency Relief Fund?

Accidents will happen, as you know. When they do, the Emergency Relief Fund is one way to meet unexpected emergency needs of area artists, writers, musicians, performers and creatives. The Fund supplies immediate monies to cover unpaid, unexpected bills directly resulting from a catastrophic, career-threatening event such as theft, fire, flood and health emergency. (The Emergency Relief Fund does not cover unemployment and equipment/automobile repair that is not a result of theft or natural disaster.)

Artists living in Minnesota, Wisconsin, Iowa, North Dakota or South Dakota may apply for up to $500. Artists must provide a copy of the outstanding bill and the Emergency Relief Fund payment will be made directly to the business to whom the artist owes money -- insurance company, hospital, medical clinic, etc.

The fund does not cover anticipated bills such as rent/fees to landlords, utilities, home mortgage, and dues to credit cards, banks, and other financial institutions. Questions? You can learn more here. If you have specific questions about eligibility, or need additional resources, you can feel free to contact us at ERF@springboardforthearts.org.





The St. Paul Bureau of Arts and Beverages is in session monthly. Stay on top of it.

Every first Monday of the month from 5:00 to 8:00 p.m., Springboard hosts a get-together for artists and artist-liking people to have some drinks, hear some interesting talks, and generally have a good time after work. We've got all sorts of great plans for performers, speakers, events and attractions this summer and fall, so be on the lookout.

"How can I be on the lookout, though, with my busy schedule?" you ask. Easy! The answer is, of course: Facebook! You can now join our brand-new Bureau of Arts and Beverages Facebook group and get a guaranteed invite to every event this summer.

This upcoming gathering on Monday, June 4 will feature Harry Chalmiers of McNally Smith College of Music and Chris Cloud of MPLS.TV. Details and a summer schedule will be posted next week.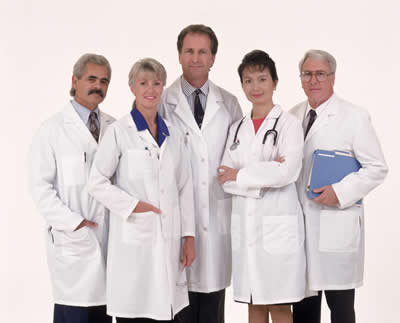 Some doctors suggest that less than one happy hour a month can lead to
extremely serious medical conditions. (Most medical doctors making this suggestion were ejected
from medical school for chronic gambling.)
Elsewhere around Lowertown.

Also at the Black Dog Cafe, there have been screenings of PBS's excellent "ART21" series. On Tuesday, May 29, the final episode, "Balance," screens at 8:00 p.m. It features artists Rackstraw Downes, Robert Mangold, and Sarah Sze: "Through sculpture, paintings, and installations, the artists in this hour grapple with equilibrium and disequilibrium as they create highly structured works that challenge conventional notions of perception and representation."

See the trailer here: http://www.youtube.com/playlist?list=PLB916057D57BD4DD7

It's completely free. No RSVP needed -- just show up and support Lowertown-based public programming!



Join our Lake Region mailing list for information from our Fergus Falls office!



Upcoming grant deadlines.


JUNE 29
Bush (bushfoundation.org)
Fellowship program references due

JULY 9
Bush (bushfoundation.org)
Fellowship program applications due

AUG. 10
St. Louis Park (stlouispark.org)
Arts & Culture grants for artists applications due






Springboard for the Arts' Quick Links
SpringBlog
Facebook
Flickr
Delicious
Springboard for the Arts' mission is to cultivate a vibrant community by connecting artists with the skills, information and services they need to make a living and a life. For more information, please visit www.springboardforthearts.org

Spring
board for the Arts' Work of Art: Business Skills for Artists workshops are underwritten by a generous grant from the Emily Hall Tremaine Foundation.