House Financial Services Committee Reach Agreement to Move Key Flood Insurance Legislation Forward



The National Association of Realtors® said that significant improvements to the
"21st Century
Flood Reform Act," key legislation aimed at strengthening and reauthorizing the National Flood Insurance Program, have cleared the way for endorsement of the bill. Among the changes, Realtors® support the House Financial Services Committee's commitment to retaining "grandfathering" - a policy that protects homeowners from significant rate increases when a flood map changes.


Six Safety Apps You Should Know About

Free Realtor

®

Safety Classes coming in September to PCBOR
®
Foreign Investment in U.S. Real Estate Surges



Investment in U.S. residential real estate from outside the country surged to a new high last year, according to NAR's just-released 2017 Profile of International Activity in U.S. Residential Real Estate. Foreign buyers spent $153 billion on U.S. residential property between April 2016 and
March 2017, an increase of 49 percent over the prior year. Nearly half of all foreign sales were in three states: Florida, California, and Texas.

New Jersey
Realtors
®
Good Neighbor Award
Deadline:
September
22, 2017
The
NJ
Realtors
Good Neighbor Award
will be pres
ented to
three
Realtors

®
or Realtor
-Associates

®
who
have made extraordinary commitments to improving the quality of life in thei
r local and/or global
communities through volunteer community service. There are many worthy Realtor® candidates, please nominate one! They can win money for their charity as well as
obtaining
this fantastic recognition.
Get the Application Here

3 Ways to Make Counteroffers Easier


No matter if your client is buying or selling, counteroffers can pose sticky negotiations from both sides. Here are three tips for successfully responding to counteroffers from Desare Kohn-Laski,
broker-owner of
Skye Louis Realty
in Coconut Creek, Fla.

Read More
NAR Stresses Mortgage Affordability


NAR in comments to the regulator of Fannie Mae and Freddie Mac says the companies shouldmove forward on plans to create a financing program for manufactured housing, give owner-occupant households priority over investors when disposing of troubled homes, lower financing fees, and do more in rural areas.


Blog Post Focuses on Smart Home Resources
An article
on the Center for REALTOR® Technology's blog lists resources you can use to help answer questions from clients about smart home devices and trends.
Caution on Insurance Rule Changes, NAR Says

Any regulatory changes implemented by the government that are aimed at improving health insurance options
should not make it more expensive for self-employed people such as real estate
professionals to purchase coverage, NAR says in a letter
submitted to the Centers for Medicare &Medicaid Services. The letter stresses the need for affordable, quality health insurance options in the individual insurance market; protections for preexisting conditions and preventive health and chronic disease management services; guaranteed availability of coverage; easy access to
preferred providers; and prohibiting discrimination based on age.
December 4th - 7th, 2017
Atlantic City, New Jersey
$$$ $89. Early-Bird Pricing Coming in September $$$

Realtors® Conference & Expo
Chicago - November 3-6, 2017

Quarter Century Club

Deadline is September 13th
New Jersey Realtors

®

recognizes Members who have been a Realtor

®

for 25+ years.

Membe

rs

who would like to apply may do so here. Deadline for submission is
September 13th to the

PCBOR® Board office.

Any questions? Contact Pat Batavia, Board staff liaison for this recognition.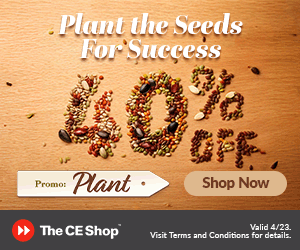 A No-Cost Membership Service

Help with:


Spyware


Virus Removal


Slow Computers


Network Problems


Printer Problems