PCBOR

®

Proudly Presents the Certified International Property Specialist Institute (CIPS)



Step into the global arena and market your business to the world with the Certified International Property Specialist (CIPS) Designation. PCBOR

®

will be hosting the entire five-day CIPS Institute at our Board office (204 Berdan Avenue, Wayne), starting Thursday, September 7th, 8th, 11, 12, ending on Wednesday, September 13th.

In this five-day CIPS Institute, you will learn the critical aspects of international real estate transactions, including:

Globalization of economies
International capital flow
Marketing and business planning strategies
Roles and expectations in international transactions
PCBOR® Members Only- Early Bird Registration by July 15th: $425.00
Upon completion of all classes, an additional $75. application fee and $220. annual dues are required to receive this designation.

NAR Answers Question about "Instant Offers"
In recent weeks, members of the National Association of REALTORS® have engaged the association and their fellow agents in social media conversations, email exchanges, and in-person discussions about news of online business models, proposed federal budget and tax changes,
and other potential disruptions in the industry.
"Everyone's feeling pummeled by the news these days, but it feels particularly challenging in real estate," says NAR Senior Vice President of Communications Stephanie Singer. While the prospect of change can be exciting, it can also cause concern about the future of the profession.
Most recently, news about Zillow's "Instant Offers" pilot program has created a stir. But experiments like these can also reinforce the value of REALTORS®.


"There's a human element to buying and selling a home that can't be replaced," said NAR President William E. Brown. "NAR is the sum of its REALTOR® members, and the association is fully committed to helping REALTORS® and their customers succeed. I want every member to know that we care about your business and are fully invested in shaping the future of the real estate industry."
Read More
Is Zillow's Instant Offers Just a Test?
Tips on Addressing "Instant Offers" with your Clients
Global Business Survey


Final Opportunity!

Passaic County Board of Realtors has recently launched our Global Business Council in the endeavor to bring global business opportunities to our Members. Kindly fill out this survey and be entered into a drawing to win an American Express $100.00 gift card.

Global Survey of PCBOR Members
Triple Play Reception Survey


Final Opportunity!

Passaic County Board of Realtors® hosts a reception for our Members each December at the Realtors® Triple Play Convention and Trade Expo in Atlantic City. We would like your opinion regarding the type of event you would like to see. Kindly fill out this survey and be entered into a drawing to win an American Express $100.00 gift card.

Triple Play Reception Survey
Fannie Raises DTI, Tackles Student Debt



Fannie Mae is increasing its maximum debt-to-income ratio to 50 percent from 45 percent and last month eased underwriting for borrowers carrying heavy student loan debt. The changes will help more households obtain financing to buy a home and are explained in

an NAR video

with Fannie Mae Vice President Jonathan Lawless.



Lawrence Yun on the Latest Rate Hike
"The latest rate hike is partly justified from ongoing economic expansion and also a steadily falling unemployment rate. However, the Federal Reserve should be mindful of the lower th
an expected rate of inflation and the consequent low interest rates on long-dated bonds, like 10-year Treasury and 30-year mortgage rates. An inversion in interest rates of short-term fed funds being higher than long-term bond yields can easily pull down the economy into a recession. We are getting closer to that inversion point."

Read More
House Panel Gathers Flood Insurance Info
The House Financial Services Committee heard testimony last week on reforms to federal fl
ood insurance. Reforms are being considered in several bills under development as lawmakers work towards re-authorization of the program before it expires at the end of September.
Cyber Security Checklist
NAR Legal Affairs has a cyber security checklist to help you stay protected
against breaches.


Boost to Independent Contractors

The U.S. Department of Labor has taken actions that, on balance, could be favorable to real estate by withdrawing informal guidance issued two years ago that broadened tests for classifying people as either employees or independent contractors.
Foreign Investment in US is Rising
China was the top country of origin for both buying and selling commercial real estate in 2016, and Florida was the top destination of choice for international clients, according to the new
2017 Commercial Real Estate International Business Trends
survey by the National Association of Realtors® (NAR). The survey analyzed cross-border commercial real estate transactions made by Realtors® during 2016.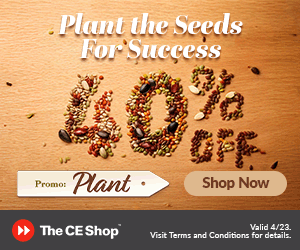 A No-Cost Membership Service

Help with:


Spyware


Virus Removal


Slow Computers


Network Problems


Printer Problems