In this session agents will learn the in's & out's of Google Plus and its connection with YouTub
e's potential for getting you on the first page of Google. Learn the basics of navigating Google Plus and YouTube profiles, and why it is important for every Realtor® to have a Google Plus account. Review of Google and YouTube's best features. A demonstration
on how
to build listing videos with windows movie maker.
Flood Ins. Authorization Passes Committee
Top Priority for NAR
A bill to reauthorize federal flood insurance for another five years

has been passed

by the
Ho
use Financial Services Committee as one of several bills it's considering. Another bill that passed would cap flood insurance premium rates. The two bills will be added to others under consideration and voted on as a package by House lawmakers.
NFIP Legislative Analysis
Existing-Home Sales Rise 1.1 Percent



Sales rebounded in May by 1.1 percent and low inventory levels helped propel the median sales price to a high while pushing down the median days a home is on the market to a low. The sales pace is now at 5.62 million, the median sales price at $252,500, and median days on market at 27, down from 29 the previous month. "Home prices keep chugging along at a pace that is not sustainable in the long run," says NAR Chief Economist Lawrence Yun. "Demand levels indicate sales should be stronger, but it's clear some would-be buyers are having to delay or postpone their home search because low supply is leading to worsening affordability conditions.
Read More
Local Monthly Market Indicator Report-May
Local Market Update Report-May
More NJ Stats
Latest NJ Skinny Market Report Video
July 12th Mixer at Runway 22



J

oin

us for ou

r

July Mixer and Business Card Exchange, Wednesday, July 12th

(from 5:00 - 8:00 pm) at Runway 22, 168 Passaic Avenue, Fairfield, NJ 07004.


First 60 Attendees $10.00 / $20.00 thereafter - includes two house drinks and appetizers.
Here is the flyer with additional information.


PCBOR

®

Proudly Presents the Certified International Property Specialist Institute (CIPS)



Step into the global arena and market your business to the world with the Certified International Property Specialist (CIPS) Designation. PCBOR

®

will be hosting the entire five-day CIPS Institute at our Board office (204 Berdan Avenue, Wayne), starting Thursday, September 7th, 8th, 11, 12, ending on Wednesday, September 13th.

In this five-day CIPS Institute, you will learn the critical aspects of international real estate transactions, including:

Globalization of economies
International capital flow
Marketing and business planning strategies
Roles and expectations in international transactions
PCBOR® Members Only- Early Bird Registration by July 15th: $425.00

Upon completion of all classes, an additional $75. application fee and $220. annual dues are required to receive this designation.

Hot Topic Alert- Sales Tax on Professional Services
States generally levy three primary types of taxes, income taxes,
property taxes
, and sales taxes. State sales and gross receipts taxes are a significant revenue source for state governments. Recent reports indicate that 32.7 percent of the nation's state tax revenue in the fourth quarter of 2016 came from sales and gross receipts taxes. In fact, in the South, sales and gross receipts taxes constituted the largest state tax category at 39.9 percent. Accordingly, state sales taxes receive significant attention from state legislatures, especially when state budgets are tight.
Most states assess a sales tax on many goods and some services. Only Alaska, Delaware, Montana, New Hampshire and Oregon do not have a state sales tax. However, even in some of those states, broadly based gross receipts taxes or corporate taxes based on sales may apply.
Read the Report
Related: RPAC- Your Best Investment in Real Estate
10 Biggest Threats to Real Estate
Global uncertainty combined with political polarization is the top issue facing the hous
ing industry in 2017 and 2018, according to The Counselors of Real Estate's annual list. Find out why, along with the other nine challenges, here.
New Jersey Realtors®
Quarter Century Club- 2017


New Jersey Realtors

®

recognizes Members who have been a Realtor

®

for 25+ years. Members
who would like to apply may do so here. Deadline for submission is September 13th to the PCBOR

®

Board office.
Any questions? Contact
Pat Batavia
, Board staff liaison for this recognition.
NJ
Realtors® Good Neighbor Award Application Now Available
Is an Auction Wise for your Client?
If you're trying to enhance your image as a full-service real estate pro, auctions shoul
d b
e
a part of your business.
Here's how to tell whether an auction is the right move for your client.
Smaller Banks Are Main Lending Providers in REALTORS®' Commercial Markets
Commercial real estate investment trends mirrored the global econo
mic slowdown and broader uncertainty in 2016. Sales of global large capitalization (cap) transactions-over $2.5M-declined 15 percent year-over-year, with volume totaling $826 billion, based on data from Real Capital Analytics (RCA). Investors took a pause from the strong pace of investments recorded in 2015, ascertaining the impact of economic and geopolitical changes upon markets. Commercial investments in the U.S. echoed the global trends, with sales volume in large cap markets closing the year at $489 billion, an 11 percent decline on a yearly basis.
e-Closings on the Horizon...Hurdles Remain


NAR President-elect Elizabeth Mendenhall hosted dozens of technology, real estate, and other experts to find ways to make eClosings more widespread now that the legal and technology
frameworks are there. Access a write-up of the meeting and two videos in which participants talk about next steps.
NAR Calls for Reducing FHA Insurance Premiums
NAR calls
for reducing FHA mortgage insurance premiums and ending
the requirement that borrowers pay mortgage insurance premiums for the life of the loan if they put less than 10 percent down in comments to HUD as it determines ways to pare back its regulations under an Administration directive to ease regulatory burdens.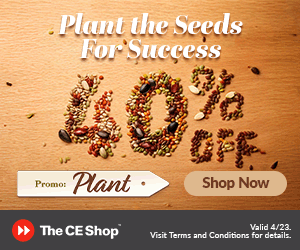 A No-Cost Membership Service

Help with:


Spyware


Virus Removal


Slow Computers


Network Problems


Printer Problems