Call for Diversity and Cultural Affairs Committee Members
The Passaic County Board of Realtors
is has formed a Diversity and Cultural Affa
i
rs
Committee.
The purpose of this committee is to strengthen the inclusiveness of the ind
ustry which will strive to promote fair housing and create opportunities through Diversity by providing education, networking and business tools.
Understanding how to effectively work with diverse populations can help Realtors® build successful businesses in today's multicultural real estate market.
Sign Up for this Committee
RPR Monthly Statistical Report


Realtors Property Resource® has generated this report for use by our Members. The link will expire in 30 days, please download to your computer if you would like to keep this report.



If you have any questions: Contact RPR Customer Service at (877) 977-7576 or support@narrpr.com

.



Global Business Survey


Passaic County Board of Realtors has recently launched our Global Business Council in the endeavor to bring global business opportunities to our Members. Kindly fill out this survey and be entered into a drawing to win an American Express $100.00 gift card.

Global Survey of PCBOR Members
Triple Play Reception Survey


Passaic County Board of Realtors® hosts a reception for our Members each December at the Realtors® Triple Play Convention and Trade Expo in Atlantic City. We would like your opinion regarding the type of event you would like to see. Kindly fill out this survey and be entered into a drawing to win an American Express $100.00 gift card.

Triple Play Reception Survey
New Jersey Housing and Mortgage Finance Agency (NJHMFA)
Homeseeker Downpayment Assistance Program for Passaic County
The
NJHMFA
has the new HomeSeeker Downpayment Assistance Program
(DAP) which P
assaic County is one of the 6 counties in the state that may participate. It has to be used in conjunction with our government insured Homeward Bound 1st mortgage. This program is gaining popularity in all of the 6 counties that it is eligible in. Below are the links to the guidelines for HomeSeeker, Homeward Bound, and our Participating Lenders list. Please distribute this information to the Realtors in Passaic County.
Here are the links:
HomeSeeker Homeward Bound Guidelines
Program Information
Participating Lender List
For many, the connection to global begins at a local level.
The 2016 Profile of International Activity in U.S. Residential Real Estate Activity statistics
show that 59% of the international purchases made in 2015 were made by resident foreigners, which are non-U.S. citizens who are rece
nt immigrants or temporary visa holders. In other words, these buyers are already living in your area but need a REALTOR® with specialized skills to help them navigate their first real estate transaction.

Read More
International Commercial Investment Grows
International investors are showing growing interest in U.S. commercial real estate, with
buyers and sellers from China topping the list, according to NAR's 2017 Commercial Real Estate International Business Trends survey. Florida was the most popular state
to invest in for international clients.

More.
Sponsor Webinar: Rental Marketing



Rental management software company AppFolio is hosting a webinar on how to
use t
he latest communication channels to reach households to expand your rental marketing. Here is the registration link for members who market and manage rental properties. The webinar is Thursday, June 15, at 2 p.m., Eastern time. REALTOR® Magazine is letting real estate professionals know about the webinar but it did not participate in its
development and does not endorse its content.
Video Focuses on Copyright Law
Affiliate Lunch & Learn: Short Sale and REO Opportunities by Matt Petriello, Esq.

Join Matt Petriello for his session on Short Sale and REO Opportunities on Monday, June 2
6, 20
17at the PCBOR Board office. This seminar will assist you in growing your client base through knowledge of an ever growing and challenging foreclosure environment.


Register Here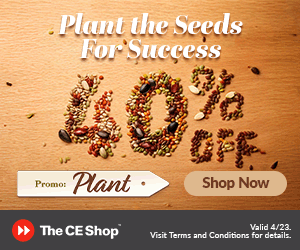 A No-Cost Membership Service

Help with:


Spyware


Virus Removal


Slow Computers


Network Problems


Printer Problems