NAR's New CEO: "We Must Lead, Not be
Led"
When Bob Goldberg, a senior vice president of the National Association of REALTORS®, assumes the top job in August, he says his mission will be to drive industry change and embrace disruption. In his first interview since his appointment was
announced Friday
, Goldberg shares insights with REALTOR® Magazine about his approach to leadership.
Read More
Related: NAR Announces New CEO
Voice For Real Estate Update Video
NAR Highlights Flood Concerns
One of seven flood insurance bills the House Banking Committee passed last week raises concerns because it contains provisions that NAR believes will disrupt home sales and cause confusion among consumers. The bills will be consolidated into a single piece of legislation for consideration on the House floor. NAR plans to keep educating lawmakers about its concerns.
EXPANDING HOUSING OPPORTUNITIES CLASS
Unlock A New Market - 4 Elective NJ Credits
Learn about the range of affordable housing opportunities and the clients
seeking them
at the Expanding Housing Opportunities Class on Friday, September 29, 2017. The Expanding Housing Opportunity (EHO) class increases your understanding of how affordability bolsters the housing market, engages clients and builds businesses and communities.
Students will learn to better leverage partnerships and resources to expand housing opportunities.
Register Here
Download the Brochure
Download the Flyer
RPAC: Your Best Investment in Real Estate
Since 1969, the REALTORS® Political Action Committee (RPAC) has promoted
the election of pro-REALTOR® candidates across the United States. The
purpose of RPAC is clear: REALTORS® raise and spend money to elect candidates who understand and support their interests. The money to accomplish this comes from voluntary contributions made by REALTORS®. These are not members' dues; this is money given freely by REALTORS® in recognition of how important campaign fundraising is to the political process.
How to invest online?
NJR Circle of Excellence RPAC Investment Credit Deadline- September 29th
RPAC- Your Best Investment in Real Estate
What RPAC Does For You & Your Business
New Jersey Legislative Priorities & Victories
Contributions to RPAC are not deductible for federal income tax purposes. Contributions are voluntary and are used for political purposes. The amounts indicated are merely guidelines and you may contribute more or less than the suggested amounts. The National Association of REALTORS® and its state and local associations will not favor or disadvantage any member because of the amount contributed or a decision not to contribute. You may refuse to contribute without reprisal. Your contribution is split between National RPAC and the State PAC in your state. Contact your State Association or PAC for information about the percentages of your contribution provided to National RPAC and to the State PAC. The National RPAC portion is used to support federal candidates and is charged against your limits under 52 U.S.C. 30116.
Survey: More Buyers Make Offers Sight Unseen

The number of buyers making offers sight unseen-meaning they
haven't
physically visited the property-is on the rise, according to a survey of recent hom
e buyers conducted by real estate brokerage Redfin. Thirty-three percent of respondents in 11 major markets say they made an offer on at least one house sight unseen. These types of offers are more common when working with foreign buyers and in markets where homes are selling quickly, real estate professionals say.

Read More
WSJ: Buying A Home Sight Unseen Is Easier Than Ever-and More Common
Risk Management- Smart Home Devices
NAR Associate Counsel Jessica Edgerton in a video shares risk management tips for buyers purchasing a home featuring devices connected to the internet, such as the heating system or security cameras.

The Current Landscape of Student Loan Debt Legislation in New Jersey
Opendoor is a bigger deal than Zillow

Zillow
shook up the industry by making it easier for consumers to find
and price ho
mes online.
But a new real estate technology company,

Opendoor
, is overhauling the traditional real estate business model
in a more fundamental way. The well-funded startup buys and sells homes itself, giving it unprecedented flexibility to improve speed, convenience and customer experience. Opendoor is pioneering online offers, 24-7 open houses and home purchase guarantees. Plus it could move in many other directions, such as seller financing and discounts to unrepresented buyers. It currently works with buyer's agents,
but it's building the pieces to cut them out altogether. And unlike
Zillow, it is capturing commission dollars.
11 reasons for sale by owner is a terrible idea
Agents can save Sellers time, money, liability and hassle -
from Inman News
FSBOs are more costly than homeowners realize -- including lower sales prices and hidden fees.
Selling a home is a complicated transaction -- sellers and buyers alike can get burned with FSBOs.
Time costs money -- a FSBO costs the seller valuable time, and it takes longer to sell.
In this session agents will learn the in's & out's of Google Plus and its connection with YouTub
e's potential for getting you on the first page of Google. Learn the basics of navigating Google Plus and YouTube profiles, and why it is important for every Realtor® to have a Google Plus account. Review of Google and YouTube's best features. A demonstration
on how
to build listing videos with windows movie maker.
July 12th Mixer at Runway 22



J

oin

us for ou

r

July Mixer and Business Card Exchange, Wednesday, July 12th

(from 5:00 - 8:00 pm) at Runway 22, 168 Passaic Avenue, Fairfield, NJ 07004.


First 60 Attendees $10.00 / $20.00 thereafter - includes two house drinks and appetizers.
Here is the flyer with additional information.


PCBOR

®

Proudly Presents the Certified International Property Specialist Institute (CIPS)



Step into the global arena and market your business to the world with the Certified International Property Specialist (CIPS) Designation. PCBOR

®

will be hosting the entire five-day CIPS Institute at our Board office (204 Berdan Avenue, Wayne), starting Thursday, September 7th, 8th, 11, 12, ending on Wednesday, September 13th.

In this five-day CIPS Institute, you will learn the critical aspects of international real estate transactions, including:

Globalization of economies
International capital flow
Marketing and business planning strategies
Roles and expectations in international transactions
PCBOR® Members Only- Early Bird Registration by July 15th: $425.00

Upon completion of all classes, an additional $75. application fee and $220. annual dues are required to receive this designation.

New Jersey Realtors®
Quarter Century Club- 2017


New Jersey Realtors

®

recognizes Members who have been a Realtor

®

for 25+ years. Members
who would like to apply may do so here. Deadline for submission is September 13th to the PCBOR

®

Board office.
Any questions? Contact
Pat Batavia
, Board staff liaison for this recognition.
NJ
Realtors® Good Neighbor Award Application Now Available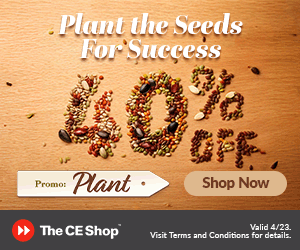 A No-Cost Membership Service

Help with:


Spyware


Virus Removal


Slow Computers


Network Problems


Printer Problems