June is Homeownership Month-
Info to Share with Consumers

Share with your customers news, stories, and videos on
Facebook
and
Twitter
in recognition of National Homeownership Month in June. Everything is available on NAR's consumer-facing homeownership website,
HomeOwnershipMatters.REALTOR.
New content will be available each week during this month.
Brunch Mixer @ Mother's Ale House
Thursday, June 8th from 11:00-2:00 pm



PCBOR® will be hosting a Brunch Mixer and networking event at
Mother's Ale House of Wayne
sponsored by Daniela Marino Ferrara of
Lincoln First Bank
and Sergio Angione of Housemaster Home Inspections.

If you have been unable to attend the evening mixers and networking events, join us for this daytime networking event!

$10 for the first 40 REALTOR® members,
$20 thereafter.
$20 Affiliate member ~ $25 non-members
Includes two brunch cocktails,
coffee, tea and light brunch foods.
No Pre-registration.

Come network and mingle with REALTOR® members and industry professionals.
Flood Ins. Reauthorization Fleshed Out
The House Financial Services Committee has released a discussion draft of legislation to
reauthorize and make changes to the National Flood Insurance Program, an NAR priority. NAR is reviewing the 161-page, six-section draft.
Realtor

®

Team Store-
Coupon Code for PCBOR

®

Members
Visit the Realtor Team Store, NAR's official supplier of Realtor

®

logo products and use
this PCBOR

®

coupon code for a 10% discount for a variety of custom items.
Sponsor Webinar: Self-Directed IRAs



Members can learn about using a self-directed IRA as part of their savings plan

in a webinar on Wednesday, June 14, at 11 a.m. Pacific time, hosted and sponsored by The Entrust Group. Bill Neville, business development manager at the company, will talk about nation
al real e
s
tate investment trends and investing in real estate with an IRA. REALTOR® Magazine is letting real estate professionals know about the webinar but it did not participate in its development and does not endorse its content.
How to Make a Video People Will Actually Watch
Brought to you by the PCBOR® Tech Hotline
Video is one of the most powerful forms of communications. And today, your smartphone and your laptop together make the production part of video easier than ever. The hard part is
still finding a way to create videos that people actually want to watch. So
what can an agent do to create a video that people actually want to watch?

Read More
More than 9,000 REALTORS® at the Legislative Meetings & Trade Expo two weeks ago cautioned their members of Congress about changing tax laws in a way that could hurt real estate.
Read the "Impact of Tax Reform" report here.
The meetings with lawmakers are covered in the latest
Voice for Real Estate
news video from NAR. Also covered are decisions made by the NAR Board of Directors during the meetings and the latest home sales numbers.
Valerie Fund Walk
Last Chance to Walk or Donate
Saturday, June 10th
Walk with PCBOR, Donate HERE
REALTORS® of NJ can make a real difference in the lives of New Jersey Children with Cancer
and Blood Disorders. Walk with Team PCBOR or donate and help us make a difference!
The Valerie Fund now has a center at St. Joseph's Children's Hospital in Paterson.
10K April Market Statistics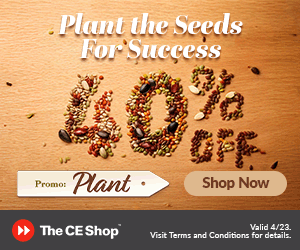 A No-Cost Membership Service

Help with:


Spyware


Virus Removal


Slow Computers


Network Problems


Printer Problems