Valentines Day Sale!
Starting now so you can get your wine before the 14th!
Order Over $150 Use Code: Heart
For $15 dollars off.
These coupons end strictly on Monday the 11that 11pm EST
Coupon must be applied at checkout or mentioned on phone and email orders, we can not apply the coupon after the order has been placed.
Use coupon up to 10 times.
Some Restriction on sale wines.
Not valid on already placed orders.
Only valid on website, not in retail location.
For those unfamiliar with old vine juice, old vines produce very few grape clusters, but what is produced has an extreme concentration of flavors. When you take these Tinta de Toro grapes from 80+ year old vines and combine them with new French oak and a heavily extracted style of wine-making, you end up with a highly complex, yet easily enjoyable bottle of wine.
The wine is an extremely dark ink color. Loads of black olive, vanilla and hints of smoke fill out the nose. The juice is well past full-bodied and goes into the beefy or meaty territory. The wood is well integrated with layers of red fruits and white pepper. From start to finish
,
this wine is powerful and has the structure is keep it rounded.
Drink this one now or over the next 12 to 15 years.
Remember, we will store your wine all summer or winter long if needed, free of charge when it is too cold or hot to ship in your area, our area, or anywhere in between!
We also offer HEATING PACKS to all states & COOLING PACKS to nearby states on the checkout page to allow shipping at anytime
Mike Good
Estate



In the early 90's, a group of Rioja winemakers became interested in Toro, convinced that top class wines could be made from the local Tempranillo clone known as Tinta de Toro. The combination of Rioja know-how, modern technology, strict attention to detail and fine old-vines plantings has led Bodegas Sobreño to almost instant success in Spain and on the international scene. Bodegas Sobr

eño was founded in 1998.

Just 7 years later, Bodegas Sobreño has become one of the best-known wineries in the region.

The winery owns 1,400 barriques (primarily American oak) and boasts a production capacity of

500,000 bottles/year.
The principal winemaking consultant is Manuel Ruiz Hernández, one of Rioja's most respected enologists.

"One of best new estates in Toro; reds show intense fruit."
- Anthony Dias Blue's

pocket guide to wine 2006





Finca Sobreno Ildefonso Toro 2014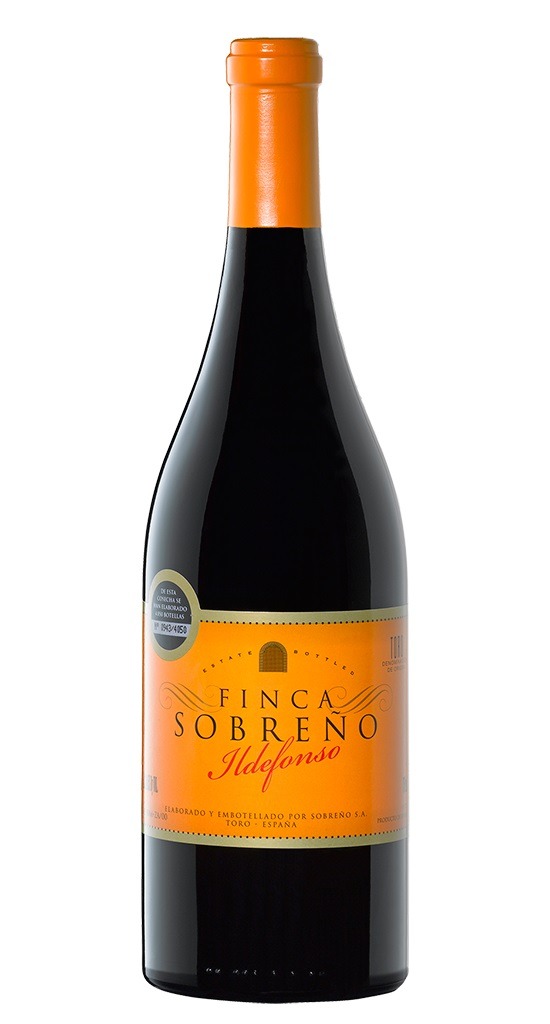 "The 2014 Finca Sobreño Ildefonso is a Tinta de Toro selection from 60-year-old vineyards fermented with indigenous yeasts and matured in oak barrels for 18 months with rackings every six months. It's serious and combines power and elegance, it shows very good balance and freshness and fine-grained tannins. Great showing. 50,000 bottles were filled in May 2018. - Luis Gutierrez"
- Robert Parker's Wine Advocate (Issue #238, August 31st 2018), 91 pts
Contact Information

Phone: 800-417-7821