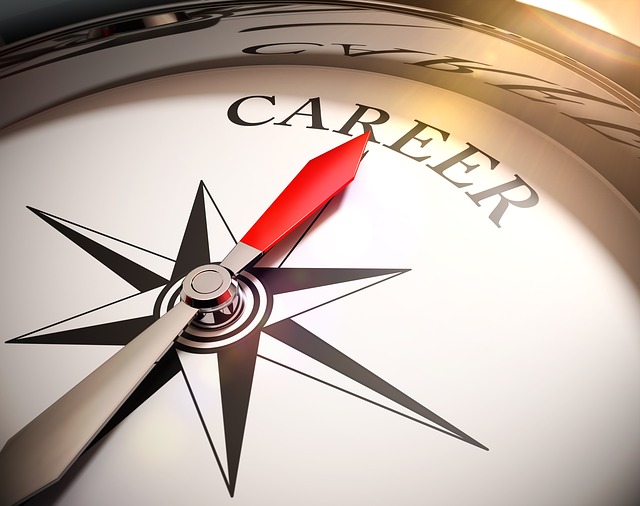 HOW DO YOU FIND REENTRY FRIENDLY EMPLOYERS?
Richard Bronson was a very wealthy member of America's Wall Street financial industry where he committed a number of crimes and went to prison. When he got out he made it his mission to help people in reentry become employed. This website is a place where felon friendly employers can list their jobs.
For information on the training and consulting I provide to reentry employment programs
click here.
To see the website with felon friendly job listings,
click here.
---
WHAT EMPLOYMENT PROGRAM MANAGEMENT AND STAFF

NEED TO KNOW ABOUT IMPROVING EMPLOYMENT OUTCOMES
FOR PEOPLE WHO ARE HOMELESS
The California Workforce Development Board is funding some innovative projects to help improve employment outcomes for people who are homeless. The funding is part of the Workforce Accelerator Fund initiative which has helped organizations break new ground in workforce development. The past funding cycles have focused on a wide variety of topics and populations.
You can learn more about WAF and the valuable lessons learned from this innovative initiative by
clicking here
.
I did a webinar for the Workforce Accelerator Fund focusing on the best practices workforce development programs can use for serving people who are homeless. To access the webinar click here.
For helpful workforce information for working with people who are homeless, check out these websites:
To contact me about my consulting and training services that can help your organization successfully serve people who are homeless, send me at email at larry@larryrobbin.com
---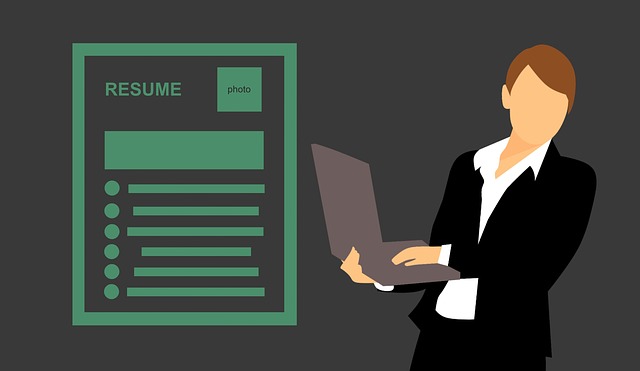 WHAT DOES THE MODERN RESUME LOOK LIKE?
Most of the resumes that come out of workforce development programs are seriously out of date and as a result they are often not competitive with resumes that are more in line with what employers want. This very helpful article will help you bring your resume writing up to date so your candidates can compete more successfully and get interviews that will lead to job offers.
To see the article
click here
.
---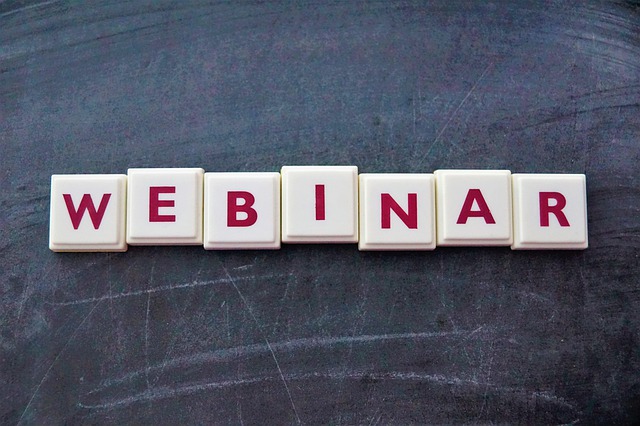 WANT A VERY INEXPENSIVE WAY TO
USE MY SERVICES TO HELP YOUR ORGANIZATION EXCEED ITS GOALS?
I offer webinar training on hundreds of topics. Share the cost with partner organizations locally or anywhere in the country and get my training at a fraction of the cost! I have done over 300 webinars for organizations like the National Association of Workforce Development Professionals, National Youth Employment Coalition, New York Association of Training and Employment Professionals, SER Jobs for Progress and many other organizations.
"ROSS Innovative Employment Services is a leading national workforce organization that has been providing services for over 20 years and we have been very happy with Larry's webinars. He has an incredible amount of relevant webinar topics to choose from and he even customized ours to fit our needs! We are doing a series of sixteen webinars to train our staff and managers and they really enjoy the unique ideas and tools that Larry provides. We recommend these webinars as a way to get fresh ideas and improve the knowledge of your staff."
Shawn Brenner
Chief Executive Officer USA
Ross IES
To explore using my webinars,
have a manager email me at larry@larryrobbin.com
.
I look forward to putting your webinar date on my calendar soon!
MANAGEMENT AND STAFF STRATEGIES
I am writing this newsletter from my office in California where we have been devastated by fires. My heart goes out to all the people that have been impacted by these disasters. I am proud of our field to be able to say that in the fire areas workforce programs heroically provided services to people as soon as possible even though the workforce staff were also feeling the trauma and loss themselves. These workforce personnel are heroes. I managed a large dislocated worker program during a major earthquake where I and half my staff lost our housing and several people lost loved ones so I know what it feels like to do workforce services in a disaster. You need to be prepared for this situation!
Natural and human caused disasters are on the rise. Over the last seventeen years, FEMA says natural disasters have gone up by 40%. We all know about the increase in mass shootings and other human caused disasters. It is probably only a matter of time before you and your organization feel the impact of a disaster. Hopefully you will never need this information, but it is important to be prepared. Management needs to know how to lead through this type of crisis. Staff need to know how to help people cope.
For management strategies click here.
You can also share this with employers.
---
HOW TO HELP FOSTER YOUTH GET AND KEEP JOBS
This study takes an in-depth look at the challenges foster youth have in getting and keeping jobs and examines what the various players in foster care and workforce development systems are-and aren't-doing to help young people transition from foster care into adulthood. It offers a range of recommendations on what could be done to improve employment and educational outcomes of young people aging out of the system. The study is based on an extensive data analysis as well as interviews and focus groups with more than three dozen experts and practitioners in foster care, workforce development, youth development and education.
For information about the training and consulting I provide to organizations serving foster youth click here.
To read the report click here.
---
THE BENEFITS AND COSTS OF APPRENTICESHIPS TO EMPLOYERS
---
THE TOP TEN DISABILITY AND EMPLOYMENT RESOURCES
WorkforceGPS is a website developed by the Department of Labor. It is packed with all kinds of helpful information about many aspects of workforce development. This is a list they developed of the best resources related to employment and people with disabilities.
To see the list of the top ten resources from the website click here.
---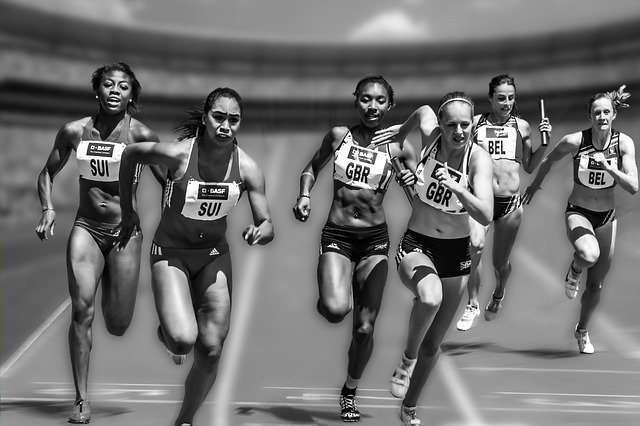 HOW DOES SOMEONE BECOME A PROFESSIONAL ATHLETE
AND WHAT DO THEY NEED TO KNOW ABOUT THIS CAREER?
While many of the people we serve would like to be a professional athlete, very few workforce professionals know anything about these careers. Many of our job seekers only think about the athletes making the big bucks and do not realize how few athletes ever come anywhere near those salaries. While we all know that very few people will make it to being professional athletes, what most people don't know is that the average starting wage for professional athletes is only $34,000 a year which is far below the average starting wage in the United States! The starting wage for female athletes is even lower at $24,000 a year!! Also, there are many career pathways related to professional sports that people don't know about and that could provide a better income without the risk of injury which so often ends the careers of professional athletes.
For more information on careers in sports click here.
---
WHAT ARE THE BEST ONLINE CAREER AND JOB SEARCH RESOURCES?
---
RESOURCES ABOUT LICENSES AND CREDENTIALS
FOR JOBS WITHOUT A COLLEGE DEGREE
Many good high paying jobs are open to people that have a credential or license, but not necessarily a college degree. Most workforce professionals do not know enough about how people can get these important documents that prove to an employer that an individual is competent and skilled to do the work in a particular occupation.
Click here for a valuable resource on licenses and credentials.
---
99 HANDOUTS FROM THE CANADIAN CAREER DEVELOPMENT CONFERENCE!
There is so much good work being done around career counseling and related topics in Canada. Here are 99 handouts from their last national conference sponsored by CERIC is the national association for advancing career development in Canada. You will definitely find things of interest in these handouts. Click here for the handouts.
---
SEE AN ARTICLE THAT CAUGHT YOUR INTEREST?
IT IS EASY TO FORWARD THE NEWSLETTER TO A COWORKER OR PARTNER
JUST CLICK ON FORWARD AT THE TOP OF THE NEWSLETTER ON THE LEFT HAND SIDE AND YOU CAN HELP SOMEONE ELSE BENEFIT FROM
THIS INFORMATION!
ALL THE BACK ISSUES OF THE NEWSLETTER CAN BE FOUND ON MY WEBSITE ALONG WITH HELPFUL JOB SEEKER HANDOUTS YOU CAN DOWNLOAD FOR FREE AND HELPFUL WEBSITES AND REPORTS.
Thanks for the very important work that you do!
---