Let's Get Social

NOW OPEN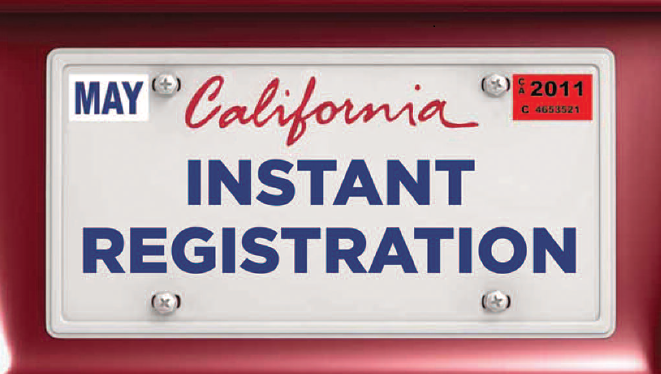 Valley Center Vehicle Registration Services
Have you "Liked" us on Facebook yet?
PVI's
Tailor Commercial
Keeping it Local
O
u

r business is much more than just selling insurance, it is a way of life; which means long-term personal relationships being built with members of our community; it means supporting local businesses, events and sports teams; and it means making a difference in the lives of others.
"The PVI Pledge"
Pauma/Valley Insurance pledges to do everything we can to make your lives Safer, Simpler & more Secure.
PVI is An Award Winning Agency
Look for us on
(Clockwise around table) Barni Strausbaugh, Laura Perez, Carmen Barrera, Maricruz Avelar, Brooke Dunn, Brandon Strausbaugh, Moira Neibert, Justina Ossana and Jenny Boulos.)
While our PVI Protection Team was all together at our annual Christmas Luncheon celebrating this year's successes, we thought it was the perfect time to say "Thank you!" to all of you - our customers, carriers, vendors, neighbors and friends - for all your support this year and making this celebration possible! You're the reason we are here!
So from our family to yours...
Wishing you a very Merry Christmas
and all the best in the New Year!
PVI loves to support our local Dos Valles Garden Club with their annual Poinsettia Sale! What's not to love? For a reasonable price, you get beautiful, colorful top-of-the-line poinsettias (which are grown locally) delivered to your office, while being serenaded with Christmas carols by members of the club dressed for the occasion! Sound like a great deal and a fun time? Yes and yes!
The PVI team members joining in the festivities pictured above were
(from left to right)
Justina Ossana, Brandon Strausbaugh, Jenny Boulos and Maricruz Avelar.
Family, friends, customers and members of the Valley Center Chamber of Commerce gathered on Friday, December 2nd, to participate in the Grand Opening of Serendipity Hair Studio. New owners, Jeanna Hughes and Melanie Morris, had the honors of doing the ribbon-cutting to celebrate their new venture. Refreshments and door prizes were provided, as well as a tour of their studio.


If you're in the market for a cut, curl, color or any other state-of-the-art hair-care style or treatment, give Jeanna or Melanie a call! You can view some of their creations and the various services they provide by checking out the Serendipity website.
Congratulations Jeanna and Melanie and best of luck in this new and exciting endeavor!

Serendipity Hair Studio is located in The Courtyard, 28714 Valley Center Road, Suite E, Valley Center.
Photo credit:
Kerbs
Custom Photography
PVI AND VCH SUPPORTING VCCAG
There's nothing more gratifying than working together with other businesses and organizations in your community to help those less fortunate - especially at this time of year! That's why Brandon Strausbaugh, PVI Manager (above, left) was so excited to help support the Valley Center Community Aid Group (VCCAG) by donating door prizes for the December Community Action Network (CAN) meeting on December 15th.
Valley Center Happenings, of which Brandon is the Owner/Publisher, sponsors the monthly CAN meetings. This month's meeting was focused on supporting VCCAG's efforts to help the needy in our community. Attendees were encouraged to bring hats, gloves, scarves, etc., to be donated to Interfaith, which helps the homeless in our area.
VCCAG is a 501c3 non-profit charitable organization started by the Valley Center Real Estate Professional group. Representing VCCAG and guest speaker was Larry McKenzie (above right) a local realtor. Diane Conaway, another local realtor, also participated in the presentation. So far this year, the group has donated over $11,000 to local families in need and connected them with organizations that can help.
Of course, there are always those who are less fortunate, so VCCAG is busy year-round and would love your help. We hope you'll join PVI and VCH in supporting them and our community! For more information, please check-out their website.
"JINGLE BELL, JINGLE BELL, PVI ROCKS..."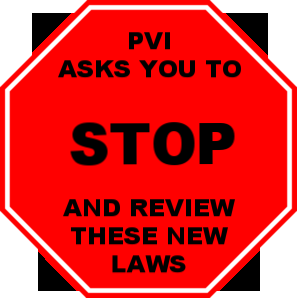 With the New Year right around the block, so to speak, now is a good time to focus on a few new laws (or changes to existing laws) that will take effect on January 1, 2017 (unless otherwise noted). We have included a few summaries (with a link to the actual bill) that are important to review.

Another reason to celebrate this month is that it marks the second anniversary of Jenny Boulos joining us as Manager of our Temecula Valley Insurance Agency (TVI).
Jenny brought an outstanding resume to the position and has been an outstanding addition to our Team. If you aren't familiar with Jenny or TVI, please check-out Jenny and TVI's story on our PVI Blog.
In the meantime, please join us in congratulating Jenny on a job well done!
VCFPD - Continually Climbing the Ladder of Success!
Obtaining and maintaining the best ISO rating is so important to the Valley Center Fire Protection District (VCFPD) that it is part of their Mission Statement. Which begs the questions, "What is an ISO rating?' and "Why is it so important?" The answers to both of these questions can be found by spending a few minutes with Valley Center's Fire Chief, Joe Napier. If you've had the opportunity to interview the Chief READ MORE
VCH Seeks Nominations for 2017
"Keeping it Local Ambassador"
As 2016 ends and 2017 begins, we will see a lot of what, and who, made news in 2016. There certainly is enough bad news to go around, but here at Valley Center Happenings, we choose to focus on the good news! And that means focusing on our wonderful community! Even with all the changes going on around us, there is one thing that we hope will never change, and that's the spirit of unity we have in our community READ MORE
You have just a few more days

to

get your name in the pot for a chance at our year-end drawing for a

2016 Apple Watch

! Each referral we receive from you increases your chances to win!
As your most trusted Independent Insurance Agency, there is no greater compliment you pay us than sharing your experience with family and friends in referring them to us. So it is our pleasure to say "thank you" by presenting a $10 gift card to you and a $10 donation to a local non-profit organization per referral, in addition to the year-end drawing for our Grand Prize. We hope you think it's "time" to check-out our referral program

!
FEEDBACK AND TESTIMONIALS
It's always so nice to hear from our readers! If you have comments about our newsletter and/or a testimonial to share, we'd love to hear from you! You can share with us either via our website or email to
Phyllis@pvins.com
As your personal Valley Center insurance agent, anytime you walk-in, call or email the agency you will always receive the same great hometown customer service that we have been providing for our community since 1978. Because we are an independent agency appointed to represent over 50 carriers including

Mercury, Allstate, Progressive, MetLife, Travelers, Safeco, The Hartford,
and more,
you can be assured that we are going to provide the highest level of coverage at the most competitive rates.
We are located at

27357 Valley Center Road
(Right across the street from Napa Auto Parts & Papa Bears
)