Webinar: Land

Acquisition

&

Ecosystem

Carbon
October 3, 2017
8:30 AM- 10 AM
Speakers:
David Ackerly, Whendee Silver, Patrick Gonzalez, Van Bustic, Maggi Kelly, John Battles, and Allegra Mayer
Speakers will present findings on carbon sequestration in forests and rangelands, plus other cool info, and answer your questions in the 90-minute webinar.
C
A LCC seeks technical expertise in support
of its Central Valley Landscape Conservation Project
Due: October 6, 2017
CA LCC is seeking a qualified individual or team to develop spatially explicit priorities for conservation, in support of the
Central Valley Landscape Conservation Project
(CV LCP)
. The Request for Qualifications (RFQ) provided below is intended to provide the CV LCP partners with technical expertise in ecological and geospatial analysis.
Headwaters to Groundwater Symposium
Tulare, CA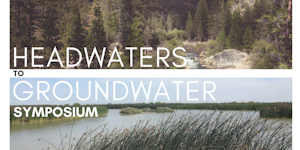 Join the Tulare Basin Watershed Connections
Workgroup
for a free one-day workshop with scientists, researchers, and land and water managers for a better understanding of the headwaters and their connections to the Tulare Basin.
The Riparian Summit: Confluence to Influence
October 17 - 19, 2017
Davis, CA
This summit provides an opportunity
to share knowledge from multiple
communities on the science, community values, and strategies for managing, protecting, and restoring California's riparian corridors.
Photo of the Week -
The 2017 Duck Stamp Entries!