Hope Free Church
Our vision is to be a church whose passion for God gives rise to a heart for the lost and is
demonstrated by our love for one another.
Helpful Links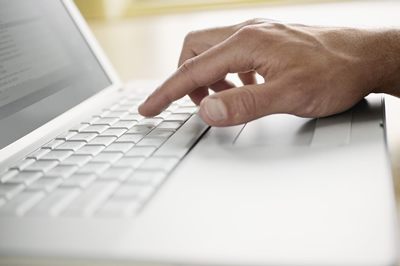 Senior Saints Luncheon
Christmas meals, concerts, and parties abound during the month of December. Every time a person attends one of these events, there are always special foods and treats eaten only at this time of year. The Senior Saints at Hope Church are no different.
They also will
celebrate the
Good News of the first advent of the
Lord Jesus Christ
for their monthly gathering.
The Senior Saints celebration
luncheon will be held on Tuesday, December 12,
at 12:00 noon, in the Hope Church Fellowship Hall.
Our faithful cooking crew will prepare a meal of mostaccioli, meatballs, lettuce salad, garlic bread, and green beans. As always, Lori Atz will prepare a delicious dessert.
This year's Christmas program will feature the Men's Quartet from Hope Church. Levon Kline will accompany them on the piano. Pastor Fana will share a devotional message about the importance of the first Advent of the Lord Jesus.
This is a great opportunity during the Christmas season to invite a friend for a good meal and warm Christian fellowship.
Be sure to make your reservations by calling Betty Alexander at 815-623-2336 by Wednesday, December 6. If she does not answer, just leave a message on her machine with your name, your phone number and the number attending.
A suggested donation for the meal is $4.00.

Thank You
Thank you to those who expressed sympathy to both Stan and I in cards and kind words at the loss of my brother, Mari VanderPal
Dear Hope family,
In a moment life as we have known it changes. Our hopes are shattered, plans and dreams for our lives take a hopeless turn and we are held captive by situations we never wanted and cannot get out of.
However, I want to thank everyone who has helped Mel and I while situations have been unbearable knowing that with God's Word and the people of Hope helping us in so many ways, we are blessed. May you have a blessed Christmas,
A hearty Thank You to all who donated so willingly to the Military Christmas Gift project. We were once again able to send a generous gift to each of our 19 servicemen. The project is another way to express Christian love to those who serve selflessly for us. Please remember these young men in prayer often
A.W.L.S.
Awsome, Wise, Lively Singles
A.W.L.S.




Menu : Ham Loaf, Meat Loaf, Candied Yams, Salad, & dessert




Please bring a half dozen Christmas cookies for the dessert.




Plan to stay & sing hymns or play games.




Sharon Vinson 815-623-6857 or 815-543-5644
White Cross Update
Sharon Vinson &
Connie Ruden,


Coordinators
Good news!! We completed over 600 pillowcase dresses and boys' shorts and 75 tote bags for the Operation Christmas Child project!! Thanks again to all the workers who cut, serged, and stitched the many gifts for children overseas. Those who packed the shoeboxes were fascinated by the lovely gifts that White Cross workers made.
Won't you consider coming to the one December work day on December 5 as we prepare quilts, rolled bandages, and layettes for those in need.
Our group gathers in Drake Hall from 8:30 to noon and always enjoys fellowship, food, and satisfaction of serving others while we work side by side.
Old blankets, mattress pads for inside of quilts

Flat sheets for quilt backs and/or rolled bandages

Fitted sheets for rolled bandages

Single-Fold

bias tape (any color) for kimonos

Ziploc GALLON STORAGE bags for layettes

BoxTops for Education (for local schools)
Just bring your scissors and your servant's heart and we'll teach you the rest.
I have become more convinced that Christians and the church need to reflect a culture of grace as we live and interact with the world. I think this is especially the case in our contemporary day when sound-bites and other media rhetoric try to one-up those with whom they disagree. Our individual lives and our church's life should become a culture of grace, symptomatic of the grace we have received through Christ. While I have seen grace in numerous places in our church family, I believe we can continue to work at creating a culture of grace. This only happens when we let the gospel of grace drive what we think of ourselves and others.
What would a culture of grace look like? It causes the older generation to seek out the younger, wanting them to feel comfortable and loved. It causes the younger generation to respect the older, wanting to be involved in real, personal relationships with them. It causes long-time congregants to seek out new people, never forgetting what it is like to be new or alone. It causes congregants not to treat church like a customer would, but as a servant that trusts and loves. It causes Christians to see others as worthy recipients of love and grace - even (maybe especially) those with whom they would normally see as an enemy, and to extend to them hospitality and mercy that extends beyond their religious affiliation, political affiliation, or social standing. A culture of grace only happens in a mature Christian and church - not in age but in spiritual maturity. Mature Christian know personally and fully their own sinful condition and practices, and yet also know they have received without merit the grace of God. I pray we continue to foster a culture of grace at Hope Church, letting the gospel motivate how we look at others and why we show to them the gracious hospitality and mercy God showed to us.
Christmas Services
Christmas Eve Day Services
9 am and 10:45 am
with no ABFs or
Elementary Sunday School
Childcare for infants through preschool is provided for these morning services.
Hope Church Families,
The holidays can be wonderful, but they can also be crazy! Instead of giving in to the chaos, we invite you to take Hope's Family Holiday Challenge! This challenge will help your family stay focused on what's important during the holiday season, and avoid some of the stress. Included are challenges for families to do together, some just for parents, and some just for kids. Pick up your challenge guide at one of the Hope Kids check-in areas.
The challenge starts on Dec 3rd and ends on Jan 7th.
Mark the challenges you complete. Each challenge is worth 1 point.
Drop your challenge guide into the box at one of the Hope Kids check-in areas by Jan 7th. A parent/guardian signature is required with submission.
The family with the most missions completed will receive a prize pack with fun goodies for the whole family! All other families who have completed at least 12 of the challenges will receive a small prize.
Please include your family name and email address on your challenge guide.
Bring in some pictures of your family completing some of the activities, to add to our Family Holiday Challenge bulletin board!
Have fun making memories, and serving others, with your families!
God bless your holiday season!
Women of Hope
Mark your calendars for:
Front Porch

Friday January 19 from 7-9 pm
The theme is Grace Filled Relationships
with Jeri Cook as our speaker.
Bring a friend as we gather to encourage and enjoy one another.
2018 Winter Retreat
Friday, February 23-Saturday, February 24 here at Hope
Our theme is Who are we? with
Rachel Inouye as our guest speaker.
Friday evening: 6-7 PM- Mom's session with Rachel Inouye with child care planned. Moms, future moms, Grandmothers, Aunts, or anyone interested are encouraged to come. THEN f
rom 7-9 PM there will be a Friday night coffee house with specialty drinks and snacks in the Youth Room.
Saturday morning a continental breakfast will be served with 2 sessions with Rachel Inouye, discussion groups, worship time, outreach activity and catered lunch between sessions.
Registration will begin on February 4 and continue Feb. 11, and end Feb. 18. Registration will be taken between services or on-line during those weeks. Look forward to spending time together growing in God's Word and in our relationships with one another.
Look for more information as we get closer to February.
Missions Update
We want to extend a big thank you to the whole Hope church family for all of your generous support of the Operation Christmas Child ministry this Fall!! We collectively packed over 1300 boxes between our Shoebox Packing Party and individual shoeboxes that Hope families donated. Close to 100 people came to the Packing Party and helped on Nov 11th....what a blessing that was! So thank you for all of the donations, service time, and prayer that went into this outreach ministry. A special thank you to the White Cross ladies who sewed approximately 500 sundresses for the girl boxes, and a good number of shorts for the boy boxes. Another special thank you goes out to Sharon Moreland and friends who knitted baby doll cradle purses, as well as to Sandy Fett and Deb Borcean who sewed and filled many sewing kit bags, and put together material bundles. A big thank you to all those involved with doing prep work to prepare items for the shoeboxes ahead of time also. There will be many, many children who will be blessed through all of your efforts this winter with needed provisions and most importantly with the Gospel message!
Please keep this ministry in mind throughout the year, and take advantage of clearance racks, special sales, Dollar Spots, end-of-season sales, and after-holiday markdowns. Particularly after Christmas, it will be a great time to purchase small toys, socks, and hats/gloves that will go on clearance. We ask that you store these items at home throughout the year until we begin our collection again at church next September.
God Bless you all for your sacrificial service and giving!
Helping Hands
Are you a widow or widower, single mom or dad, recovering from a medical condition or surgery, struggling through financial hard times?
The men and women of Hope would like to help. Faucet leaking, toilet won't stop running, light switch won't work, light bulb burned out, drain plugged, computer locked up? We have added a new way of helping those with short term needs of rides to doctor appointments, therapy, or simply picking up items from a pharmacy. We also know that some won't call because they don't want to bother anyone. Please call us and let us be a blessing to them.
Please contact the church office or Ken Ruge at 815-988-7788 or email at
ruge.ken@gmail.com
Or Linda Johnston at 815-623-6030 or 815-742-5548
Hope Resource Center needs you! We are recruiting new librarians to help patrons on Sunday mornings after services. The shift options are 10:00-10:45 and 11:45-12:30, served only once per month. Librarians should be intuitive with computers, but full training will be provided in January. Please contact Shannon Nordgren at
hefclibrary@gmail.com
or (815) 494-9470 if you would like to join our team.
December Sunday Morning Schedule
December 3, 10, 17, and 31 will have the normal Sunday Morning programming.
December 24 will have childcare through preschool ages only to allow our older children to worship with their families on this significant day.
Nursery
We need additional volunteers to cover the 2 worship services on Christmas Eve Day (9:00 & 10:45 AM) and Christmas Eve Service (4 PM). If you are available to work one of the services, please call Caroline Ahlberg or the church office.
AWANA
December 18 - Last night of Awana before Christmas Break
January 8 - Awana leaders meeting for all adults and teens at 6:30
January 15 - Club starts back up
January 22 - Bring a Friend Night
If you are looking for a ministry that impacts not only a child, but their entire family and the school; this is for you! Please contact the church office for more information and an application packet.
Please pray for our mentors as they meet weekly with the children. Several of the kids are experiencing difficult life changes that are adding stress to their days. Pray that they would be able to focus and learn even though life is very uncertain.
Youth Ministries
I often find myself sad in December. This year is no different. Don't get me wrong, I love December. I simply hate feeling the pull to waste it. I get sad because of all the distraction that is thrown before us. Whether it be the shopping, the business of house preparations as we anticipate family arrivals, the pressure of packing as we prepare to be the visitors in someone else's house, the presence of controversy in the public forum, kitchen checklists, how to get the best deal on the latest smart phone or any other number of things; we seem to have no lack of distractions from genuine worship.
So today, rather than dwell on these distractions, or pretend that I've figured out how to avoid all of these pitfalls, I just want to encourage you to worship your Savior! That's it. Take some time to simply dwell in awe of the fact that the eternally existing 2nd person of the Holy Trinity, Son of God, Creator of the universe, the very embodiment of love, power, righteousness, and peace loved us enough to leave his throne in heaven from where he reigned since eternity past for the purpose of joining his deity to humanity in a mystery and miracle we call the incarnation. This perfect Savior, both fully man and fully God, entered the world not in extravagance, not in glory, not even in peace, but in the chaotic manure-filled setting of a smelly barn where he was laid to rest in a feeding trough and suffered the humility of being fed and having his diaper changed by the very people he created. Why did he do this? The answer is simple and yet astonishing: YOU! He did all of this to bring our attention to his magnificent glory by providing a relationship with you and me. He was born in humble and humiliating circumstances, lived a perfect and humble life, and died on the cross all to pay the penalty we deserved for our rebellion against him. Not only that, but because he was fully man and fully God, he identifies perfectly with the struggle of our weakness and the depth of our temptation so that when we come to him in our weakness he understands the needs of our hearts from the standpoint of genuine empathy. This is our God! He deserves our attention, devotion, service and worship. Don't let the glitter, the gossip, the greed and the gluttony distract you from him. Let's spend our December well.