The Birthday Wall: Create a Collage to Celebrate Your Child
by Dawn Herring
I'm excited to share with you my new e-book, The Birthday Wall, which is a detailed, step-by-step instructional book I've written that shows how to create a multi-dimensional, colorful visual collage to help celebrate your Child's birthday! As creator of this family tradition, I share how to research, plan, gather, create, and display all the elements of your child's Birthday Wall, which can enable you to validate, affirm and show appreciation for your child with who they are right now. You can buy it
here on Amazon or
here
on Smashwords
for just
$2.99

.
**A BIRTHDAY WALL STORY, FEATURING SARAH JOYCE BRYANT AND HER SON CODY**:
Refresh Your Kids
Does your child have a tendency toward
self-starting
? Do they come up with
ideas
that surprise you and have
unique flavor
to their personality?
Listen
carefully and give

sound feedback
. Encourage your child to pursue where their
heart
leads them.
Refresh Your Self
Are you one who

appreciates advice

from someone who has been where you are now? Or do you prefer to

figure it out on your own

? There may come a time when someone will "get in your business" who may not fully understand

your perspective

or point of view. Tune in to your center, to

who you really are

, and you will know what path to take even when you hear something from someone that doesn't quite resonate.

Trust yourself and follow your heart

.
For Your Journal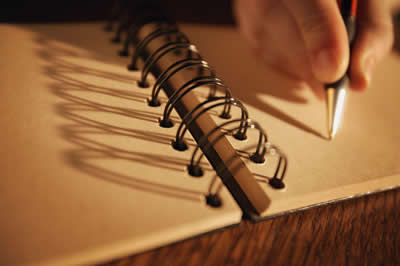 Journaling Tip:
Get in Your Business with your journal to work through ideas, make decisions, and create a vision that will take you where your heart leads.
***
Q: Do you record your daily work interactions in your journal or do you prefer to keep it just personal?
I appreciate the space I give to business related activities in my journal. It helps to have a place to let my intuition have a voice and listen for that inner wisdom for my daily work decisions.
You're welcome to join me in a new journaling exercise for your emotional awareness that I published in Outlet E-zine and am actively engaged in with my journaling practice.
You're welcome to share your discoveries by replying to this issue of Refresh Journal!
***
You're welcome to reply to the weekly journaling question; I may share it in a future edition of Refresh Journal.
My Blog Post:
Your Golden Key
You're welcome to subscribe to my blog Refresh with Dawn Herring so you will always get my latest posts in your email to read at your convenience.
THE ARTIST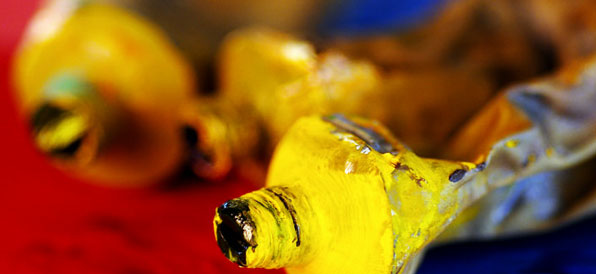 Whether you are an artist who earns an income or one who simply chooses to express yourself from your authenticity, there is place for tuning in to who you really are and discerning the direction to take in your artistry based on your heart.
But don't make choices simply based on other's opinions.
There is a place to listen to another's heart in response to your art and even learning from criticism; but never let that eclipse who you really are in your expression.
Make every artistic decision your own.
"When we open our minds to success, we become able to receive it."
for her appreciative words:
"I'm still journaling every day. That's how I start my writing sessions - thanks to you."
You've been in a place where you could use a bit of advice on a business venture, and you chat with a friend who has the experience you want to dissect.
You're on the same page. What you learn from them you implement, and it works out really great.
You've also been in a place where an acquaintance of yours remarks on a business venture you've just gotten started with and offers some criticisms you're not expecting.
What this person shares gets under your skin a bit, and you're not quite sure what to do about it--listen or discard?
Both scenarios offer a situation where you have to choose to trust yourself, your instincts, and your talents. You can always learn from what others say and decide for yourself what is worth listening to or not.
You're in a place where you're beginning to pay more attention to your intuition and voice when it comes to your business ventures. You have an idea of what you want your vision to be and what direction your want to take.
So you choose to journal each decision, each new idea, and develop your business sight of where you want your path to take you.
We touched on this subject of journaling for your business during this past session of #JournalChat Live with our special guest, Caroline Gavin. Our topic was Your Journaling: Business Basics. Highlights are below.
Also included in this issue are refreshing tips for your kids and your self, plus a great song from High School Musical 3 titled, "Right Here, Right Now."
I also have a special announcement: I will be offering private 30 minute Refresh Sessions by Phone or Skype starting Thursday, 5/9/13, so you can get a fresh perspective on your life dimensions and enter the discovery process toward Your Authentic Refreshment! More details to come.
As you work through business decisions, whether you own a business or are simply working through your assigned tasks in your working world, listen carefully to your instincts, have a vision for where you want to go and remember your gifts and talents that are unique to you.
And thanks for making Refresh Journal part of your working arena.
Your Refreshment Specialist
Host of #JournalChat Live and #JournalChat Links edition
#JournalChat Pick of the Day for week ending 5/3/13:
Monday's Pick: Journaling Your Way to Discovery by Angela Wilkinson
**Tuesday's Pick: 12 New Ways to Get Your Journal On by Stephanie Seibel
Wednesday's Pick: #JournalChat Live on Holiday
Thursday's Pick: Your Journaling: Business Basics #JournalChat Live Transcript
Friday's Pick: Become An Outrageous Rock Star or Write a Journal by Juliet Platt
**This link has been chosen for Pick of the Week; please read about this week's #JournalChat Live topic in the box below.
JournalChat Pick of the Week:
Are you looking for a new approach to your next journal entry? Do you find your journaling perspective growing a bit stale and you're looking to try something fresh and thought provoking?
Stephanie not only gives some great tips on the journaling process, but she shares quite a list of interesting new ways to get the journaling inspiration flowing. From zany and odd to fun and imaginative, there's sure to be something that suits your journaling fancy! Sometimes all we need is something different to access that fresh perspective we're looking for.
For this week's #JournalChat Live, we will discuss the fun and interesting ideas in Stephanie's post and see which ones might resonate the most that we can try in our next journal entry, keeping it fresh and relevant. Our topic will be Your Journaling: New Frontiers.
You're welcome to read this post prior to the Live chat on Thursday, and perhaps write an entry about how you have approached your journal in various ways to keep things fresh and relevant. You're welcome to share any discoveries you've made during our chat.
So join us on Thursday, May 9, 2013 at 5 p.m. EST (2 p.m. PST) for #JournalChat Live on Twitter. Be sure to use the #JournalChat hashtag in your tweet! I recommend tweetchat.com.
Highlights from #JournalChat Live
Our topic for #JournalChat Live this past week was Your Journaling: Business Basics, using our journals to make decisions, work through ideas, and create a business vision. Highlights are below.
Here are insights from our special guest, Caroline Gavin and her post, Purposeful Pathway Biz Tip: Business Journaling:
I have found journaling to be a treasure; it is a great tool for life AND business. I use journaling to brainstorm business ideas, create visions, track successes, sort through challenges, etc. It's a simple idea - to journal for business - yet so powerful when applied consistently. When we journal with consistency, intention and purpose, we reap rewards in life and business. When challenges arise in my business, I make note of them. I then journal in the morning when I feel inspired. So often we forget our progress and our successes. Journals allow us to see them in black and white. Oftentimes I have so many ideas about how to market my business; they can become a blur! But in making the space EVERY day to brainstorm, I find that ideas flow for marketing and products. What is most aligned with my mission?
Here's my point of view and insight:
I can see and experience so much potential in the journaling process for our work lives. It helps create focus. Consistency is key when journaling for business. Helps keep our minds and direction honed. Morning time is a great time to start journaling, with a clear head and centered heart. We can give more focused energy to challenging business issues that arise in that a.m. journaling time. Business journaling helps us slow down the process so we don't feel overwhelmed.
From Michael Pearlman:
When tuning in to the soul's expression, the idea of I and others drop away. With grace we know ourselves as that soul's expression. Non nobis domini is our aspiration. What is amazing is that that is our inheritance.
From Madeline Sharples:
I use [journaling] to focus on my to dos and accomplishments every day. This morning I decided to journal as soon as I sat down at my computer. Much better than internet first. I think it adds to our getting our work done afterward as well. I had challenging issues with a couple [of] support people. I journaled to sort them out. It was very tough. It helped a lot. Put my pain on the page so I could think and act clearly.
And to Summarize:
We do ourselves a service when we choose journaling for our business, our heart, our mission, vision and spiritual connection.
See what a difference it can make when you journal your business!
Check out the transcript for #JournalChat Live on 5/2/13. Special Thanks to Caroline Gavin for her fabulous post, Purposeful Pathway Biz Tip: Business Journaling, which was our journaling resource for this week's live chat.
Join us on 5/9/13 at 5 EST/2 PST for our next session of JournalChat Live. Topic is in the section for Pick of the Week.
SPECIAL FEATURE
YOUR AUTHENTIC REFRESHMENT
Interviews of Engagement
An Authentic Refreshment is one that enables you to
appreciate
yourself for who you really are, validate your emotions and feelings, and nurture your soul.
From my new blog, Your Authentic Refreshment, I am featuring interviews from folks who have found and engage in their authentic refreshment and how it enhances and adds value to their daily life experience.
If you have an authentic refreshment you would like to share, please reply to this issue of Refresh Journal and I will give you the details!
The Best Business is One that is Shared.

High School Musical 3 - Right Here Right Now (Full HD 1080p)
Making decisions and working through business issues takes guts and tenacity. Move through them with confidence, being careful to listen to your intuition. Then encourage a friend to work through theirs too. Feedback can be invaluable from someone who "gets" you, so always be open to what they have to offer.
Then run with your heart.
Dawn Herring
Host of #JournalChat Live and #JournalChat Links Edition on Twitter
Author of The Birthday Wall: Create a Collage to Celebrate Your Child