Helping inspire youth for a lifetime!

Help us b
ring a 7th year of BEST robotics to over 400 Colorado Middle & High School Students with the 2016 BET THE FARM game!
2016 Game BET THE FARM
To Challenge and Inspire Student Teams!
Rocky Mountain BEST has tentatively established the dates for our fall competition events and summer workshop event. Please save the event dates so you can volunteer or attend these events.
2016 Event

Event Time and Place


Teacher / Mentor Institute - 2 day teacher/ mentor training provided
jointly with Front Range BEST Hub

Attendance by invitation: Teachers/ Mentors. NO STUDENTS.


Thursday and Friday, 21-22 July

Metropolitan State University of Denver Student Success Building




Kickoff - Game revealed, student and teacher/ mentor training and protobot demo.

Attendance by invitation: Student teams and Teachers/ Mentors.


Saturday, 3 September

(Labor Day Weekend)

Noon - 4 PM

Venue - To be determined



Practice Day - Time for student teams to practice with their robots on 4 quadrant game field.

Attendance open to the public.


Saturday, 8 October

9 AM - 3 PM

Venue - To be determined


Game Day - Student teams compete for awards on 4 quadrant game field.

Attendance open to the public.


Saturday, 15 October

7 AM - 5:00 PM

Metropolitan State University of Denver Auraria Event Center

Our volunteers leading the work on preparing for our
BET THE FARM
games are reviewing the early March release of draft rules and game field drawings. Six Rocky Mountain BEST volunteers will attend the April BEST Robotics Inc. (BRI) Prototype Game Weekend in Wichita, Kansas to get hands-on knowledge of the game field and learn about any planned updates to the rules.
In case you missed it, our national BEST Robotics Inc. (BRI) has released a 90 second Game Teaser Video for this year's Game - BET THE FARM. This year's game teaser is available on YouTube at: https://www.youtube.com/watch?v=nx7TeeGObHw
2016 BET THE FARM bESTology Announced
14 Sets of Weekly Activities Posted Each Sunday Starting 24 January
What is
bESTology?
bESTology is the study of Engineering, Science and Technology. Students are encouraged to become bESTologists!
A harvest of weekly activities are unveiled each Sunday @ 5:00 p.m. MT. Each post contains HINTS for the upcoming BEST Robotics Game - BET THE FARM. In addition, bESTology teaches the science, engineering and technology that will enhance the learning experience for the 2016 BEST game.
PARTICIPATING ROCKY MTN BEST

2016 SCHOOLS
We will be hosting 28 Schools + 1 Alternate at our 2016 Competition
We are thrilled to have 15 schools signed up for the 2016 Rocky Mountain BEST competition. Teachers may continue to sign up their teams for the 2016
BET THE FARM
competition. We are coordinating with the Front Range BEST Hub team who are recruiting schools from the southwestern portion of the Denver metro area including Douglas County. In addition, SoCo BEST @Trinidad State is recruiting teachers in southern Colorado and Great Plains BEST in Julesburg Colorado is recruiting
teachers in northeastern Colorado. Rocky Mountain BEST is also talking with teachers from other areas in Colorado.
Of the 15 signed up schools listed in the table below, the two schools marked with a * are new to BEST.
We will continue to sign up schools through August with a waiting list once we fill our available slots.
Please ask any interested schools to contact Jose Lopez at
jlopez@rmbest.org
.
RM BEST 2016 Schools

School District


Broomfield High School

Columbine Middle School*

Cripple Creek - Victor Secondary School

CRIPPLE CREEK-VICTOR RE-

1

DSST Byers

DENVER COUNTY 1


DSST Stapleton

DENVER COUNTY 1


Lake County High School

LAKE COUNTY R-1


Neighborhood Center @ Skinner Middle School

DENVER COUNTY 1


New Vista HS

BOULDER VALLEY RE-2


Ralston Valley High School

JEFFERSON COUNTY R-1


Skyline High School

ST VRAIN VALLEY RE 1J


Thomas Jefferson High School

DENVER COUNTY 1


Walt Clark Middle School*

THOMPSON R2-J


Wheat Ridge High School

JEFFERSON COUNTY 1


Woodland Park High School

WOODLAND PARK RE-2


Woodland Park Middle School

WOODLAND PARK RE-2

Near Term 2016
BET THE FARM Volunteers
Check out the Opportunities to Join in the Fun this Spring!
In the table below are several opportunities to help bring BEST Robotics to the Denver metro area.
Look for more information in the coming months on ways to help build the game field this summer. In July, we'll be identifying the many volunteer positions for the September and October events. No experience required.
P
l

ease save 3 September, 8 October and 15 October for volunteering at the fall events.
Volunteer Position

Position Details


Rocky Mtn BEST Monday Kit Team - Currently finishing
refurbishment of tested 2015 kits to prepare for 2016 kit distribution. Beginning to prepare materials for July Teacher / Mentor Institute.


Most Mondays ~10 AM - 3 PM with a lunch break at a local restaurant.

999 Vallejo St #2 (Unit 34) in Denver near I-25 and 8th Avenue.

Contact Carolyn at

cbauer@rmbest.org

for more information.

We can

always use an extra hand and no experience or specific skill is needed.

Rocky Mtn BEST Hub Awards and Judging Lead - this position coordinates all the Award and Judging activities including: training for student teams and judging volunteers; arranging for judging leads and judging volunteers to fill the judging slots for Game Day; and procuring Student Team Awards. If
you know someone to share this responsibility, co-leads are permitted.

Primary Activities are May - October.

Volunteer is able to determine schedule with attendance at Game Day on 15 October required.

Effort is estimated as approximately 4 hours per week.

All the subcommittee positions have excellent leads in place to support Awards and Judging Lead. Prior experience as a BEST volunteer helpful - especially in judging - but it is not required.


Front Range BEST Hub Volunteers -

The Front Range BEST hub needs volunteers to help with the competition in the southwestern portion of the

Metro Denver area.

Primary Activities are May - October.

Please contact Tami Kirkland at

Tami.Kirkland@frontrangebest.org

if you, friends, or family are interested in joining in the fun with this great group. No prior BEST robotics experience required.
BEST TEACHER/MENTOR CONFERENCE / WORKSHOP INTEREST?
11-16 July 2016 University of Texas Dallas
Invitations will go our shortly and we wanted to see if any of our volunteers might be interested in this Texas summer program with 36 hours of CEUs available for attendees. Please contact me at linda.king@bestinc.org to receive more information including cost when it is available.

A LOOK BACK - 2015 ROCKY MTN BEST VIDEO & 2016 BOOSTING BEST FUNDRAISER RESULTS

Thanks to all those who made it possible!
| | |
| --- | --- |
| | |
| | 2015 Rocky Mtn BEST Competition |
REMEMBERING THE FANTASTIC 2015 COMPETITION!
We recently posted our 2015 PAY DIRT Video on YouTube. Click the box to the right to access the 12 minute video or click the button below to bring up the video on YouTube site.
Thank you to all the 130 enthusiastic volunteers, hardworking teachers and mentors, over 400 talented students from 28 teams, and our generous sponsors that made the 2015 competition a success.
VIEW 2015 ROCKY MTN BEST
VIDEO
The partnership of Rocky Mountain BEST and Front Range BEST volunteers created our successful BOOSTING BEST fundraiser to provide NO COST robotics competitions to local schools in 2016! T
he 25 February Boosting BEST fundraiser

provided a financial boost of over $20,000 towards the 2016 Front Range and Rocky Mountain BEST competitions

.

Thanks to our generous matching donor for the added boost!
Thank you again
to the 100 attendees including Denver School of Science and technology Byers Middle School and STEM Academy students, teachers, and mentors. And special thanks to Builders Appliance Center who provided their facility, and the donors of over 300 items and the 20 volunteers
who made this all possible.
INTRODUCING BEST ROBOTICS TO COLORADO - MARCH / APRIL
The State of Colorado passed Joint Resolution 16-022 declaring March 21
st
, 2016, as
Colorado Aerospace Day
to celebrate the many Aerospace Companies making their home in Colorado. At the rotunda of the capitol, representatives from most of those companies and from universities brought in booths to showcase their accomplishments and future prospects. Rocky Mountain BEST had a joint presence with our host, Metropolitan State University of Denver (MSU Denver). RM BEST Executive Director and MSU Denver Lecturer José López represented both organizations. MSU Denver students that participated in BEST were also helping out for the day event. The DSST Byers 2015 winning robot was on display.
On Sunday, April 10, from noon - 4pm, adults and youth can attend Aerobotics at Hanger at Wings Over the Rockies Museum.
Formerly known as RATH (Robotics At The Hangar), the event merges aerospace and robotics into Aerobotics! Rocky Mountain BEST has scheduled a hands-on activity for kids (Binary Bead Jewelry), a chance to drive a robot, and robot demonstrations by D'Evelyn JR/SR HS and DSST Byers Middle School student teams using last year's robots and game field. There will be lots of activities to be enjoyed! We hope you can attend and visit with us at the RM BEST table. Aerobotics information at this link The event is FREE to Wings Members and General admission fees apply to non-members.
THANKS TO ROCKY MOUNTAIN BEST 2016 CORPORATE SPONSORS
Rocky Mountain BEST uses a variety of sources to raise the funds to provide competition events and robotics materials to Colorado schools for no cost to the schools.
So far in 2016 the following corporations have provided funding to Rocky Mountain BEST. If you know of a corporation that is interested in supporting bringing no cost robotics competitions to Colorado, please have them contact me at
linda.king@bestinc.org
. It would be a pleasure to discuss how their corporation can contribute.
Jeppesen provided a generous donation for the
5th
year to
Rocky Mountain BEST. Their funds are used for Consumable Kits, Game Field build materials and other expenses that bring all the pieces together to hold our competition.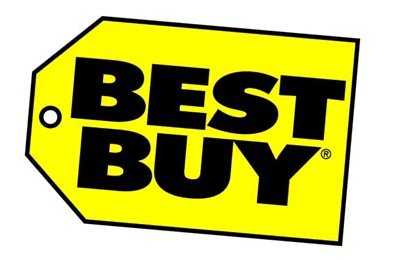 For the
second year in a
row, Best Buy Foundation provided a generous grant for Rocky Mountain BEST to purchase additional Returnable Electronics Kits. This grant allows us to replace our oldest Electronics Kits and to grant the refurbished kits to the newest Colorado Hubs -- helping expand BEST competitions in Colorado!
ADDITIONAL WAYS TO CONTRIBUTE

Benevity
-
If your company has gift matching through Benevity, Rocky Mountain BEST is one of the eligible non-profit organizations. Please check with your company about gift matching!
Kroger Gift Card
- If you have a Rocky Mountain BEST King Soopers Gift Card,
Kroger
will donate 5% of EVERY gift card purchase -- including card refills -- to Rocky Mountain BEST...
all at no cost to you
-- FOREVER!
Everyone needs groceries and gas. Remember to use your Rocky Mountain BEST Gift card to benefit Rocky Mountain BEST. It's really easy.

Interested?

Contact Lois Walton at lwalton@rmbest.org to make arrangements to purchase a card.
Amazon Smile -
Amazon will donate 0.5% of the price of your eligible AmazonSmile purchases to Rocky Mountain BEST whenever you shop on AmazonSmile.
AmazonSmile is the same Amazon you know. Same products, same prices, same service.
Visit our Amazon Smile Sign In Page
Know someone who would like to get involved?

Not yet signed up to receive our emails?
Join Now
SEE WHAT'S HAPPENING ON OUR SOCIAL SITES