All Albums Available from my Website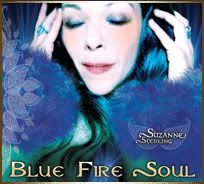 Blue Fire Soul
is now available at iTunes and
Blue Fire Soul by Suzanne Sterling and Christoper K is electronic kirtan music for yoga, dance and
Suzanne has created a chant CD in English featuring songs she has written over her teaching at intensives and workshops.
Available only through her website.
PLUS: New Music for YOGA
New yoga music CD with long time collaborator and producer Chris K. Chakra Flow is a companion CD to Seane Corn's newest DVD series.
A Strange Feather
All
The craziness,
All the empty plots
All the ghosts and fears
All the grudges and sorrows have
Now
Passed.
I must have inhaled
A Strange
Feather
That finally
Fell
Out
~ Hafiz
***************************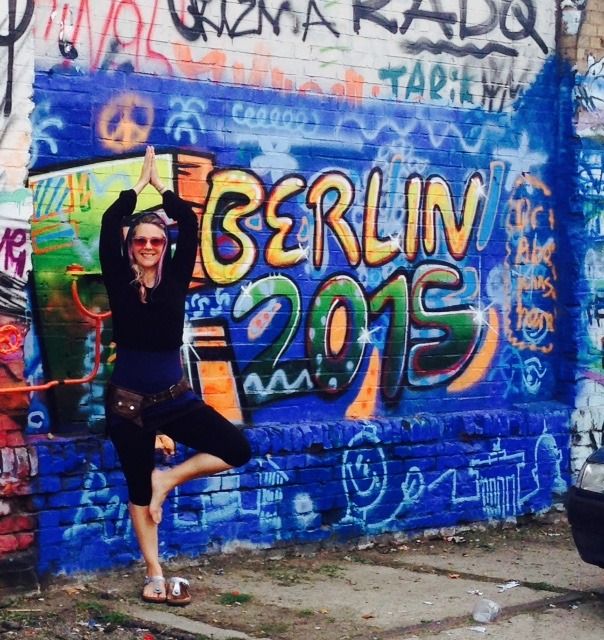 Hello and happy Equinox to you.
I just returned from a trip to Berlin where I was teaching at Forever Now Festival which was a wonderful mix of art, movement and real practical methods of transformation of culture and solutions for the future. The inspiring story of a wall that separated so many for so long coming down so swiftly and completely....as well as watching Germany's response to the Syrian refugee crisis (they are welcoming and earmarking billions for refugee support) gave me some wonderful tendrils of hope.
I am on my way to teach Voice of Change and Sacred Leadership workshops at Symbiosis Festival and then onto LA for our final OTM Yoga Purpose and Action Intensive of the year. After that we all head to the Yoga Journal Conference in Estes Park CO for our first OTM hosted Gamechangers Conference (see below for the details). Then I am heading to Scotland to set my feet onto the land of my ancestors...should be epic! Upon returning to the States I will be leading singing ritual at the Bawdy Church (where the sacred meets the profane:) and then offering yoga and ritual at Bioneers Conference.
Signups are still in place for our 5th annual Priestessing Apprenticeship in Sacred Leadership with Ravyn Stanfield which begins in November in Portland. We have a limited number of spots in this training so jump on it while you can.
Finally, I am finishing the music for the 3rd and final DVD in the Seane Corn series called Yoga of Awakening from Sounds True. Sounds True released a companion CD of some of the music (called Chakra Flow) and it is available from my site and also on ITUNES. In fact, all of my albums are available there.
I am creating the next iteration of Voice of Change which will be a deeper dive into the work with in person retreats and lots of personalized coaching. Stay tuned for details on that soon.
yours in truth,
suzanne
Off the Mat, Into the World
**************
Suzanne continues the work of OTM in an upcoming training:
with Suzanne, Hala, Seane
Final 2015 5-day training.
and Suzanne wants you to be a part of it!
If you're looking for a
deeper understanding
of what yoga can be, to discover what's next for you, or to find
enrichment
around the work you're already doing, please join us and
help spread the word.
Off the Mat, Into the World joins
the Bioneers Conference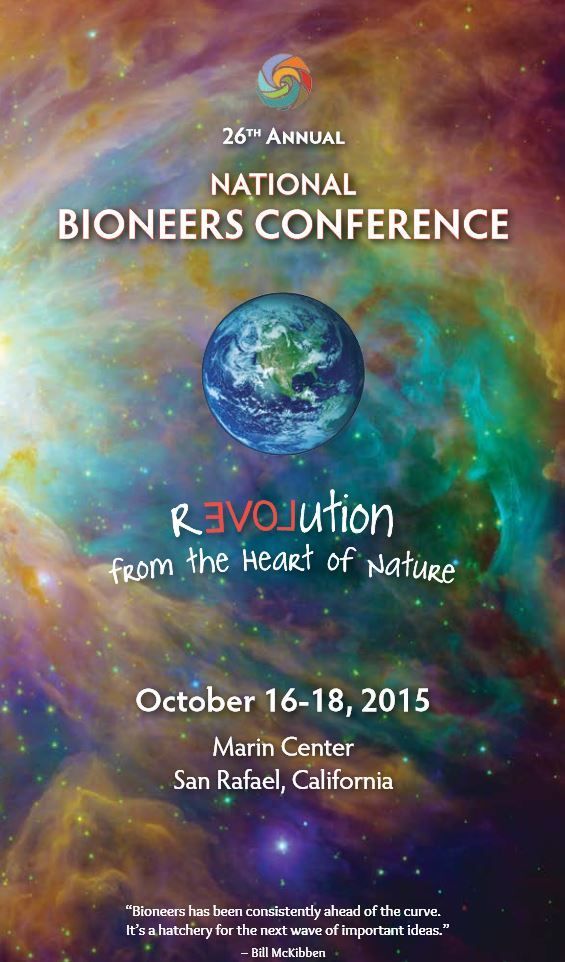 Suzanne and Rebecca Rogers are bringing Off the Mat to this amazing conference. For 25 years, the National Bioneers Conference has connected thousands of people with practical, visionary solutions for humanity's most pressing environmental and social challenges. Join Suzanne and Rebecca as they bring the unique teachings and experience of Off the Mat to this renowned conference.
Get
registered
today! And use the code: OFFTHEMAT for $50 off a 3-day pass.
Upcoming events and trainings
**************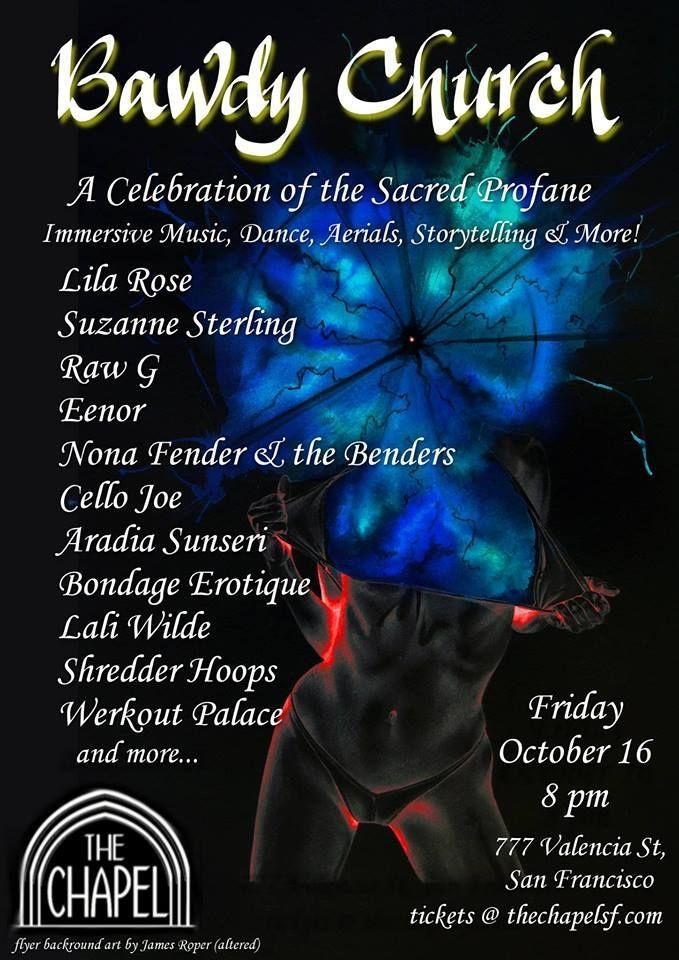 The Chapel
San Francisco, CA
A Night of Whimsy & Spiritual Porn in Celebration of the Sacred Profane! Join Suzanne and an impressive list of amazing women for a unique performance evening. Find out more on
Facebook.
~~~~~
LAST CALL:
Priestess Apprenticeship in Sacred Leadership
starts November 2015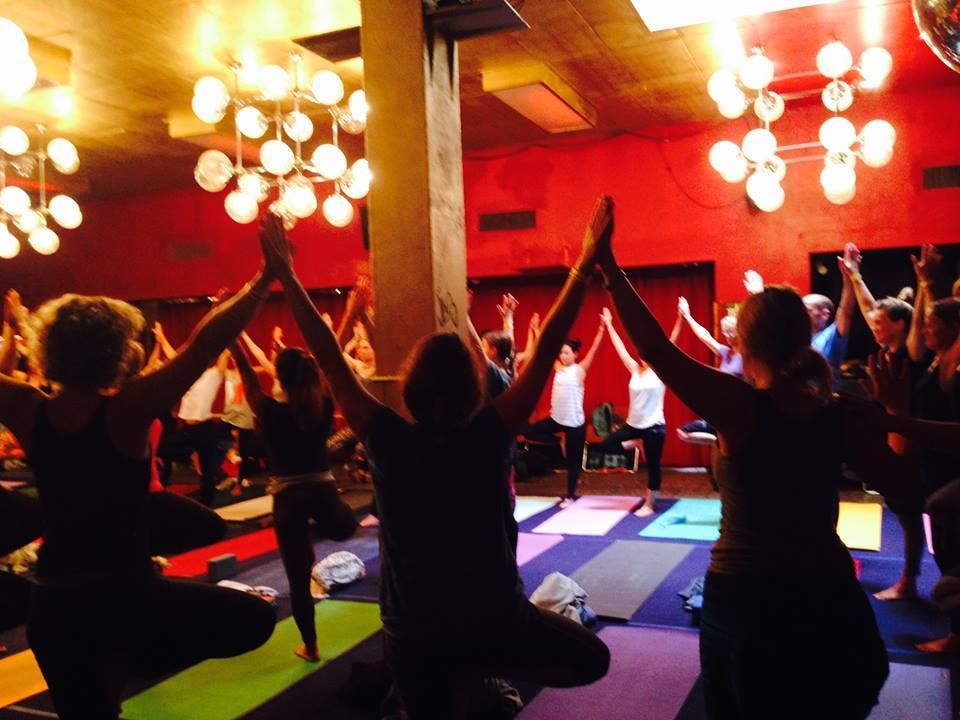 Portland, OR
Are you ready to connect to your purpose?
Is it time to make the changes in your life to lead to greater fulfillment.
Unleash your super powers!
Each of us has super powers - abilities that come naturally to us, but in leadership roles, we are often relied upon to have skills above and beyond our own specialties.
Few opportunities exist for individuals to receive personalized spiritual mentorship or any opportunity to develop their innate magical gifts. This training is such a place.
Suzanne's 2015 Calendar
Sept-Dec
events subject to change
***********************
Sept 21-25
Los Angeles, CA

Sept 27-30
Gamechangers: OTM and Yoga Journal Live
Estes Park, CO

Oct 16
San Francisco, CA
Oct 17-18
San Rafael, CA

Oct 24-25
New York, NY

Oct 27, Nov 3, 10, 17
San Francisco, CA


Nov 7-8
Orange County, CA

Nov 21-22
Los Angeles, CA

Dec 1, 8, 15
Online

Dec 3-4
OTM Advanced Leadership Training
Ojai, CA

Dec 5-6
La Jolla, CA

Dec 11-13
Esalen Institute
Big Sur, CA

Dec 19-20
Los Angeles, CA
*****************