107 Criminal Charges Against Planned Parenthood Finally Move Forward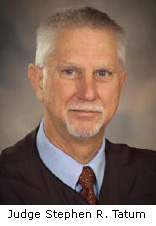 Olathe, KS - After over two years of delay, a hearing was held today in the criminal case against Comprehensive Health of Planned Parenthood, an abortion clinic operating in Johnson County, Kansas, that has been charged with 107 counts related to illegal late-term abortions and lying to cover it up. The hearing came after public pressure was brought to bear on District Attorney Steve Howe to follow through with the prosecution and the day after nearly 5,000 listeners logged onto a webcast detailing the political corruption that has caused the case to stagnate.
During the hearing held before Judge Stephen Tatum, it was established that both sides would have 45 days to file motions and 45 days to respond. A hearing on the motions was set for July 14-15, 2011.
This was the first action in the case at the District Court level since January, 2009. Disputes over evidence sent the case to the Kansas Supreme Court where it languished until last October when the Court ruled that the case could go forward and remanded it back to the District Attorney's office for prosecution.
Pro-life groups, including Operation Rescue, were concerned that District Attorney Howe would not pursue the case due to his political rivalry with former District Attorney Phill Kline, who filed the criminal charges in 2007, even though at least three judges ruled there is probable cause to believe that Planned Parenthood violated the law.
Political elements that opposed Kline's attempt to enforce abortion laws in Kansas have pursued an ethics case against Kline that is due to go to trial before a three-member panel of the Disciplinary Administrator's office on Monday, February 21, 2011. The case against Kline is based on charges that Kline acted improperly during his investigation of Kansas abortion abuses. However, it was learned last week that the Disciplinary Administrators own investigators had cleared Kline of any wrong-doing in 2008, but that their report was buried in order to keep the politically motivated vendetta against Kline alive. Kline's defense has filed a motion to disqualify the panel members due to a conflict of interest.
"We are suspicious of Howe's move to carry this case on now at this time, but it does take away some of the impetus of the Board to follow through with its political lynching of Kline," said Operation Rescue President Troy Newman, who has worked to expose Planned Parenthood and bring it to justice.
"Even though Kline has been cleared nine ways to Sunday, the political forces that seek to protect and cover-up for abortion abuses will still try to use any finding against Kline as an excuse to scuttle the case," said Newman. "This would place politics above the rule of law and above the lives and health of women. We hope that will not be the case."