12th Annual Lakeside Garden Tour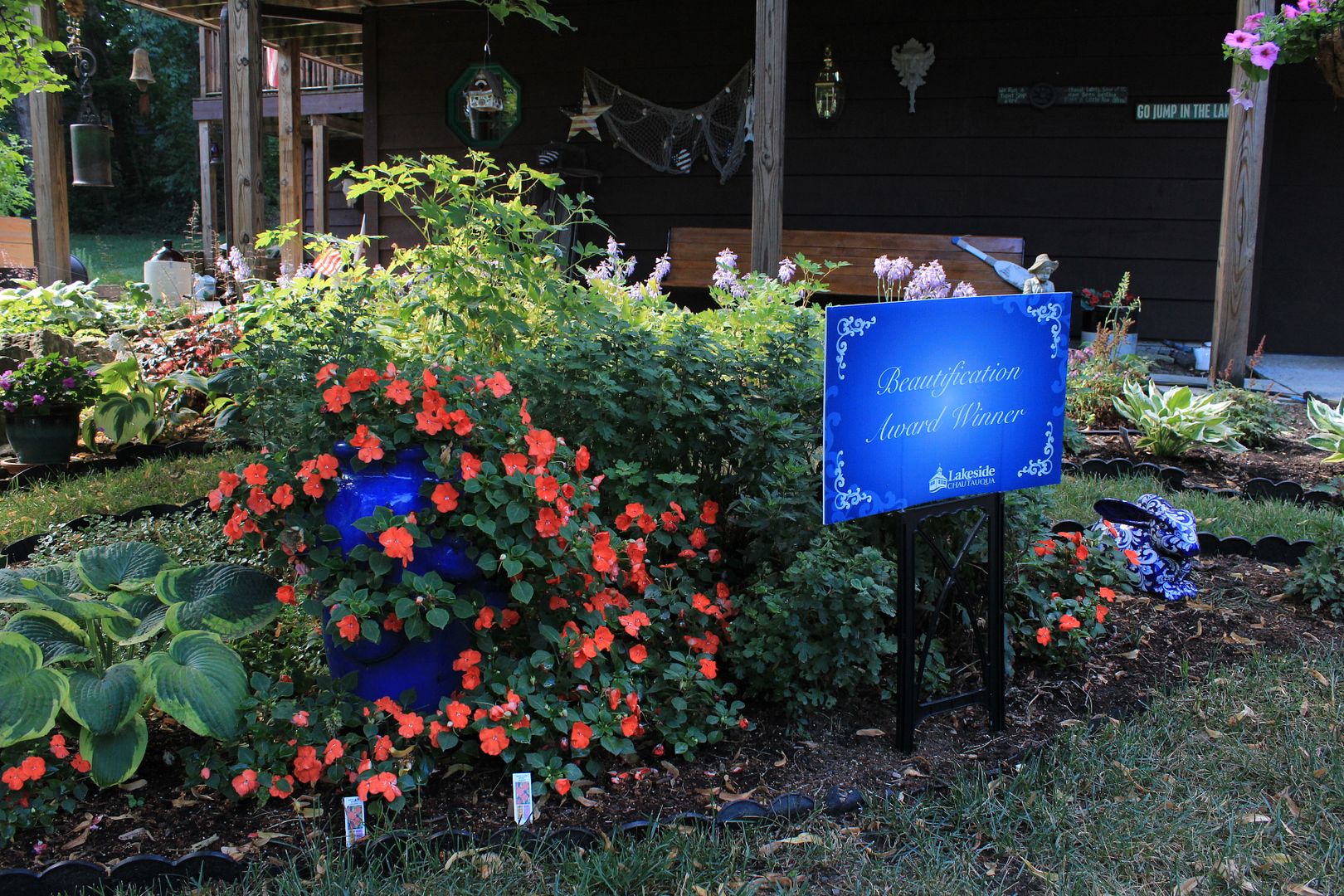 The 'Lakeside in Bloom' Beautification Awards Program honors those who have worked to promote the overall aesthetic appearance of the Lakeside grounds. Guests and residents are invited to experience the award-winning landscapes of this program on a self-guided Garden Tour on Wednesday, July 12.

Dinner Dance Tickets Available

Join us for the Lakeside Summer Dinner Dance at 6:30 p.m. Thursday, July 13 at the Catawba Island Club. Dance to the music of a live band while you enjoy a sip of summer and a delicious meal with your Lakeside family. Tickets for the dinner dance are $100 per person.

Grindley Aquatic & Wellness Campus Open

July 1 was a monumental day in Lakeside's history as we gathered to celebrate the grand opening of the Grindley Aquatic & Wellness Campus.

More than 1,000 community members joined in the dedication and ribbon-cutting ceremony. The community's excitement and energy could be felt throughout the Lakeside grounds as children gathered in their swimsuits, ready to make their first big splash in the pool.

Dan Egan "The Death and the Life of the Great Lakes"

Lakeside's Chautauqua Lecture Series will feature reporter for the Milwaukee Journal Sentinel, Dan Egan, as he delivers an eye-opening portrait of our nation's greatest natural resource, the Great Lakes, as they face ecological calamity. The lecture will take place at 11 a.m. Wednesday, July 12 in Hoover Auditorium. A book signing will follow.

The
Plein Air Art Festival
will begin on Friday, July 14 when more than 30 plein air artists across the Midwest will arrive to paint outdoor landscapes until Sunday, July 16. The term "en plein air" means painting "in the open air."
History of Ottawa County-The First 175 Years

In 2015, the Ottawa County Historical Society decided to celebrate the first 175 years of Ottawa County history by publishing a coffee table-style book with photographs and narrative. Author-autographed copies of the finished book, History of Ottawa County-The First 175 Years, are now available for sale at The Fine Print bookstore.

Preacher of the Week: Pastor Philip Gulley
Supported by the Hottenroth Family

Pastor Philip Gulley, a Quaker pastor who has been featured on Indiana's PBS affiliate for his television show "Porch Talks," challenges us to rediscover the values of Jesus. His sermon, "Fences," is based on Matthew 11:28-30.
Additional Religious Life programs can be viewed
here
or in the
Lakesider newspaper.
Chautauqua Lecture Series

"Changing Sources of Energy"
This theme will examine the current state of multiple energy sources, including oil, gas, fuel cell, electricity, solar and wind.

"Lake Erie & the Great Lakes"
Lectures will explore the health of the Great Lakes as well as what individuals can do to promote a healthy Lake Erie.

View Chautauqua Lecture Series descriptions here.
Additional Community Education programs and special workshops can be viewed here. Or, read about both in the Lakesider newspaper.

All performances start at 8:15 p.m. in Hoover Auditorium, unless otherwise noted.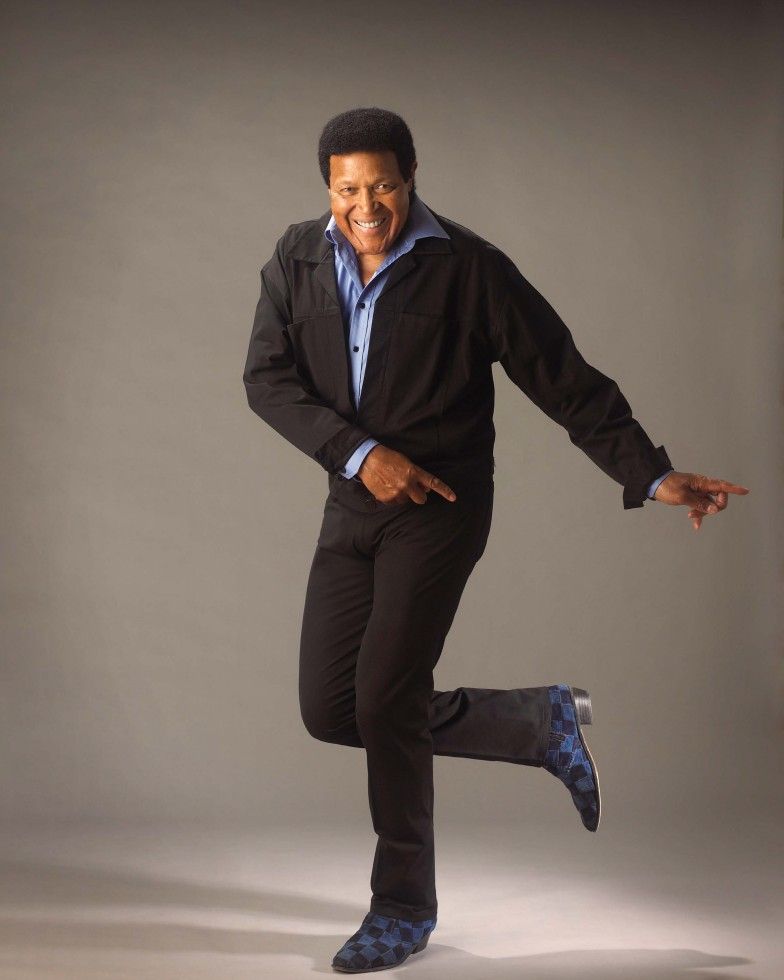 Saturday, July 8
Chubby Checker
Chubby Checker
, widely known for popularizing the twist dance style in the 1960s, will return to Lakeside to per­form his No. 1 hit, "The Twist." For more than 55 years, Checker has been performing throughout the world on his 'Never Ending Tour,' and his hits have sold in excess of 250 million albums.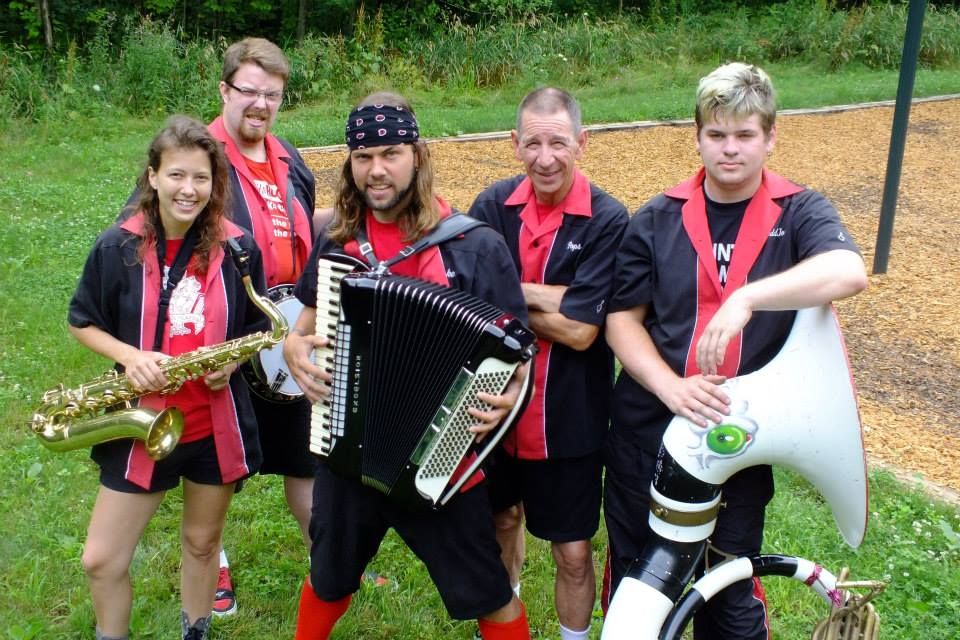 Sunday, July 9
Family Night in the Park: The Chardon Polka Band
Inspired by the polka tradition, the The Chardon Polka Band is known for being extremely adaptive with the ability to please almost any audience. The band has made a name for itself over their 14 years together. While the group has an extensive catalogue of traditional polkas, they aren't afraid to bring their own tunes into the mix and polka-pop covers of hit songs by Justin Bieber and Lady Gaga.
Monday, July 10
Hoover Silent Movie Night with Organist Clark Wilson:
"The Freshman" (NR)
For this week's Hoover Silent Movie Night, Clark Wilson, a silent film organist, will accompany the movie "The Freshman." Wilson, one of the most recognized scorers of silent photoplays in America, works exclusively with the organ in developing accurate and historic musical accompaniments as they were performed in major pictures during the heyday of silent film.


Tuesday, July 11
Carrie Newcomer with Violinist Sumaia Jackson
Carrie Newcomer is a singer-songwriter, recording artist, performer and educator. She has been described as a "soaring songstress" by Billboard and "one of the most influential folk artists of the last 25 years" by Boston's WBEZ. Newcomer will be joined by violinist Sumaia Jackson.
"Croce: Two Generations of American Music"
Musician A.J. Croce returns to the Hoover Auditorium stage to reintroduce Lakesiders to his own music, his late father's music and the music that inspired both men. A.J. Croce is a multi-instrumentalist, roots-rock artist known for unique jazz piano stylings and a blues-tinged voice.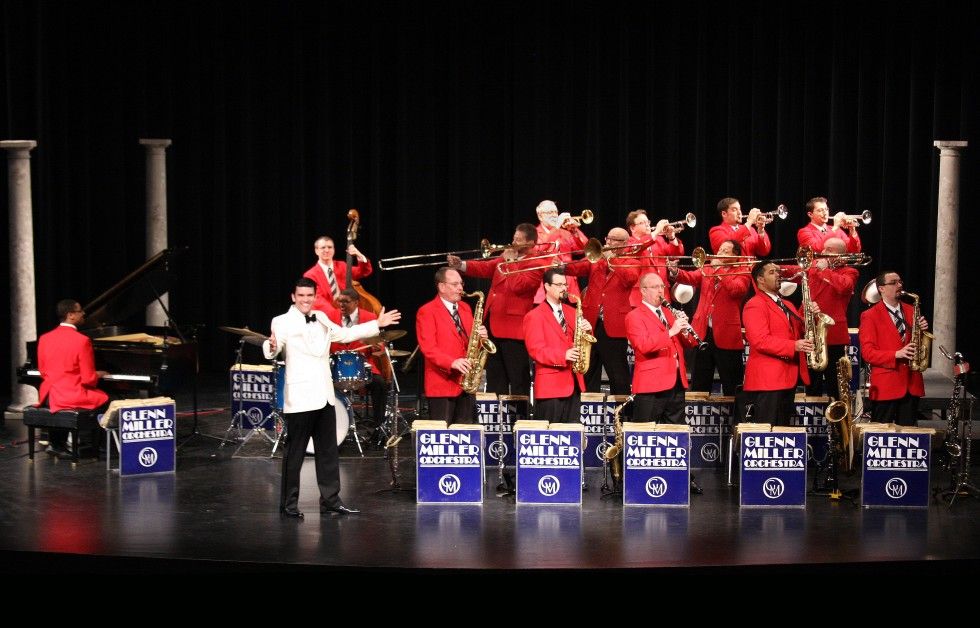 Thursday, July 13
'The World Famous' Glenn Miller Orchestra
The Glenn Miller Orchestra, the most popular and sought after big band in the world for both concert and swing dance, will return to Hoover Auditorium this summer. The original Glenn Miller Orchestra was formed by Alton Glenn Miller in 1938. Miller and his orchestra established their reputation as one of the greats during the peak of the swing era.
Friday, July 14
Cirque Zuma Zuma
Described as an African-style Cirque du Soleil, Cirque Zuma Zuma's high-energy show features amazing acrobatic feats set to an exciting musical score.
Cirque Zuma Zuma
was founded in the late 1980s by John Jacob, who left Africa at age 15 to tour the world as a talented acrobat, circus and street performer before returning home to create his own show.
Ohio Shuffleboard Tournaments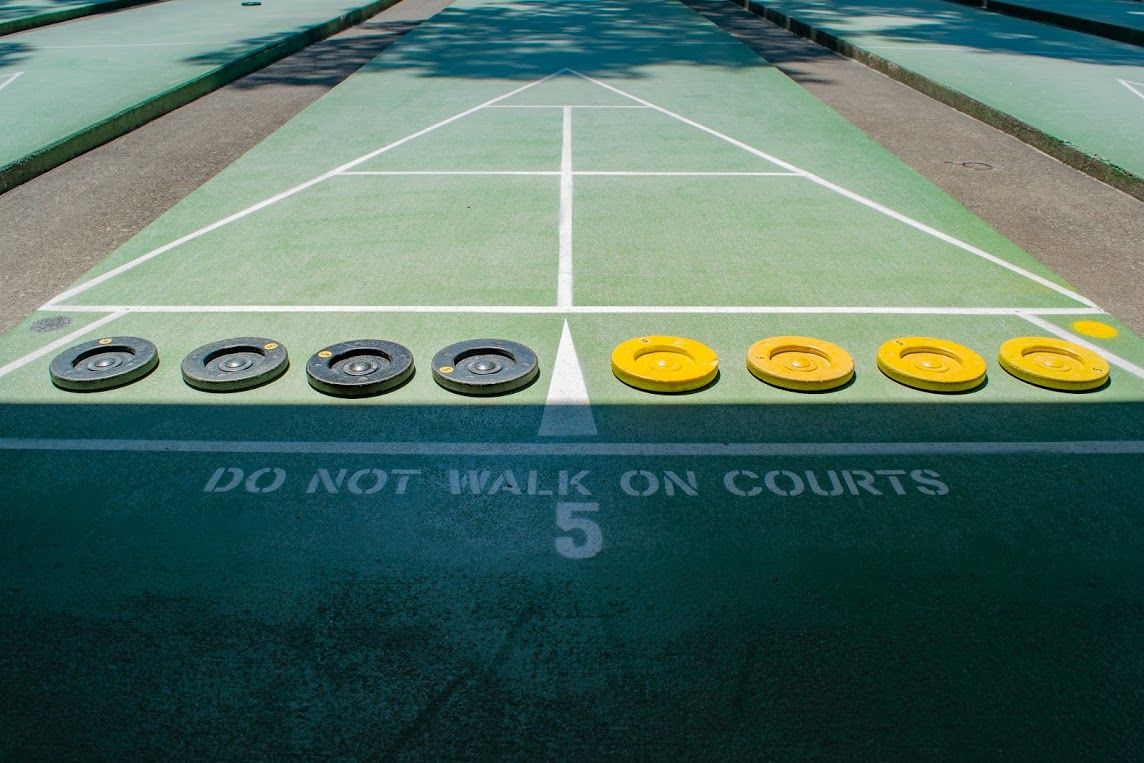 There are three shuffleboard tournaments this week, each without a separate entry fee, although players must belong to an Ohio State Shuffleboard Association (OSSA) sanctioned club. The best value is to join the Lakeside Shuffleboard Club (LSC) for 2017 for just $5.
Monday, July 10:
Bill Slyh Any Doubles Tournament
Wednesday, July 12:
Ohio State Amateur Any Doubles Championship Tournament
Thursday, July 13:
Ohio State Doubles Men's & Women's Open Championship
Kids Yoga on Hotel Lakeside lawn
A
children's yoga class
will be offered from 11 a.m.-12 p.m. Saturday, July 8 and Saturday, July 15. In the event of inclement weather, the class will be moved to the Pavilion West Deck. The class is tailored to ages 4-8, but all are welcome. An adult is encouraged to attend with children under age 6.
Lakeside Art Show
Now until Saturday,
July 22
Hoover Auditorium
View the show a half-hour prior to all Sunday Hoover Worship Services and all Hoover Auditorium evening performances, as well as Sundays, Tuesdays and Thursdays from 3-5 p.m.
Art in the Park
Sunday, July 9
1-2:30 p.m.
Pavilion
The Rhein Center presents an activity for Lakesiders and guests. Participation is $1 and the activity changes weekly.



Wooden Boat Rides & Sunset Cruises
Monday, July 10 &
Thursday, July 13
6 p.m. & 8 p.m.
Dock/Information Center


These 30-minute rides begin at 6 p.m. with the last ride departing at 7:30 p.m. The cost is $20 for adults and $6 for children (ages 4-12).

Hour-long sunset cruises aboard Amazing Grace start at 8 p.m. The cost is $32 for adults and $10 for children (ages 4-12). Children age 3 & under are not permitted.



Farmers' Market
Tuesday, July 11 &
Friday, July 14
9 a.m.-12 p.m.
Walnut Avenue & Third Street in Front of Hoover


Farmers' Market vendors will sell fresh produce, honey, herbs and homemade baked goods.
Lakeside Photography Show
The deadline to enter is Wednesday, July 19. To participate, download a registration form, or visit the Lakeside Chautauqua Administration Office.

Jerry Lucas Prayer Breakfast
There's only 17 tickets remaining for this event. Tickets can be purchased online.



Sign up for Rhein Center Classes
Online registration with credit card payment opens at 8 a.m. each Thursday for the following week's classes.
Kids Needed to Deliver Lakesider Newspaper

At 9 a.m. Fridays, kids (ages 10-15) are invited to the Legacy House, 217 Walnut Ave., to deliver
Lakesider newspapers
.
On Saturday, 12 children (ages 6-10) are needed to hand out the
Lakesider
on the Hoover Auditorium porch from 7:30-8 p.m. Report to the porch at 7:15 p.m.
Volunteers will receive their choice of a free Coffee & Cream soft-serve ice cream coupon or miniature golf coupon.


Rules & Regulations

As a gated community, Lakeside Chautauqua values the safety and health & wellness of our guests and residents. View the updated
Rules & Regulations
.
Trash & Recycling Services

This week, trash collection is Wednesday and Friday due to the holiday. Recycling is only collected on Fridays. Place trash and recycling bins on the curbside by 7:30 am.


Important Gate Announcements

Read about updates to the 2017 Chautauqua summer season gate hours
here
.
Annual Photo Contest

Lakesiders of all ages are invited to submit photos to be featured in the 2018 Calendar of Events brochure, as well as on Lakeside's social media pages,
website
,
blog
,
Lakesider
newspaper, advertisements, etc.
The deadline for submission is Monday, Oct. 2. Read
full contest rules
to enter.
Professional Development Graduate Credit

Lakeside Chautauqua is once again partnering with Lake Erie College to offer
professional development graduate credit
. This opportunity is designed for educators needing to renew teaching licenses and/or gain professional development credit.
Movie Tickets:
$7/adult,
$3/youth (under 12)

Show Times:
3:30 p.m. & 8 p.m., unless otherwise noted.
Review the upcoming
movie schedule
.
Maintain a healthy weight by getting to know your body's true hunger signals. One of the key factors is getting a good night sleep. Missing sleep takes years off your life. Sleeps helps control hormones that play a big part in appetite and fat storage. For more information, visit
www.bluezones.com
.