Michael Whelden Joins World Speed Motorsports for the Formula Car Challenge presented by Goodyear 2012 Season

Jim Russell Racing Championship race winner will compete in the FormulaSPEED2.0 class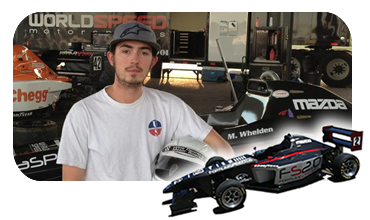 February 28th, 2012
Sonoma, CA

2011 Formula Car Challenge presented by Goodyear championship winning team World Speed Motorsports announced today that Michael Whelden will be joining their squad for the 2012 season. Whelden will be competing in the new FormulaSPEED2.0 class.

"Michael raced in the Jim Russell Racing Championship series back when the Formula Car Challenge used to compete on the same weekends," stated WSM Team Owner Telo Stewart. "He had a lot of success in the fastest group, and already knows some of our other drivers who are also Russell alumni. He is a great addition to our team, and we are looking forward to helping him reach his goals."

"Racing the new FormulaSpeed2.0 this season in the Formula Car Challenge is a great opportunity. World Speed Motorsports has a world class racing program and they have a lot to offer young drivers like me," stated Whelden. "I am honored to be a part of the World Speed Motorsports FS2.0 program. The FormulaSpeed2.0 is a great development car for drivers of all ages and sizes. The car's performance and safety make it the perfect platform to start racing open wheel cars. The FormulaSpeed2.0 is a true driver's car and I can't wait for the season to start!"

World Speed Motorsports and Whelden have already begun testing in preparation for the 2012 Formula Car Challenge presented by Goodyear season opener March 10th-11th at Infineon Raceway.


Pre-Season Flurry of Activity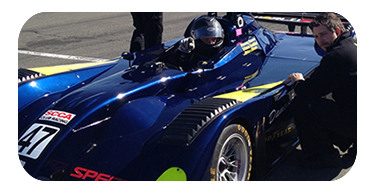 World Speed has been busy testing this month. Formula cars, sedans, and prototypes have been on track from sea to shining sea (Infineon Raceway to Sebring International Raceway actually, but that's still a 3000 mile split!)

Here is what the team has been up to:
FEB 1-2: Pro Mazda testing at Thunderhill
FEB 5-9: Testing at Sebring with Porsche GT3
FEB 8: Pro Mazda and FS2.0 at Thunderhill
FEB 10: FM and FormulaSPEED2.0 at Infineon
FEB 16: Mazda Atlantic & Prototype test at Infineon
FEB 21: Pro Mazda testing at Thunderhill
FEB 22: Mazda Raceway Laguna Seca Pro Mazda testing
FEB 22: Pro Mazda and FS2.0 testing at Infineon
FEB 26: Pro Mazda test at Buttonwillow
Stay connected with the team via our Twitter and Facebook feeds.....
Where Will You Be Winning in 2012?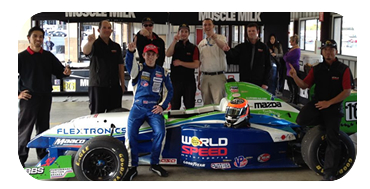 World Speed Motorsports has won races in sedans, prototypes, and open wheel racing cars. We apply the same attention to detail and hard work to all of our racing programs. This is why we have been so successful in IMSA, NASA, SCCA, and many other racing events.

Contact us with what your racing goals are and we will develop a program to meet your parameters. World Speed Motorsports provides arrive and drive services for the Formula Car Challenge, the IMSA GT3 Challenge, the Pirelli Driver's Cup, the Star Mazda series, and also the SFR and CalClub Region SCCA. Let us know where you want to race and we will develop a successful program just for you.