2012 Formula Car Challenge presented by Goodyear Schedule Announced - IndyCar event on schedule for third consecutive season

8 weekends, 5 different courses, and 16 races for the West Coast Region
December 13th, 2011
Sonoma, California

The FCC presented by Goodyear announced their 2012 schedule today. The series will race this upcoming season at Portland International Raceway, Thunderhill Raceway Park, and three different configurations of Infineon Raceway. "As has been the model since the series inception, our drivers will always have their own exclusive track time," stated FCC Series Official Ben Hettema. "The only cars on track during our sessions are our Mazda powered Goodyear equipped open wheel racing cars."

There are two "diamond" events on the West Coast 2012 calendar being announced today. The first one takes place on the July 13th-15th race weekend at Portland International Raceway. "This event is considered the region's premier club event, and is part of the National SCCA Super Tour," added Hettema. "Our series has two exclusive races, but drivers can also opt to participate in the SCCA sessions making the event a quadruple header!"

In August the Formula Car Challenge presented by Goodyear is a featured series during the Indy Grand Prix of Sonoma alongside the IZOD IndyCar Series. "Drivers come out from all of our regions for this event, and we typically get 35 cars in the field," noted Hettema. Fans will enjoy a full weekend of racing with the fast and beautiful Formula One cars competing in the Historic Grand Prix series, and the SCCA World Challenge rounding out the event. In addition to plenty of on-track action, fans will enjoy Military Appreciation Day, an autograph session, and the only race-day air show on the IndyCar circuit.

"These are what we refer to as our 'diamond' events." stated World Speed Operations Manager Mark Milazzo. "This doesn't mean that the other events we have are not exciting. Every event NASA sanctions features all kinds of great racing action. Over the course of the season we will be scheduled alongside the US Touring Car Championship, Pirelli Driver's Cup, Global Time Attack, Porsche Racing Club, American Iron Series, The Spec Miata Challenge, and a host of other professional racing series."

Details about the yet to be announced September event, and the NASA Championship event at Mid-Ohio are expected to be released in January of 2012.



2012 Formula Car Challenge presented by Goodyear West Coast Region Schedule:

March 10th-11th Infineon Raceway Indy Grand Prix Course
April 14th-15th Thunderhill Raceway Park
June 16th-17th Infineon Raceway Long Course
July 13th-15th Portland International Raceway
August 24th-26th INDY GP of SONOMA (with IndyCar)
September TBA - To be announced double header
October 27th -28th - Infineon Raceway Long Course
November 9th-11th - Infineon Raceway (Course TBA)
---
UPCOMING FCC EVENTS

FEB 11th 2012 at 6pm -NASA Awards Banquet. FCC West Coast Region racers will be honored at this event that will be held at Infineon Raceway. Save the date! More details to come...
---
BE SOCIAL!

The FCC is by far the most popular junior open wheel series on Facebook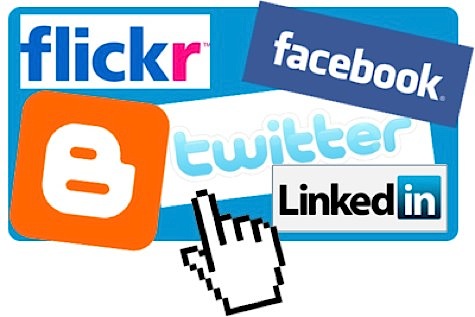 With over 2500 fans on Facebook the series has become the most popular junior open wheel series on the internet.

Don't just let the drivers have all the fun!

If you have photos, videos, or stories about the Formula Car Challenge share them with the whole gang! Check out the ton of info already posted here.....

About The Formula Car Challenge presented by Goodyear: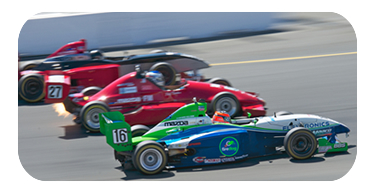 The Formula Car Challenge presented by Goodyear is a regionalized open wheel racing series with an annual national championship. There are multiple regions across the country, and each region has unique features and events.

Once a year the regions meet for the NASA National Championships. The championship features a multi-class format -Formula Mazda (FM), Pro Formula Mazda (PFM), and the FormulaSPEED2.0 (FS2.0). All classes are powered by Mazda, and equipped with Goodyear Racing tires.

Each region is supported by a Region Promoter who is well versed in racing, and who can provide assistance to teams and independent drivers.

The series is partnered with Goodyear, Mazda USA, MAZDASPEED Motorsports Development, Red Line Oil, GoPro and NASA Pro Racing.
---
What Does it Cost to Race in the Formula Car Challenge?
With its three categories the Formula Car Challenge presented by Goodyear offers competitive racing for a wide range of budgets. "One of our regular FM race winners told us that he never spends more than $15,000 per season including tires, entries, travel and accommodations," stated Series Official Ben Hettema. "This is a guy who has won a lot of races and championships in the FM class, but of course he is doing all the labor and transport himself."

Drivers looking for an "Arrive & Drive" program should contact their local region head as each region has unique opportunities. "We have an all inclusive program in the new FormulaSPEED2.0 for less than $45k," noted World Speed Motorsports Operations Manager Mark Milazzo. "I don't know anywhere you can race this level of car at these types of events for anything close to this budget." Details on the World Speed Arrive & Drive program for 2012 can be viewed here.
---