Please Welcome to the
Neighborhood
"Loved the site - made it very easy to find a trainer offering exactly what I was looking for."-GR
"I really appreciate what your site has done for my business and I will definitely share...how it has helped it grow. Thanks again"- MS
Hype Gym
It was an unseasonably hot September day as I went downtown to Kip's Bay for an opportunity to visit Hype Gym. It was a relief to get into the air conditioned lobby of the residential high-rise where Hype occupies a ground floor space. As I entered the gym and approached the desk I was greeted by owners Bill and Christine Holt. After introductions were made, Christine accompanied me on a tour of the gym, which she opened with her husband Bill six years ago.
Hype is opened to independent trainers for a $30 per session fee. A trainer herself for many years Christine understands the need for trainers to have access to a quality facility where they can bring their clients. With over 75 trainers working out of the space Hype brings a mix from all walks of life. Clients that come with a trainer pay no membership fee, but those who want to work out independently have a variety of membership options from day to annual rates. And trainers can rent studio space for $60 per hour for group fitness activities.
The first thing I noticed as we entered the main area was that the high ceilings and large windows gave a bright and airy feel to the gym. Cardio equipment such as spinning bikes and treadmills were situated in front of the windows looking out on to a courtyard. A full array of equipment is housed in this room. Free weights go up to 100 lbs. and there are multiple stations for cables, squats, etc. There are also gymnastic rings and ropes suspended from the ceiling. Their focus is on functional training, so that machines are scarce is intentional, but there were a few located towards the back of the room.
Following Christine down a short hall way past the locker rooms, complete with towel service, brought us to two more features offered at Hype. A full service spa offering facials, massages, and everything in-between is available for post-workout relief or just some pampering. Then came the studio which can be set up for yoga, spinning, TRX, boxing and just about any other group activity that comes to mind.
Perhaps the most unique feature found at Hype is the outdoor courtyard area just beyond the main room. A giant tractor tire sat in the middle of the landscaped plaza just begging to be pushed around the yard. A full range of equipment is available such as a sled and for speed and agility training such as hurdles, cones, and ladders. As an ex-athlete I was excited to see this area and began thinking about the kinds of workouts I so sorely miss living and training here in Manhattan with limited access to outdoor space and equipment.
It's impressive to see an independent gym with so much to offer. Whether a trainer or a client there are endless possibilities to the kinds of engaging workouts you can perform here. Myself, well I'm really looking forward to getting back down there and getting my sweat on in that courtyard!
Previous Articles
Work Train Fight
Chris Granville is an ACSM certified personal trainer. A former NCAA Division 1 and professional athlete, he's a managing editor in book publishing and lives in New York City.

Greetings!
Five day until fall and below are five ways to jumpstart your fall fitness from personal trainer Christine O'Day. Lisa and Ilana have some helpful information, too. For other daily health and fitness tips, follow us on Facebook.

Chris Granville continues his tour of NYC's training gym with a visit to Hype Gym.
Want help? Have a personal trainer help you design a great program for your goals.
Healthy regards!
5 Ways to Jumpstart Your Fall Fitness
By Ammo O'day
New York City Personal Trainer
1)Set a short term goal,let's say,from September to Christmas.What changes do you want to make in that time?
2)Go food shopping and make your meals for the week.Take a few hours each week to cook and freeze your meals.That way you don't eat crap and you save money.
3)Always have a healthy snack in your bag.Nuts,seeds,and fruit are easy to carry around so you don't get hungry and grab the closest thing you see,like sugar.
4)Before you leave the house each day sit and breathe for 5 min.Set your intention for the day.You'll be amazed at the changes it makes.
5)LIFT WEIGHTS!I can't emphasize this enough.Doing cardio all day will not get you the body you desire.You need to build muscle to have a lean body.It will also keep your metabolism higher so you can eat more.Healthy food,that is.You burn more calories at rest when you lift weights a minimum of twice a week.And,when I say lift weight I don't mean 3lbs.Ladies,especially,lift heavy and you will get those lean curves you desire.Don't be afraid to sweat!
Wrist pain? Considering surgery for carpal tunnel?
Is pain in your wrists or forearms interfering with your work or daily life? Whether you have carpal tunnel or some other wrist injury, try physical therapy for at least 2-6 months before considering surgery. Many people with carpal tunnel pain are able to reduce or eliminate their symptoms without surgery. Also talk to your doctor or nutritionist about high-dose Vitamin B6, which provides significant pain relief for many carpal tunnel sufferers. (The co-enzyme form of B6, called pyridoxal-5-phosphate, seems to be especially helpful.)
Corrective exercise by itself will not treat wrist pain or any other injury; however, working with a personal trainer in addition to physical therapy can be extremely helpful. Whether you choose to work with a personal trainer during physical therapy or after discharge from PT, a trainer can help you by:
Working the legs, back, and core without putting any strain on your wrists, helping you get back on track with your weight or fitness goals.

Incorporating gentle wrist stretches into your program to help you regain wrist mobility in both flexion and extension.

Helping you stay on top of any homework from your physical therapist to ensure you get the most from your PT experience.

Did you like this? Leave a comment
By Ilana Milstein
NY Personal Trainer
Women approach fitness and pregnancy very differently. Some women use pregnancy as a time to relax and lessen the intensity and quantity of their workouts. Other women continue to exercise just as hard as they had been before they got pregnant. Regardless of what your approach may have been, post birth and most often a six week exercise hiatus, women need to lose the baby weight and get back in shape. The goal can be intimidating and challenging with sleepless nights and very little "me " time. Here are some tips on how to get back in the fitness groove post baby.
1. Carve out small amount of time for your workout. While you may have worked out anywhere from 45 minutes or more try to schedule just 20 minutes in the beginning. A short time frame is way easier to work I to your schedule than a large block.
2. start small, don't expect your workout to have the same intensity that you might have had pre pregnancy. Your 20 minutes could mean a walk with your baby or a full body circuit using light weights or your own body (for example lunges, plank position and tricep dips)
3. Aim for 2-3 times a week. Your life is not only yours anymore. Have realistic expectations of what you can do and anything you do in addition is a bonus.
4. Slowly build up- when you think you can add 10 more minutes to your workout, increase the intensity by adding some mini intervals in your workout, or increase your workouts to 4 times a week
5. Set small attainable goals. Be it getting to the gym or going to a spin class. Set yourself small achievements that you can feel proud about.
6. Stay positive, results may be slow but you are carving out time to take care of yourself- you are doing what you need to do to get back In shape.
I just had my third child six months ago. After not being up to full speed during the nine months I was pregnant plus a few months after while nursing, I find fitness goals really help me and am planning on running in the New York marathon this November.
Learn Your Body Mass Index (BMI)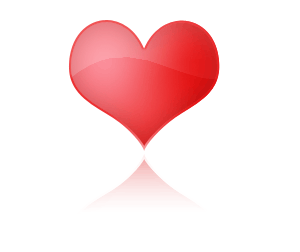 Body Mass Index (BMI) is essentially a height to weight ratio. Am I a healthy weight for my height.
Figure out your BMI now.
Underweight = < 18.5
Normal Weight = 18.5-24.9
Overweight = 25-29.9
Obese- 30 or higher
Remember, speak to your doctor before starting a fitness program and then seek out the right personal trainer for correct program design. Enjoy your workout!
Refer Your Favorite Fitness Pro
Let new clients find them here. NeighborhoodTrainers is looking for great trainers and instructors in Manhattan, Brooklyn, Queens, Staten Island, & the Bronx.