May 15, 2020
Please check our current newsletter for additional information about these and other events, or call AJ's main office for information.
***Please note: Due to a Zoom event with JTS Chancellor Eisen, minyan on Tuesday evening will be at 8:00 PM and
Tuesday night's session of Rav Shai's class, "Introduction to Judaism," will be cancelled.***
Please note: Due to coronavirus, the synagogue building will be closed until further notice. Until then, all services will be held virtually through Zoom. See below for the links.
Dear Friends....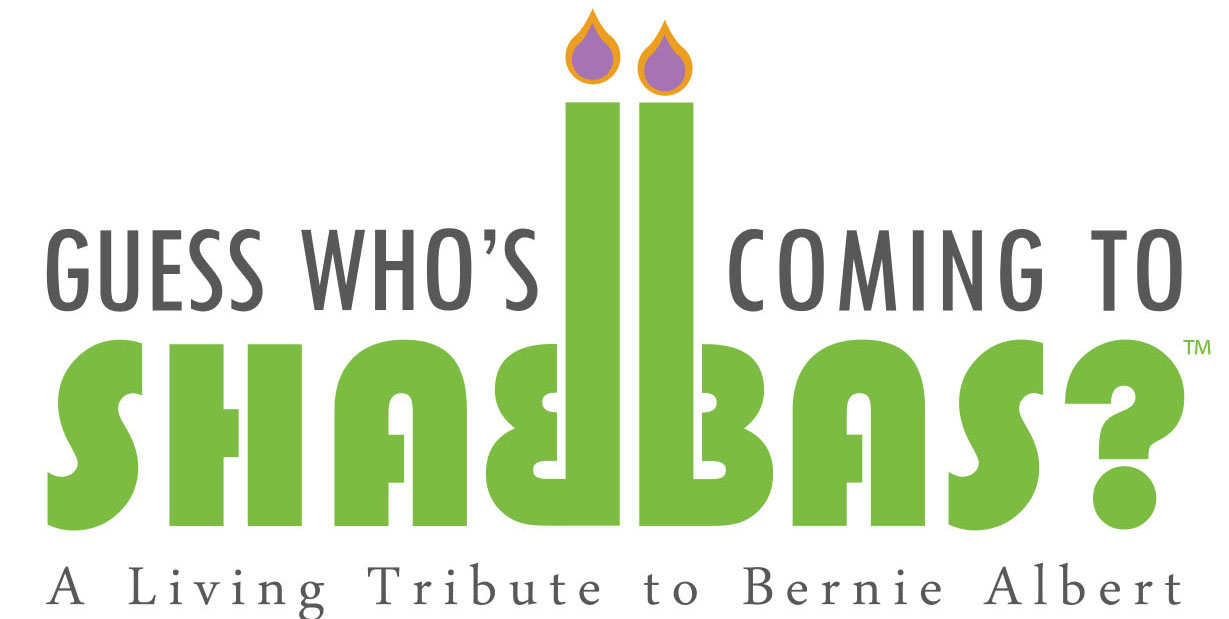 As noted on the AJ calendar, tonight is "Guess Who's Coming to Shabbas?" Although we had planned to get together in the homes of fellow congregants, or at shul, we will instead take part in our first virtual GWCTS. A huge thank you to Merril Stup, Dayna Glantz, Leslie Sokolow, Sandy Nadel, and Marjorie Trager. Through their efforts, we
will
join together this evening, via Zoom, to share our Shabbas dinner following Kabbalat Shabbat services. They lovingly planned, coordinated, publicized, shopped, delivered, and organized this event. I am extremely grateful for all they have done so that we can usher in Shabbat together.
Wishing you all a Shabbat Shalom.
Mazel Tov!
Lorna Rosenberg shares that after 36 years of service at the US environmental protection agency, she retired on April 30, 2020. Since the middle of a pandemic is not a very good time to relax or travel.... she'll be contributing her work on green and healthy schools with colleagues around the Commonwealth and the nation on the safe re-opening of K-12 schools. Best of luck to you, Lorna!

Jessica Goldberg, daughter of members Leslie and Michael Goldberg, and granddaughter of members Vivien and Allan Marmon, recently graduated from the University of Pittsburgh, summa cum laude and will continue for her Master's degree at Pitt. Mazel tov to the whole family!
An Exclusive Conversation with JTS Chancellor Arnold M. Eisen
Tuesday, May 19 at 7:00 PM (via Zoom)
Chancellor Eisen's 14-year tenure will end on June 30. At one of his last appearances as Chancellor, join him as he reflects on his time leading JTS, and the challenges that JTS and the Jewish world face in the years to come.
Chancellor Eisen will discuss:
Expansion of JTS curriculum and programming to better prepare leaders for the challenges of modern Jewish life;

Completion of the new JTS campus that exemplifies Jewish values of community, accessibility, and scholarship; and

Challenges facing JTS and Jews around the world as a result of the pandemic and its effect on Jewish practice and engagement.
This is an exclusive event for Friends of JTS synagogues and their congregants. Please register here.
***Tuesday evening minyan will be held at 8:00 PM.
***Tuesday night's session of Rav Shai's class, "Introduction to Judaism,"
will be cancelled.
Do You Know a Graduate?
During Shabbat services on Saturday, June 13, we will be honoring our high school and college graduates. Please let us know of any family members who have graduations coming up so that we can include them. Send an email to office@adathjeshurun.info.
Healing Service, Led by Hazzan Glantz
Monday, May 18, at 5:00 PM
Why attend a healing service?
Some folks attend a healing service for themselves. Others may be motivated to be present for a loved one who is suffering. For some, wounds and ailments are visible and more obvious, but many people hurt and suffer from pain that cannot be so easily seen. The healing service has the potential to help participants seeking to find balance or solace or spirituality within.
Unlike a standard prayer service, there is no set structure that has been handed down through the generations. Although there will be a 'seder', an order to things, there is no haggadah that guides us in our choices. I like to include music, brief meditations, a ritual washing of hands, prayers that are both communal and personal, aloud and in silence. The service includes healing prayers that may be familiar, steeped in our ancient liturgy as well as more contemporary and current inclusions. Toward the end of our (approximately 45 minute) time and space, I warmly offer participants the option of sharing something brief about their experience.
We will end with a reminder that what has been shared in this service is private and confidential and that this promise is upon all of us to keep for each other.
Here is the Zoom info:
Hazzan Glantz
Save the Date! AJ Trivia Night!
Sunday, May 24
Join us for a fun-filled, family friendly trivia night! Fantastic prizes and interesting tidbits guaranteed! The event will begin at 7:30 after evening minyan on Sunday, May 24. Stay tuned for more details. We look forward to seeing you there!
Great Opportunity for High School Students!
JTS JustCity and CityStage: Transformational Summer Programs for High School Students



The pre-college summer institutes of JTS,

JustCity and CityStage, hold transformational summer programs for high school students. This summer, they are offering an online course entitled "Justice and Art in Moments of Crisis" from June 28 through July 12.




Course Description:

Explore the intersection of Judaism and justice, earning 1 college credit. As part of this online program, you'll let your creative juices flow and produce your own works of art, while building friendships with teens from across the country.

Schedule:

Monday-Friday:

1:00 p.PM -- 2:30 PM ET: Judaism & Justice Deep Dive

3:00 PM -- 4:30 PM ET: Creative Arts Workshop

8:00 PM -- 9:00 PM ET: Community Time: Learning from each other and guests from the field

Shabbat and Sunday programming, too!

Cost:
$500



Looking for a Family-Friendly Event?
The Bible Players present "Live and Inside," a streaming improv comedy event, every Sunday at 4:00 PM. You can get more info about these events on their
Facebook page
, and about The Bible Players, in general, on their
website
.
Needed! Homemade Masks for Einstein Patients
The City of Philadelphia has a significant number of new COVID-19 cases & hospitalizations continue to rise. Inner city neighborhoods are being hit harder by this highly communicable disease. Masks help stop the spread. Einstein is in need of hand-crafted masks to give to our patients to help keep others safe and preserve medical grade masks for staff. Can you help?
You can download the instructions
here
. Y

our support would be much appreciated!
AJ's Virtual Services
Through the Zoom platform, congregants can attend services virtually. You can find information about how to use the system
here
.
We have two links for AJ's servic es:
For Saturday evening services:
By computer:
https://zoom.us/j/933131679
By phone:
Please dial 929.436.2866 or 301.715.8592.
Meeting ID#: 933131679
For all other services (Sunday through Friday morning and evening services, and Shabbat services):
By computer:
https://zoom.us/j/109428724
By phone:
Please dial 929.436.2866 or 301.715.8592.
Meeting ID#: 109428724
You can find
PDFs
of Seder
Avodah
here
.
Please note:

To avoid the possibility that any of our services will be interrupted by hackers or other unwelcome interlopers ("Zoombombing"), we are making a couple of changes in how we use Zoom. There will now be a virtual waiting room and the host will welcome each guest into the meeting.

You may want to call or log in a few

minutes

ahead of the start time so that the host has time to welcome each guest.

There will also be a co-host assigned so that any interlopers can be removed from the service quickly.
Scheduled Virtual Events
Continuing on Tuesday and Thursday nights
, at 7:45 PM, Rav Shai will teach a 24-part
Introduction to Judaism.
This class is designed for those of you who would like a refresher of the basics in a systematic way or who might have a gap or two in your knowledge base you'd like to fill. It's also for folks who are thinking about joining the People of Israel -- and for their loved ones to see what all the fuss is about!
***There will be no class on Tuesday, May 19***

The topic for Thursday night's class will be "
Israel and Zionism." Rav Shai and Hazzan Glantz will be leading that program together.
This class will run for 24 sessions, on Tuesday and Thursday evenings, and follow The Great Courses' "Introduction to Judaism" course taught by a much younger version of Rav Shai. The class is wide open to friends and family. His only request is that you view/listen to the relevant class session
before
the class convenes. (The 24 sessions are 30 minutes each, and you'll listen/watch those on your own.) That way, at 7:45, we'll be able to review, explain, expand, and relate the content of the session to our unique predicament. The Zoom information is below. (It will also be on the
Facebook AJ Community page
and on the
Event Calendar
on
www.CongregationAJ.org
.)
You can order "Introduction to Judaism" (Course #6423) in DVD format for $39.95 with the audio streaming free of charge. This discounted rate will run from now through December 31, 2020. To receive this discount when placing your order, please call 1.800.832.2412, mention my name, and Reference Code 48. The Great Courses' office hours are from 9:00 AM to midnight ET, Monday through Friday, and from 9:00 AM to 5:00 PM ET on Saturday and Sunday.
By phone:
Please dial 929.436.2866 or 301.715.8592.
Ongoing Virtual Events
All events, except where noted, will use this Zoom link:
By phone:
Please dial 929.436.2866 or 301.715.8592.
Meeting ID#:
109428724
On Tuesdays
Hebrew Reading Practice Class with Hazzan

Glantz*

.
Maximum class size is four; first registered, first served. Hazzan will gladly add times as needed. Prerequisite: Know the letters and vowels, but want to improve and learn some of the tricks of the trade.
9:30 AM
Megillat Esther Trope Class with Hazzan Glantz.*
Get ready for Purim in July... or next year!

3:20 PM - 4:00 PM **Note change in start time!**
Beginners Torah Trope
Class with Hazzan Glantz.* We'll start with the symbols. Prerequisite: basic Hebrew reading ability.

4:00 PM - 5:00 PM
On Thursdays
Learn from Alef with Hazzan Glantz.*
Maximum class size is four; first registered, first served. Hazzan will gladly add times as needed.
Learn to read in Hebrew starting with the Alef-Bet. Prerequisite:

Only the desire to be able to read the letters and vowels from the Hebrew texts.

9:00 AM - 9:45 AM
Talmud Class with
Hazzan Glantz.* Hazzan will share what he is learning in Talmud Class. No prerequisites, geared toward adults. 9
:45 AM - 10:45 AM
On Fridays
Meditative Healing Service with Hazzan Glantz.
Geared to adults.
Scheduled by request.
Send an email to
hglantz@gmail.com.
8:15 AM - 9:00 AM, or at a time convenient to you and to Hazzan.
Mesibat Shabbat with Hazzan Glantz.
Geared toward preschool age, but likely fun for 1st and 2nd graders too. All ages welcome.

9:30 AM
Preregistration for these classes is appreciated; just send an email to
hglantz@gmail.com.
Changes at AJ Due to the Coronavirus (COVID-19)
This is a reminder that we have added a page to the AJ website that explains our actions and policies for dealing with the virus to date.
Here is the direct link to the COVID-19 page on the AJ website:
Update Regarding the AJ Website
Some congregants have inquired
about
the words "Log In" that appear in the upper right corner. The ability to log in to the website is a feature that is not activated, and can only be used by the site administrator at this time. The congregation will be advised if this feature is activated in the future.
Let Hazzan Glantz Help You Celebrate!
Do you know someone who is having a birthday and could use help celebrating? If so, contact Hazzan Glantz at
hglantz@gmail.com
and he'll record a birthday song for your child or relative!
Are You Suffering From Loneliness?
The social distancing required to defeat the coronavirus has upended our lives. We have been separated from family, friends, and coworkers. If
you are experiencing loneliness or know of someone who is, please let us know how we can help
. You can reach Rav Shai at 215.992.4112 or ravshai@adathjeshurun.info, or Hazzan Glantz at 215.439.5033 or hglantz@gmail.com.
Donations and Notification Cards
We want to let you know that all donations are being processed but until the AJ building is opened again, we will be delayed in sending out cards. We appreciate your continuing donations.
Helpful Resources
Looking for things to do while you "Stay at Home"?
Here is a
link
to a number of resources our Director of Programming, Ilana McAfoos, has compiled. You can also find it on the
COVID-19 page
on the AJ website.
US Senator for Pennsylvania Bob Casey has links to a wide range of resources that can

help you, your family, and your community navigate the challenges of this difficult time

. They include easy-to-understand descriptions of provisions from the

Coronavirus Aid, Relief, and Economic Security Act (CARES) Act just passed by Congress.

You can find those links here.
Kosher Meals from Betty the Caterer
Jewish Federation Needs You!
The Jewish Federation's Emergency Fund is currently raising money for food, counseling, and other basic necessities for our Jewish social safety-net agencies. We anticipate that the funds will go to additional needs as they arise, and as funds are raised. Jewish Federation is uniquely situated to assess the needs, raise money, and distribute funds quickly, as the needs change. All of our Jewish safety-net agencies serve both Jews and non-Jews throughout Greater Philadelphia. Please consider making a donation to Jewish Federation's COVID-19 Emergency Fund
.
Six-Week Adult Education Class with Rav Shai:
"Medieval Judaisms and Modern Denominations"
POSTPONED!
Rav Shai has decided that it makes sense to hold off on the re-start of this series, until we have a better sense of when we can meet at AJ, together. Stay tuned!
Rav Shai will continue his series of Thursday night adult education classes with "Medieval Judaisms and Modern Denominations."
They will begin at 7:30 PM. There will be a $18.00/per person materials fee
for non-members
. If you haven't signed up, you can do so at the link above.
Non-members should also use the online form so they can submit
payment.
Class Description:
Don't confuse the Bible with Judaism.
The Talmudic Rabbis read the Bible in their own image. It turns out, the medieval mystics did, too. Once the fiddler fell off the roof, denominational leaders chose from the rich smorgasbord of pre-modern Judaisms in order to create Judaism anew.
KleinLife: Montgomery County
Programs for Seniors at AJ
KleinLife will be closed until further notice.
KleinLife: Montgomery County Dr. Gabriel z"l and Alma Elias Center operates at AJ on Tuesdays, Wednesdays, and Thursdays, from 9:45 AM to 2:00 PM, in the Braemer Auditorium. Anyone 60 and older is invited to join us. The program is free of charge but space is limited. Please call to sign up! For more information, contact Gail Korostoff at 215.635.5244 or
gkorostoff@kleinlife.org
. You can download the current newsletter with programs and activities
here
and a general flyer
here
.
Tuesday, June 2: Jewish Population Study | Community Townhall Meetings.
The 2019 Community Portrait Jewish Population Study provides a wealth of information to allow our communities to better understand the basic socio-economic, demographic and public health trends across the region's Jewish population. There are many interesting findings from the study about each of our unique communities within the Greater Philadelphia area.
Federation invites you to join them for virtual Town Hall Meetings to learn more about each of these communities. The time options for the Old York Road Corridor are below; a Jewish Federation representative will present the same information at both times. Each presentation will be tailored to that specific region and followed by a Q & A session. You are welcome to register for as many sessions as you'd like to attend.
Old York Road Corridor | Tuesday, June 2, 2020
Register for the afternoon 12:00 PM - 1:00 PM
Register for the evening 6:00 PM - 7:00 PM
In Case You Missed It...
Below are some stories that were in previous weekly emails. We still think they are important enough to include for those who missed them or didn't need the info at the time they were originally published!
Eradicating D
omestic Abuse
is a J
ewish R
esponsibility.
15-20%
of all Jewish households experience some form of abuse or violence and Jewish survivors stay in abusive relationships twice as long as the national average.
If you are concerned about your safety or the safety of a loved one, please contact us at
info@dinahphilly.org
to talk with one of our intake volunteers.
Dinah is a comprehensive legal services center providing low-cost and pro bono legal representation to survivors of domestic abuse in the Jewish Community of Greater Philadelphia. By partnering with existing Jewish social service providers, Dinah
combats intimate partner violence through advocacy, education and representation.
Visit dinahphilly.org for more information.
Lunch and Learn Noontime Torah Now Being Held at AJ
CANCELED until further notice.
Feed your soul at Noontime Torah!
The Rabbinical Assembly-Mid-Atlantic Region invites you to join us weekly at noon for the study of Torah on Tuesdays at AJ from noon to 1:00 PM. A Rabbi and other like-minded individuals await you to engage in exciting discussion and thoughtful analysis of the weekly Torah portion or other stimulating topic. Each class is self-contained so you can plug in at any given week, in any given location.
Join Us and Grow!

Bring your dairy or pareve lunch and a Bible, drinks will be provided. All are welcome. Classes are not held on major Jewish holidays. For more information, call at any of the locations for details or the main coordinating office of Rabbi Gary Charlestein (610.239.6003).

You can also attend Noontime Torah in Center City at the Offices of Cozen & O'Conner on Tuesdays from noon to 1:00 PM, or in Plymouth Meeting/Norristown at the Offices of Premier Dental Products on Wednesdays from 12:30 PM to 1:30 PM. Download a flyer for more info.
Laurel House Shelter Needs Your Donations!

AJ Caring Community
Committee
We all experience times of need. For many of us, family and friends step in to provide support. For others, those resources are less present, less apparent and asking for help can be embarrassing and complicated. This is where the AJ Caring Community Committee (AJCCC) comes in with varying levels of support, anything from a phone call to a meal.
Should you know of someone who has such a need or if you find yourself in a difficult situation please get in touch with us. You can leave a message with Beryl (215.635.6611) in the office, or with Rav Shai at ravshai@adathjeshurun.info or Naomi Atkins, the chair of the AJCCC at nrsa@comcast.net.
Your AJ family is here to help you.
College Connection

We Would Like to Connect with Your College Student!
Surprise your college student with a taste of home! College students enrolled in the AJ College Connection Program will receive the monthly AJ News and enjoy holiday packages sent to school. Children of member families only. Please send the following information to Sandra Goldberg at sgoldberg430@gmail.com or call the synagogue office at 215.635.6611: Student Name, School Address, Student Email Address, Parent Email Address and Expected Year of Graduation. This program is enthusiastically sponsored by AJWA Sisterhood.