ASCCA's Legislative Update
The Legislature will adjourn this Wednesday, August 31, 2016. With only three days left, there is a flurry of activity as many bills still have to pass both houses before reaching the Governor's desk. Below is a list of the latest automotive repair bills that Jack Molodanof, ASCCA's lobbyist, is closely monitoring.
Two Exclusive ESI Training Courses and All Proceeds Go to ASCCA!

We have an exciting offer for ASCCA Members!
ASCCA and ESi have partnered together to offer two exclusive classes where the entire registration fee will go directly to supporting the ASCCA!

"By the Number" in Southern California

Sponsored by National Petroleum, INC.

Saturday, September 24th | 9:00 - 5:00pm

Click here
for more info

Click here
to register
Service Advisor Sales Training in Northern California

Sponsored by Kukui

Saturday, October 15th | 9:00 - 5:00pm

Click here
for more info

Click here
to register
Dennis Montalbano on

Remarkable Results Radio Podcast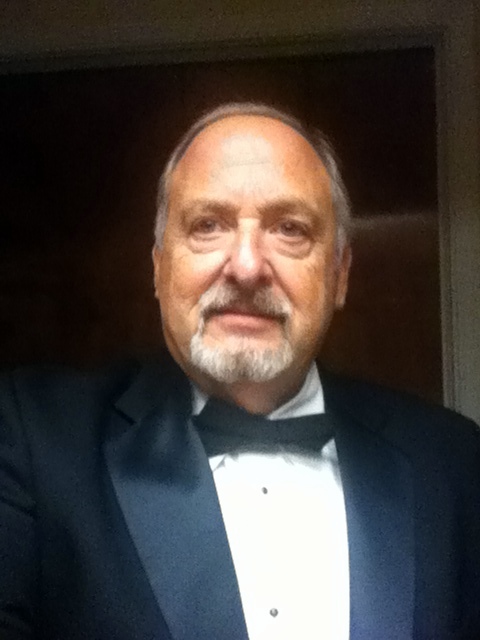 ASCCA President Dennis Montalbano was the featured guest on a recent podcast from
Remarkable Results Radio
California's Office of Administrative Law Reviewing the Final Brake Pad Rulemaking Package

On August 18, 2016, DTSC submitted the final brake pad rulemaking package to the Office of Administrative Law (OAL) for review. OAL has thirty (30) working days to review the rulemaking package. This review is expected to be completed on September 29, 2016. The following documents are available on the DTSC web site:
If you have questions or problems accessing these documents, please contact Suzanne Davis (Suzanne.davis@dtsc.ca.gov, 916-327-4206) or Melissa Salinas (Melissa.salinas@dtsc.ca.gov, 916-322-7636).
ASCCA Member of the Month for August -
Stuart Terry
The ASCCA Membership Committee is proud to announce that it has selected Stuart Terry of Stuart Terry Auto Repair as the ASCCA Member of the Month for August 2016. Each month, an ASCCA member is recognized for going above and beyond to support ASCCA's Core Purpose:To elevate and unite automotive professionals and give them voice.
CAT Fall 2016 Conference - October 14 - 15
The CAT Fall 2016 Conference will be held on October 14-15.
Fullerton College
321 E. Chapman Avenue
Fullerton, CA 92832
Contact: David Diaz (714) 732-5453
Countertop Display Contest Update - SoCal Maintains a Lead
SoCal continues to maintain their lead over NorCal.
As of August 26, the score is 89 from SoCal vs 83 from NorCal.
There are still bonus point opportunities for i
ncluding last year's display and
featuring the ASCCA Code of Ethics in the photo.
Send more entries today to Ryan at rking@amgroup.us.
To the left we have an entry from Pacific Highway Auto Repair in San Diego.
ASCCA recently announced its newest corporate sponsorship with Shop-Ware Inc., an innovative company that delivers cutting-edge shop management software. The shop management software promotes business wellness and maximizes productivity by casting traditional best practices in paperless, cloud-based applications. Founder Carolyn Coquillette, an ASCCA member and owner of Luscious Garage in San Francisco, is assisted by Chip Keen, former owner of Hansville Repair and founder/developer of Garage Operator.
Check out their shop management software that meets cutting-edge web technology by visiting
www.shop-ware.com
. As a member benefit, all ASCCA members would receive their PRO plan at the SMS price for the first 6 months, saving you $900! Don't let this special offer pass you by.
New ASCCA Member Benefit - HotelStorm

ASCCA is excited to announce a new partnership with
HotelStorm
to bring exclusive hotel discounts to all members. When you use
HotelStorm
, you'll find savings of 10-55% over other online travel agencies.
HotelStorm
offers thousands of hotels worldwide, 24/7 concierge, and the best hotel prices. This is the perfect opportunity to save money on your end-of summer vacations, Labor Day travels, and upcoming conferences or events.
Don't let this new member benefit go to waste, visit
hotelstorm.com/ascca
and use password Auto1234 to get your discount!
New ASCCA Member Benefit - HR 360

HR 360 is free to any member who wishes to use it. The program is offered via CoreMark, our ASCCA endorsed health benefits provider.
In order to access this free benefit, ASCCA members need to contact Mat Nabity directly:
Click here
to view the flyer with more information.
Each One Reach One: ASCCA 2016 Membership Drive with Contest and Raffle!
As a member of ASCCA, you understand the importance of strength in numbers. It's what helps ASCCA achieve its core purpose of elevating and uniting automotive professionals, and giving them voice
.
Each year, thousands of new bills are introduced in Sacramento, many of which will impact small business owners. Thanks in large part to members like you, we've helped forge important relationships with state policymakers, regulators, and other industry professionals. Leveraging these relationships, ASCCA has been able to weigh in on important legislative discussions in Sacramento that would directly affect your business and your bottom line. But we still need your help!
Click here
to read the complete Each One Reach One flyer.
Visit the
ASCCA Member Resources page
for more information including talking points on recent ASCCA achievements
which can be used as a leave-behind for new member recruitment.
Office Depot Deals Available Exclusively to ASCCA Members

ASCCA has worked with Office Depot to secure pricing so good that it rivals Fortune 500 pricing on each and every item that you purchase. If you haven't already, contact
Bill Lewis
, the ASCCA's Business Account Manager:
Upcoming ASCCA Chapter Events

Member Discount Alert! ASCCA Partners with Educational Seminars Institute (ESi) Again in 2016 for Discounted Courses

Seminar courses are normally $149.95. ASCCA members pay only $95 per attendee -- a savings of almost $55 per class! Service writer courses are normally $1,500. ASCCA members pay only $950 per attendee!
Click here to take advantage of this offer
iATN Discounts Available to ASCCA Members
The International Automotive Technicians Network (iATN) is the world's first and largest online network of automotive service industry professionals. Since 1995, iATN has been providing outstanding service industry resources to members worldwide. ASCCA members can enjoy a $9-per-month discount off of the regular price of iATN Business+ premium membership, at $45-per-month. This membership provides your shop with up to 5 premium access accounts.

Link to iATN's website
Are you taking full advantage of your membership in the ASCCA? Check out our Member Resources page to see the many benefits of being a member.
Thank You ASCCA Sponsors!
Contact Us
(800) 810-4272
Automotive Service Councils of CA
One Capitol Mall, Suite 800
Sacramento, CA 95814
Quick Links
Follow us!